These gingerbread granola bars combine all of the warm spices of gingerbread with the chewy, nutty texture of a classic granola bar.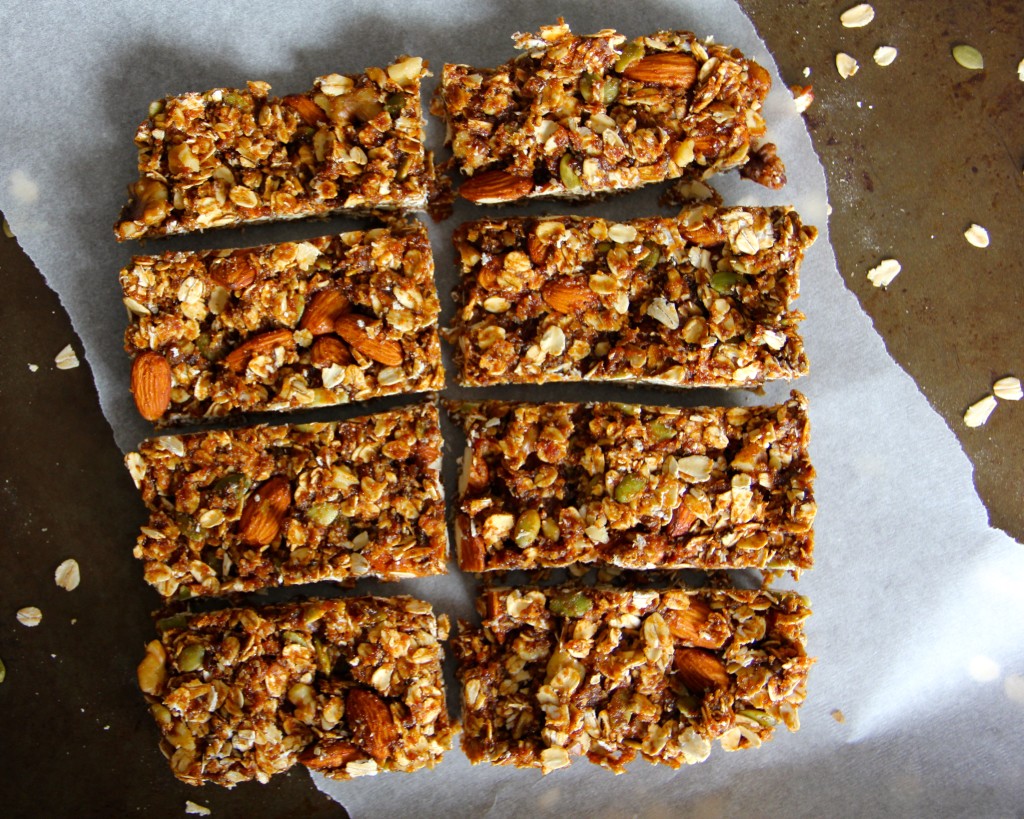 Before we get stuck into today's recipe, I wanted to update you all on a little personal news. Next month our little family are packing up and moving across the country to Houston, Texas! This has been in the works for about two years now, so I am excited to finally settle in and have some new adventures in the South.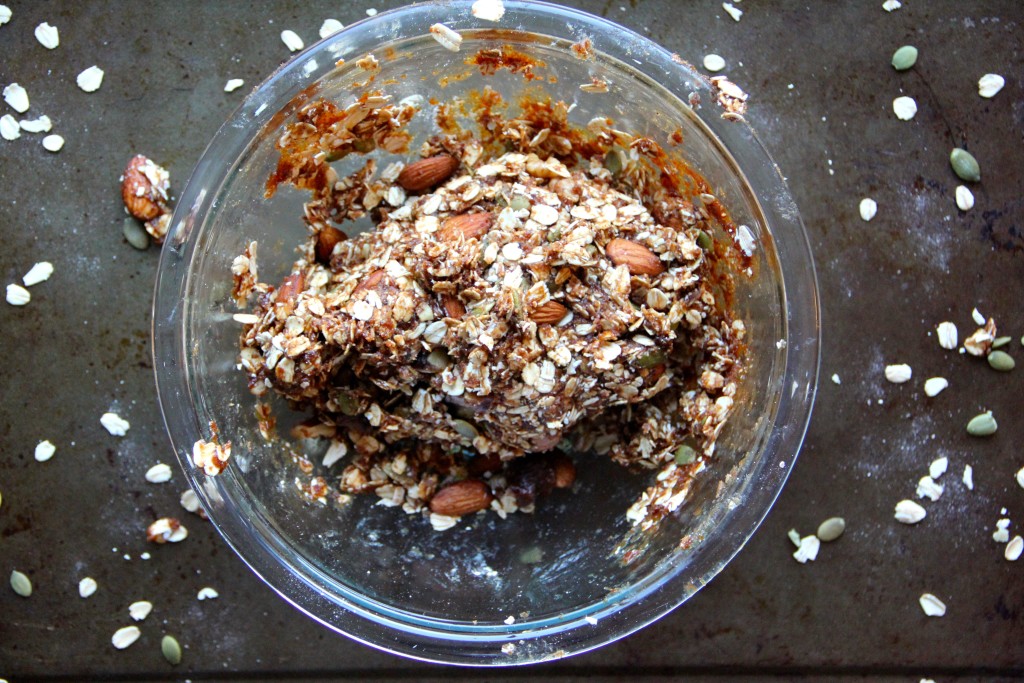 What does this mean for ELK? Well, my hope is that I will have a little more time to work on some (long overdue!) site updates and improvements, and make ELK a truly valuable resource for all of you health-conscious, time–pressed vegetarians and veg-curious out there. This blog has been my labor of love for the past 18 months, but I have not yet been able to dedicate as much time to it as I would like, so I'm VERY excited breathe some new life into this little space! I would love to hear your feedback- what do you want to see more of? Please let me know!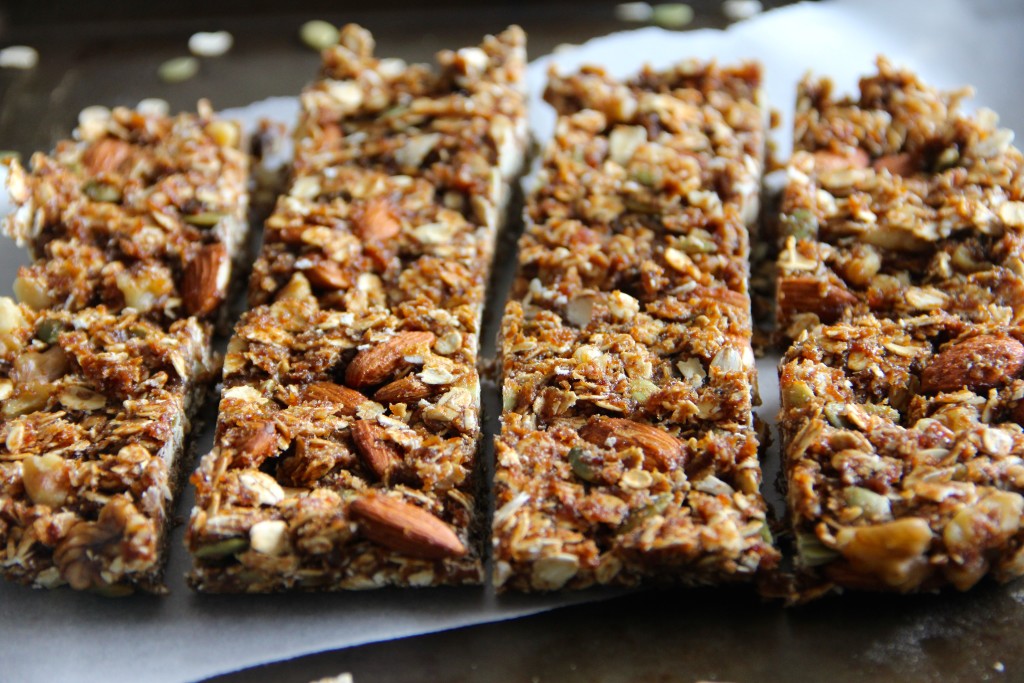 Ok, onto these Gingerbread Granola Bars…! I'm sticking to my strong suite again today- healthy snacks! I have posted many quick bites on the blog, and of all of them, these are my absolute faves! These bars contain all of the warm spices of gingerbread with the chewy, nutty texture of a classic granola bar. Absolute perfection!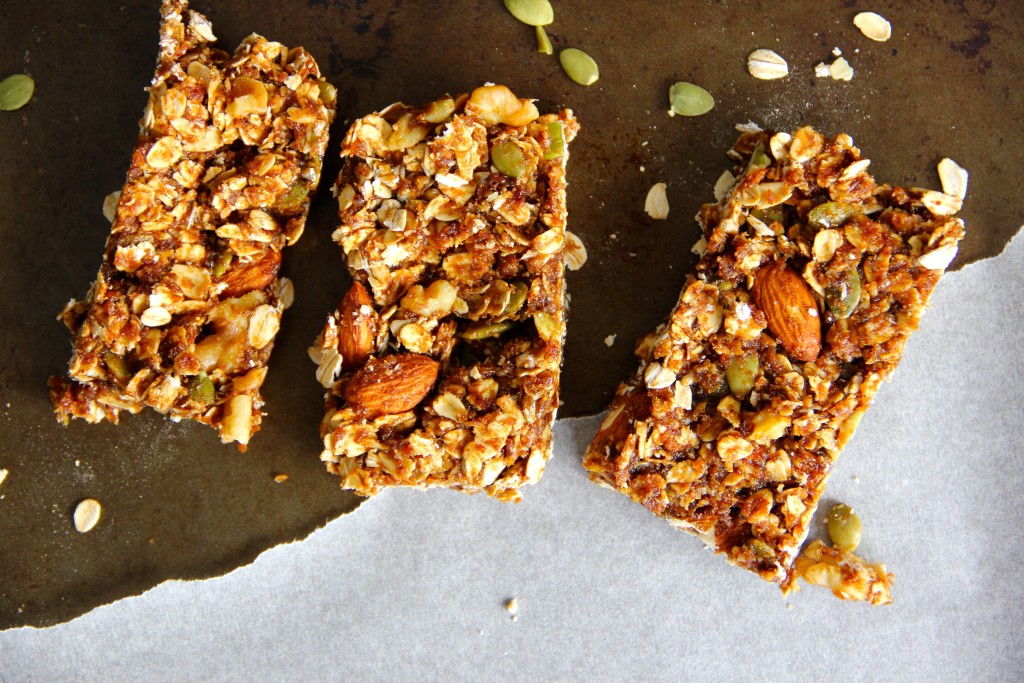 Enjoy!

Gingerbread Granola Bars
Ingredients
1 cup pitted dates
1½ cups rolled oats
½ cup whole raw almonds
¼ chopped walnuts
¼ cup pumpkin seeds
¼ cup honey (or agave/maple syrup if vegan)
¼ cup peanut butter )or almond butter)
1 tsp ginger
½ tsp cinnamon
pinch nutmeg
1 tsp vanilla
1 tbsp molasses
Method
Line a 9x9 inch baking tray with cling film (plastic wrap), set aside
Put the dates into a food processor, and process until the dates form a sticky dough-like ball
In a large bowl, combine the date "dough" with the oats, almonds, walnuts and pumpkin seeds. Set aside
In a small saucepan, melt together honey, peanut butter, ginger, cinnamon, nutmeg, vanilla and molasses over a low heat, stirring constantly
When the honey-peanut butter mix is warm and well mixed, pour the mixture over the date-oat mix
Stir thoroughly until fully combined, press into the 9x9 inch baking tray, and chill in the fridge for at least 20 minutes
Cut into 8 rectangles
Notes
Inspired by Minimalist Bakers Gingerbread Granola
This recipe is very adaptable- you can play with the nut and seed combinations and even replace some nuts with a little dried fruit!