These vegan Coconut Cashew Granola Bars are sweet, satisfying, and wholesome!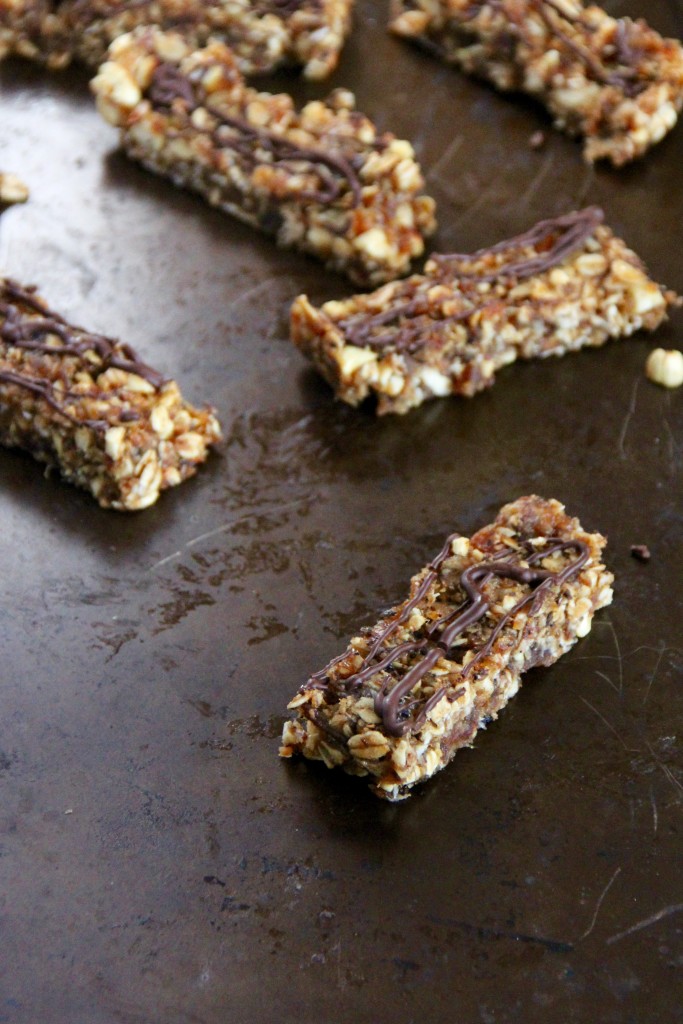 I was watching a clip of my favourite lady Nigella making Granola Bars the other day, and she described medjool dates as "the most delicious edible glue". Isn't that perfect? She's right (obviously…!), medjool dates add the most wonderful sticky, caramely, natural sweetness to any recipe, and thus, they make the perfect no-bake granola bar ingredient.
When time permits, I always prefer homemade granola bars to shop bought ones. Healthier, whole ingredients, and they just taste better to me. This is my current favourite bar- a toasted oat and coconut base, with crunchy cashews, and a drizzling of dark chocolate for a little indulgence. So delicious!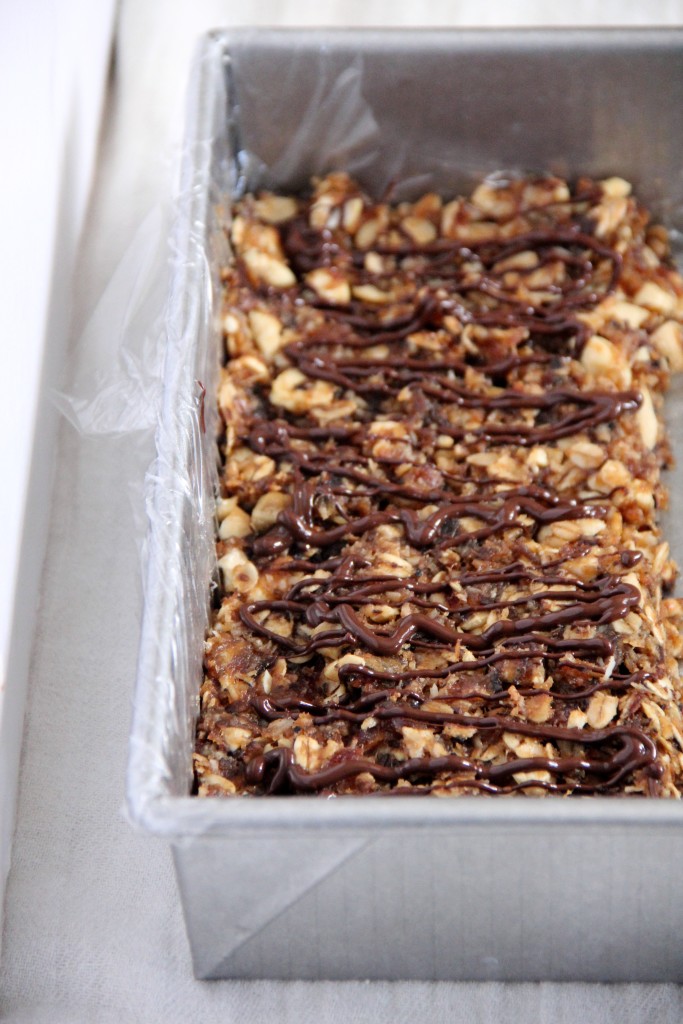 Whats your favourite go-to snack?!

Coconut Cashew Granola Bars
Ingredients
¾ cup chopped raw cashews
1½ cups oats
¾ cup unsweetened coconut flakes
1½ cups pitted, chopped dates (medjool if possible)
6 tbsp maple syrup or honey (if not vegan)
6 tbsp peanut butter or almond butter
2 tsp vanilla
1 tsp cinnamon
pinch of salt
⅓ cup dark chocolate chips
Method
Line a 9x9 inch pan with two sheets of cling film (plastic wrap) so that all four sides are covered. Push your fingers into all of the corners to ensure that it fits tightly
Tip the nuts, oats and coconut into a medium saucepan, and warm over a medium heat. Toast the nuts, oats and coconut in the dry pan stirring constantly. When the coconut turns a golden brown colour, immediately remove from the heat and tip into a large bowl (the coconut can burn very easily!)
Return the saucepan to the heat, and add the chopped dates, maple syrup, nut butter, vanilla, cinnamon and salt. Stir everything until it has melted together and the dates start to break down into a sticky sauce-lie mixture (like in the picture above). Remove from the heat, and tip into the bowl with the dry ingredients. Stir everything until well combined
Tip the mixture into the lined pan, and press it flat with your fingers and pop in the fridge to chill
Put the chocolate chips in a microwave safe bowl, and heat in the microwave in 20 second increments, stirring between each time, until the chocolate is melted. Drizzle over the top of the bars and allow to set in the fridge before cutting into slices
Adapted from my
Gingerbread Granola Bars
.
For best results, store in the fridge.