A large whole wheat "dutch baby" pancake filled with sweet maple-roasted peaches.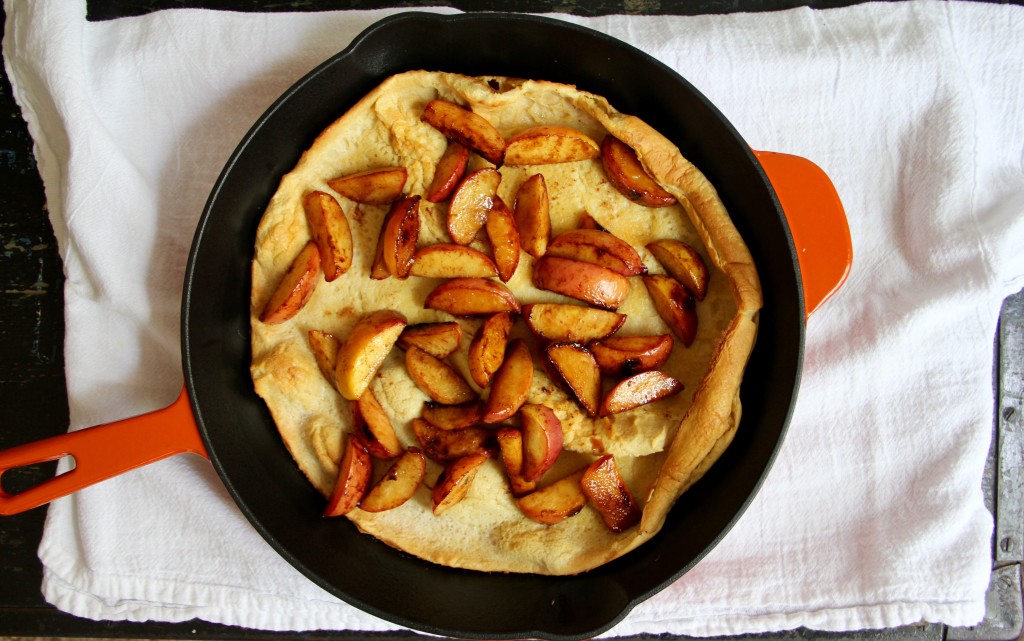 I absolutely adore sweet juicy peaches in the Summer months, so when I saw a punnet for sale at the shop the other week, I snapped them up. I should have known then that it was too early for decent peaches, and sure enough they were still hard as fuzzy rocks five days later. Rather than let them go to waste, I decided I would try and bake them into something instead. Racking my brains, I remembered this fantastic recipe I made last autumn, and decided to give these disappointing peaches the dutch baby treatment.
Have you ever had a dutch baby? Otherwise known as an oven pancake, they are just a large pancake cooked in the oven. The batter gets puffy and slightly crispy, when you remove it from the oven the center sinks down, and becomes the perfect receptical for a filling of some sort. In this case, sweet sliced peaches roasted in a little maple syrup, vanilla and cinnamon. Much as I love regular pancakes, sometimes its nice to let the oven do the work for you.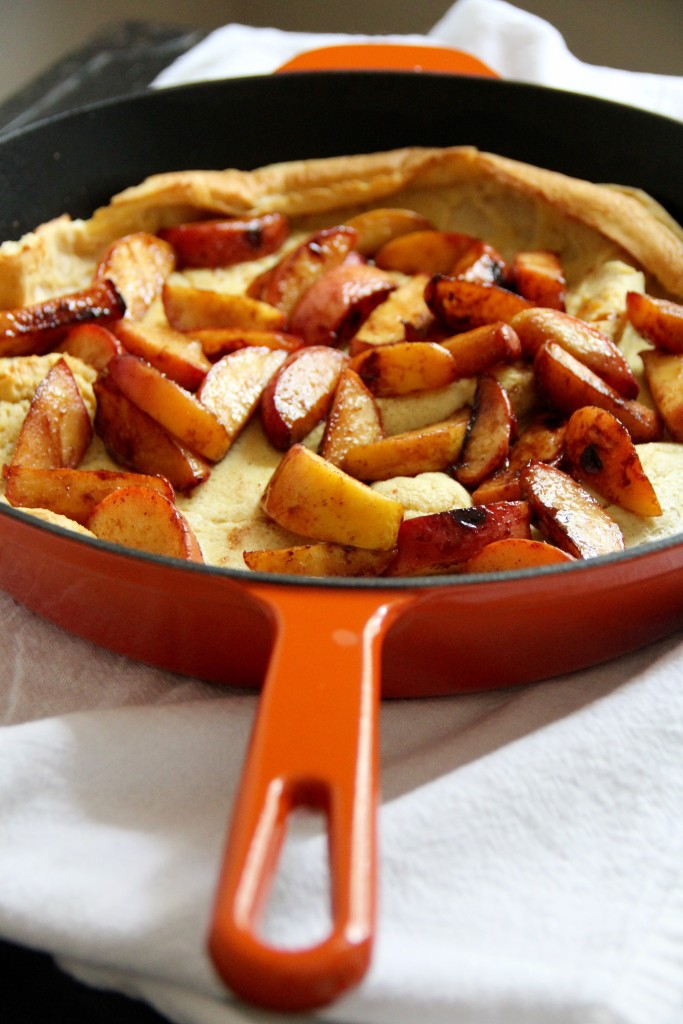 This makes a perfect low key weekend breakfast, the leftovers keep well too and can be reheated in the microwave or even eaten at room temperature. If you don't have peaches, any other fruity filling will probably be lovely, I'm excited to try this with some fresh berries! Just remember to lots of extra maple syrup for drizzling, and a pot of strong, hot coffee.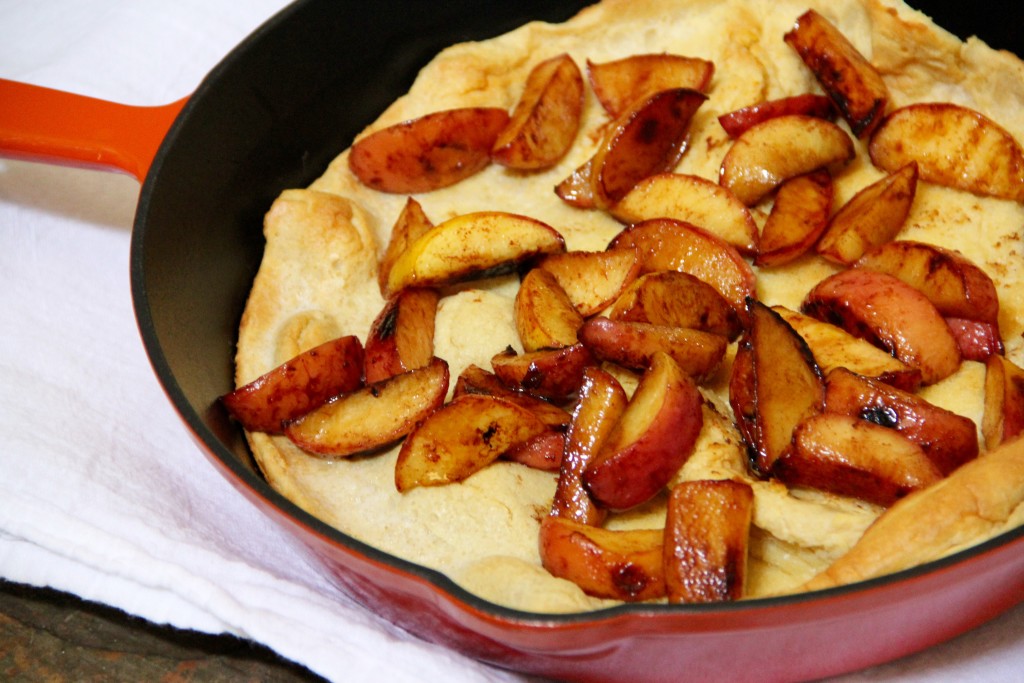 Enjoy!

Maple Peach Dutch Baby
A large whole wheat "dutch baby" pancake filled with sweet maple-roasted peaches.
Ingredients
Peach Topping:
3-4 peaches, thinly sliced (I cut each of mine into about 10 slices)
2 tbsp butter, cubed
2 tbsp maple syrup
1 tsp vanilla
½ tsp cinnamon
Pancake:
3 eggs
¾ cup milk
¾ cup pastry flour
pinch of salt
2 tbsp butter
Method
Preheat Oven to 425F/210C
Place your skillet into the cold oven to heat up
Prepare the peaches: In a large bowl, toss the slice peaches with butter, maple syrup, cinnamon and vanilla. Transfer to a lined roasting tin or baking sheet. Place in the oven to roast for 20-25 minutes until tender. Stir the peaches a couple of times during baking so they don't burn.
Prepare the pancake: Place the eggs, milk, flour and salt into your blender, and blend until fully combined and slightly frothy. Set aside to thicken for a minute. Remove HOT skillet from the oven, and drop the butter into the skillet. Swirl around until the skillet is fully buttered. Add the batter to the hot, buttered pan, and place back into the oven. Bake for 15-20 minutes until the pancake is puffed and golden in colour.
Assembley: Remove peaches and pancake from the oven. Spoon the peaches into the pancake, and drizzle with extra maple syrup if desired.
Notes:
Adapted from The Muffin Myth.