Happy New Year everybody! What are your plans for 2014? I am still a little vague on my resolutions, but I am hoping to read more books, beat my half marathon time (I'm planning on 5 this year!), and to nurture my new favorite project: Emma's Little Kitchen.
I don't know about you, but I was quite excited to get back into my normal routine this morning. The last two weeks have been wonderful, but I need a little break from the wine, the cheese and the rich desserts. Sleep, exercise and vitamin C are in order!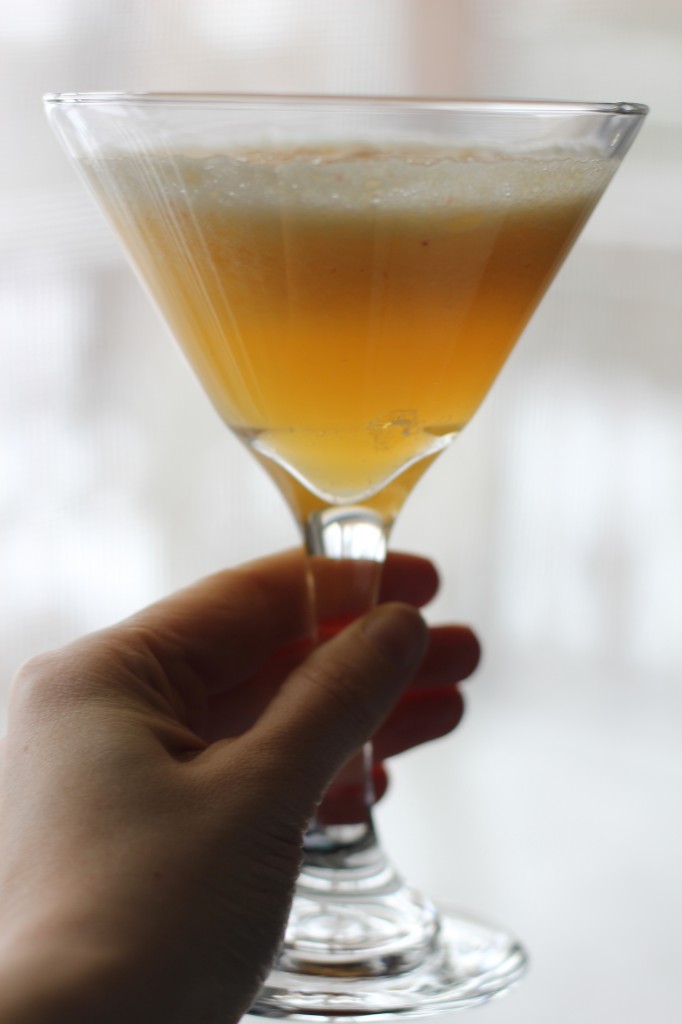 Enter this delightful concoction, guaranteed to put the goodness back in! Simply take coconut water, frozen peaches and a little honey or agave to sweeten, and voila! Health and vitality magically restored. I love to drink this through the colder months for a little immune system boost, but it is also fantastically refreshing in the hot months. In fact, the first time I made this was after a sweaty July run. Perfection.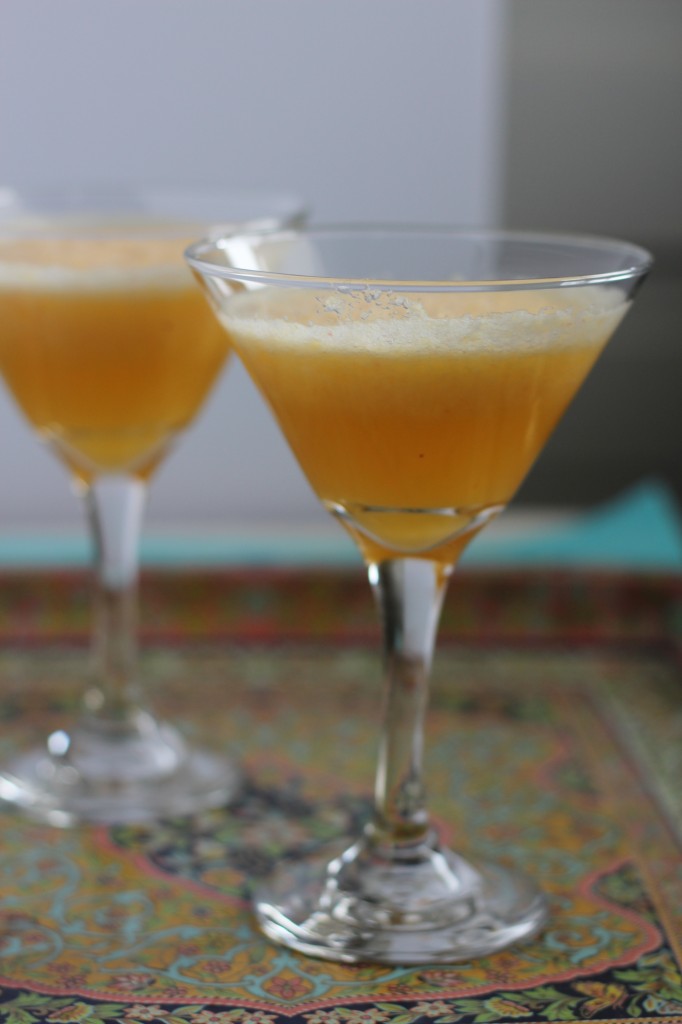 Wishing you a very happy 2014! Cheers!
Peachy Coconut Water
A refreshing boost to the immune system, coconut water blended with peaches and a dash of honey.
Ingredients
1 cup unsweetened coconut water
½ cup frozen peach slices
1.5 tbsp honey (or honey to taste!)
Method
Simply add the ingredients to the blender, and blend.
Drink up immediately!