These banoffee overnight oats are inspired by the retro british dessert, and will save you time and stress in the morning!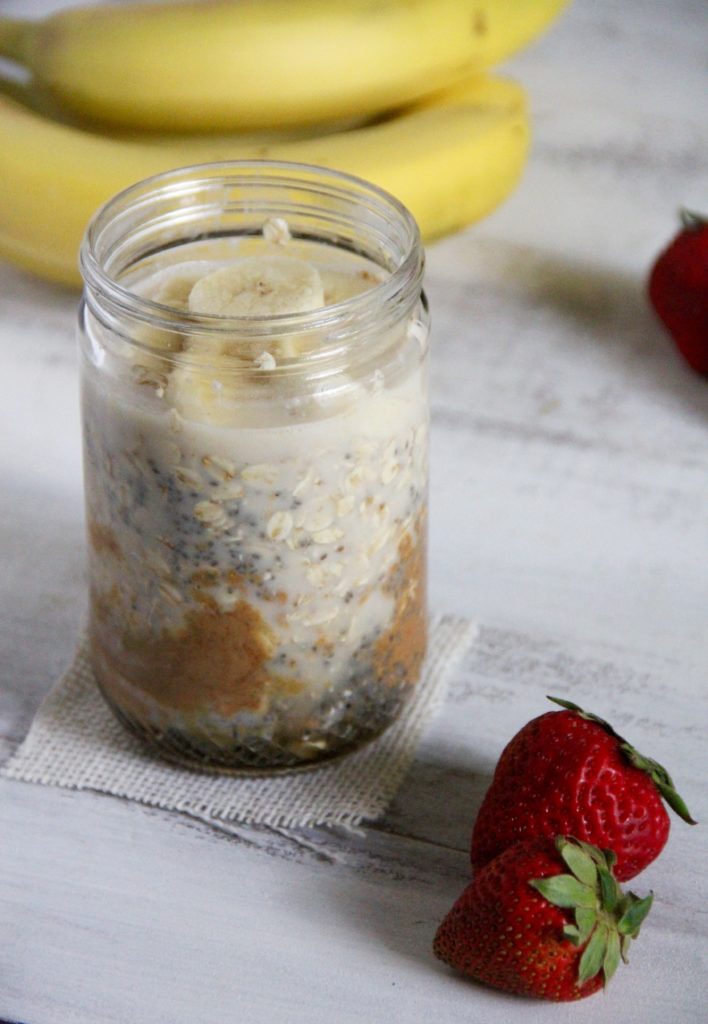 To be honest, It took me a while to warm up to the idea of overnight oats, It always felt more satisfying to tuck into a steaming bowl of porridge, or crunchy granola and yoghurt. However, in the last year I've become a convert, and the reasons are twofold:
Knowing that breakfast is already ready before I go to bed? I'm pretty sure I sleep better…
BANOFFEE overnight oats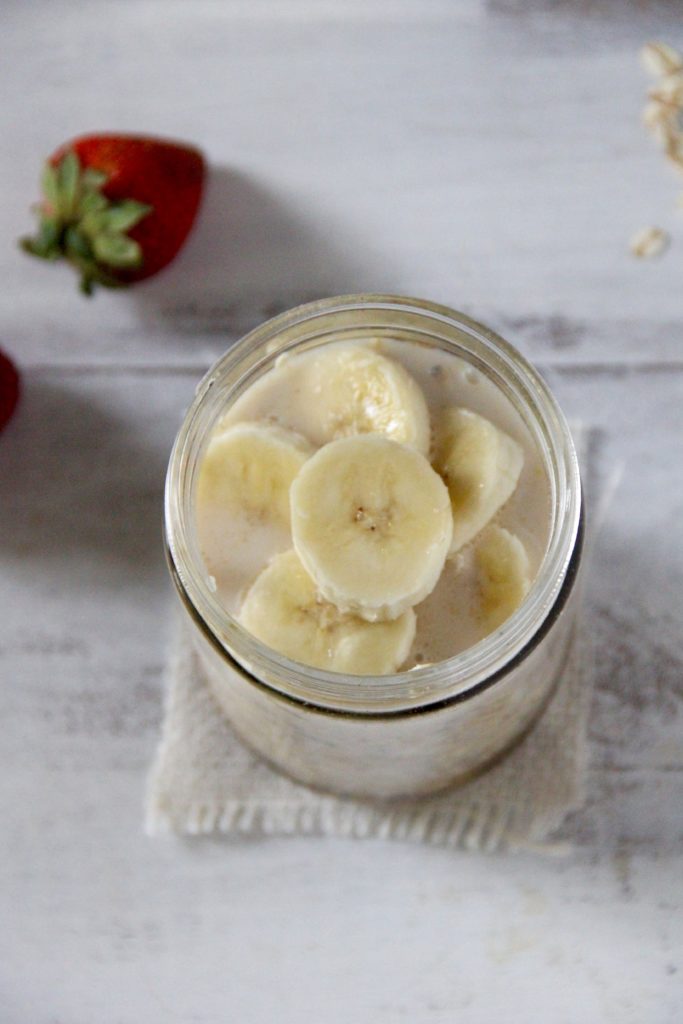 Yes, as soon as I discovered a recipe that tasted like the retro British dessert, I became hooked on the stuff. This breakfast is packed full of all kinds of lovely, nourishing ingredients- oats, chia seeds, peanut butter, dates, and of course banana! I absolutely love this before an early run or workout, it sticks with me but doesn't feel heavy, and like I mentioned earlier, its ready and waiting for you when you get up!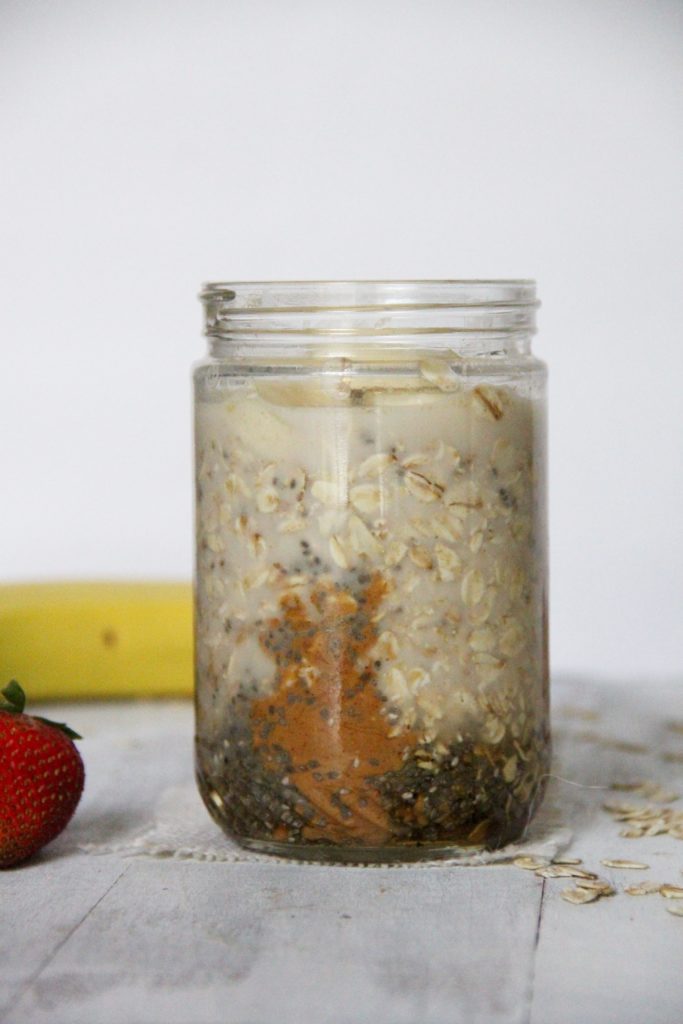 Enjoy!

Banoffee Overnight Oats
Ingredients
½ cup almond milk (unsweetened vanilla is particularly good in this)
1 tbsp chia seeds (or flax)
2 tbsp peanut butter
1 tbsp maple syrup
½ cup oats
1 chopped date
½ banana, sliced
Method
Pour almond milk, chia seeds, peanut butter, and maple syrup in a jar, and stir until combined (it doesn't have to be perfect, I quite like getting a peanut buttery bite!)
Add the oats and chopped date, and stir again until all of the oats are submerged in the milk mixture
Put in the fridge overnight to chill and soak
In the morning, add sliced bananas to the jar before devouring!