This lemon pistachio granola is bright, summery, and packed with zingy citrus flavour!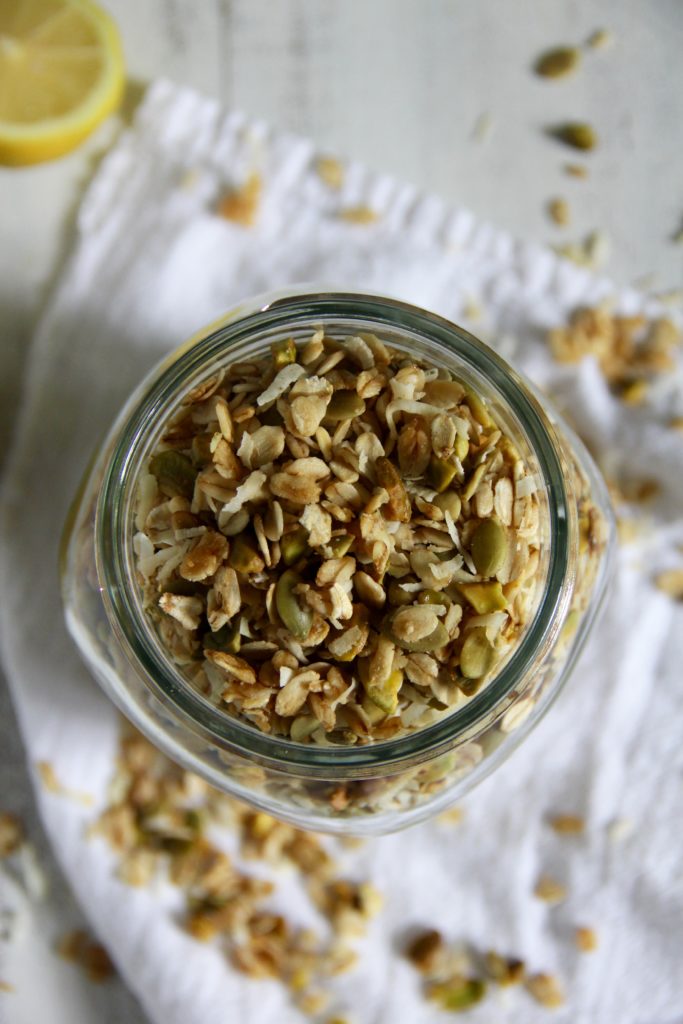 Friends, before we get to this bright, summery lemon pistachio granola, may I tell you about my weekend?!
So, since James was about 5 months old, I made the decision to stay at home with him for a while. It was an agonizing decision at the time, never in my wildest dreams did I think the "SAHM" life was for me, but I've loved (*almost!*) every minute of it. I knew I wanted to return to the workplace one day, but not for a while, and not tied to a desk 9-5 (or more like, 7-5…!) anymore. Especially as we now live 1000s of miles away from our families. SO mulling this over I decided I would retrain as a Pilates Teacher. I can keep flexible hours, I can grow back into a full time position eventually, and I can do something I truly love. This weekend I  took my first step on my knew adventure learning about the body, doing some super-intense pilates moves, and meeting some truly inspiring and like-minded ladies.
And what have I been doing the rest of the time? Why, munching on this granola of course!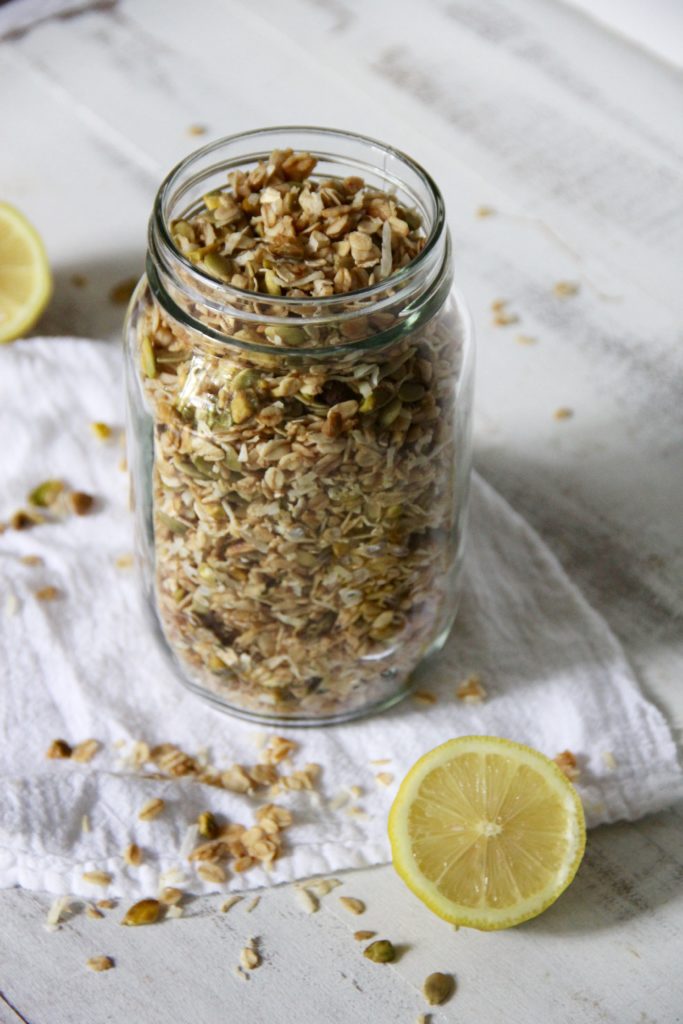 There are so many things to love about this, the zingy citrusy flavour, the flecks of bright green from the pistachios, the fact that this was MADE for blueberries and yoghurt (two of my personal favourite things!), plus its vegan, refined sugar free, and all the rest of it. Believe it or not, this granola also got the toddlers stamp of approval…!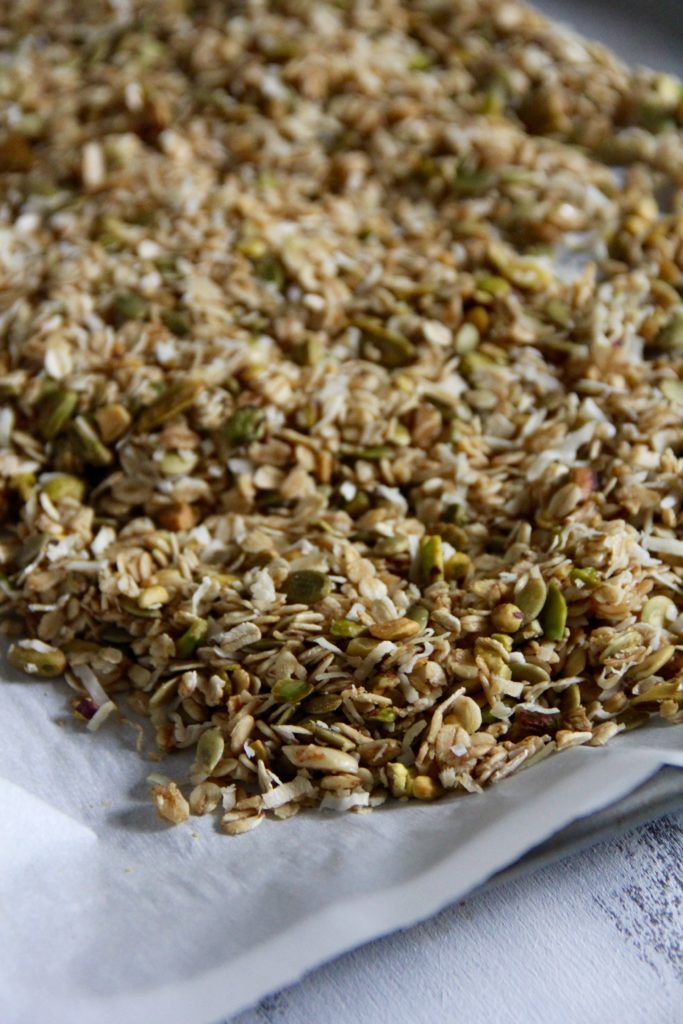 Enjoy!

Lemon Pistachio Granola
Ingredients
2½ cups oats
1 cup dried unsweetened coconut
1 cup plain shelled and chopped pistachios
½ cup pumpkin seeds
zest of 1 lemon
¼ cup coconut oil, melted
½ cup maple syrup (or substitute honey if not vegan)
juice of 1 lemon
Method
Preheat oven to 250F/120C and line a baking tray with parchment paper
In a large bowl mix together, oats coconut, pistachios, seeds, and lemon zest
In small bowl or measuring jug, mix together coconut oil, maple syrup, and lemon juice
Add the dry ingredients to wet, and mix well until fully incorporated
Spread the granola into a single thin layer on the baking sheet, and bake for about 45-60 minutes, stirring regularly to prevent burning
Remove from the oven and allow to cool at room temperature before storing. Granola should crisp up as it cools!