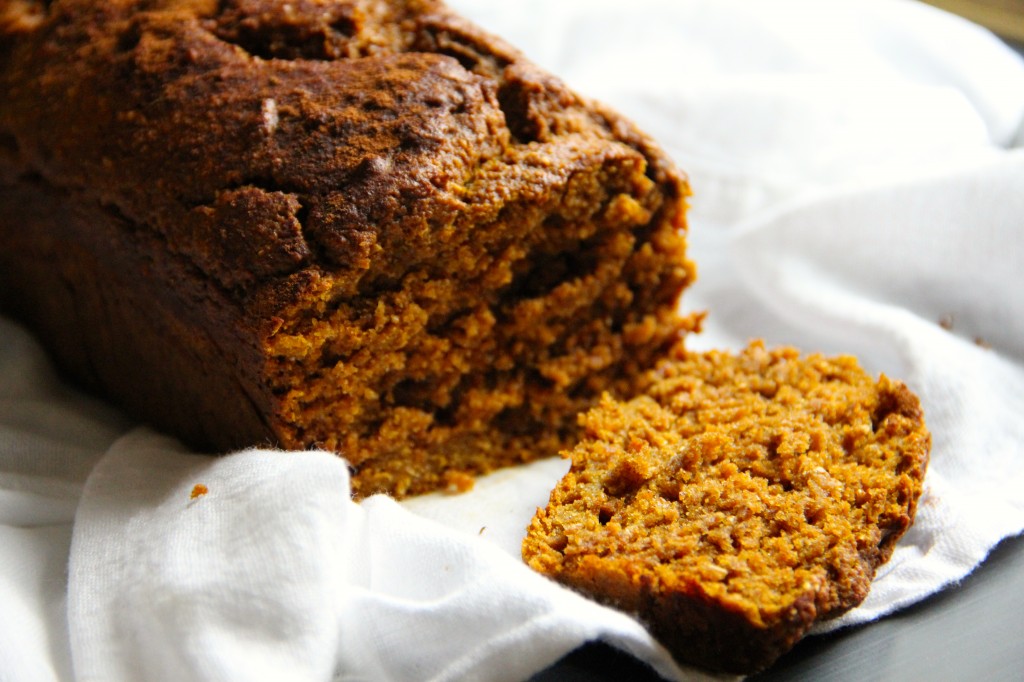 I have spoken of my current baking kick, and also my enthusiasm for all things pumpkin, so some form of pumpkin bread coming your way was probably inevitable… and here it is! My favourite Wholewheat Pumpkin Coffee Bread, made with 100% wholewheat flour, sweetened naturally with honey (so no refined sugar!), moist, light and totally delicious.
In my experience pumpkin breads can really vary in terms of their sweetness and density. I prefer mine to be less sweet and nice and light, which is exactly what you get with this recipe. The coffee adds a lovely richness and compliments all the spices perfectly.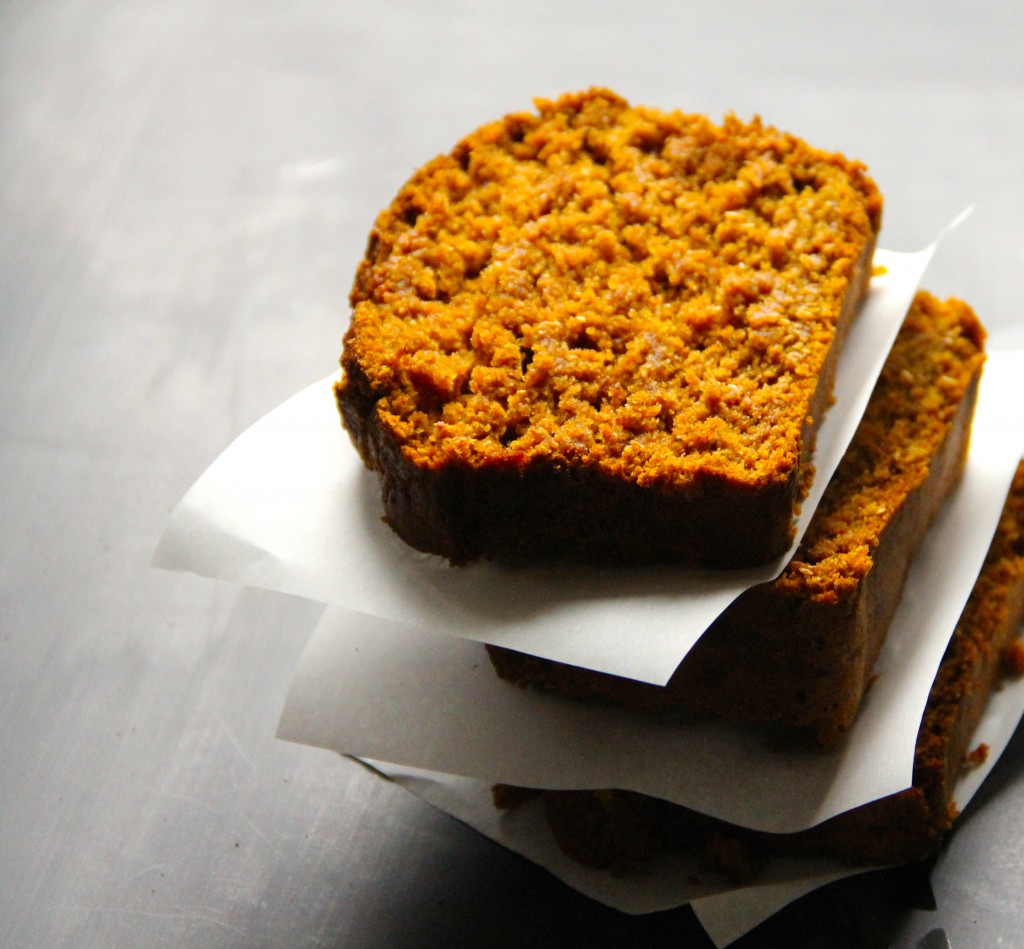 The last loaf I made lasted precisely 24 hours in my household, and before you going blaming the greedy pregnant lady, note that I had but two slices 🙂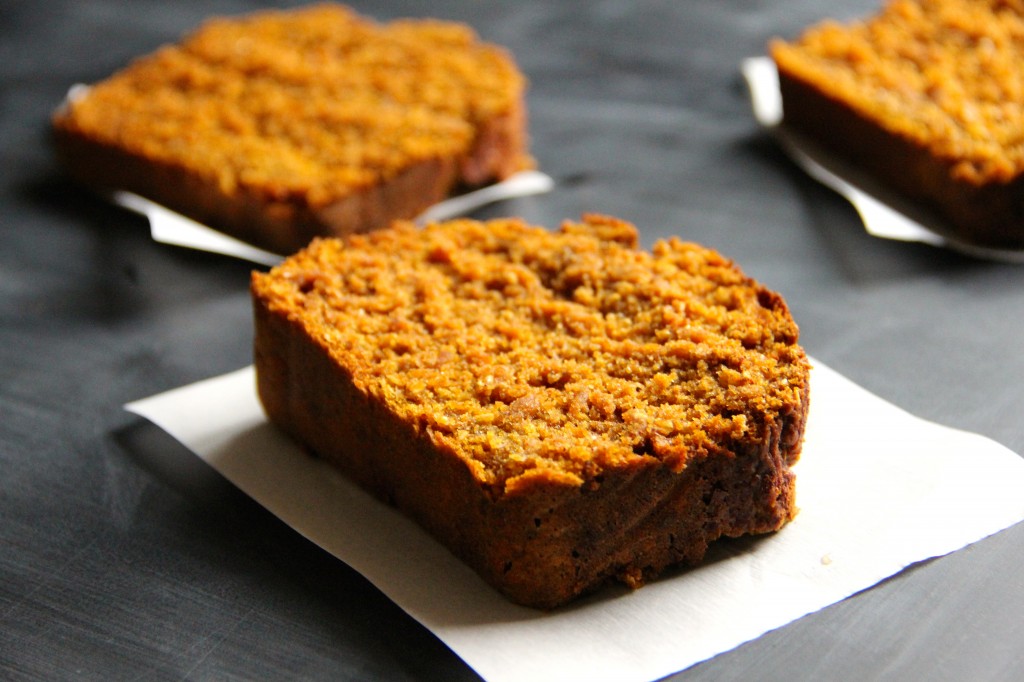 I hope you make this easy bake, it is so wonderful for chilly autumn mornings. Enjoy!

Wholewheat Pumpkin Coffee Bread
Ingredients
⅓ cup coconut oil, melted
½ cup honey
2 eggs
1 cup pumpkin puree
1 tsp vanilla extract
½ tsp salt
1½ tsp cinnamon, divided
½ tsp nutmeg
½ tsp allspice
½ tsp ginger
1½ tbsp instant coffee, or 1 tbsp espresso powder
1¾ cups wholewheat pastry flour
1 tbsp baking soda
¼ cup hot water
Method
Preheat the oven to 325F/160C
Grease, and/or line a 9x5 loaf tin
In a large bowl, combine coconut oil and honey, then add the eggs and beat well
Stir in pumpkin, vanilla, salt, 1 tsp cinnamon, nutmeg, allspice, ginger and coffee
Sift in the flour, and stir until just combined
Place the baking soda in a mug, and pour the hot water over the top, give it a couple of stirs and quickly add it to the bread mix, stir a couple of times more, then transfer the mix to the loaf tin
Sprinkle the remaining cinnamon over the top of the mix
Bake in the oven for about 60 minutes until a toothpick comes out clean
Notes:
Adapted from A Pastry Affair's Pumpkin Espresso Bread, A Dash of Sass's Pumpkin Honey Spice Bread, and Cookie and Kate's Honey Wholewheat Pumpkin Bread.