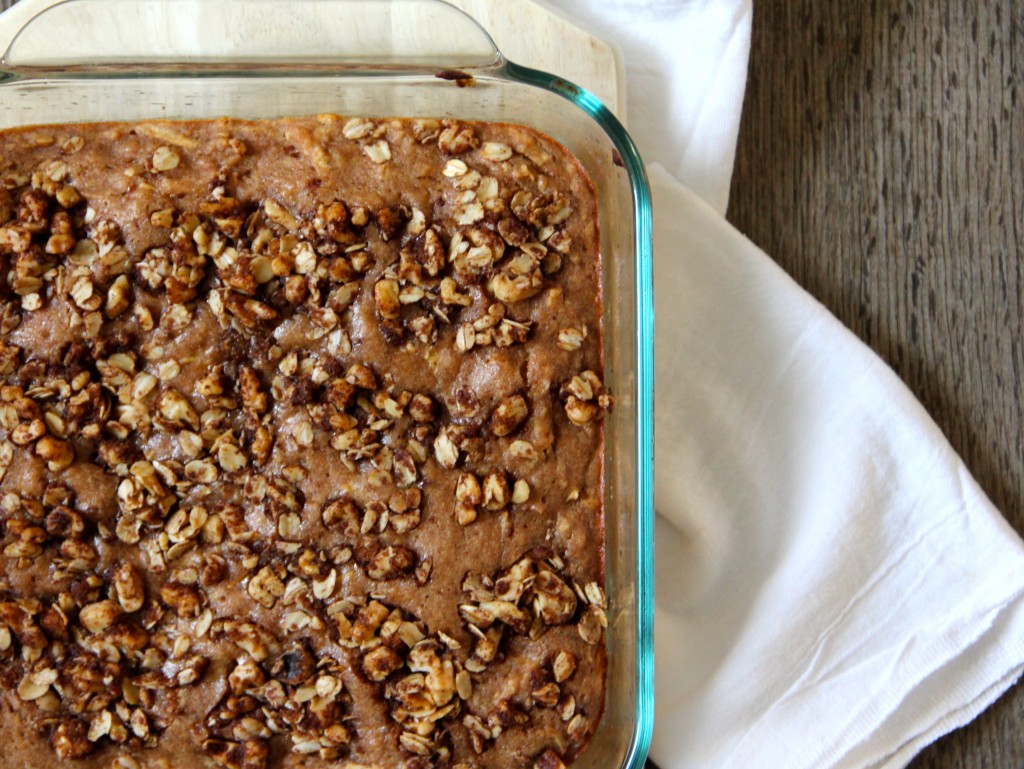 I don't know if it is the abrupt change in temperature,  a symptom of the third trimester, or my obsession with the Great British Bake Off, but I am on such a baking kick at the moment! These Apple Cinnamon Crunch Bars are my latest creation, and they are so delicious.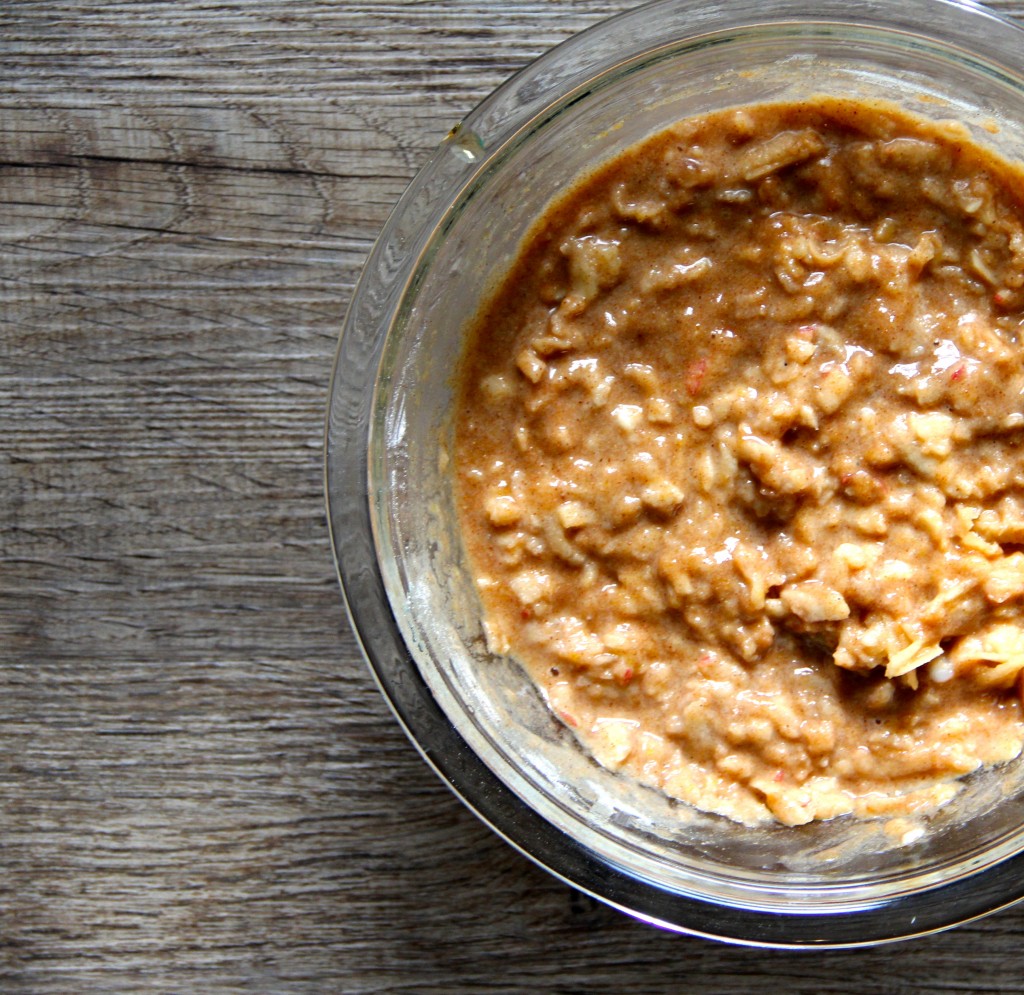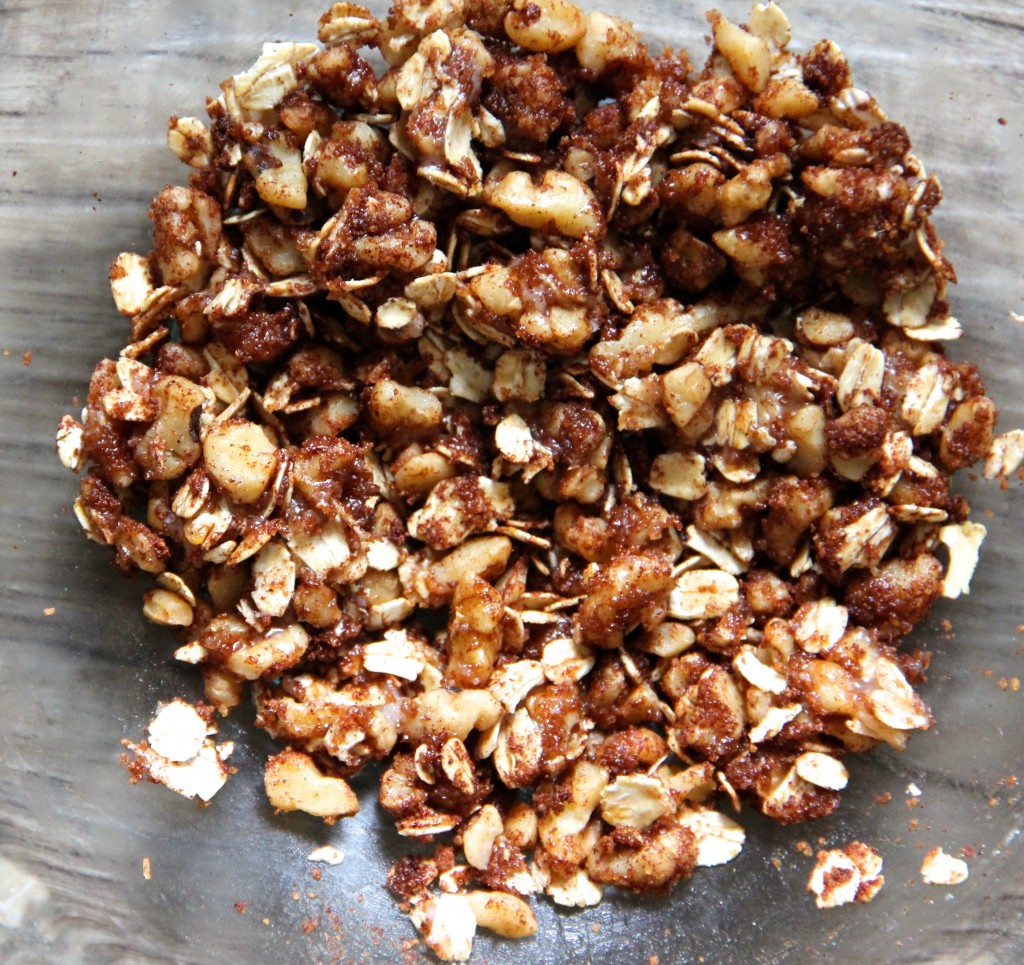 Like everything I bake, I reduced the refined sugar content to a minimum, and used a wholegrain flour. Plus you can guarantee they are simple to make because I don't have the patience for any other type of baking! The first time I made these bars, I simply sprinkled a little brown sugar and cinnamon on top. Kirk, my resident taste tester, suggested making the topping crunchy as well as using the brown star and cinnamon. He was spot on, the nutty oat topping make this cake bar doubly satisfying!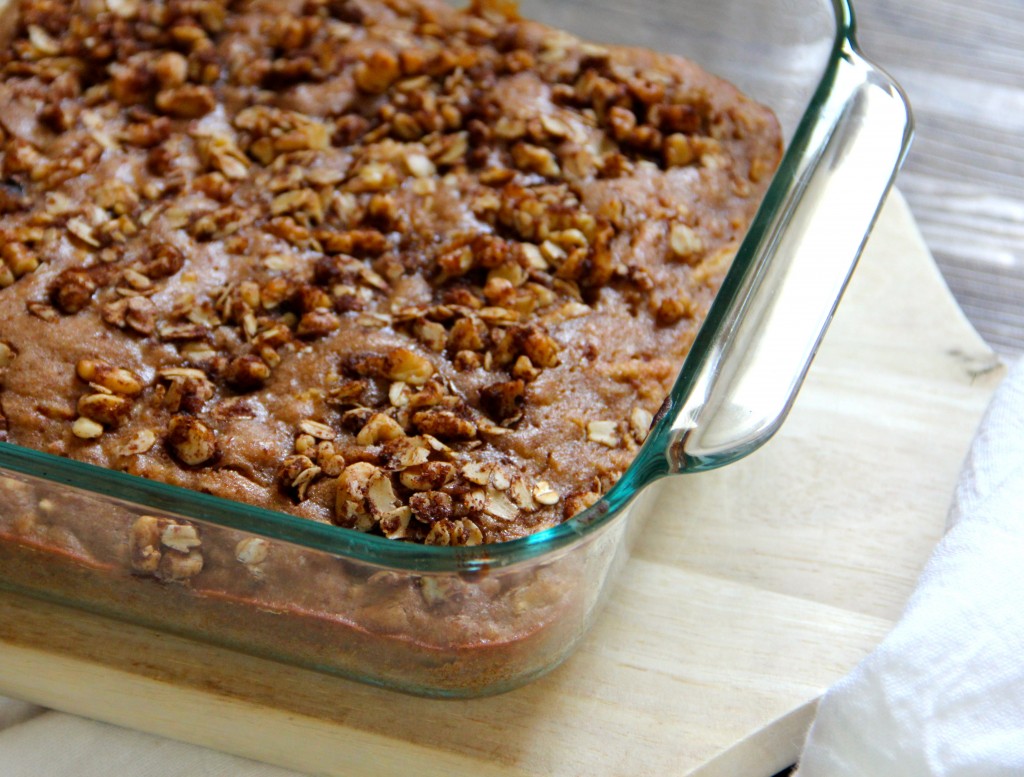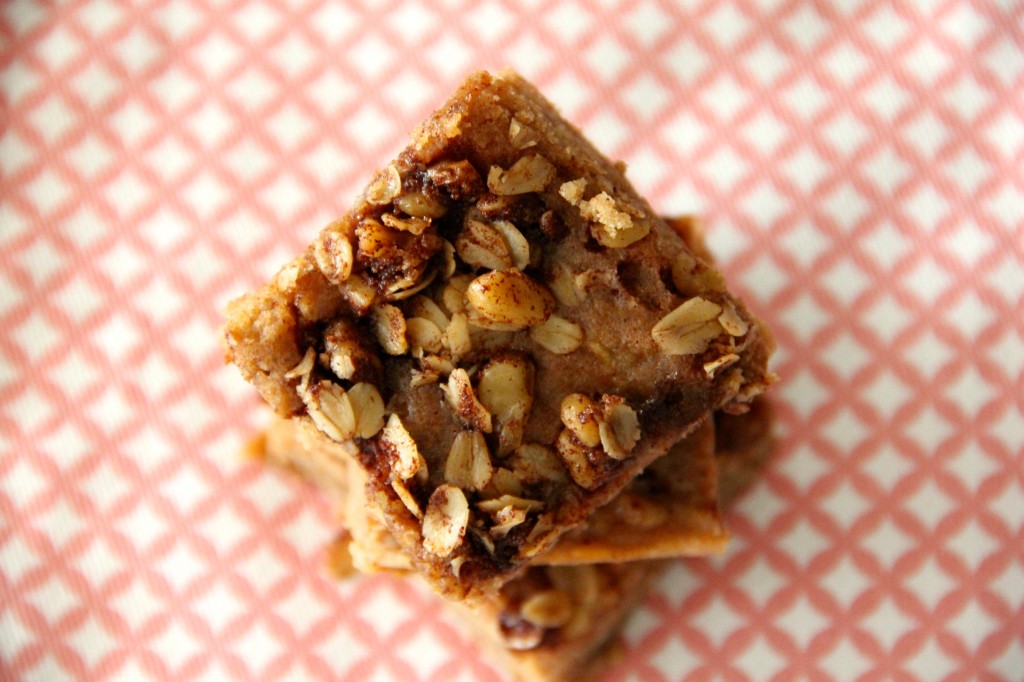 Other than baking, I have spent this week starting to get organized for the arrival of our little man. Suddenly it seems JUST around the corner, and I feel like we have so much left to do! Usually I see baking as kitchen-therapy, maybe this time I'm procrastination-baking? Either way, I hope you will share in some baked good love and make these beauties, let me know if you try them!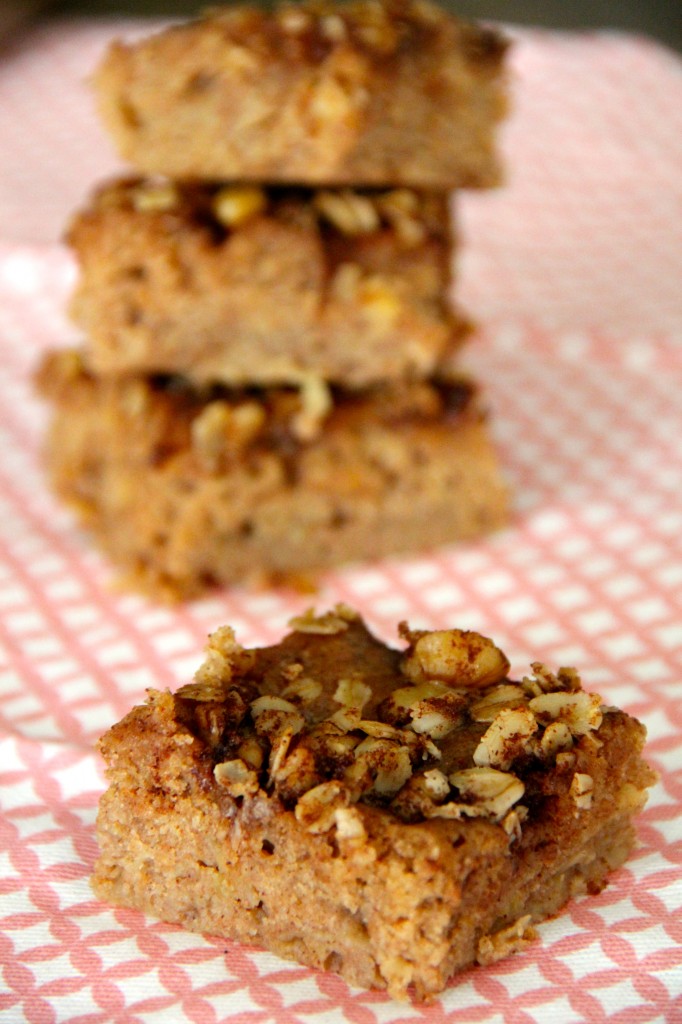 PS. Are you Brits watching the Great British Bake Off? Who are you rooting for? My fave is Nancy!

Apple Cinnamon Crunch Bars
Wholewheat apple cake bars sweetened with maple syrup, with a crunchy walnut oat cinnamon topping!
Ingredients
Bars:
1 cup wholewheat flour
1½ tsp ground cinnamon
1 tsp baking powder
¼ tsp salt
⅔ cup maple syrup
¼ cup coconut oil, melted (or other flavourless oil)
1 egg
2 tsp vanilla extract
1½ cups grated apple (about two medium apples, I used gala)
Crunchy Topping:
¼ cup chopped walnut
1 tbsp oats
1 tbsp brown sugar
1 tbsp coconut oil
1 tsp cinnamon
Method
Preheat Oven to 350F/175C
Grease a 9x9 cake pan
In a medium bowl, mix together flour, cinnamon, baking powder and salt
In a large bowl mix maple syrup, coconut oil until fully combined, next beat in the egg and vanilla
Add the dry ingredients to the wet, and stir until combined
Fold in the grated apple
Pour the mixture into the greased pan
In a small bowl, combine the walnuts, oats, brown sugar, coconut oil, cinnamon, sprinkle on the nut-oat mix on top of the cake mixture
Pop in the oven and bake for about 25 minutes until a toothpick comes out clean
Notes
Adapted from TexanErin.