These flourless White Chocolate Coconut Chickpea Blondies are a healthier way to get your sweet fix!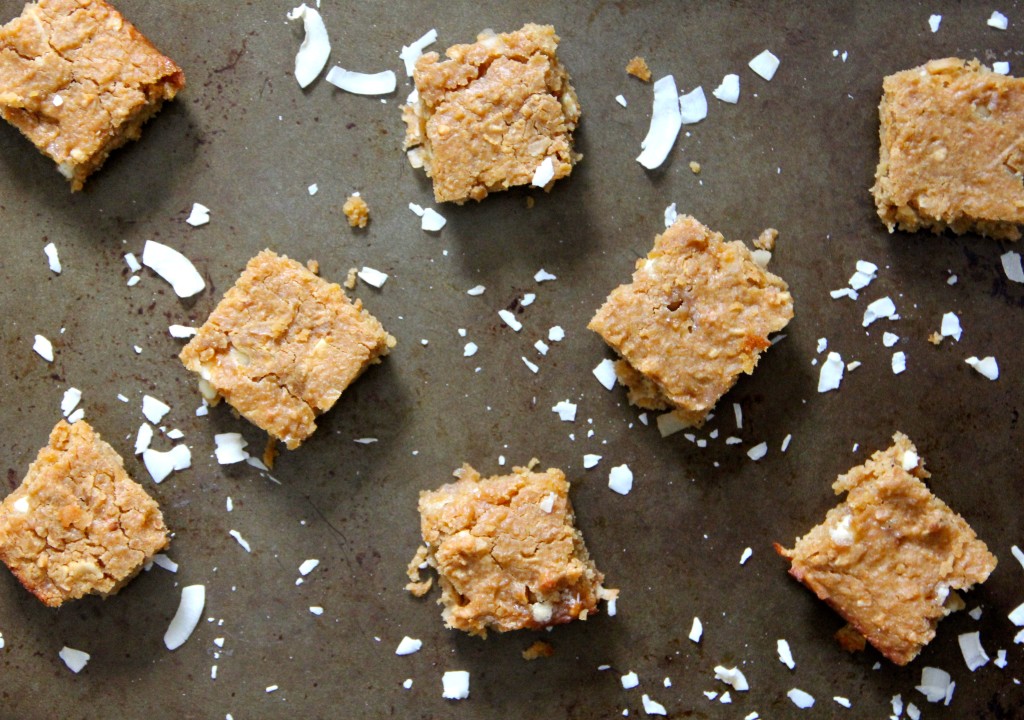 Hey guys! Happy Friday! Today is a very special day for me… its Kirk and I's five year anniversary! That's right, FIVE YEARS! It has flown by.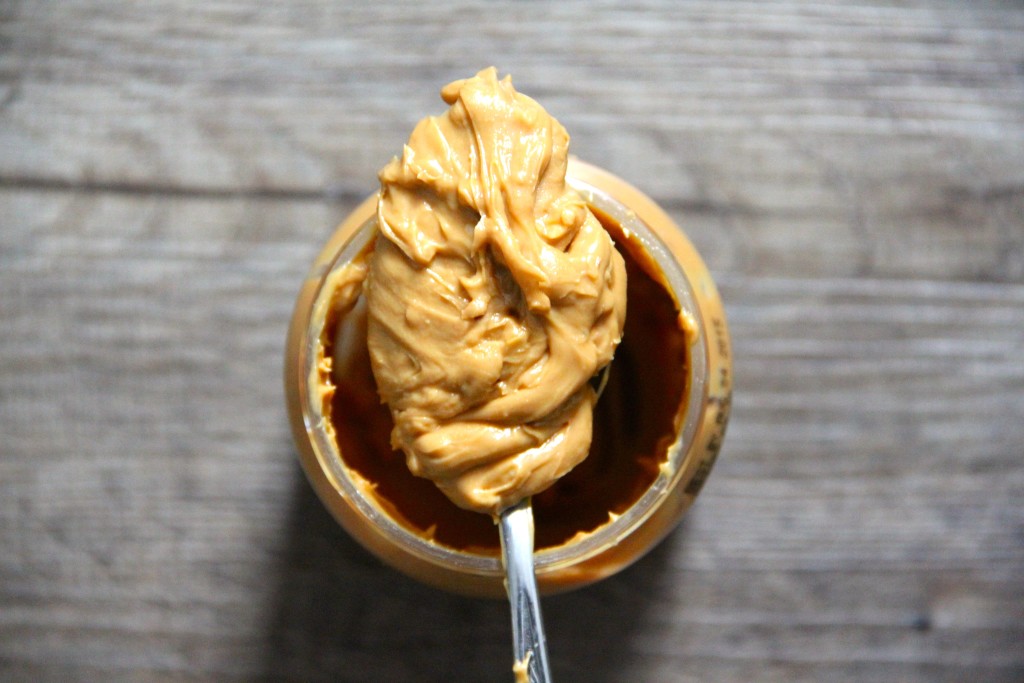 We have moved three times, lived in three cities and two different states. We have travelled to Florida, New York, California, Tennessee, Alabama and Texas. We had a run in with a black bear in Yosemite, and hiked along the Appalachian Trail. We slurped cocktails in Aruba, and rang in the New Year in Edinburgh. We cycled through North Michigan and clambered up giant sand dunes to watch the sunset with Dexter.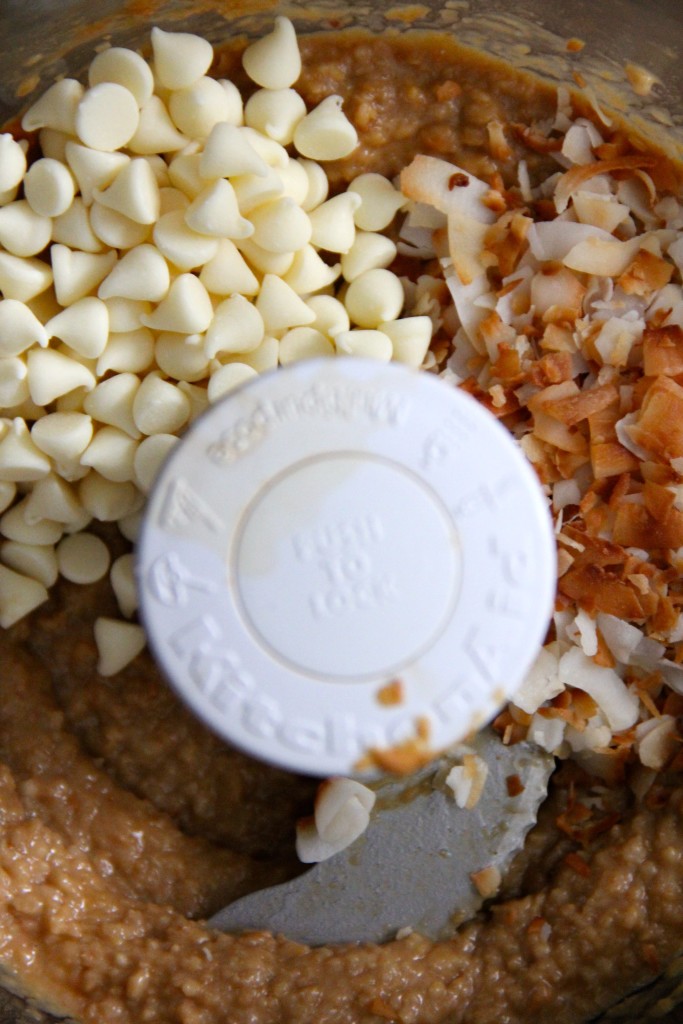 We have spent many a wine-soaked evening with friends, and there was that one time with flaming Sambuca shots… We witnessed our friends and family fall in love, get married and make babies. In December we joined the club and had one of our own, and now we share in the simultaneous joy and terror of parenthood. We have supported each other in our passions and careers, even when it meant spending weeks apart from each other. In short, I think my guy is the bees knees, and the only one for me. I'm excited to see what adventures the next five years has for us!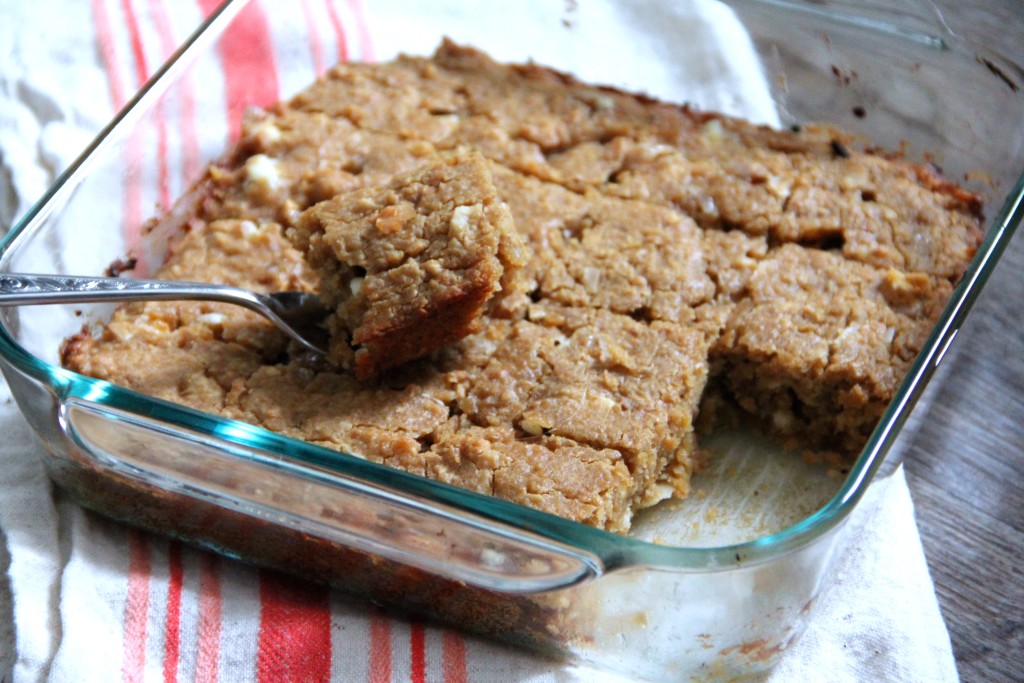 So let's celebrate! With cake! I have these gorgeous White Chocolate & Coconut Chickpea Blondies on the menu for you today. I have been pretty obsessed with chickpea blondies since I first spotted them on Ambitious Kitchen. They are flourless, free of refined sugar (minus the chocolate chips…!) and so easy to make. This White Chocolate and Coconut version stay fairly true to Monique's original recipe, the main difference is that I added an egg for a more "cakey" texture, and of course the white chocolate and coconut for a festive twist. The egg could be easily omitted to "reveganize" the blondies, if that's your jam. They make for a fab snack, and an equally fab dessert. In short, also the bees knees.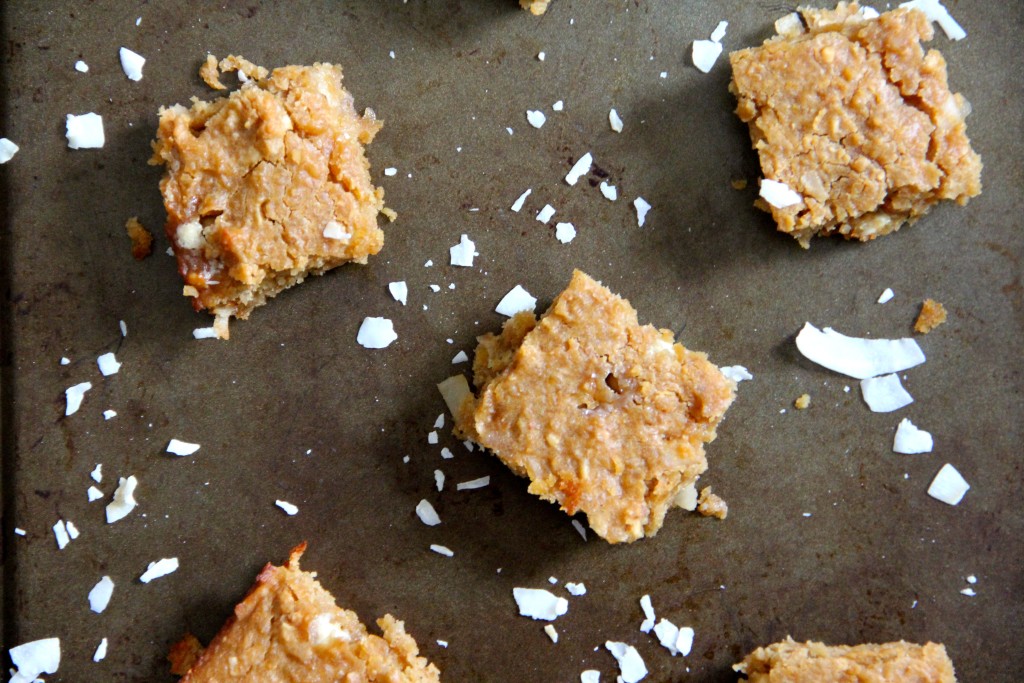 Enjoy!

White Chocolate Coconut Chickpea Blondies
Ingredients
⅓ cup unsweetened coconut flakes
1 tin chickpeas, rinsed and drained
½ cup peanut butter (or almond butter)
⅓ cup maple syrup or honey
1 egg
2 tsp vanilla extract
¼ tsp baking powder
¼ tsp baking soda
½ tsp salt
⅓ cup white chocolate chips
Method
Preheat oven to 350F/175C
Grease an 8x8 inch baking dish, and set aside
In a small dry frying pan, toast the coconut over a medium heat until fragrant, set aside.
Put all of the ingredients, minus the coconut and white chocolate, into a food processor. Process until a smooth batter forms
Fold in the chocolate and coconut
Pour the batter into the baking dish, and smooth with a spatula
Bake for 20-25 minutes, they may still look a little underdone in the center but remove anyway, they will set out of the oven!
Allow to cool in the baking dish.
Cut into squares, I cut mine into 16 "mini" blondies
Notes
Adapted from Ambitious Kitchen.
These can easily be made vegan by omitting the egg and using maple syrup and vegan chocolate chips.