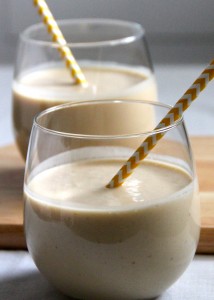 Hello! Apologies for the hiatus, I have been back home in England for a visit! I had some much needed catchup time with family and friends, and the last two weeks have been a blur of cosy pubs, riverside runs with my mum, negotiating the tube, and a lot of food.  Back to Michigan now, and I wanted to tell you all about my favourite smoothie recipe- Dexter's Breakfast Smoothie.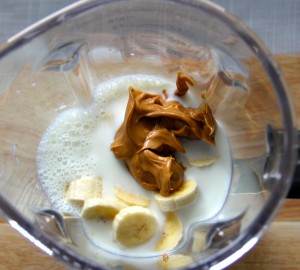 Dexters Breakfast Smoothie? Yes, this is a smoothie named after my dog. We discovered some time ago that Dexter LOVES bananas, possibly more than he would a juicy steak or sausage (although we have never tested that theory). One lazy Sunday morning I combined a couple of bananas with another favorite of his, peanut butter, and the result was this creamy vegan smoothie. It's absolutely yummy, my trusty Golden Retriever has impeccable taste.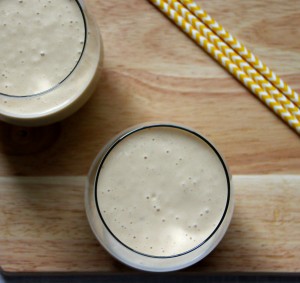 This is very adaptable too, use almond butter, use regular milk, soy milk, rice milk… pick your poison! Although I agree with Dex, bananas and peanut butter are like a marriage, a perfect union.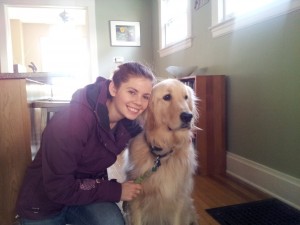 Thanks for the inspiration Dexter!

Dexters Breakfast Smoothie
Creamy vegan (or not) breakfast smoothie with bananas and peanut butter.
Recipe type:
Breakfast, Drinks
Ingredients
1½ cups Unsweetened Almond Milk
2 Medium Ripe Bananas
¼ Smooth Peanut Butter
Method
Simply throw everything into a blender and blend until smooth!
Notes
The components of this smoothie are very interchangeable, almond butter would also work well here. I used unsweetened almond milk but regular milk, soy milk or rice milk would all do the trick.