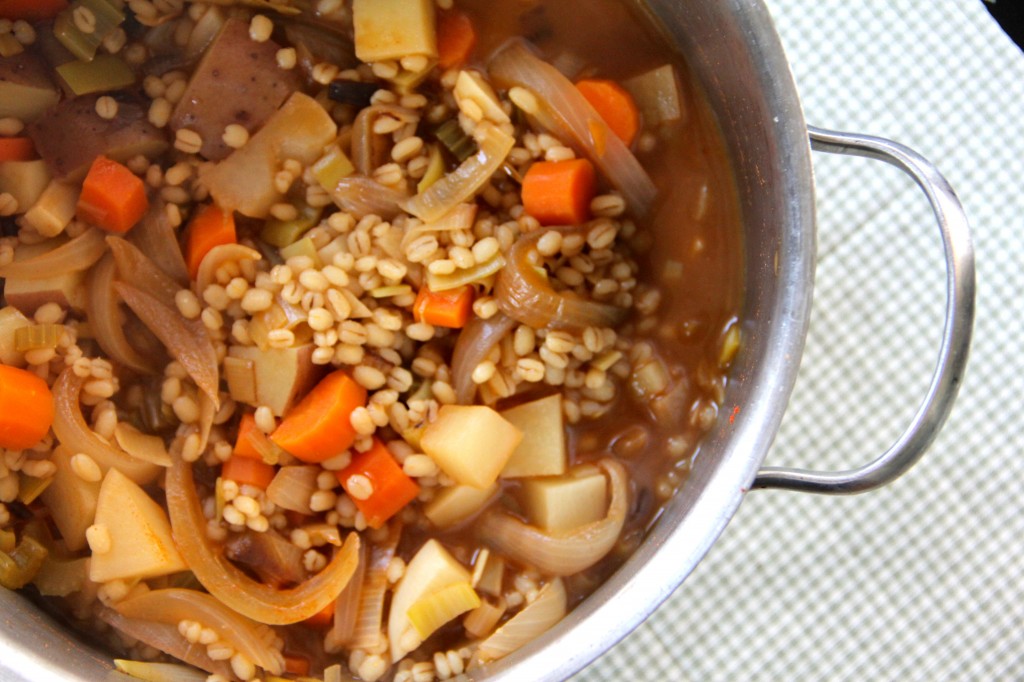 I hope I don't lose any friends over this, but I have a confession to make: I am not a big fan of St. Patricks Day *gasp*. It is difficult to articulate why exactly, but between the green beer and "Kiss Me I'm Irish" T-Shirts, I find the whole thing a little much. For those of you who do not share my aversion… no judgement! Have fun! For those, like me, who are a little more bah-humbug-ish about it all, I have an alternative solution for you.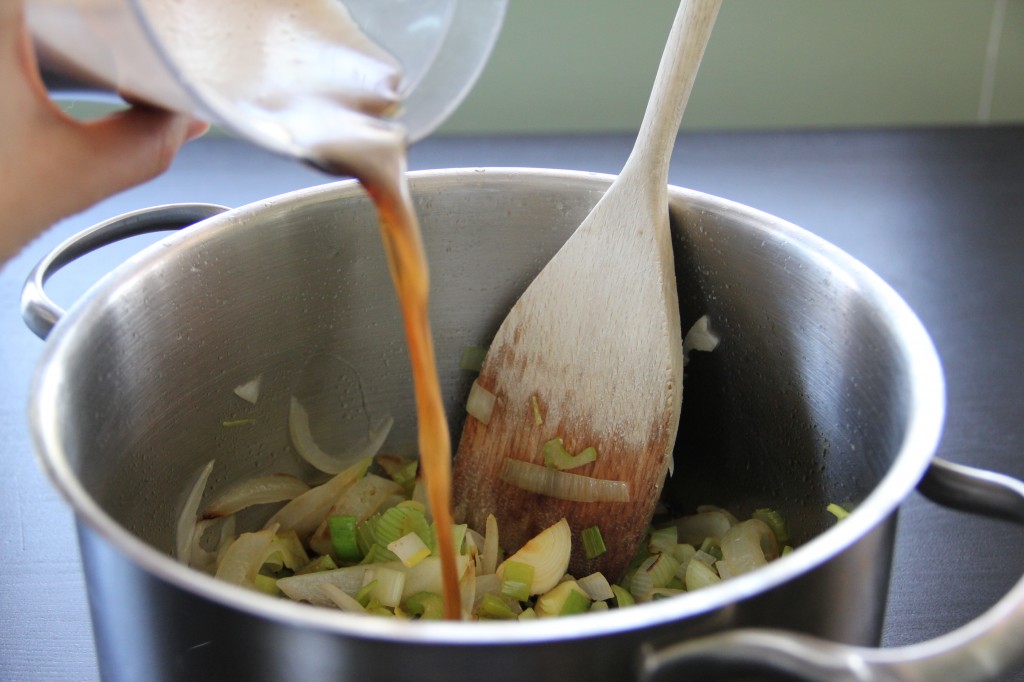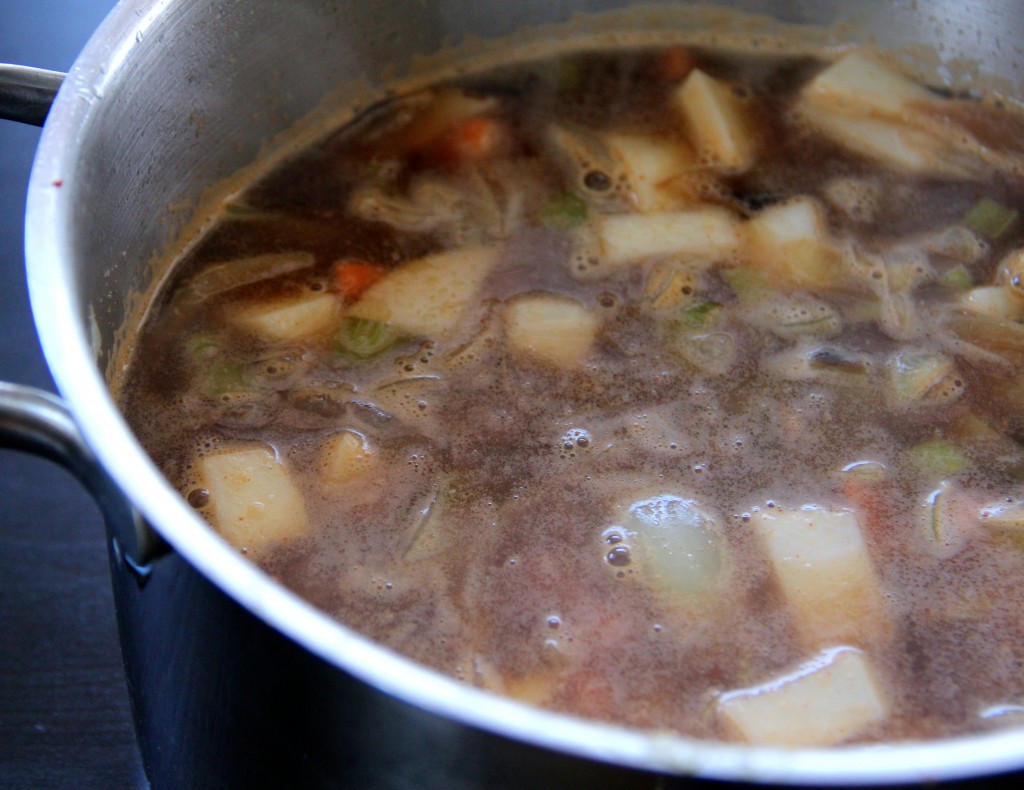 Go home, invite friends over, and get this delightful Vegetable and Barley Irish stew bubbling away on the stove. It's going to make your kitchen smell amazing. "Why is this stew so Irish?" I hear you ask, well, because it contains Stout! Now I have your attention, don't I?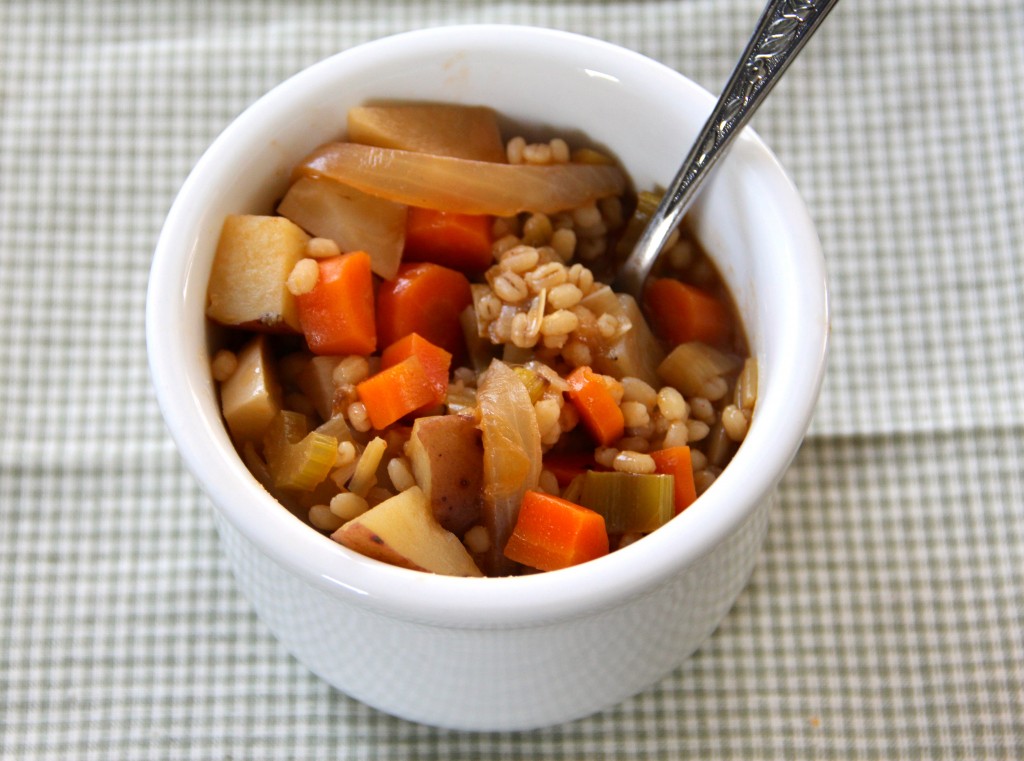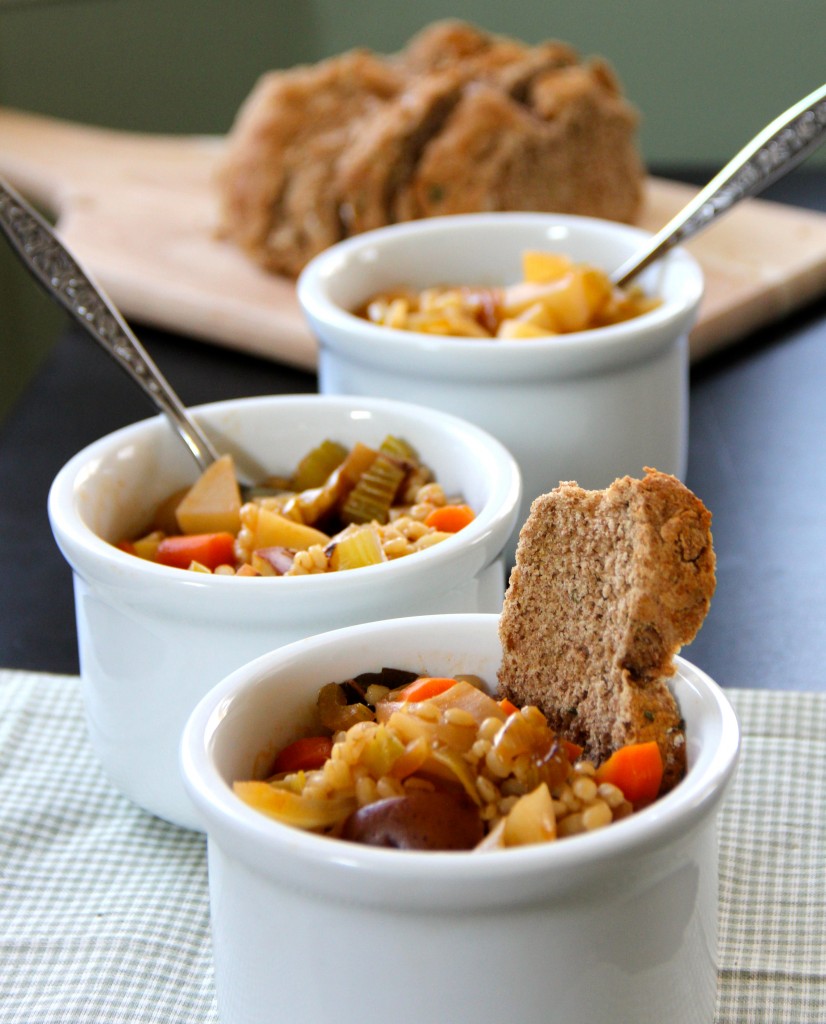 Just  few simple ingredients (that are totally interchangeable by the way) in a hearty stout broth. While you're at it, you could throw together a loaf of my Brown Butter & Rosemary Wholewheat Soda Bread that I posted at the weekend. Yum, yum! Now doesn't that sound better than attempting to tackle an overcrowded pub and getting your green beads in a tangle?! The added bonus is that you will wake from your slumber hangover free, providing of course that you don't drink the rest of the stout yourself.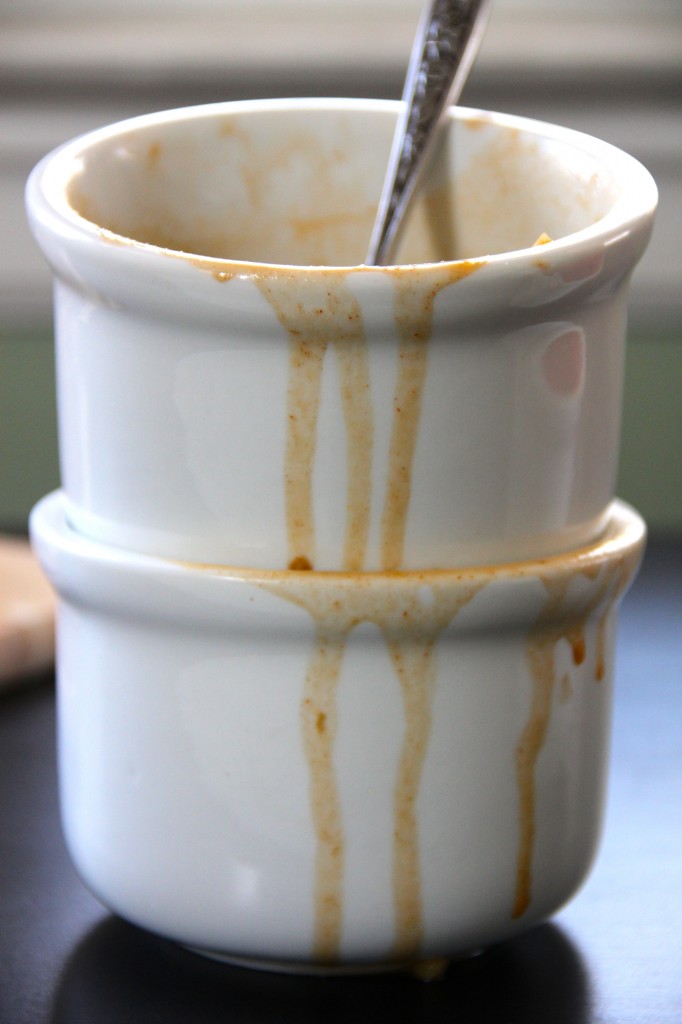 Enjoy!

Vegetable & Barley Irish Stew
Hearty vegetarian irish stew with vegetables and barley cooked in a stout broth.
Ingredients
1 tbsp olive oil
1 onion, sliced
2 leeks, split in half lengthways and sliced
2 celery stalks, sliced
1 large potato, cut into 1 inch chunks
2 large carrots, cut into 1 inch chunks
1 small turnip, diced
1 cup (250ml) stout
1 cup (250ml) vegetable stock
2 cups (500ml) water
½ cup (100g) pearled barley
1 bay leaf
1 tsp dijon
½ tsp smoked paprika
1 tbsp sugar
1 tbsp tomato paste
salt & pepper to taste
Method
Warm olive oil over medium heat in a large pan
Add onions and sauté for a couple of minutes until golden
Add leek and celery to the pan and cook for a couple more minutes until the vegetables start to catch at the bottom of the pan
Deglaze the vegetables with the stout, then add the stock, water, and remaining ingredients to the pan
Simmer with the lid on for 30 minutes, stirring occasionally, until the barley is tender and chewy and the stew has thickened
Notes
Adapted from Curvy Carrot's No-Meat Guinness Stew, which was adapted from The Kitchn's Vegetarian Guinness Stew.
If you choose to use Guinness, be aware that it is not vegetarian friendly as it contains a product called isinglass. According to this post on Vegan Beer by No Meat Athlete, vegan friendly breweries include Flying Dog Brewery, New Belgium and Magic Hat (which all incidentally make fantastic beer in my humble opinion!).
This is easily adaptable, I like this combination of vegetables as their sweetness helps to balance the bitterness of the stout, but really whatever you have to hand is going to taste good- just play with the seasonings if you need to.