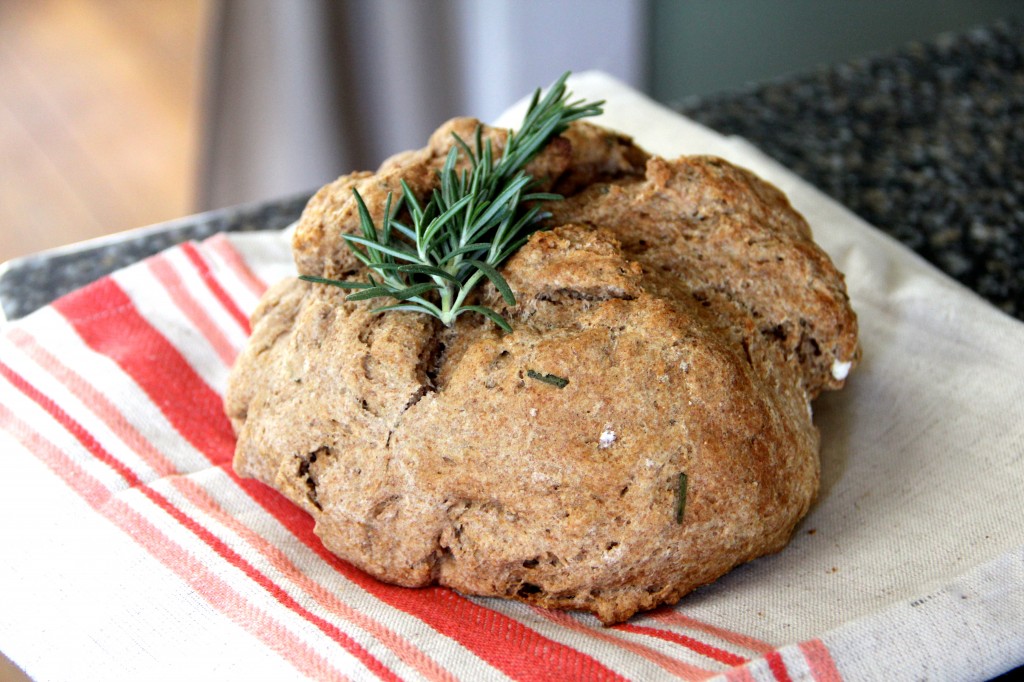 Well HEY there! I'm writing this post from 'Crystal Mountain' in Northern Michigan. Don't be deceived, the mountains around here are really just large hills… not that I am complaining! The snow is perfect, the Sun is shining, and I have a large mug of strong black coffee in hand.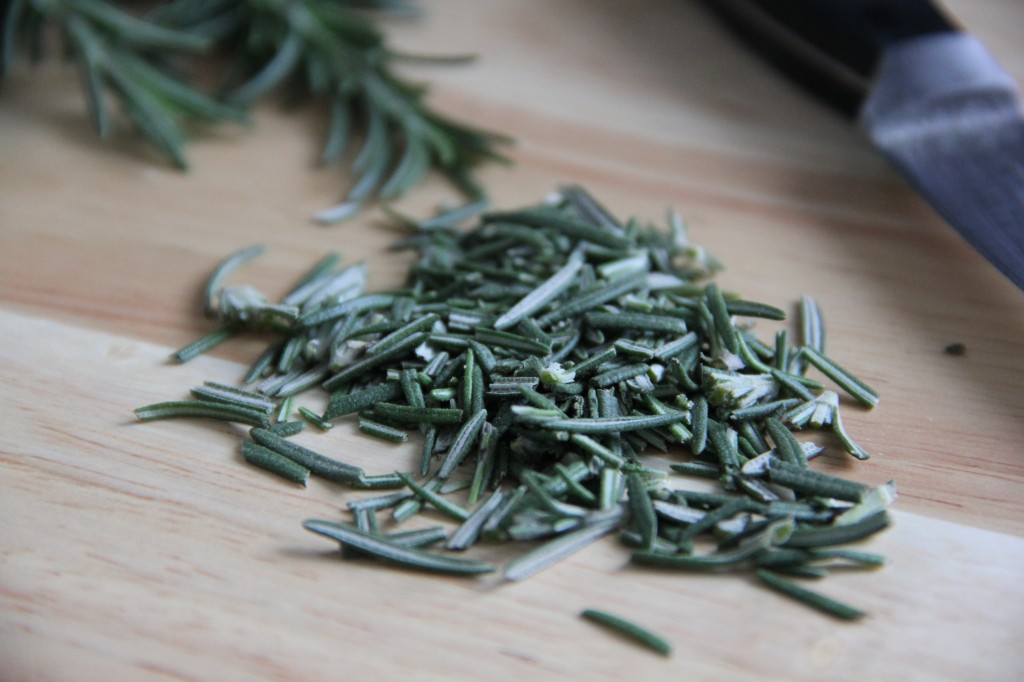 The alpiney vibe here has got my craving a little comfort food, so I thought it would be a good time to share this lovely recipe for soda bread. I like to zhush mine up with a spot of brown butter, and a generous sprinkling of rosemary. Like all my baked goods I prefer to use a whole grain flour, in this case wholewheat.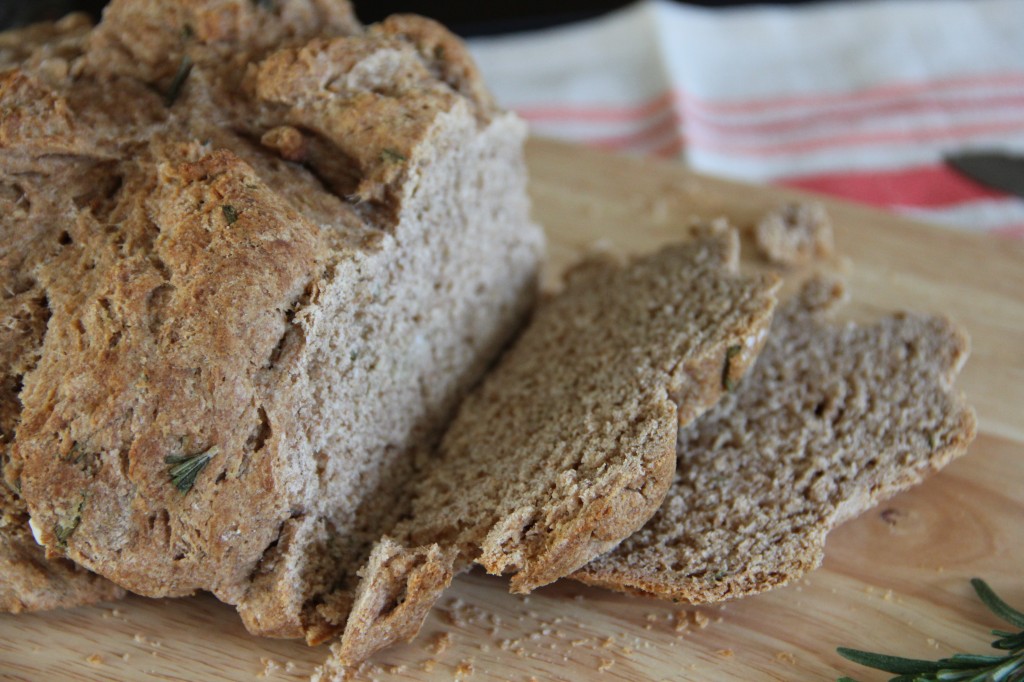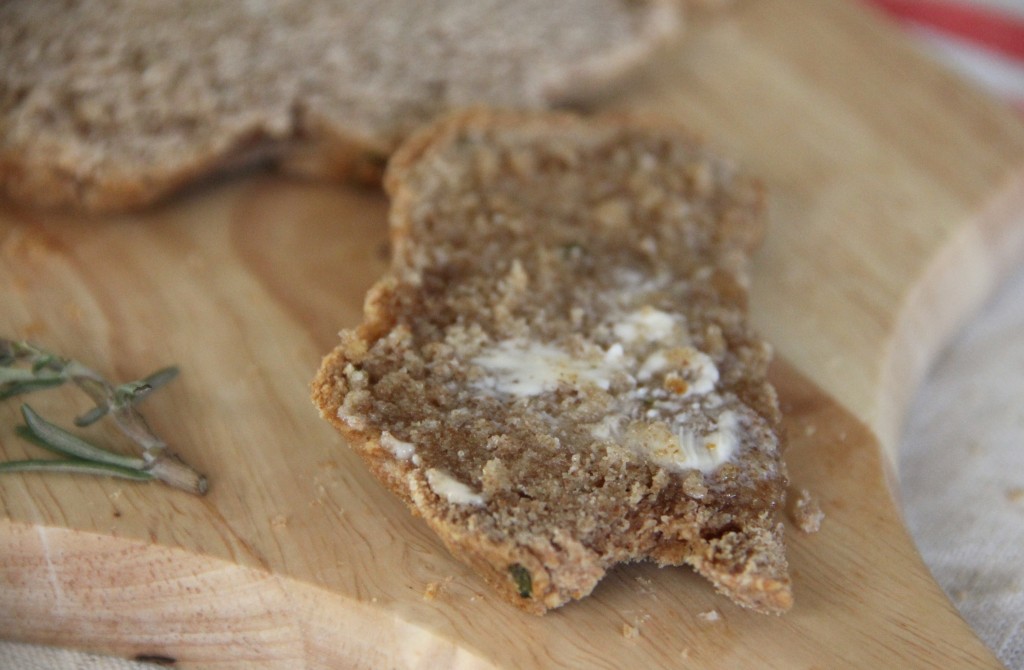 This bread has a wonderful dunkability factor, just perfect for the Irish Stew I will be posting in a couple of days. It's also fab warm from the oven with a little butter spread on top.
Alright, I better dash! I have a date with a fat bike and a trail… enjoy!
Brown Butter & Rosemary Wholewheat Soda Bread
100% Wholewheat Irish Soda bread with brown butter and rosemary.
Ingredients
4 tbsp butter
2 cups (300g) wholewheat flour
1½ tsp baking powder
½ tsp baking soda
½ tsp salt
1 egg, beaten
1 cup low fat buttermilk
1½ tsp honey
1 tbsp rosemary, chopped
Method
Preheat the oven to 375F/190c
Melt the butter in a saucepan over medium heat, whisking occasionally. When you smell a nutty aroma and see brown flecks forming at the bottom of the plan, remove from the heat and set aside and allow to cool (if you have never browned butter, I find the set by step in the notes section helpful).
Whisk the flour, baking powder, soda and salt in a bowl
In a second bowl, combine the egg, buttermilk, honey, rosemary and cooled butter
Add the wet ingredients to the dry and mix until a dough forms
Knead for a couple of minutes in the bowl
Shape the dough into a rounded loaf shape, and put onto a greased baking sheet
Cut a cross into the top of the loaf
Bake for about 35 minutes until a knife comes out clean
Cool on a wire rack before slicing and gobbling
Notes:
This is an adaption and combination of three different recipes- this recipe for 100% Whole Wheat Irish Soda bread, this recipe for Rosemary Irish Soda Bread from A Passionate Plate, and this recipe for Brown Butter Soda Bread from The Curvy Carrot.
A good tutorial for browning butter here.
PS. I think Dexter was angling for a slice… look at this face…