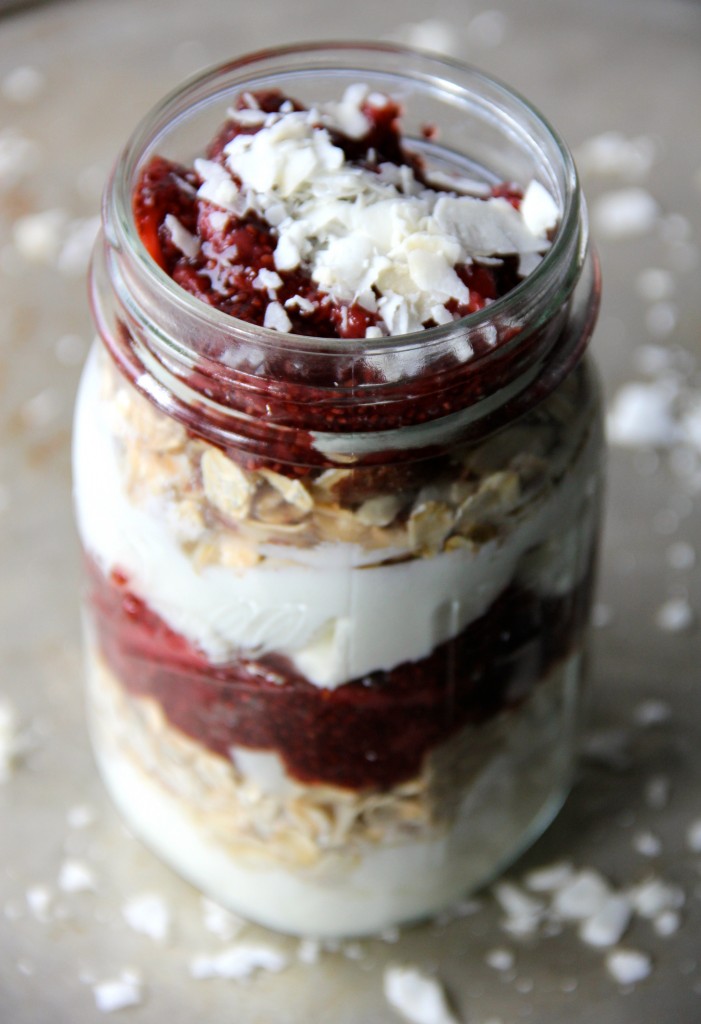 Ah, the Strawberry and Coconut Jarfait! What is a Jarfait you ask? Why, it is a parfait in a jar of course! Everyone knows that food is instantly cooler if served in a mason jar (*wry smile*), haven't you been on Pinterest lately?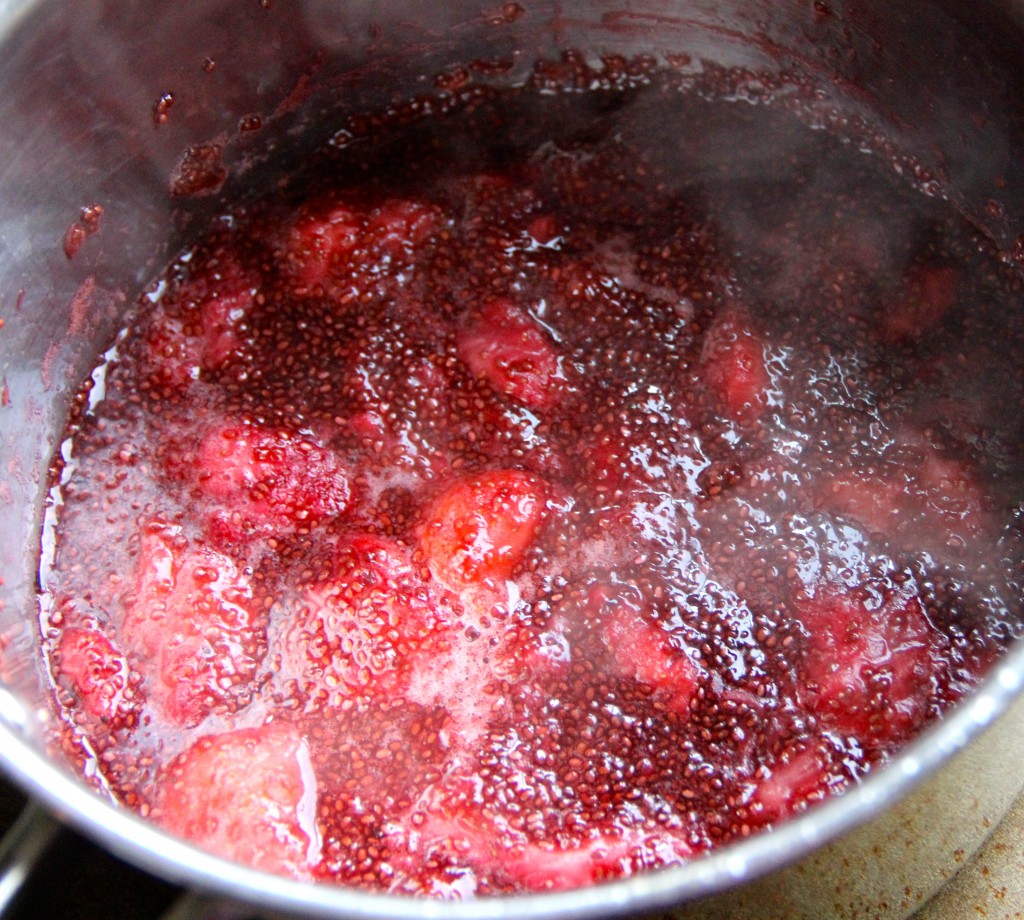 In all seriousness, packing my breakfast in a mason jar has a lot of advantages. I can make it the night before and just grab it to go in the morning which is handy when you start your work day at 7am. I also prefer to store food in glass containers instead of plastic, and admittedly, it does look a lot prettier in a mason jar than it would in a battered old tupperware container.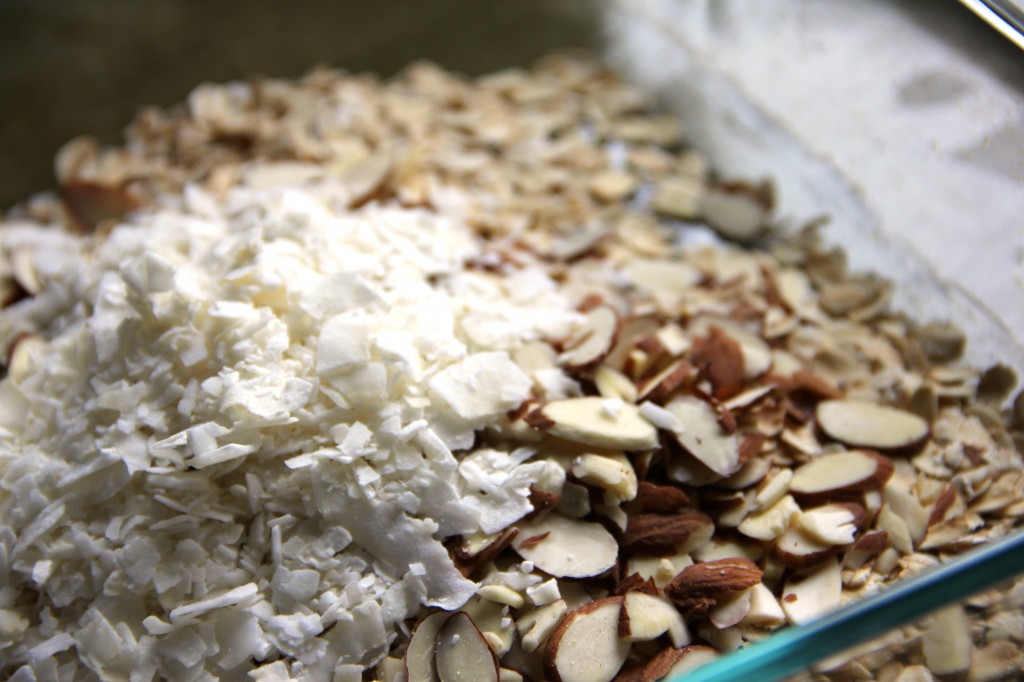 That being said, I encourage you to make this Strawberry and Coconut Jarfait, and serve it in whichever vessel you see fit, whether your reasons are aesthetic, practical or otherwise. The combination of creamy, tart greek yoghurt, toasted, nutty granola and sweet strawberry compote is such a treat, and choc full of good-for-you stuff too! The strawberry chia jam is adapted from my quinoa porridge recipe, one of the first recipes I ever posted on E.L.K! I make it all the time in big batches and use it for porridge, mixing in yoghurt, spreading on toast. Try it, seriously, and begin with this jarfait!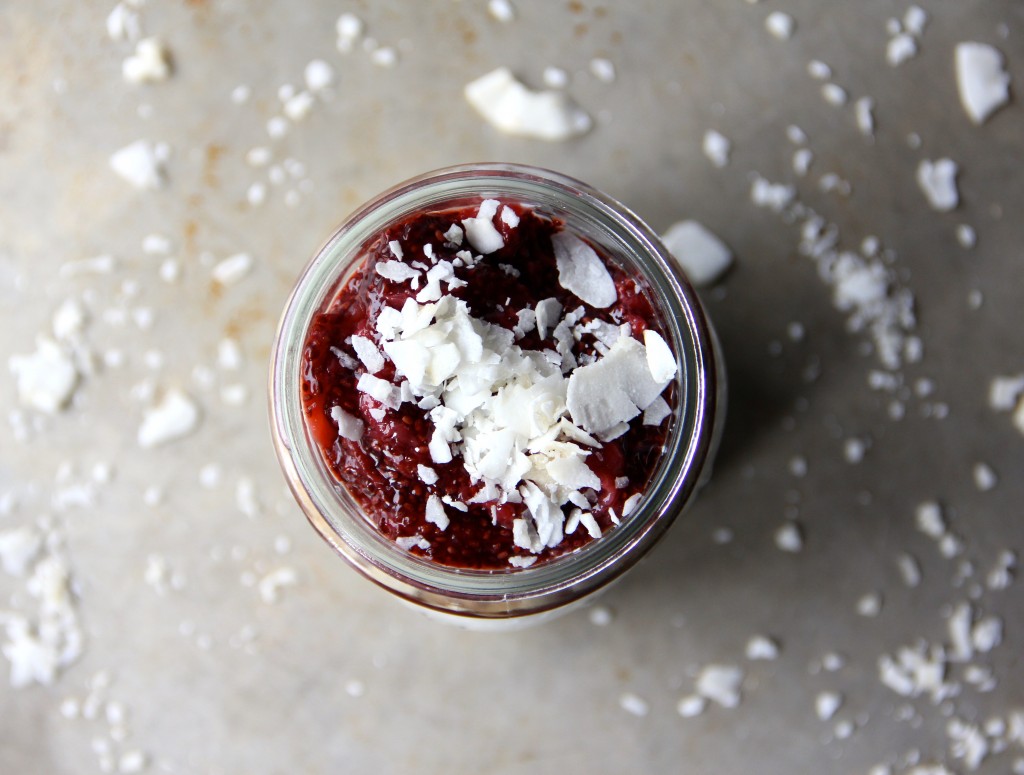 Strawberry & Coconut Jarfait
Ingredients
For the strawberry chia compote:
2 cups frozen strawberries (1 10oz/280g package)
¼ cup honey (or agave or maple syrup)
¼ cup chia seeds
1 tsp vanilla
For the oat mix:
¾ cup of oats
⅓ cup flaked almonds
⅓ cup unsweetened coconut flakes
To assemble:
2 cups plain greek yoghurt
Additional nuts, seeds or coconut to top (optional)
Method
Start by making your strawberry chia compote so it has time to cool: Combine strawberries, honey, and vanilla in a saucepan, gently bring to a boil, add the chia seeds and reduce to simmer for 20 minutes, remove from the heat and allow to cool and thicken while you prepare the oat mix
Preheat the oven to 375F/190C
Combine oats, almonds and coconut flakes in a bowl, transfer to a glass baking sheet and toast in the oven for 10 minutes until everything takes on a golden hue, remove from the oven and allow to cool.
When the oat mix and strawberry compote have cooled, you can assemble your parfait: start with a quarter of the yoghurt, followed by a quarter of the oat mix, and then a quarter of the compote. Repeat!
Notes:
You can make the strawberry chia jam a few days before- the longer you leave it, the thicker it becomes.
The jam is also very adaptable- try it with a different berry!