Smoky-sweet black beans and rice stuffed into chard with feta and guacamole. The perfect light Mexican fare!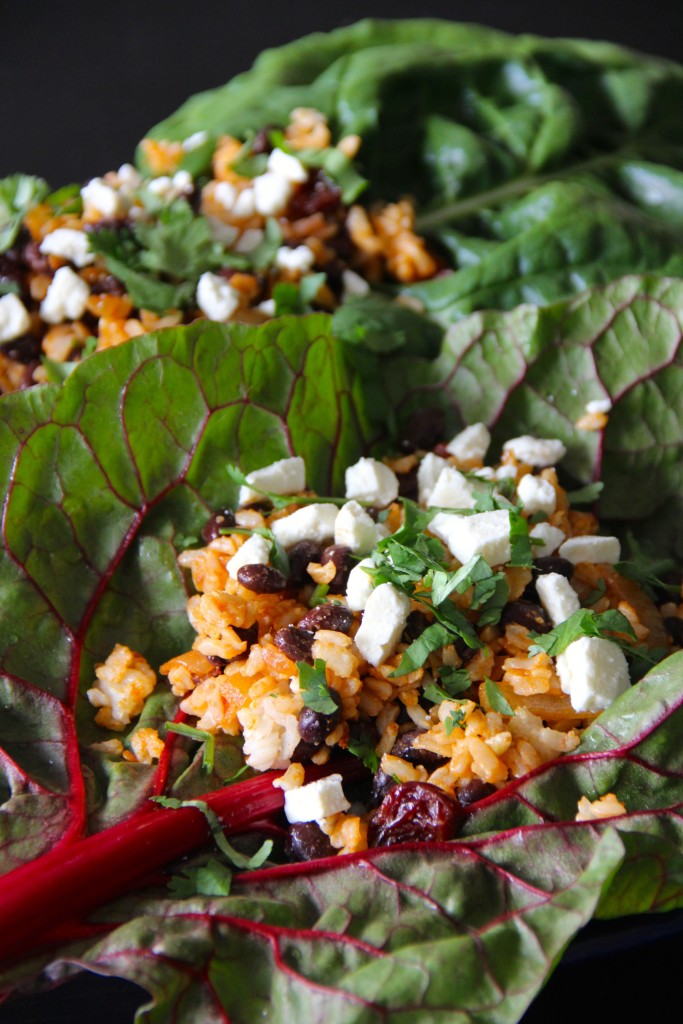 You guys know I love a good portmanteau (Jarfait anyone?!), so here is another for you: The Charrito. What do you get when you replace the tortillas in a burrito with a Chard Leaf? A Charrito! Genius.
At first I was pretty skeptical about eating raw chard. I assumed that the leaves would be tough, bitter and generally unenjoyable. How wrong I was! The leaves are sturdy, but that makes them the perfect vessel for your filling (in this case, a smoky black bean rice mixture with guacamole and feta!), and the slight bitter, earthy taste pairs so well with the smoky-sweet contents.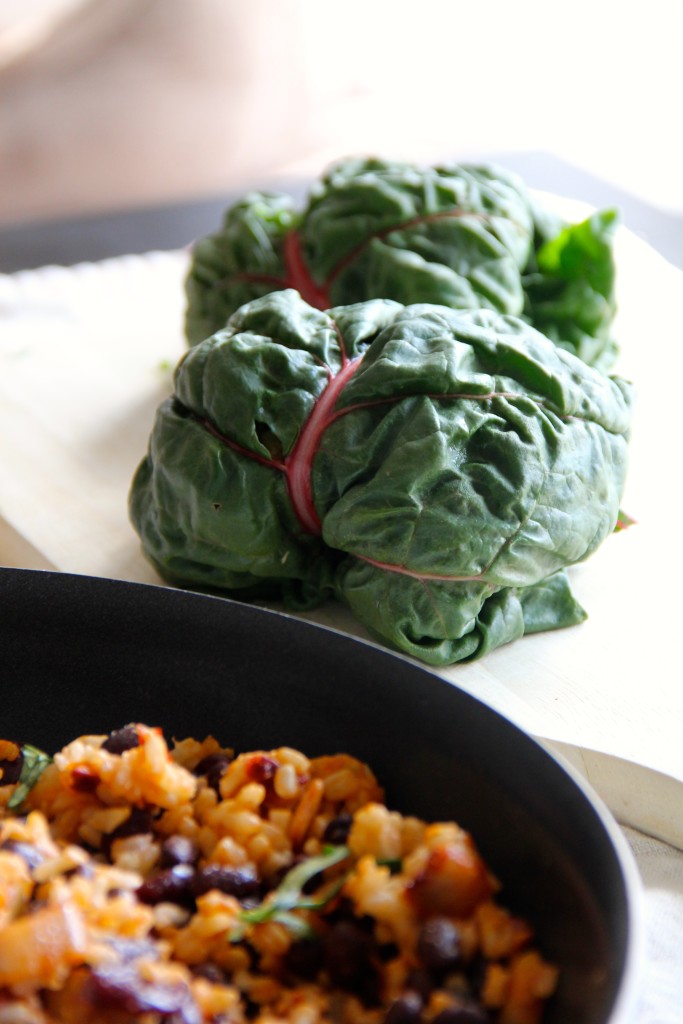 Obviously I offer this as more of a concept than a recipe- stuff it with whatever you have handy, omit the feta to make it vegan, change the grain or omit grains altogether to make it a super light meal.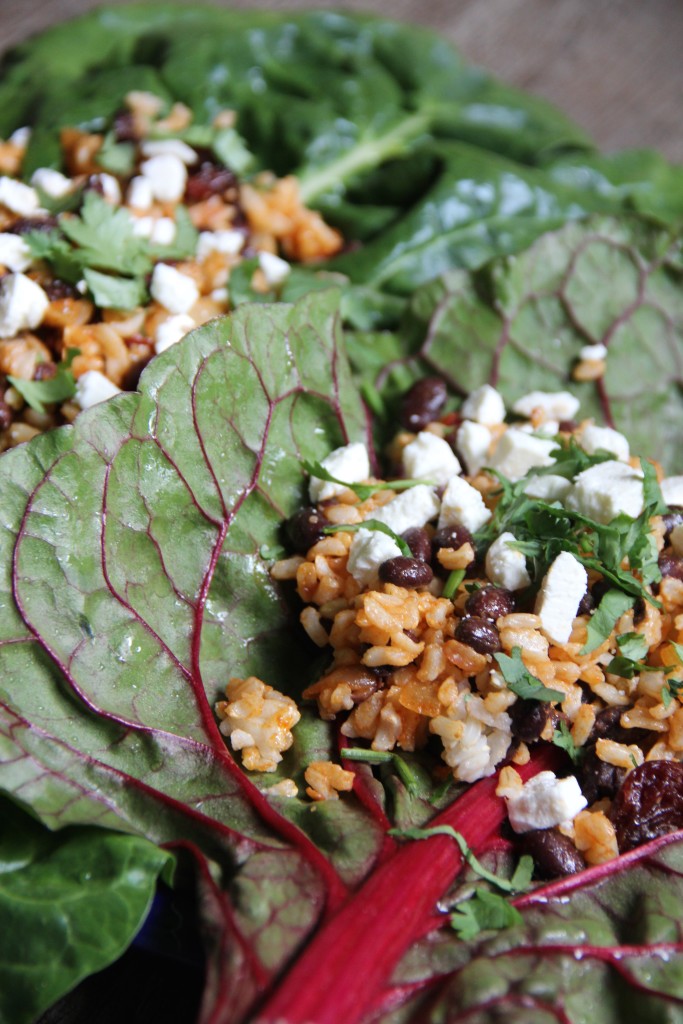 Enjoy!

Black Bean Charritos
Ingredients
1 cup brown rice
1 tbsp olive oil
1 small onion, diced
3 cloves garlic, minced
1 chipotle pepper in adobe sauce, finely chopped
1 tin black beans (or 1¾ cups cooked black beans)
⅓ cup dried tart cherries
juice 1 lime, divided
2 tsp cumin
1 tsp paprika
dash of liquid smoke (optional)
⅓ cup fresh coriander, finely chopped
½ cup crumbled feta
1 avocado
8 large chard leaves
Method
Cook rice according to package instructions
Prepare chard leaves: remove the tough stalk on each chard leaf cutting a "V" shape into the bottom leaf if necessary. Set aside.
Prepare guacamole: remove avocado flesh and mash it together with the juice of half a lime and a pinch of sea salt
Prepare filling: Once the rice has finished cooking, fluff with a fork and set aside. Heat olive oil in a large skillet over medium heat. Add onion, and saute until softened, about five minutes. Next, add the garlic and cook for another minute. Finally, add the chipotle pepper, beans, cherries, cumin, paprika, liquid smoke (if using), and the juice of half a lime. Give everything a good mix, and cook for about five minutes, stirring occasionally, until everything is heated through. Finally, fold in the rice and set aside.
Roll the Charritos: Spread each chard leaf with about t tbsp of guacamole Place about 3-4 tbsp of filling in the center of the chard leaf, and sprinkle with feta and coriander Tuck in the sides of the leaf, and roll upwards to make a little parcel. Continue until all the chard is stuffed (I sometimes have a little filling left over but it makes for great leftovers!)
Serve warm or cold