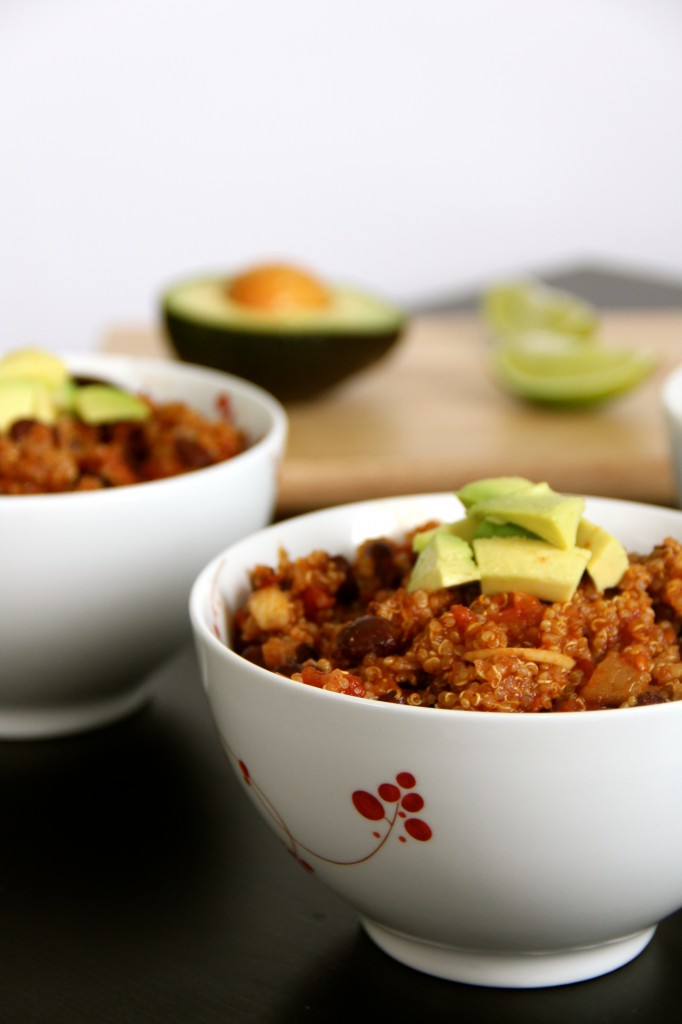 Well the people have spoken… Mexican it is! I am quite pleased you picked this one. Although yesterday was officially the first day of Spring, I think we can allow ourselves one last wintery comfort food meal before diving into some Springtime goodies (asparagus… I'm coming for you…!), and this Black Bean Quinoa Chile is just the ticket.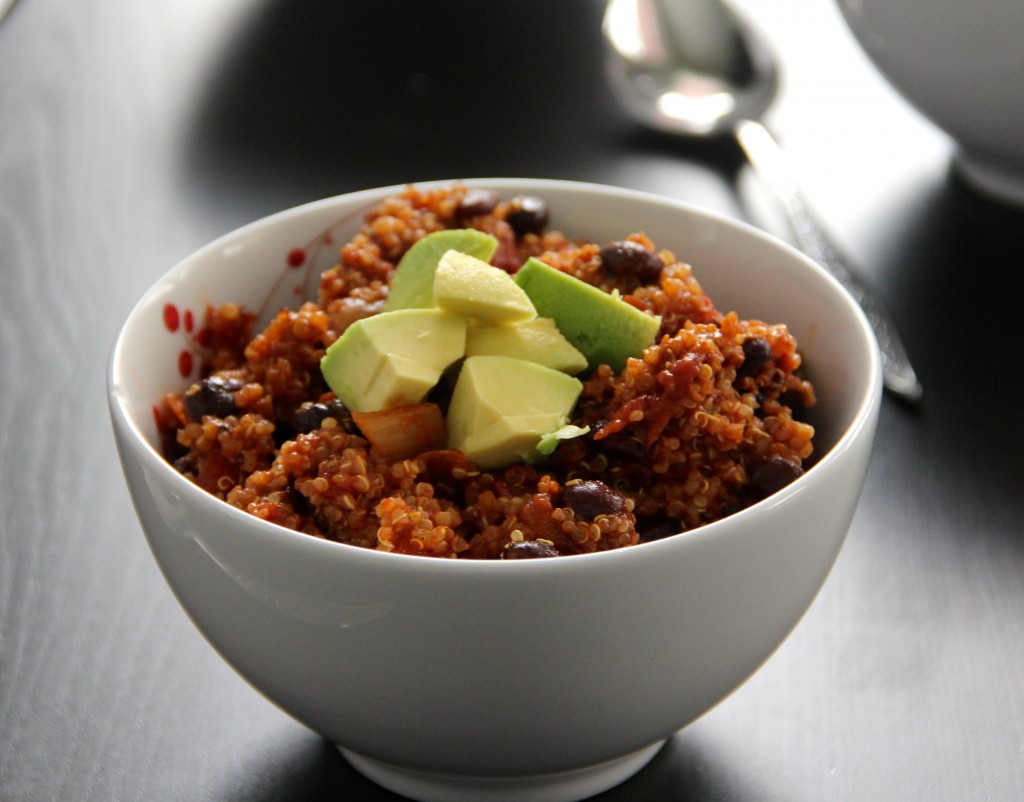 This is fast becoming one of my favourite simple staples, it's a great winter warmer and its also packed to the brim with protein and fibre. I love the texture of the quinoa in it too… yum! So delicious. Although I have been making this for a long time, it took me a while to pin down an exact recipe. For me, chili is one of those dishes where you throw in all the spices and you just know its going to be good. Therefore I encourage you to use the seasonings in the recipe below as more of a guide… experiment and tweak it to your taste!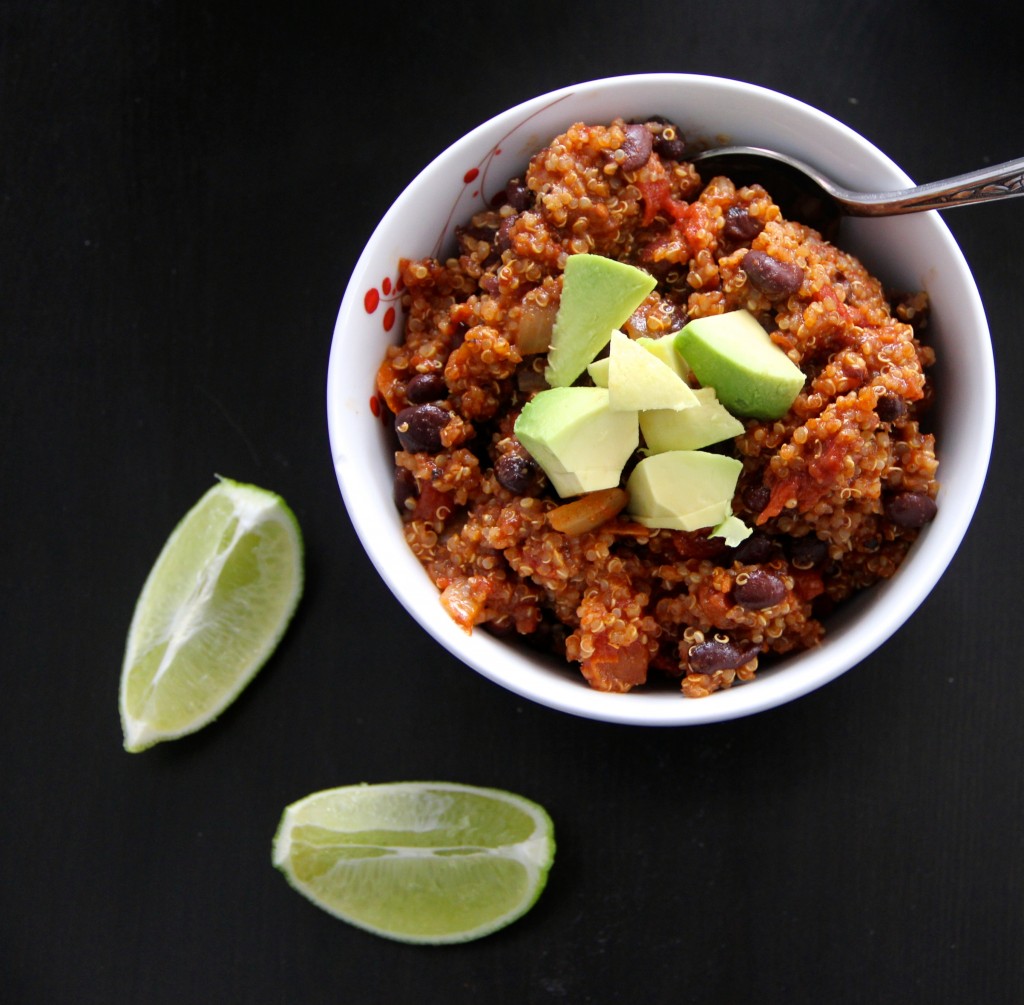 Do you have a secret Chili ingredient?

Black Bean & Quinoa Chili
A tasty chile made with black beans and quinoa. Full of protein, fibre and totally delicious.
Recipe type:
Soup & Stew, Main
Ingredients
1 tbsp olive oil
1 onion, diced
4 garlic cloves, minced
1 tin (14oz) black beans (drained and rinsed)
2 tins (14oz) chopped tomatoes (including all the liquid)
1 cup/175g of quinoa (uncooked)
2½ cups/750ml water
2 tsp chili powder
1 tsp cayenne pepper
3 tsp ground cumin
½ tsp ground coriander
1 tsp unsweetened cocoa powder
pinch of cinnamon
salt and pepper to taste
avocado and fresh coriander (optional, for topping)
Method
Saute the diced onion over medium heat for about 2 minutes
Add minced garlic and cook for another minute, stirring so the garlic doesn't burn
Next add the spices and give everything a good mix
Finally add the beans, tomato, water and quinoa, put a lid on the pan and simmer for 30 minutes, stirring occasionally
Notes
Like all good Chili, this one will get tastier if you leave it for a day, however you may need to add more water as the Quinoa soaks all the liquid up.