This outrageously green apple, pear and ginger smoothie is refreshing and rejuvenating any time of day.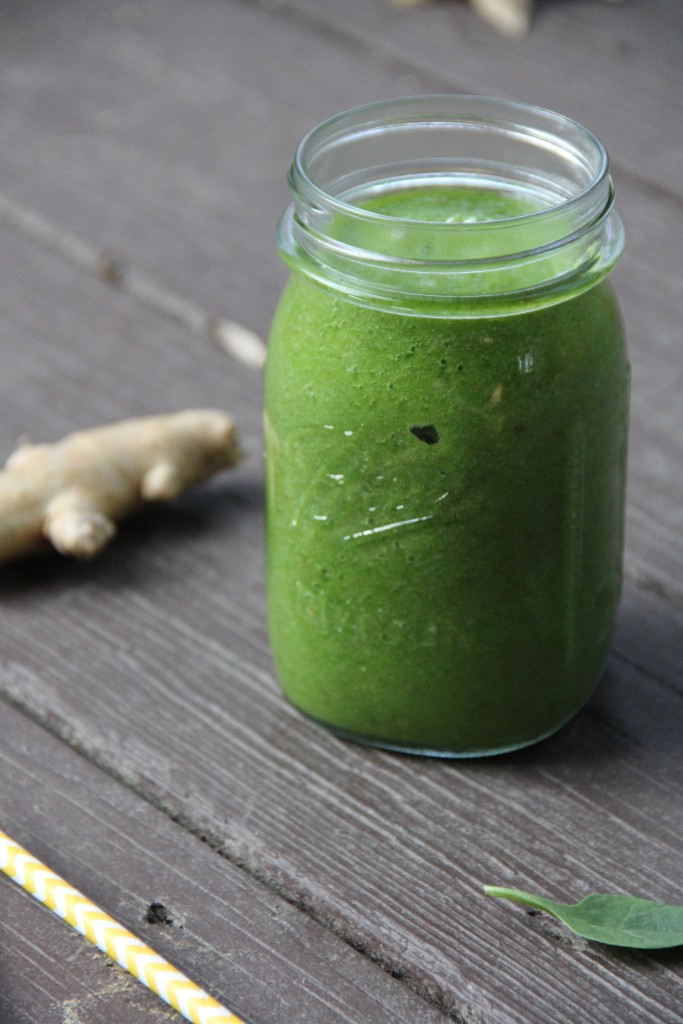 So it would seem that pear and ginger are the flavour of the month. Or flavour of the month for me, at least. This time I have whizzed the tasty duo into a smoothie, and apple has joined the party, oh and spinach has tagged along too.
I have been guzzling this outrageously green concoction like nobodies business, it's so yummy and refreshing! Last Saturday I ran in my first race post-baby (and survived, no less!). By the afternoon I was hungry and depleted, a quick raid of the fridge yielded these beautiful ripe autumn fruits, and a neglected nub of ginger. A minute later, I was a new woman. This is a wonderfully replenishing and rejuvenating smoothie. I love it in the morning to wake me up, or in the afternoon to give me a little boost.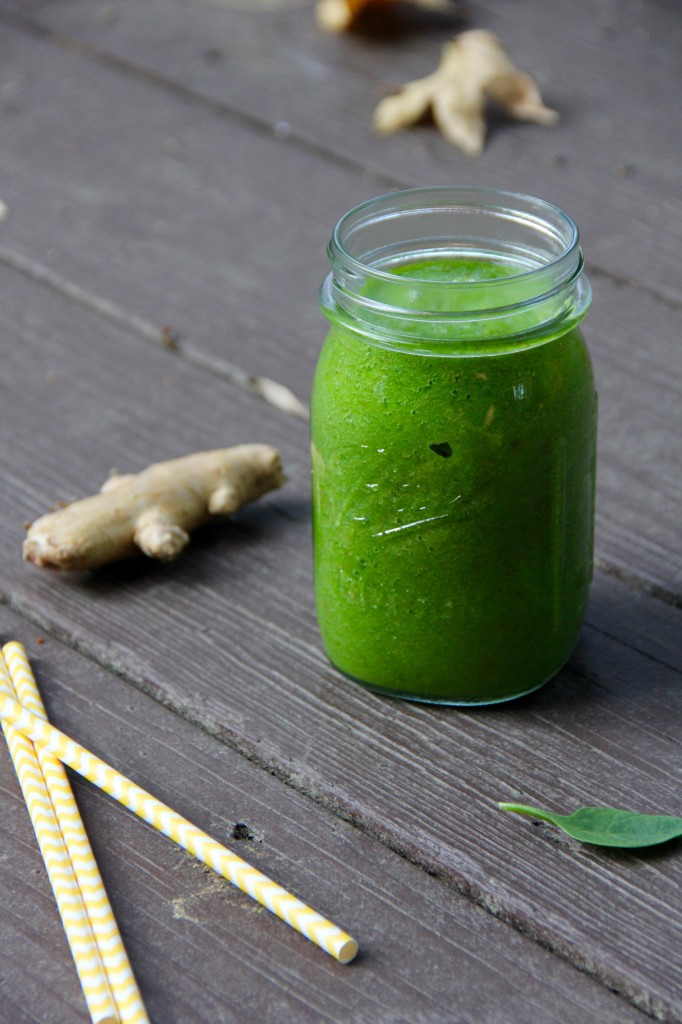 Enjoy!

Apple, Pear & Ginger Smoothie
Ingredients
1 medium apple (I prefer a sweeter variety like gala), chopped into chunks
1 medium pear, chopped into chunks
2 large handfuls of baby spinach
1 tsp freshly grated ginger
a squeeze of fresh lemon juice (optional)
1 cup water or coconut water
Method
Put all the ingredients into a blender, and blend! I recommend a high powered blender for this one :)