This healthier whole wheat pear & ginger clafoutis is a perfect easy autumn dessert!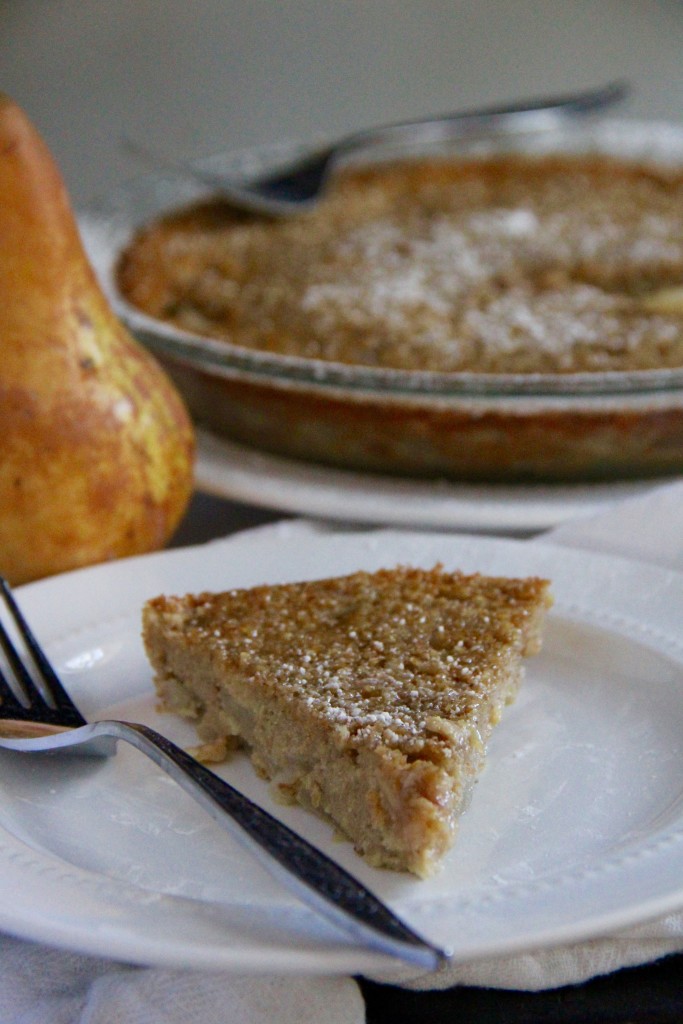 There are two reasons I like to bake clafoutis-
It makes me feel fancy, even if I haven't brushed my hair and have unidentifiable baby-stains on my t-shirt.
It sounds impressive and exotic, but you can throw it together in a cinch. (rejoice!)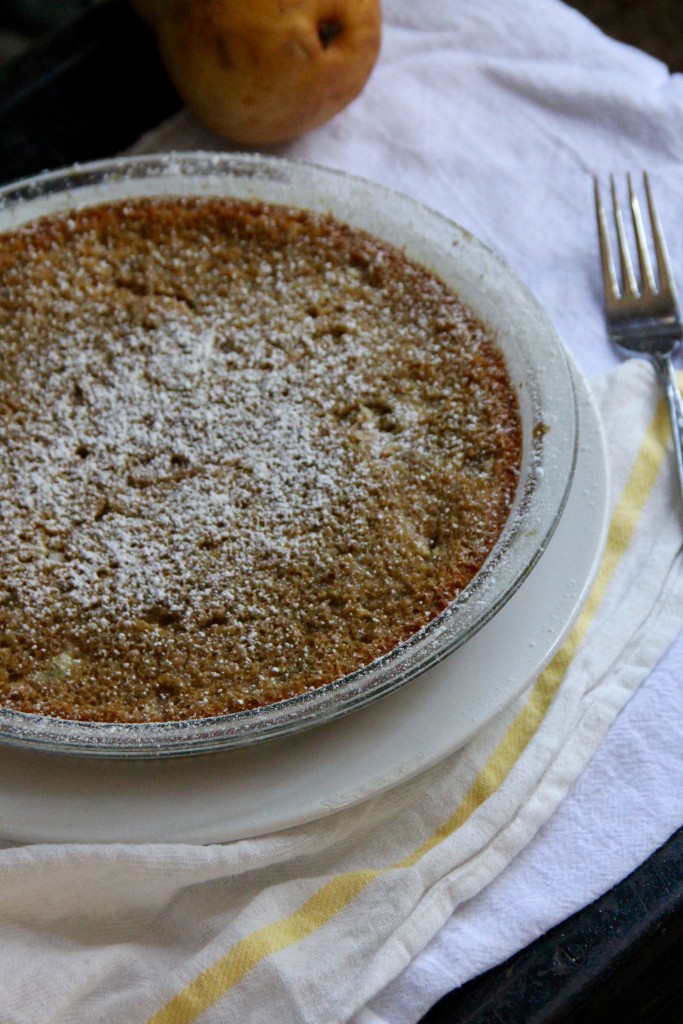 What is clafoutis exactly? Well, its a french dessert traditionally made by lining a buttered dish with fruit, and pouring a batter over the top before baking. The result is a heavenly,  dense flan-like dish. In this version I have tried to keep things a little healthier for you. I use 100 % whole wheat flour, and it is far lower in refined sugar than your typical clafoutis. The pears are sweetened with just a couple of tablespoons of sugar, and the batter is sweetened with maple syrup (or honey, if you prefer).
Are you sold yet?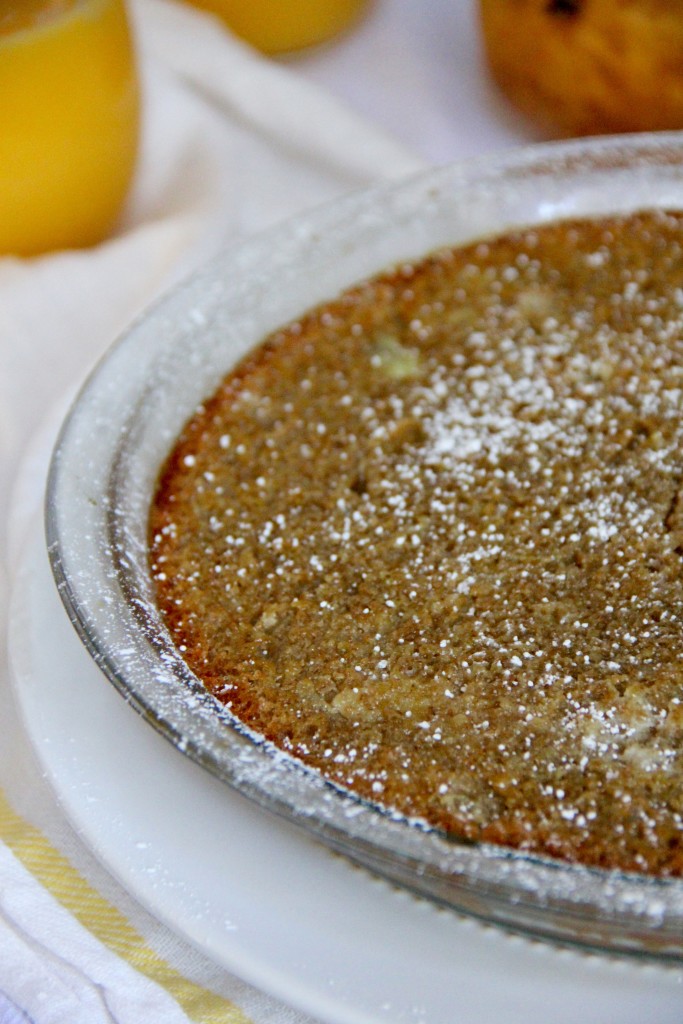 Good, enjoy!

Pear & Ginger Clafoutis
Ingredients
2 large ripe pears, peeled, cored and thinly sliced
2 tbsp brown sugar
1 tsp freshly grated ginger (from a small 1 inch chunk)
¾ cup whole wheat pastry flour (regular whole wheat flour will work, but your final dish will be more dense)
pinch salt
4 tbsp butter, melted and cooled
⅓ cup maple syrup (or honey)
3 large eggs
½ tsp vanilla
⅓ cup whole milk
Method
Preheat oven to 350F/180C
Grease a 9 inch pie dish liberally
Arrange the thinly sliced pears in the bottom of the dish in a single layer, and sprinkle the brown sugar and ginger over the top as evenly as possible. Set aside
In a medium sized bowl, whisk together the flour and salt.
In a large measuring jug, whisk together the cooled butter, maple syrup, eggs and vanilla. Pour the wet ingredients into the flour mixture, and whisk to combine. Add the milk, and whisk until smooth.
Pour the batter over the pears, and place the dish in the oven. Bake of about 35 minutes until the batter is set and golden. It may puff up a little, but it will settle down after a few minutes of being out of the oven.
Eat hot with ice cream, cream, extra maple syrup, or even cold. The leftovers heat well in a microwave.
Notes
Make it healthier- feel free to omit the brown sugar if you want to make this completely refined sugar free.
Make it seasonal- pear and ginger if perfect for autumn, but this recipe is very adaptable. Try it with apples and cinnamon, blueberry and lemon zest in the summer, or keep it traditional with cherries! If you experiment, let me know what you find.
Make it breakfast- I think clafoutis makes for a stellar "treat" breakfast. You can make it ahead, and it keeps well in the fridge for at least 4 days.