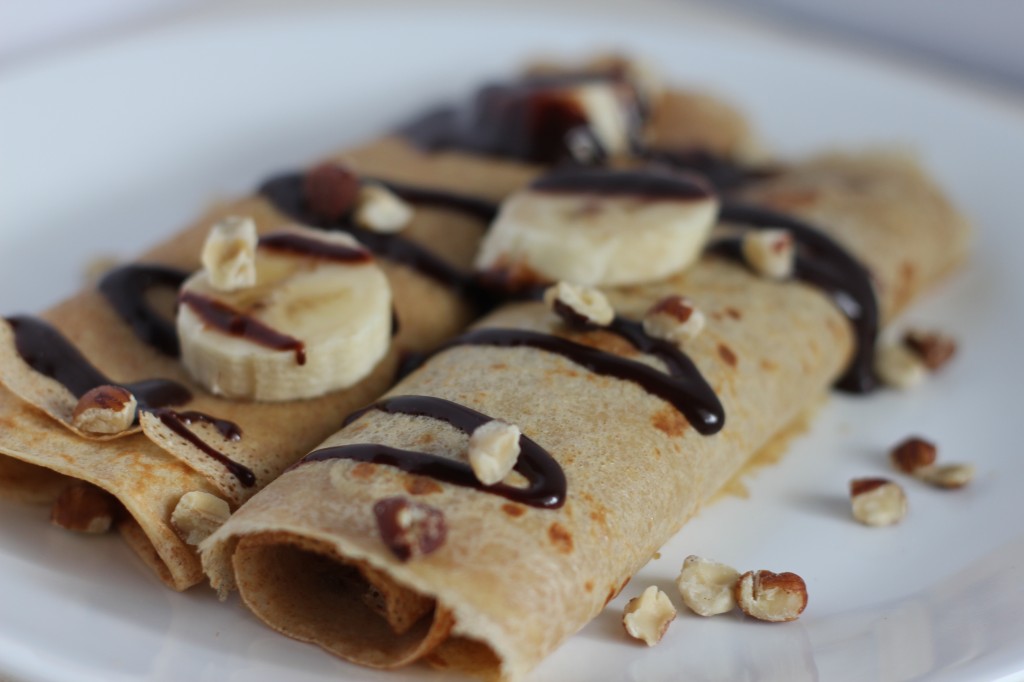 At the tender young age of 18, my ever-trusting parents permitted me to leave home, and teach English in Vietnam before starting university the next year. It was a wonderful, life changing experience that I will never forget.
I learned a lot that year, cultural awareness, independence, how to drink beer. I expanded my culinary horizons, and developed a taste for tofu, banh mi, xoi xeo, pho, and green tea. l also made a culinary discovery that was considerably less authentic to traditional Vietnamese cuisine: banana pancakes. You can find them all over the French Quarter of Hanoi in the little backpacker restaurants, and I feasted on them frequently.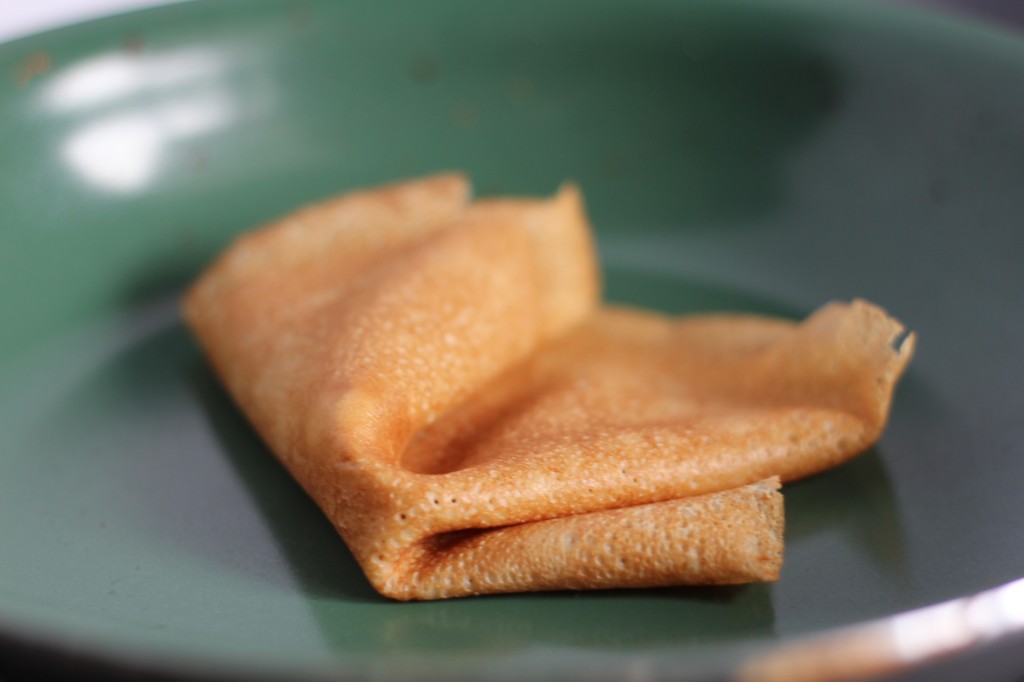 I continue to make them at home almost a decade on. The version posted here comes with a spectacularly indulgent nutella style drizzle, although I used this hazelnut spread instead of traditional nutella as the ingredients are cleaner. If you have the time and/or inclination you could also make your own (see notes below for recipe links).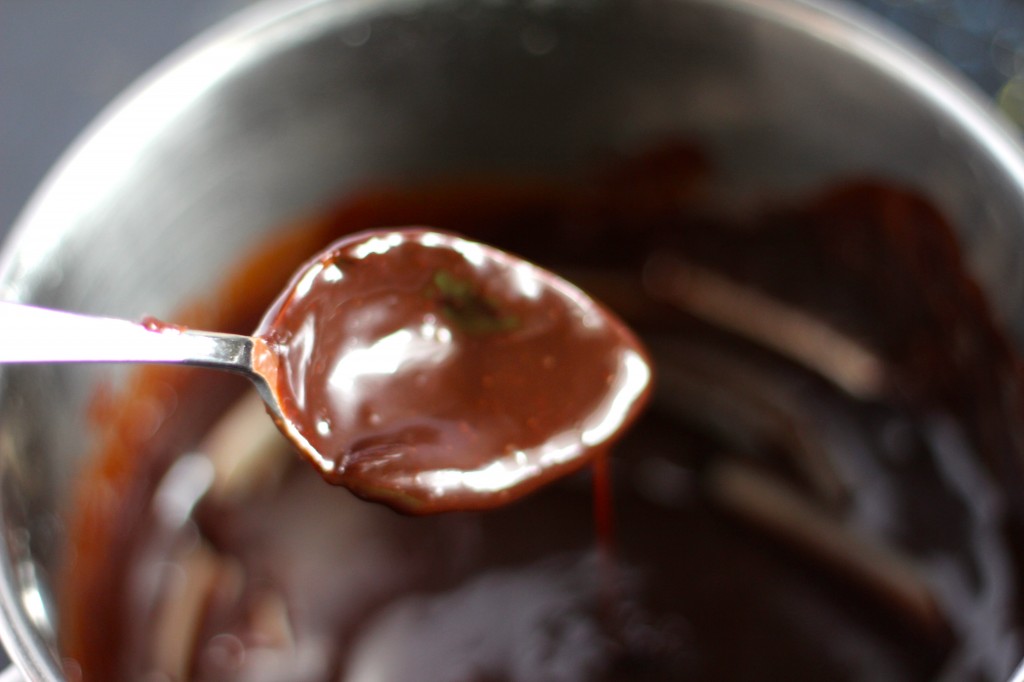 The Wholewheat Crepe recipe is borrowed from 100 Days of Real Food. It is by far the best whole crepe recipe I have found on my extensive search of crepey perfection. If bananas and chocolate aren't your thing, I encourage you to still make the crepes but serve them with berries or maple syrup instead. Then again, who doesn't like that magical combination of bananas and chocolate?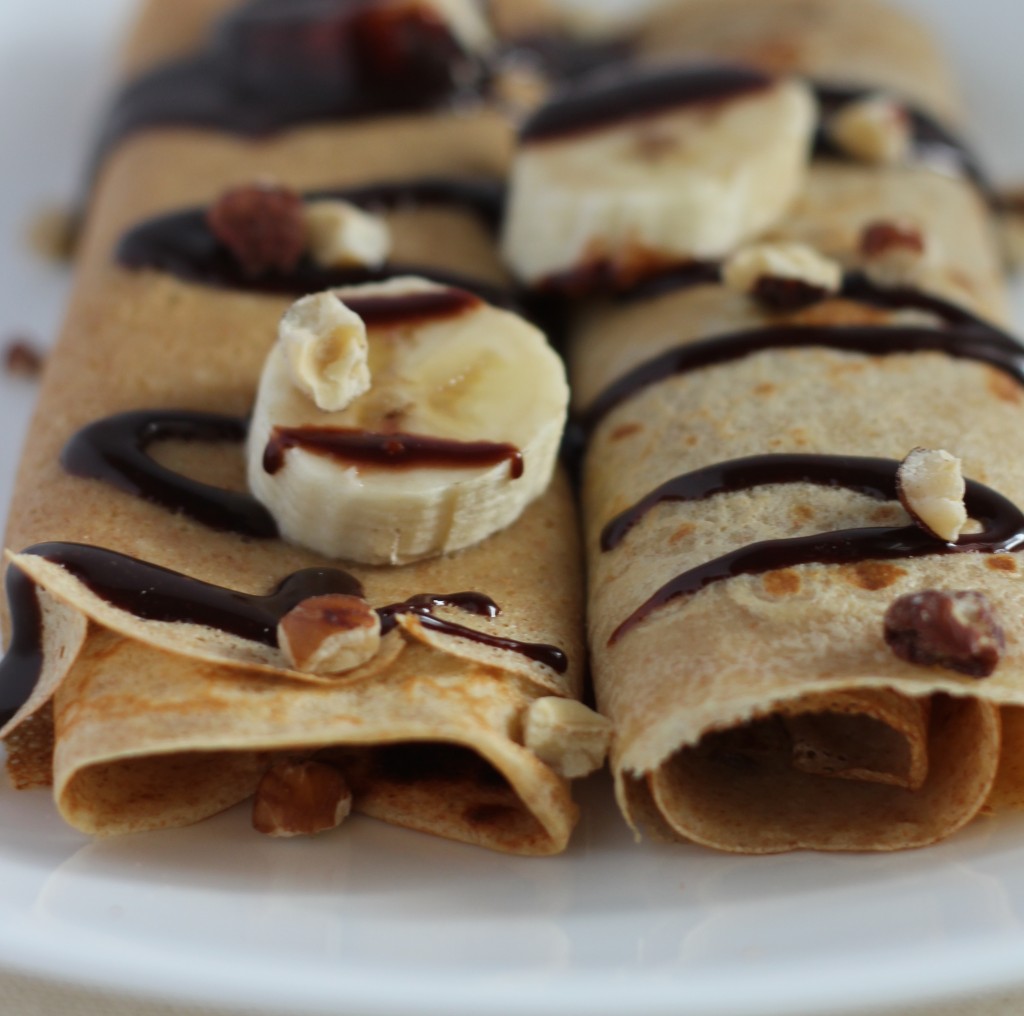 Wholewheat Banana Crepes with Chocolate Hazelnut Drizzle
Wholewheat crepes stuffed with bananas and topped with chocolate hazelnut drizzle. Wholesome enough to enjoy for breakfast and naughty enough for dessert.
Serves:
4-5 people (makes about 10 crepes)
Ingredients
Crepes:
3 eggs
1 cup wholewheat Flour
1 cup milk
¾ cup water
1 tbsp honey
1 tsp vanilla
pinch of salt
1 tbsp butter, melted
Filling:
3-4 Bananas cut into thin rounds
Topping:
¾ chocolate hazelnut spread*
1-2 tbsp milk
¼ cup chopped hazelnuts (optional)
Method
Put all the crepe ingredients into blender and blend until thoroughly mixed, allow to stand for 15 minutes while you prepare filling and topping (and your morning tea or coffee perhaps!)
Heat a little sliver of butter on a 10 inch nonstick frying pan
Pour in just enough batter to thinly cover the bottom of the pan
Cook over medium heat for just a minute or two until golden, and then carefully flip over and cook until golden on the other side
To prepare the drizzle, simply melt the chocolate hazelnut spread over a low heat in a small saucepan, thin to desired consistency with 1-2 tbsp of milk
When the crepes and drizzle are ready, its time to assemble the crepes!
Place 5-6 banana rounds in the center third of the crepe, fold over the left third, and then the right, repeat until all crepes are stuffed
Drizzle chocolate over the top and follow with a sprinkle of hazelnuts
Enjoy!
Notes
Crepe recipe borrowed from here.
I used this organic chocolate hazelnut spread, rather than nutella (which contains some not so clean ingredients), you can also make your own. I found some yummy looking clean recipes here, here, here AND here!
PS. Writing this post got me reminiscing about my adventures in South East Asia. Here is a fave snap of myself, trekking through Taman Negara Malaysia.