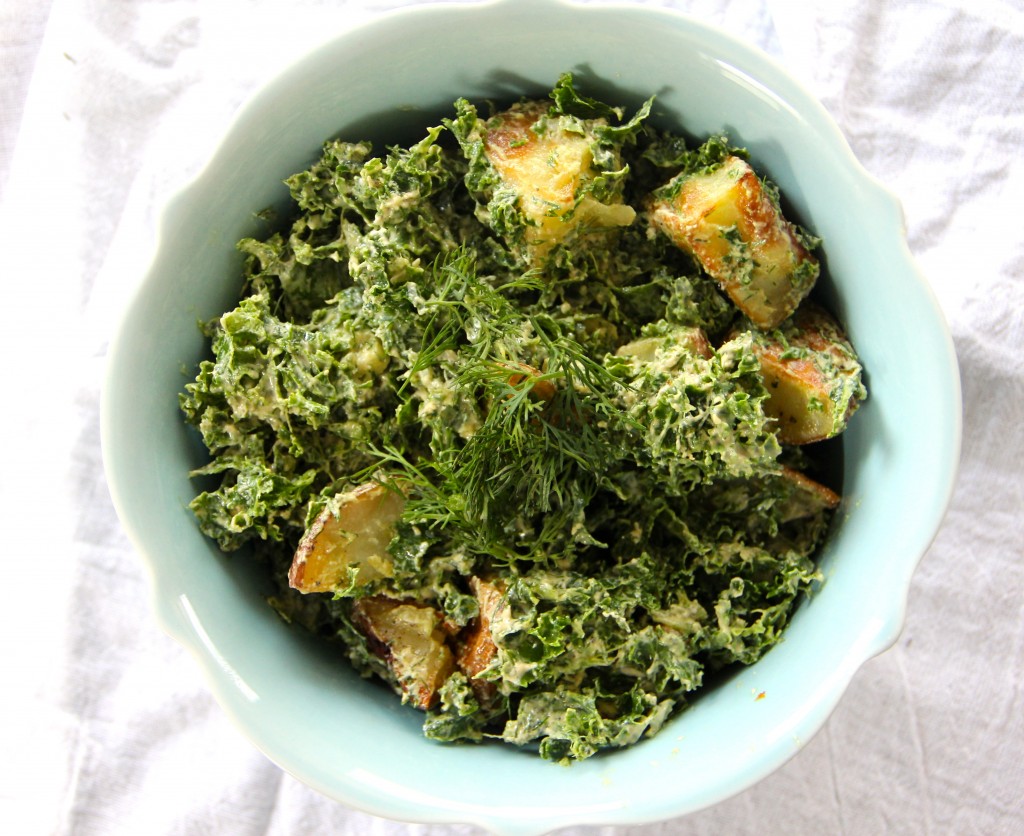 Hello! How was your weekend? Mine was wonderful, but busy! I'm looking forward to putting my feet up tonight with a glass of wine, and catching up on House of Cards. Do you watch it? I am obsessed. Also on the menu this evening is this beautiful Warm Potato and Kale Salad, with a delicious creamy tahini dill dressing.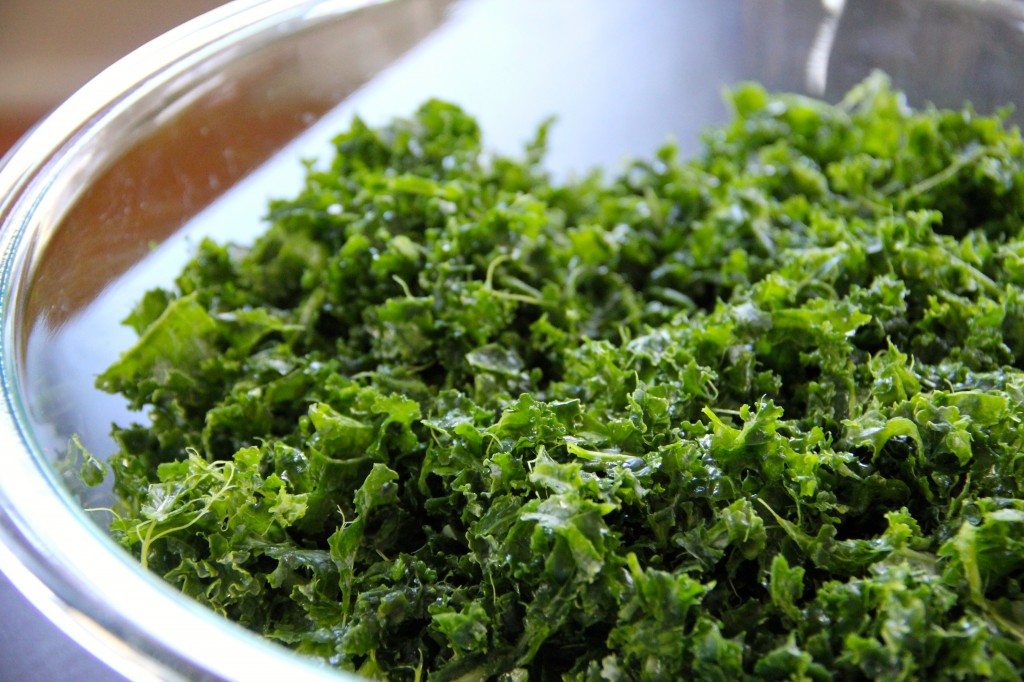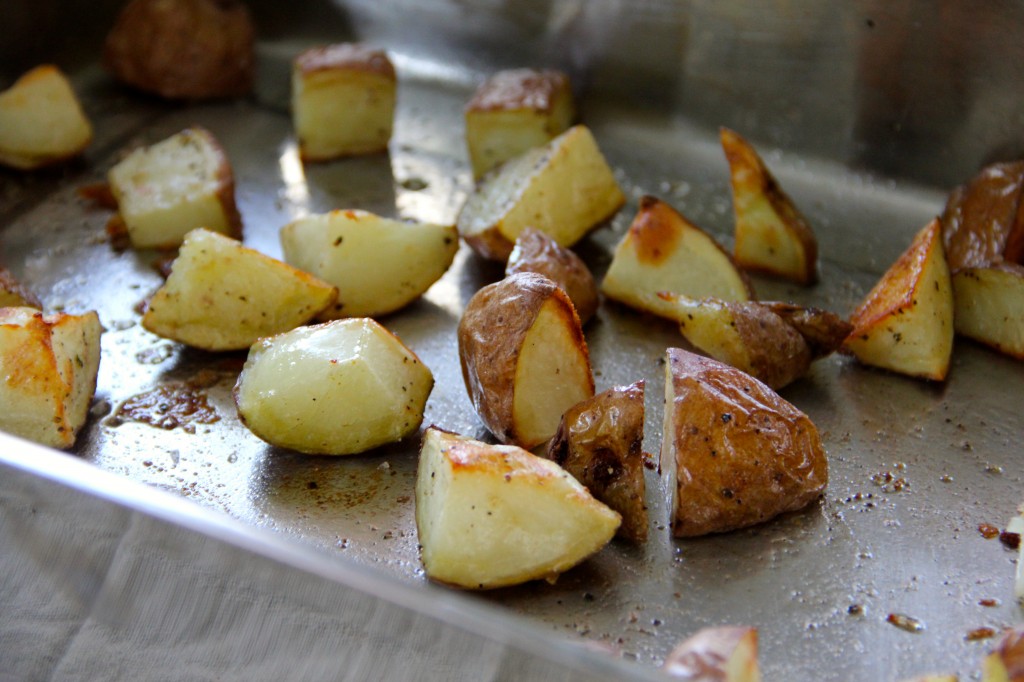 When I think of a potato salad, I am usually reminded of the gloppy mayo-sodden kind (I think I may have mentioned something similar before!), this is not that. This is fresh, light, and full of good-for-you stuff.
The earthy kale and roasted red skin potatoes are reminiscent of the Winter we are leaving behind, and the zing of the tahini dill dressing hints at the Spring that is just around the corner… I can feel it.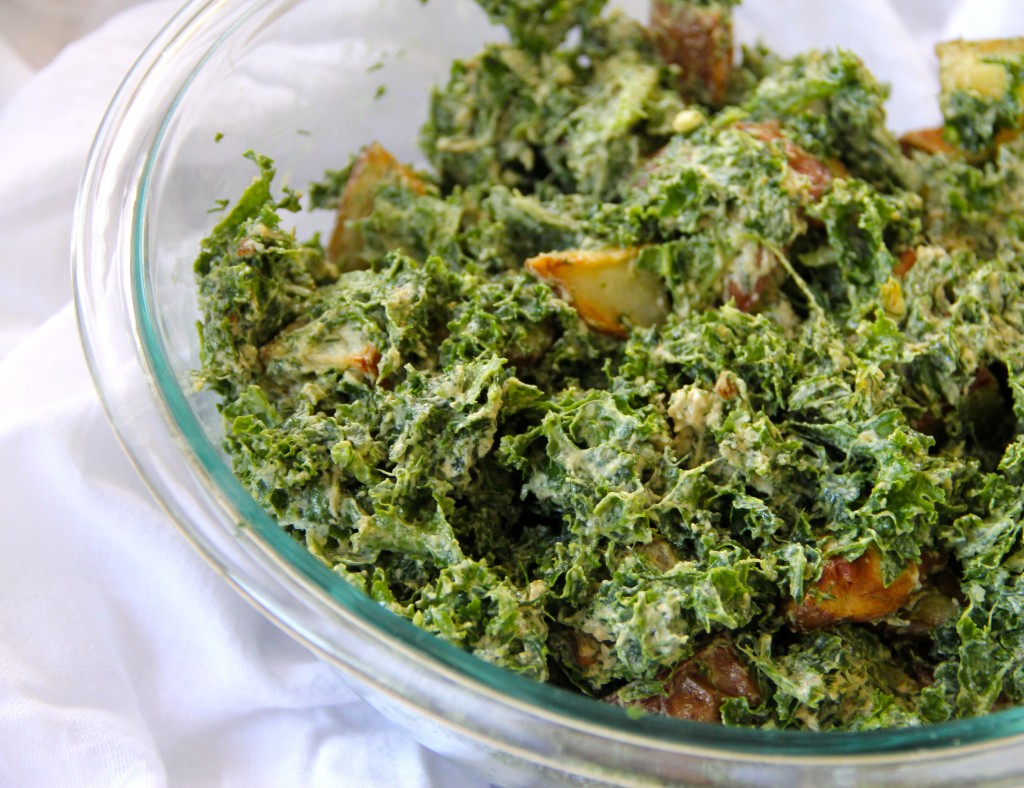 I hope you love this… let me know!

Warm Potato & Kale Salad with Tahini-Dill Dressing
A warm salad of potatoes and kale with a zesty, creamy tahini-dill dressing.
Ingredients
4 medium red skin potatoes
2 tbsp olive oil
1 bunch of kale
salt & pepper to season
1 cup (240ml) tahini
½ cup (120ml) water
1 bunch of dill (about 1½ cups), chopped
2 tbsp olive oil
2 tbsp apple cider vinegar
juice of 1 lemon
1 garlic clove
Method
Preheat oven to 400F/200C
Chop the potatoes into 1 inch chunks, toss with olive oil, salt and pepper, and roast for about 30 mins, turning occasionally
Whole the potato is cooking, prepare the kale by de-ribbing and chopping finely (I put mine through the processor for ease, but you can achieve the same results with a good, sharp knife)
When the potatoes are cooked, remove from the oven and throw the kale right into the roasting tray, give everything a good mix and set aside
Now quickly prepare the dressing by adding putting the tahini, water, dill, olive oil, apple cider vinegar, lemon and garlic into the processor and blend until smooth.
Pour the dressing over the potatoes and kale, and mix thoroughly
Serve immediately!
Notes:
The dressing was inspired by this recipe from OhSheGlows
Although this is a 'warm' potato salad, it is great cold too! If you have it the day after making, you may want to spruce the dressing up with a splash of water or vinegar, otherwise the tahini may become a bit too sticky!