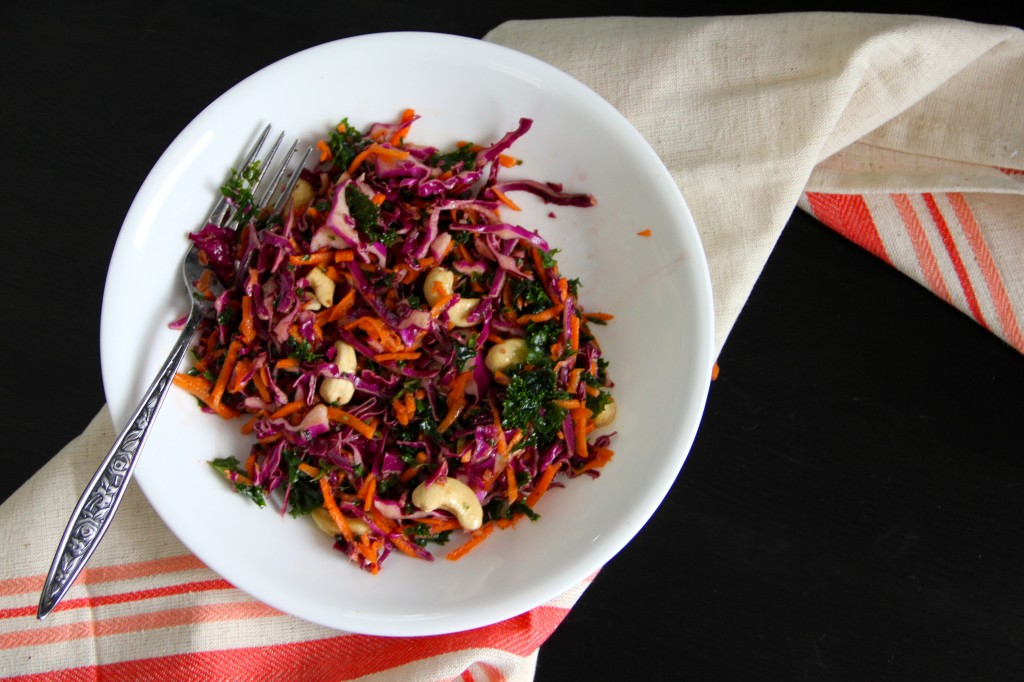 Well I finally got around to posting a salad recipe! I think you will fall in love with this one. Beautiful purple, orange and green strands, crunchy cashews, and a sweet gingery dressing to top it all off! This salad makes me happy.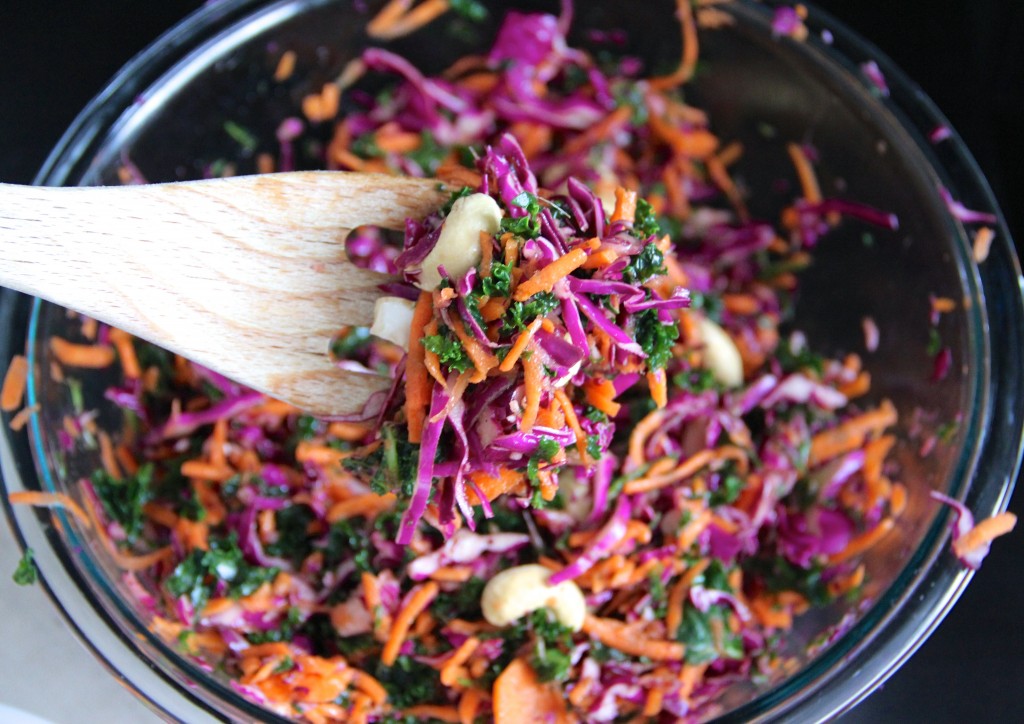 I am fairly new to the world of slaw. For years I associated slaw with the shop bought coleslaw that seems to wheedle its way in to every family gathering or summer barbecue. You know the kind, unloved carrots and cabbage, limp under the weight of gloopy mayonnaise. It wasn't until adulthood that I realised that slaw could be crisp, light and flavorful.
I recommend a food processor for this one. It can be done by hand, but it will take a lot longer (sorry!), I promise it will be worth it though. As a side note, if you do not currently own a food processor, it is a great tool to consider for your next splashy kitchen purchase. I bought a pretty inexpensive one because I wasn't sure how often I would use it, I use it all the the time.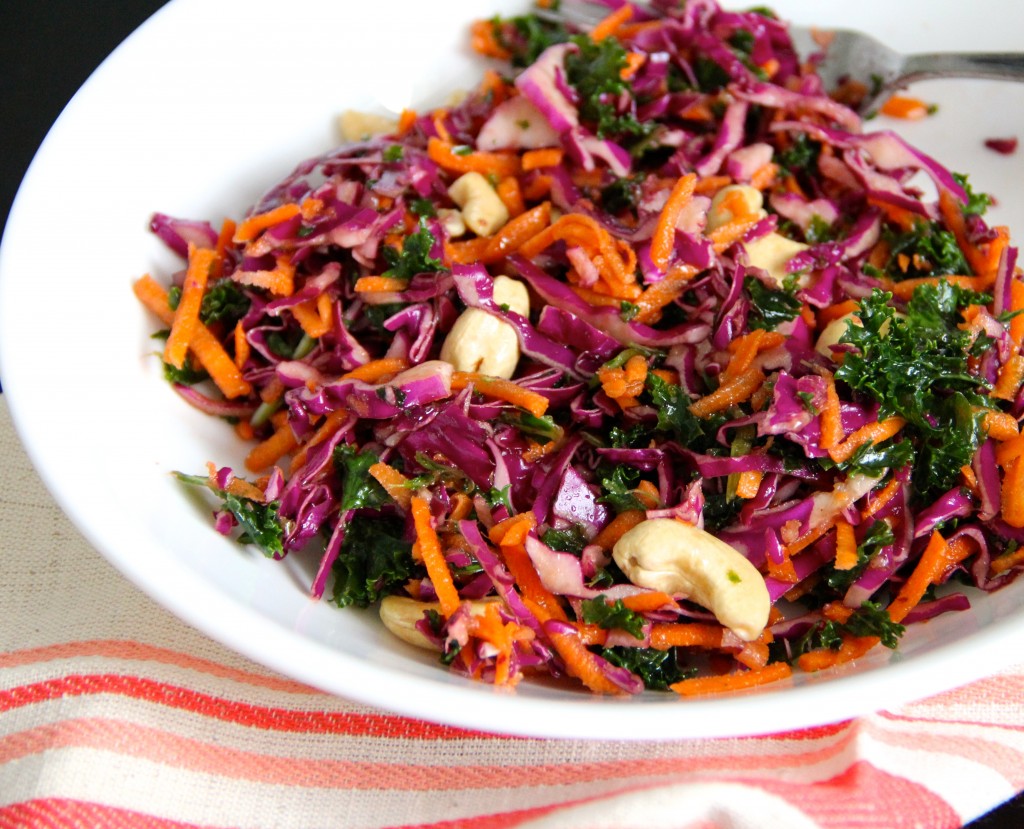 I hope you enjoy this little injection of freshness!
Rainbow Slaw with Sweet Ginger Lime Dressing and Cashews
A fresh, crunchy slaw made with winter-friendly vegetables, tossed in a sweet ginger and lime dressing and topped with cashews.
Ingredients
½ small head of red cabbage
½ bunch of kale
3 large carrots, peeled
1 cup (155g/5oz) raw, unsalted cashews
1-2 inch piece ginger, peeled
juice of 1 lime
2 tbsp of agave or honey
1 tsp toasted sesame oil
1 tbsp rice vinegar
2 tbsp any flavourless oil
pinch of cayenne pepper
Method
If you are luck enough to own a food processor, shred the cabbage and kale, and then grate in the carrot.
If you are doing this by hand, use a good sharp knife to cut the cabbage and kale into thin strips, then grate the carrot with a grater.
Assemble prepared vegetables in a bowl with the cashew nuts, and set aside.
Now make the dressing- grate the ginger, and whisk in the lime, agave or honey, oils, vinegar and cayenne pepper until fully combined
Pour the dressing over the salad, and toss until everything is nicely mixed.
Notes:
The dressing is adapted from this recipe from The First Mess blog (it is gorgeous, check it out).