This vegan sweet potato leek butterbean curry full of flavor, incredibly easy to make, and will keep you warm all winter long.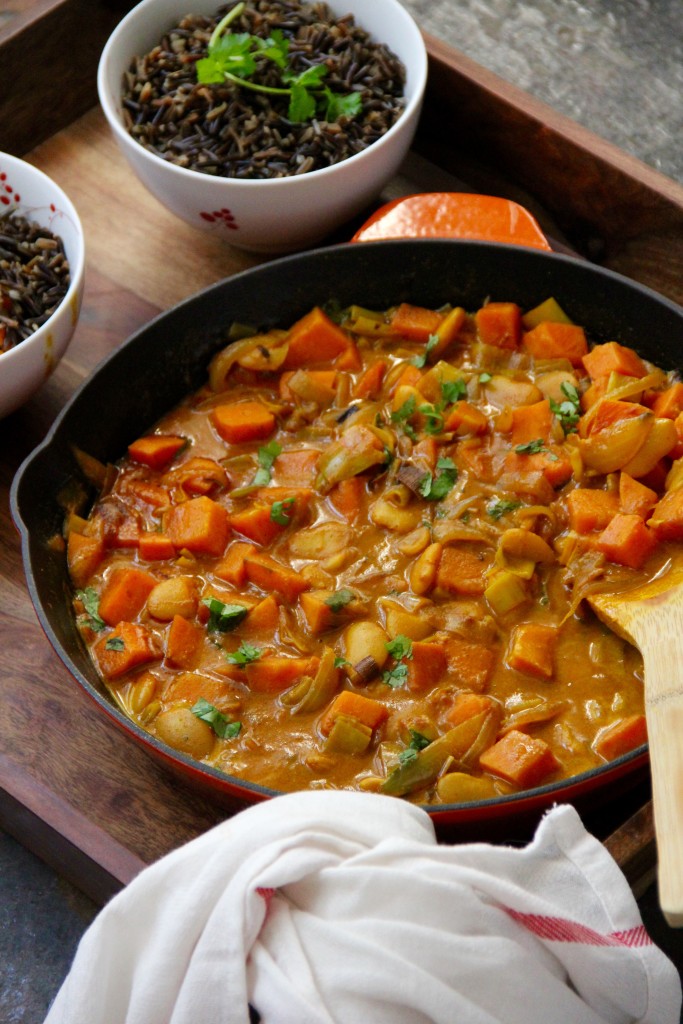 Greetings from the chilly climes of West Michigan! We are back in our old stomping grounds to celebrate the wedding of my sister-in-law- and brother-in-law-to-be, and I've managed to snag some time to share this gorgeous sweet potato leek butter bean curry with you all.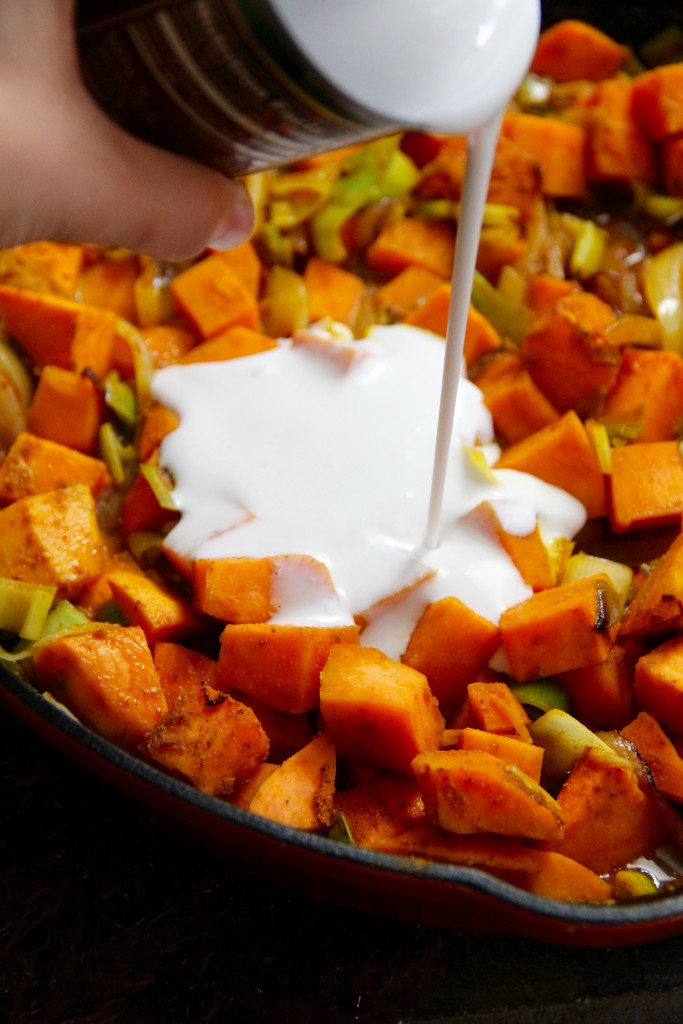 One of my most popular recipes to date has been my roasted sweet potatoes and leeks in coconut curry sauce. It's still a favourite of mine, but I thought it should get a little makeover to elevate it from side dish to main meal.
This upgraded recipe is beefed up with some glorious, meaty butter beans, and has some extra oomph from layering in some more spices. The resulting dish is a creamy, aromatic curry to keep you cosy all winter long.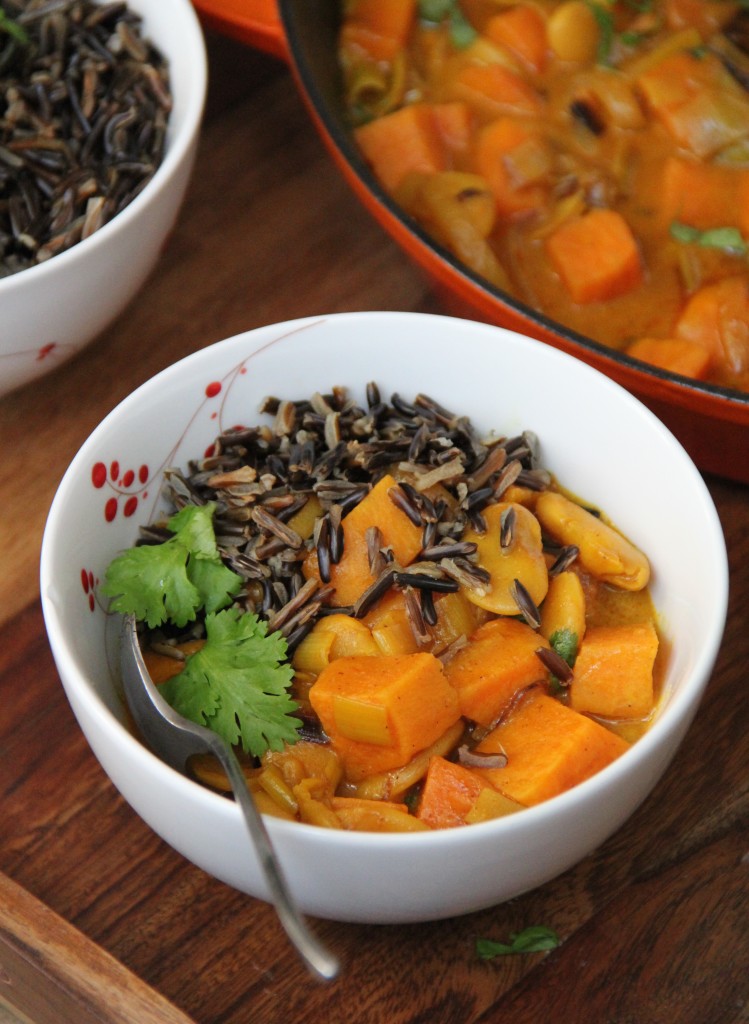 Enjoy!

Sweet Potato Leek Butter Bean Curry
Ingredients
1 tbsp coconut oil (or olive oil)
1 medium onion, thinly sliced
2 leeks, trimmed and thinly sliced
3 garlic cloves, minced
1 thumb sized piece of ginger, minced
2 tsp curry powder
2 tsp turmeric
2 tsp cumin
chilli powder to taste (we have been omitting this to make it baby friendly!)
2 medium sweet potatoes, peeled and cut into small chunks
400ml low sodium vegetable stock
1 tin of coconut cream
1 tin of butter beans (400g)
1tbsp honey or agave
juice of 1 small lemon (sub for lime if you wish)
small handful of fresh coriander to garnish
Rice, quinoa, naan, or whatever you fancy to serve alongside (or eat on its own!)
Method
In a large lidded skillet, heat oil over a medium heat. Add onion, and sauté for about 3 minutes until beginning to soften. Add the leeks, garlic and ginger, and cook for a few minutes more until soft and aromatic.
Stir in the curry powder, turmeric, cumin, and chili powder, and give everything a good toss around the pan.
Add the sweet potatoes, stock, coconut cream,butter beans, honey and lemon juice. Stir to combine, and pop the lid on the pan. Bring to a steady simmer, and cook for 15-20 minutes, stirring occasionally, until the sweet potatoes are meltingly soft.
Sprinkle coriander over the top of your curry, and serve with whatever grain you fancy.
Notes
Adapted from my roasted sweet potato and leek in coconut curry sauce recipe.
Chickpeas make a great substitute for butter beans if you can't find them.