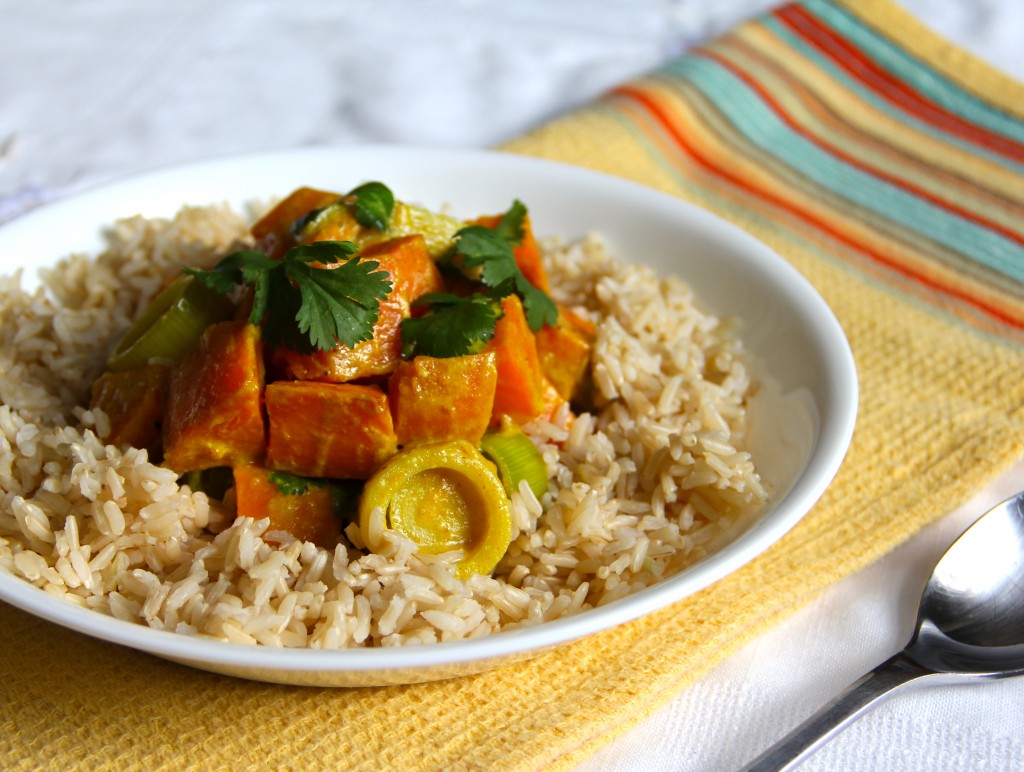 Happy Monday! How was your weekend? Mine was busy! On Friday, which was of course Valentine's Day, I was involved in a top secret marriage proposal mission. Saturday was spent celebrating the birthday of my friend Lori, we ate too much at the Hibachi Grill and then went dancing. Then on Sunday, my dear friend Emma cooked me a vegan feast! Walnut burgers with slaw, and a vegan cheesecake made with avocados- so divine.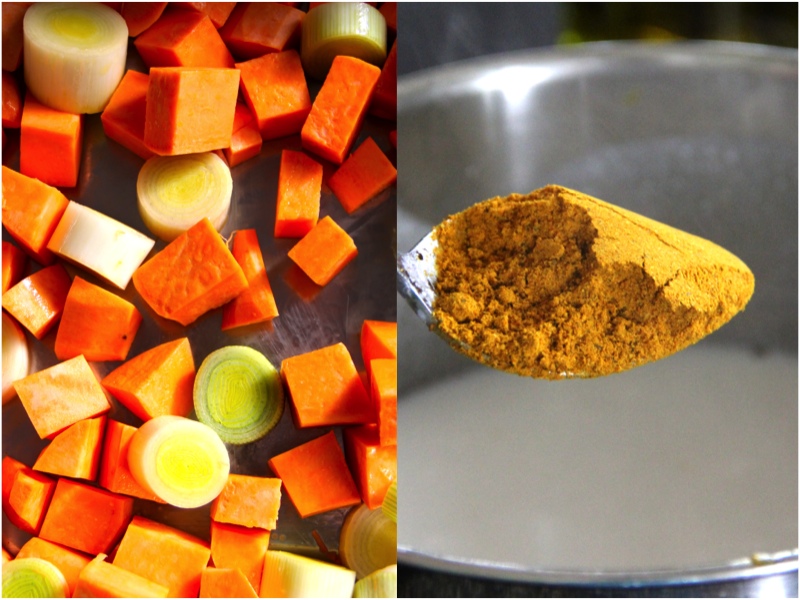 This post was actually supposed to be a spiced mango cake, but I couldn't find mangos at the shop yesterday. So instead, I am sharing a really low key vegetable dish. It makes a good side dish, but usually I eat it with rice to make a complete meal.  I love it because the prep is so simple, but the final result is brimming with flavour! Peel, chop and then roast the veg, while the veg roasts, the coconut and curry sauce just simmers away in a saucepan. Easy, straightforward, and perfect for a Monday!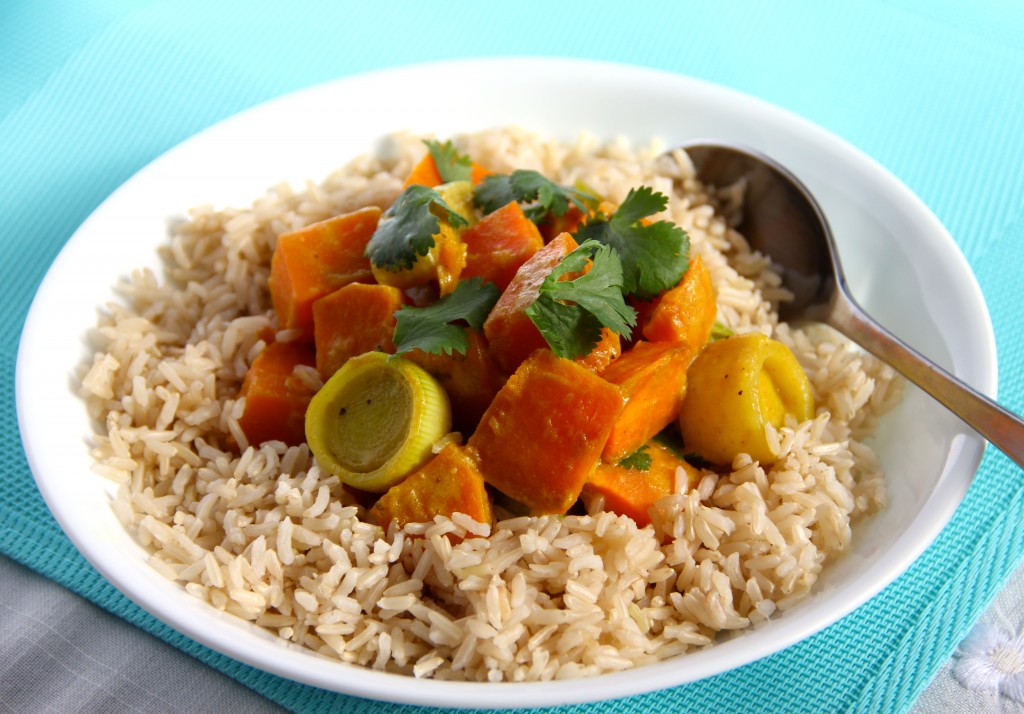 Roasted Sweet Potatoes & Leeks in a Curry Coconut Sauce
Roasted sweet potatoes and leeks in an aromatic coconut curry sauce.
Recipe type:
Side Dish, Main
Ingredients
4 medium leeks
2 sweet potatoes
1 tbsp olive oil
1 tin of full fat coconut milk (13.5oz/400ml)
2 garlic cloves
1 tbsp good quality hot curry powder
Fresh coriander for garnish (optional)
Method
Preheat oven to 400F/200C
Trim and rinse the leeks, cut into 1 inch rounds
Peel sweet potatoes, and cut into 1 inch small chunks
Toss with olive oil, and roast in the oven until tender and starting to brown, about 25 minutes
While the veg is roasting, pour the coconut milk into a saucepan, and gently heat to a simmer
Grate in the garlic and curry powder, reduce the heat and let it quietly bubble until the veg is done
Remove the sweet potatoes and leeks from the oven, and spoon into the coconut mixture
Serve immediately!