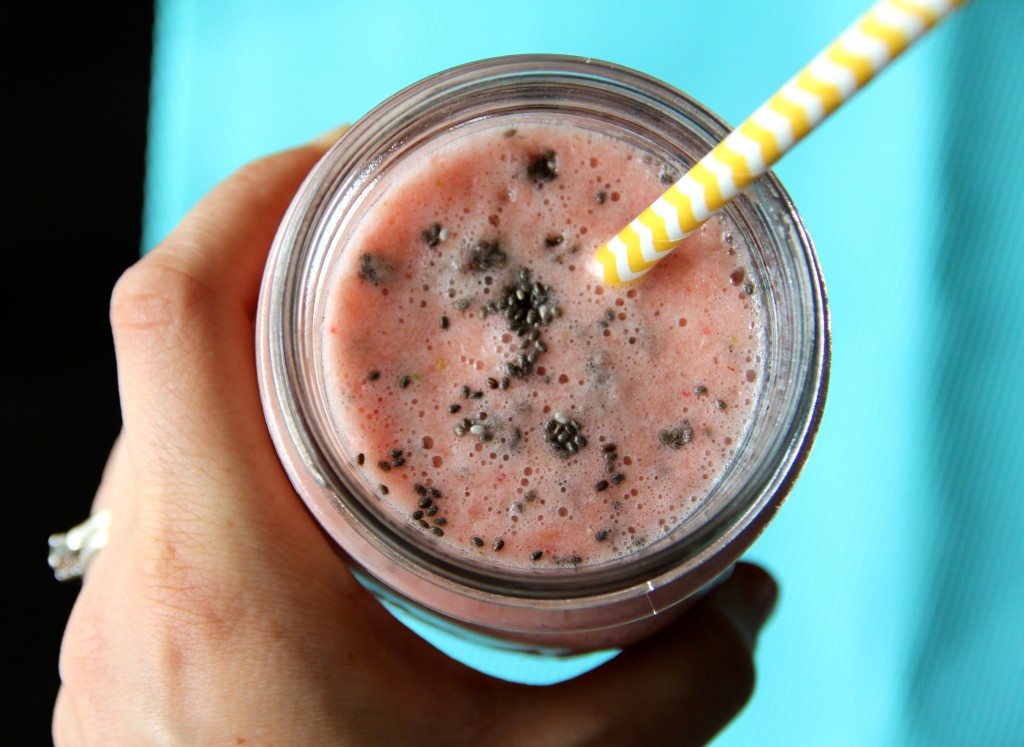 Are you ready for one last hurrah? One last Summer recipe before we turn our attention  to pumpkins and root vegetables?!
Here you go! This is a yummy, light smoothie made from strawberries, watermelon, coconut water and chia seeds. It is so refreshing and full of good stuff that I found myself making it every other day in the past few months.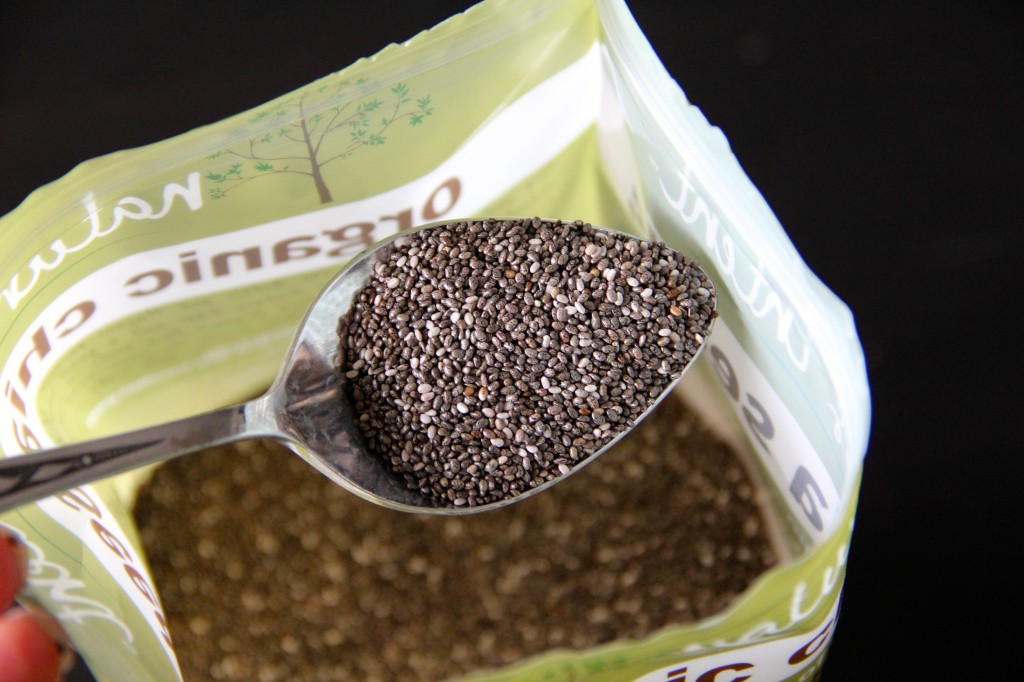 I know, I know, I should have told you about it ages ago. But better late than never, yeah? Enjoy lovelies!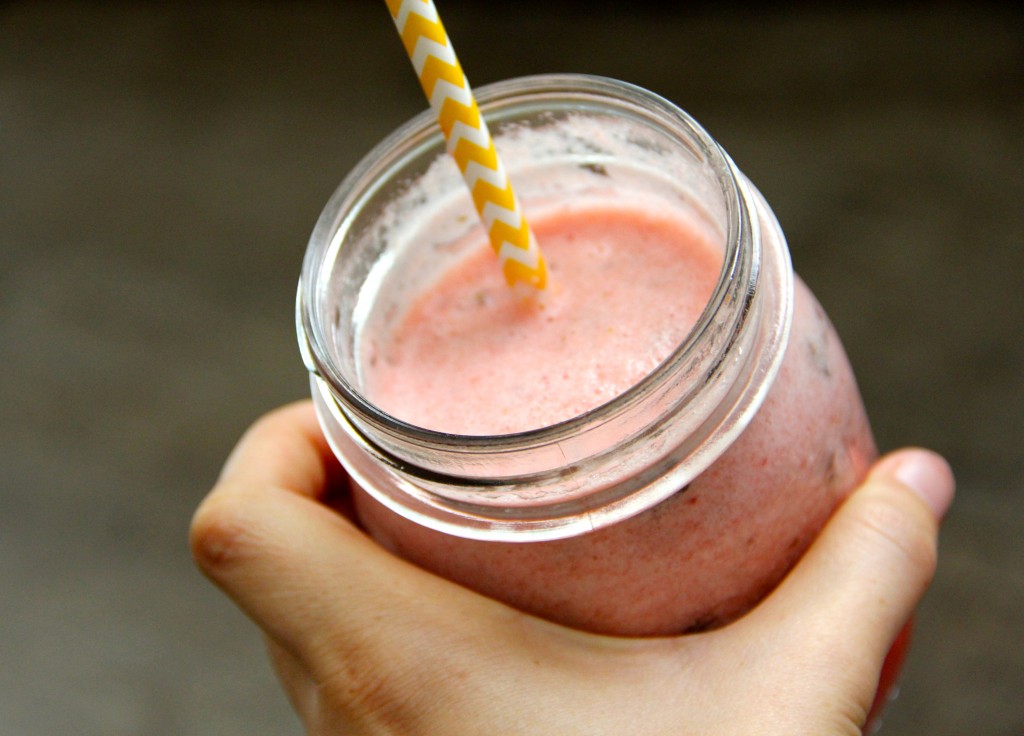 Strawberry, Watermelon & Chia Smoothie
Strawberry, watermelon & chia smoothie, the perfect drink for summer!
Ingredients
3 cups watermelon, diced
1 cup strawberries, stems removed and sliced
1 cup coconut water
2 tbsp honey or agave nectar (optional)
2 tbsp chia seeds
Method
Put all of the ingredients except for the chia seeds into a blender and blend until smooth
Stir in the chia seeds with a spoon and serve