A healthy alternative to your blueberry muffin: The Blueberry Muffin Smoothie!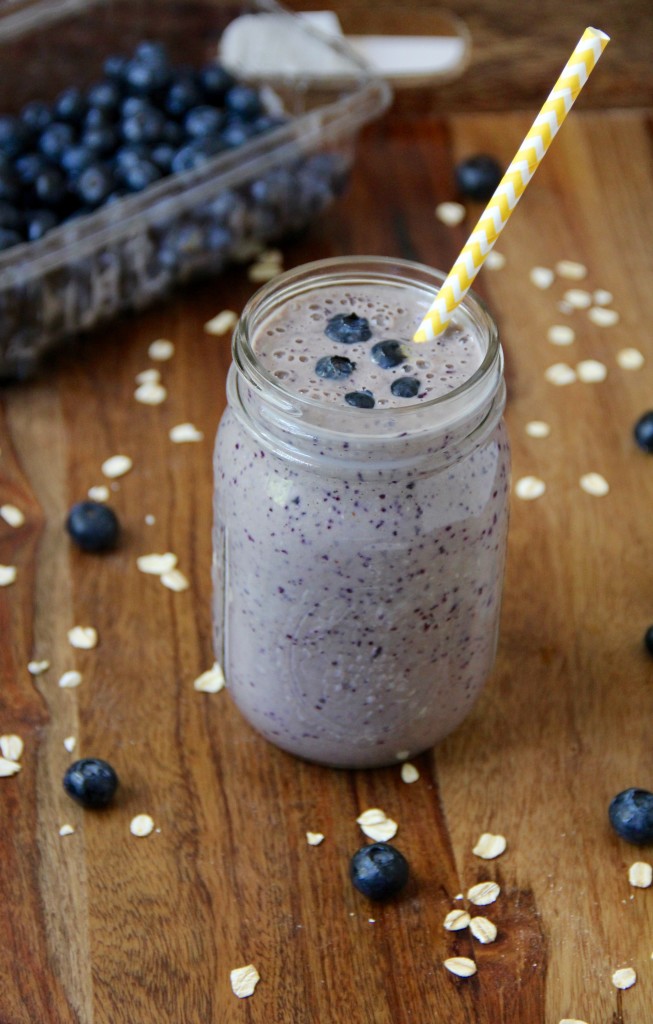 After a particularly tortuous session in the dentists chair recently, I was feeling pretty sorry for myself. Confined to a tepid liquid-only diet, I need something to lift my spirits and nourish me. Of course, a good old smoothie came to mind (this was after I had thought better of raiding my stash of Dairy Milk <—- not liquid, silly!). Not any old smoothie was going to cut it, I needed something special, something worthy of this pity-party-for-one. After a quick rummage in the fridge and a whiz in the blender, the Blueberry Muffin Smoothie was born.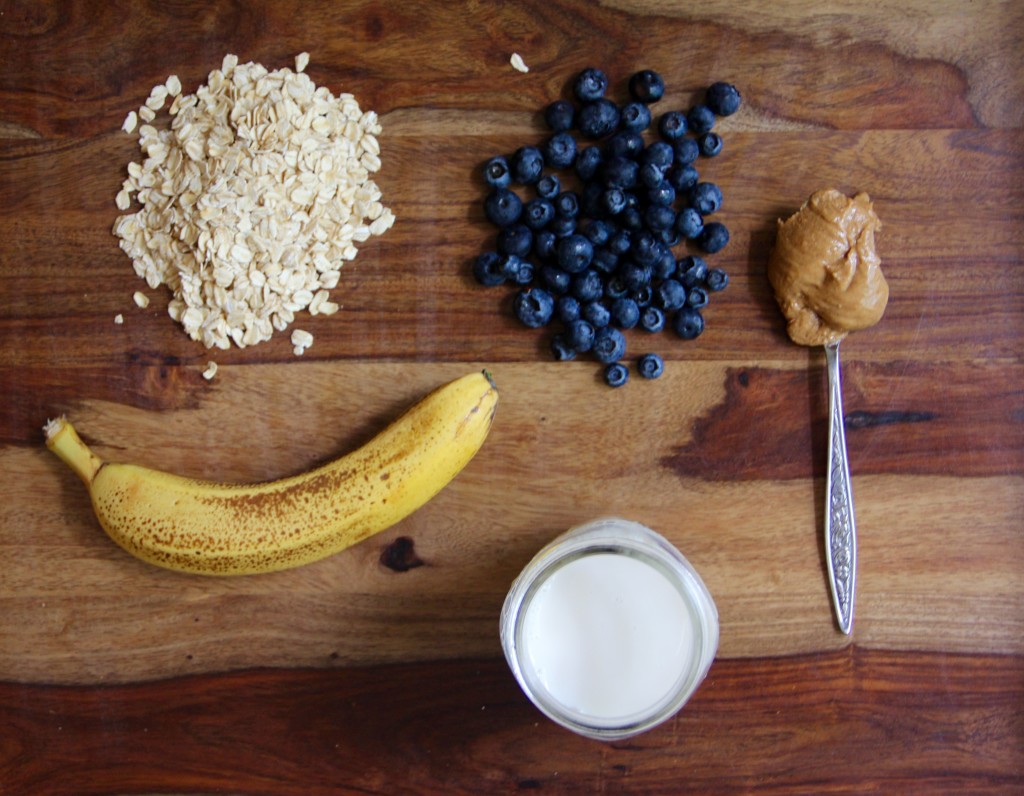 Let's talk ingredients-
Oats– A great addition to smoothies if you are looking for more of a meal than a snack. The oats kept me satisfied for ages, and gave me lots of energy.
Blueberries– Delicious, pretty, and a well recognized "superfood", I love their musky-sweet flavour and vibrant colour. I use fresh when they're in season, but frozen would definitely work here.
Almond Butter– This made the smoothie lovely and creamy, plus the addition of extra fat and protein made this more more of a meal smoothie.
Banana- Pretty much a necessity in smoothies (erm, except this one?). The banana imparts sweetness, creaminess and always gives me an energy boost. To keep it sweet I use a very ripe one if I can. I have also started keeping them handy in the freezer for smoothies, pancakes, banana bread, muffins…!
Milk- Pick your poison! I do prefer the taste of almond milk in my smoothies, but thats just personal preference, dairy, coconut, soy, ANY milk will work here.
Vanilla– Aha! The ingredient that elevates this smoothie to "Muffin Smoothie". The vanilla imparts a gorgeous sweetness that makes this feel really indulgent. If you want to skip the vanilla and use vanilla almond milk instead, you could!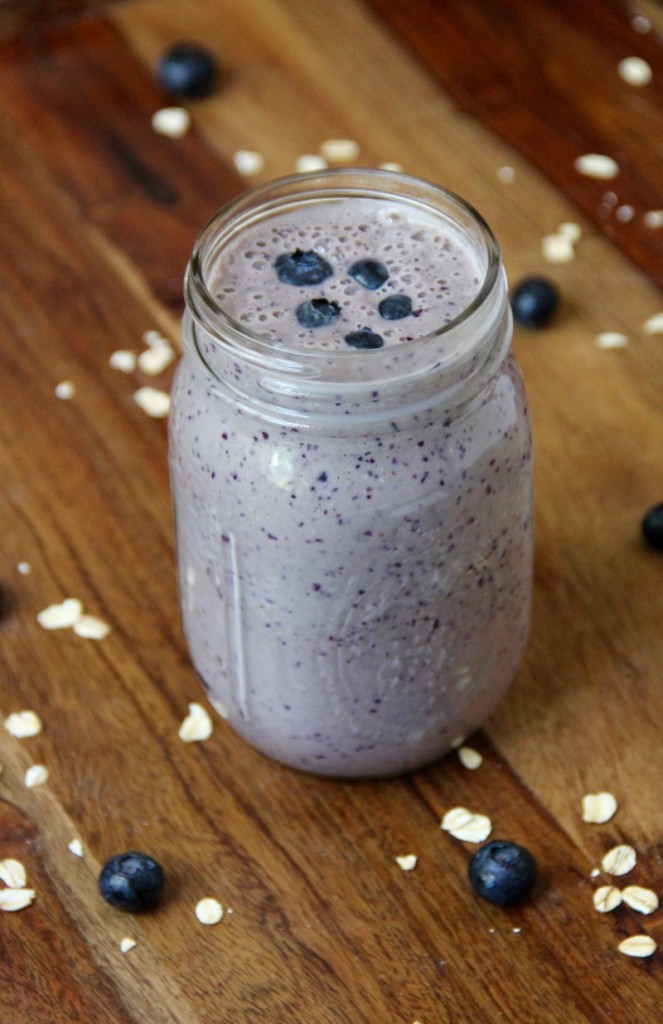 Enjoy!

Blueberry Muffin Smoothie
A healthy alternative to your blueberry muffin: The Blueberry Muffin Smoothie!
Ingredients
½ cup oats
1 cup milk (almond, dairy, whatever you want)
1 ripe banana
¾ cup blueberries
1 tbsp almond butter
¼ tsp vanilla extract
Method
Simply throw all of the ingredients into your blender, and blend until smooth! Add a little extra liquid if you prefer a thinner smoothie.