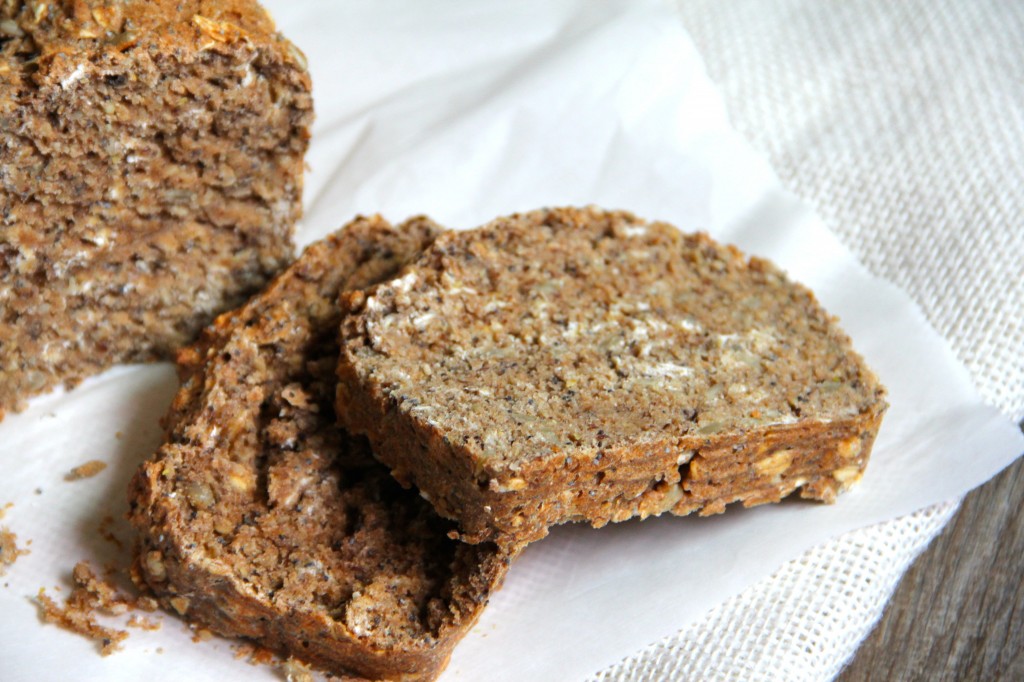 There are one or two things in life that I am pretty particular about. Coffee (freshly ground, strong black. Please, no Keurigs!), cheese (no kraft singles…ever!), and then there's bread. I love bread, and if I'm going to eat it, I prefer it to be wholegrain, hearty, full of texture, and most importantly, delicious.
I tend to buy our bread from one of two local bakers. By doing it this way I think I sidestep a lot of the "nasties" you might find in commercial shop-bought loaves. I have good intentions of making my own, but then I baulk at the time, effort and forethought that would require. The other day a solution magically presented itself. I was flicking through one of my favourite old cook books and I stumbled across a recipe for a "Lazy Loaf" that I had never noticed before.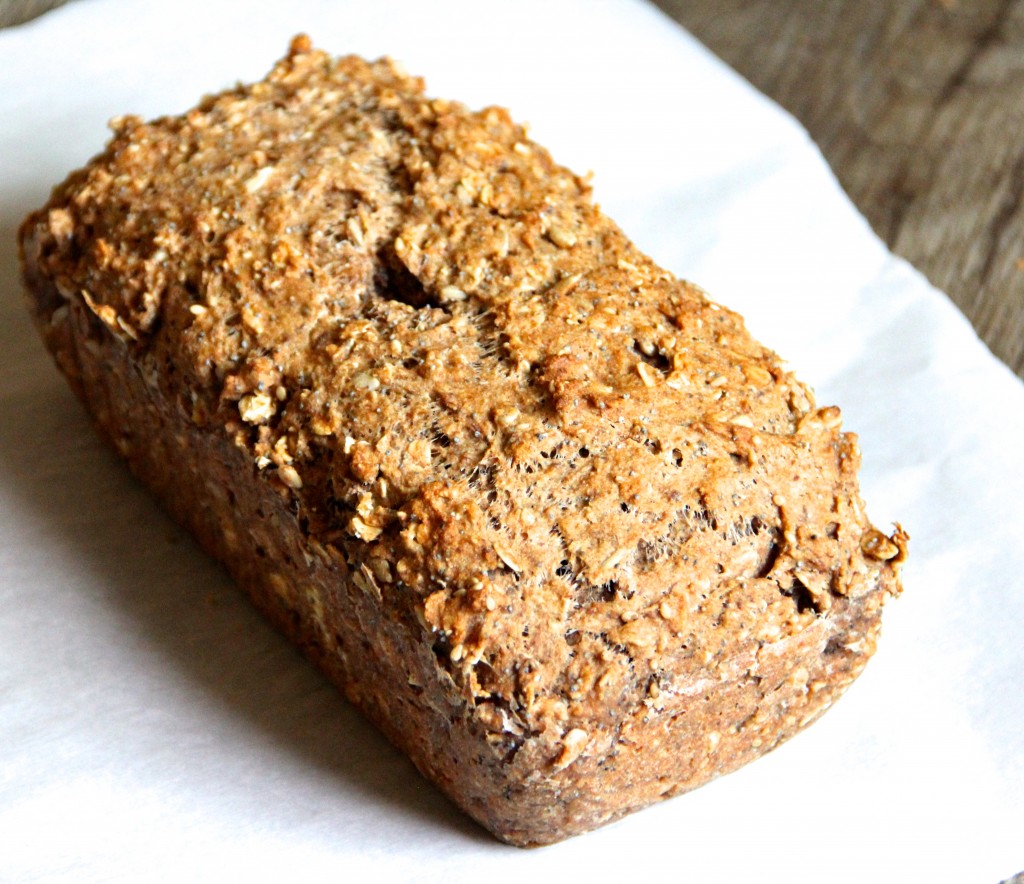 Instantly excited at the prospect of freshly baked bread, I took a quick survey of the kitchen cupboards. The original recipe called for a couple of cups of muesli, something I don't usually keep in. Instead, I opted to replace the prepared meusli with oats and a mixture of seeds, in lieu of bread flour, I used regular wholewheat. Within minutes my quick seed and oat loaf was born! Now admittedly the cooking time is not quick, so don't attempt this recipe unless you can spend an hour or two pottering about your house. Happily, it only takes 5 minutes to throw together and then you just have to exercise a little patience while your home fills up with the smell of freshly baking bread. Bliss!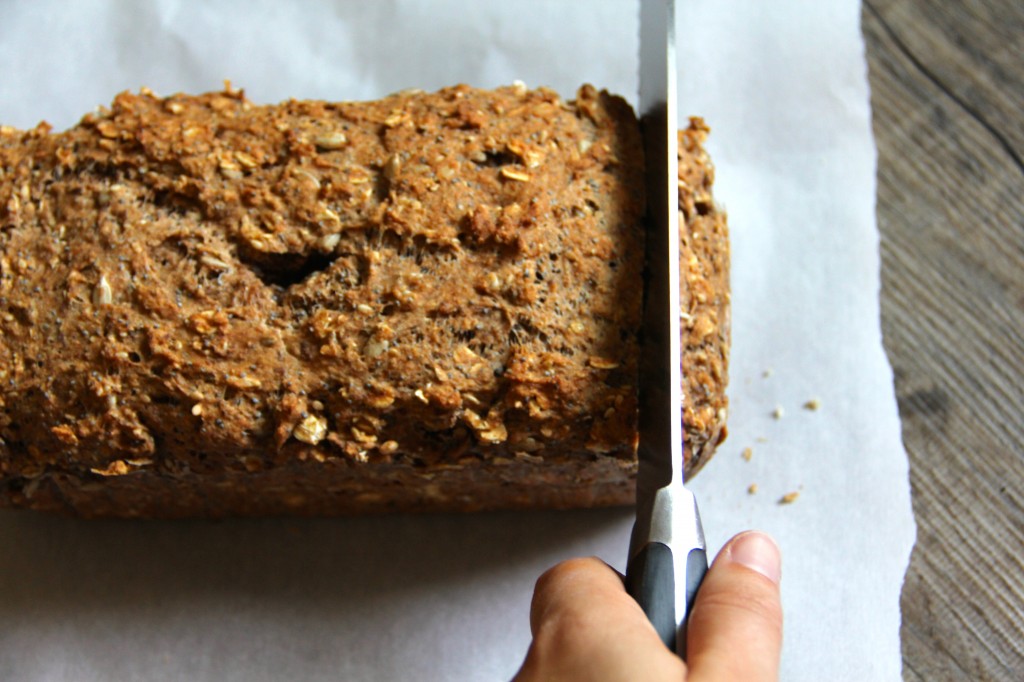 This loaf is as nutritionally dense as it is, well, dense. Full to the brim of whole wheat flour, oats and a variety of seeds it is both filling and bolstering. I like to dunk it into soup, or toast it and spread with a little jam or marmite… yum! However you like your bread I hope you will add this easy one to your repertoire!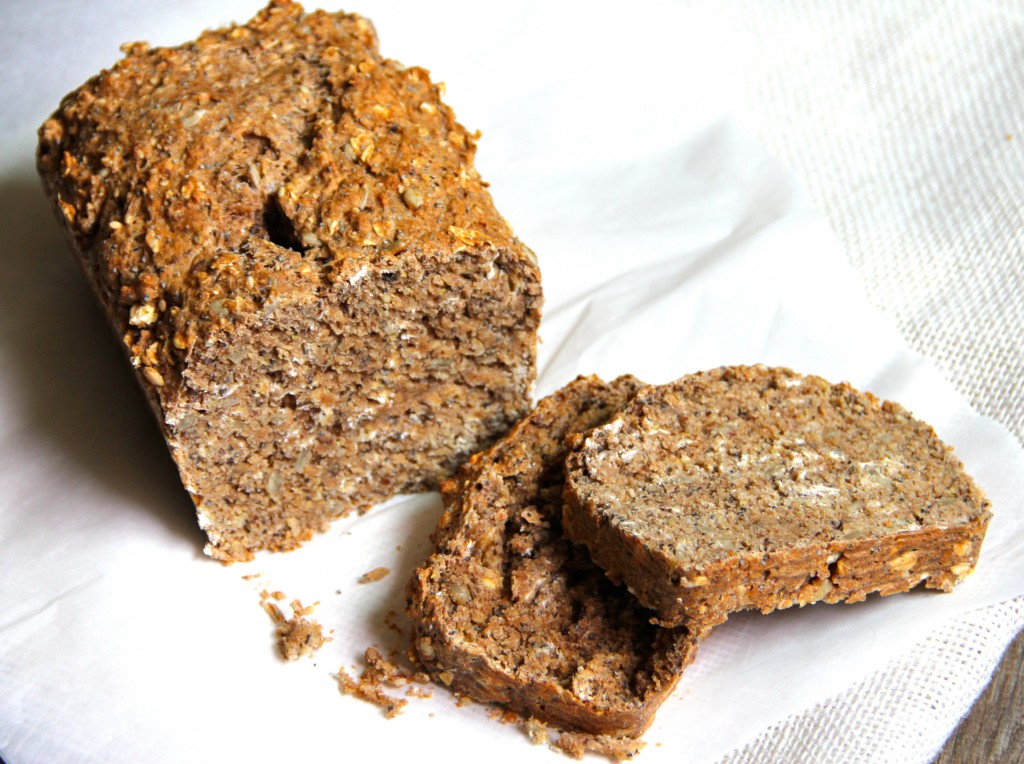 Quick Seed & Oat Loaf
A delicious and hearty "lazy loaf", freshly baked bread, no kneading required!
Ingredients
2¾ cups wholewheat flour
1 cup oats
¼ cup flax seeds
¼ cup poppy seeds
¼ cup sunflower seeds
¼ cup sesame seeds
2½ tsp rapid rise yeast (1 sachet)
2 tsp kosher salt
1 cup (250ml) 2% or semi skimmed milk
1 cup (250ml) water
Method
Mix flour, oats, seeds , yeast and salt in a large bowl
Pour in milk and water, and mix thoroughly to make a sticky porridge-like dough
Smooth the dough into a greased, lined dough tin and place in the cold oven
Turn the temperature to 225F (110C), and bake for 45 minutes, after 45 minutes turn up the temperature to 350F (175C) and bake for another hour, until the loaf is baked through and makes a hollowish sound when you tap the bottom of the tin!
Remove from the oven and cool on a wire rack
Notes:
Get creative with your seed selection, pumpkin seeds would be a wonderful addition to this bread, maybe add a variety of nut or some dried fruit!
Make this vegan: use a non-dairy milk in place of milk
This freezes well, and stays pretty fresh for about 3 days.
Adapted from Nigella Lawson.