Zesty, vibrant, and nourishing! This one pot Brazilian Chickpeas and Rice is an easy weeknight option!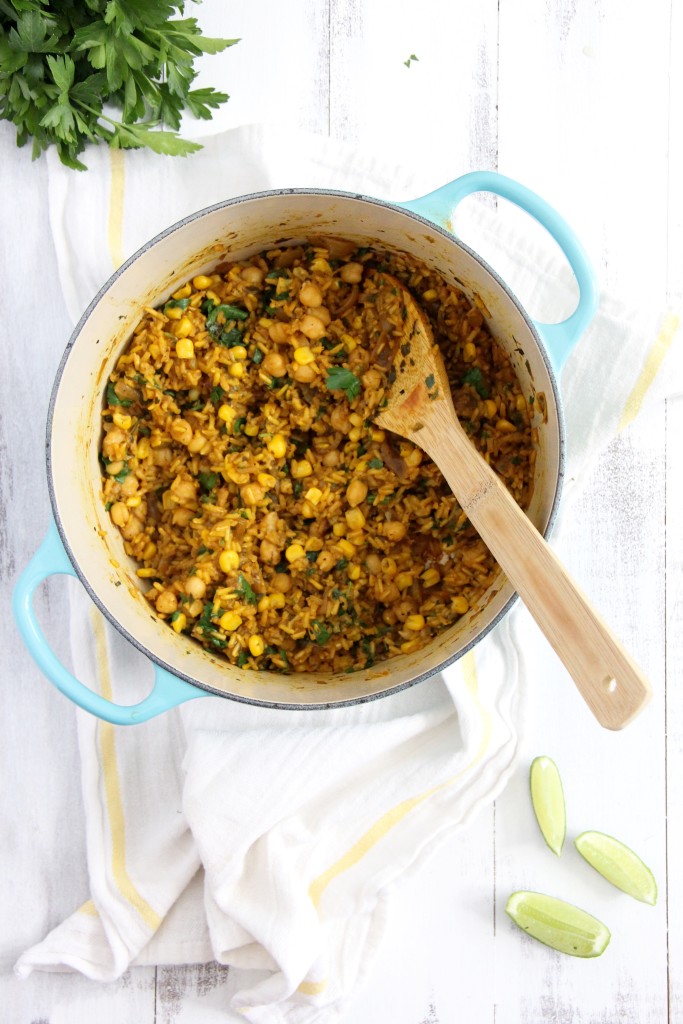 I don't know if my fellow veggies can relate, but sometimes I'll be scrolling through Pinterest, or Foodgawker, and a beautiful dish will catch my eye. Then I realise it is not vegetarian, and become hell bent on recreating a veg-friendly version. Thats the story behind this one pot Brazilian Chickpeas and Rice. The photo that caught my eye was one pot chicken and rice, but I was struck by the beautiful greens and yellows, (and the idea that I may only need to wash one dish after dinner), so off to work I went!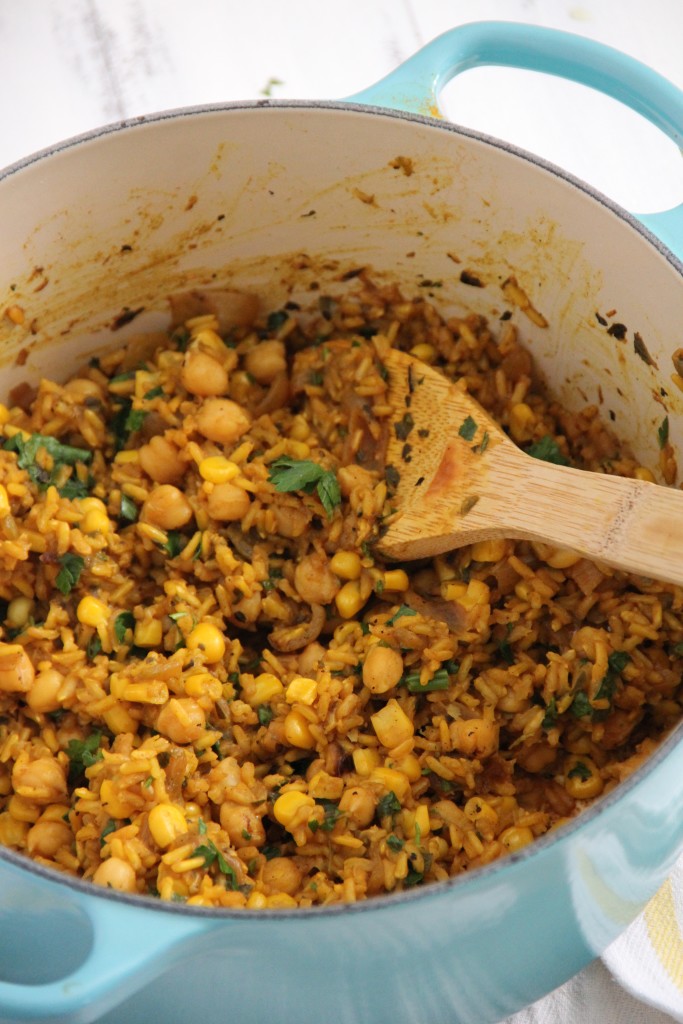 I cannot speak to the authenticty of this dish, but that wasn't really my goal. For me, the bright green and yellow colours call to mind the vibrant energy of Brazil, as do the fresh zingy flavours of fresh parsley, coriander and lime. The fresh flavours combined with the nutty warmth of rice, chickpeas and turmeric, results in a beautiful, tasty and easy weeknight dish.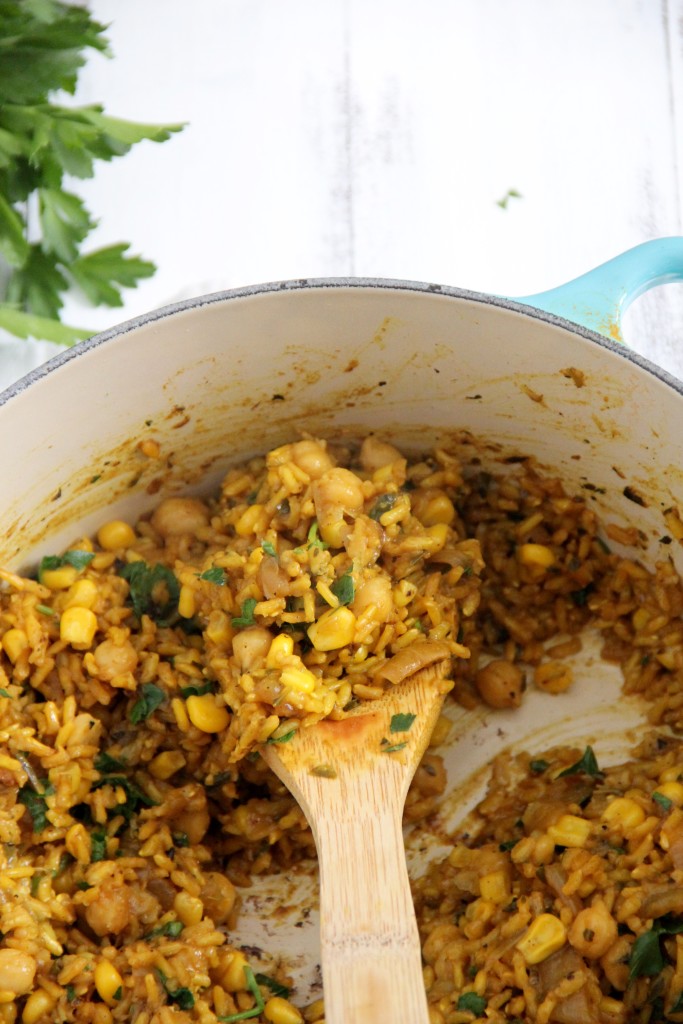 Enjoy!

One Pot Brazilian Chickpeas and Rice
Ingredients
2 tbsp olive oil
1 onion, diced
4 garlic cloves, minced
2 tsp turmeric
2 tsp dried oregano
1 cup brown rice
2 cups low sodium vegetable stock
1 cup sweetcorn
1 cup cooked chickpeas
juice and zest of 1 lime (plus extra lime wedges for garnish)
¼ cup roughly chopped parsley
¼ cup roughly chopped coriander
salt and pepper to taste
Method
Heat a large pot over medium heat, add the olive oil and onion, and saute onions for a couple of minutes until the begin to soften. Add the garlic and cook for a minute more
Add the turmeric, oregano, and rice, and give everything a good stir, coating the rice grains in the oil and spices
Add the stock, and pop on the pot lid and bring the pot to a simmer. Cook gently until the rice is tender but still retaining a little bite, and most of the liquid is absorbed (around 30-35 minutes). If at any point the pot looks a little dry, add a splash more stock or water
Stir in the sweetcorn, chickpeas, lime juice and zest, and herbs. Season with salt and pepper to taste. Stir to combine and serve!