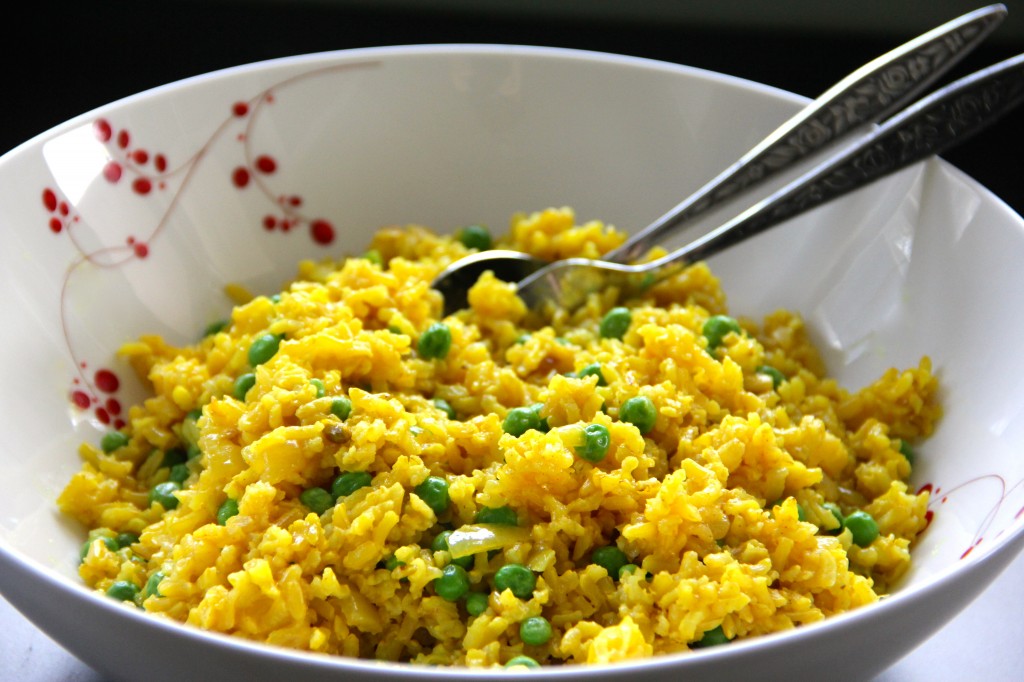 Ahhh for the past two days the weather has been glorious! Therefore, I am just dropping by really quickly to give you the Lemony Rice and Peas Recipe that I promised you last week. I need to get outside and soak up the spring sunshine as soon as possible! Who knows how long it may last…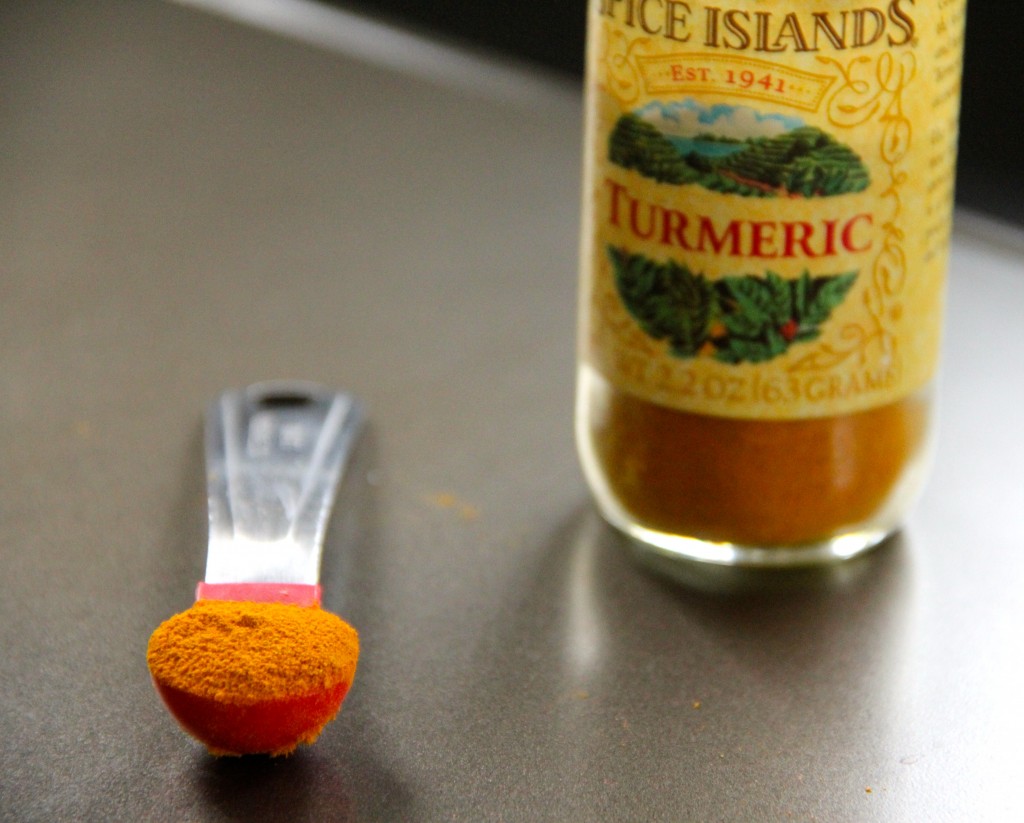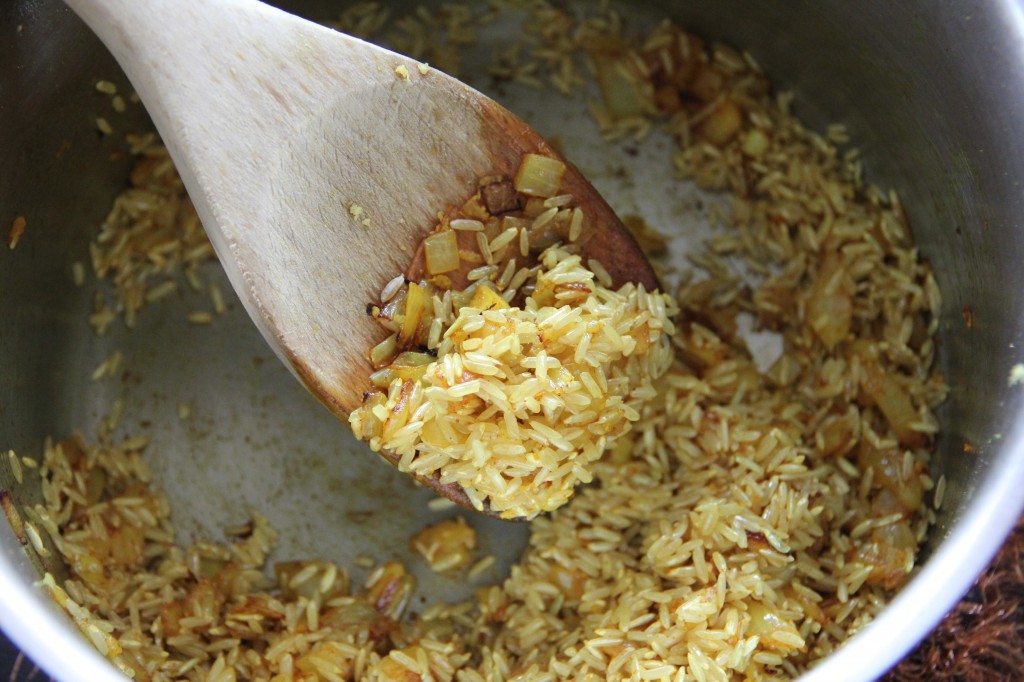 Speaking of sunshine, the bright yellow hue of this dish lifts my spirits as much as the chirping birds. Its a lovely light compliment to any spicy curry (like this one!).  I actually like to double up batches, as this leftover rice makes a killer vegetable fried rice, especially if you leave it for a day.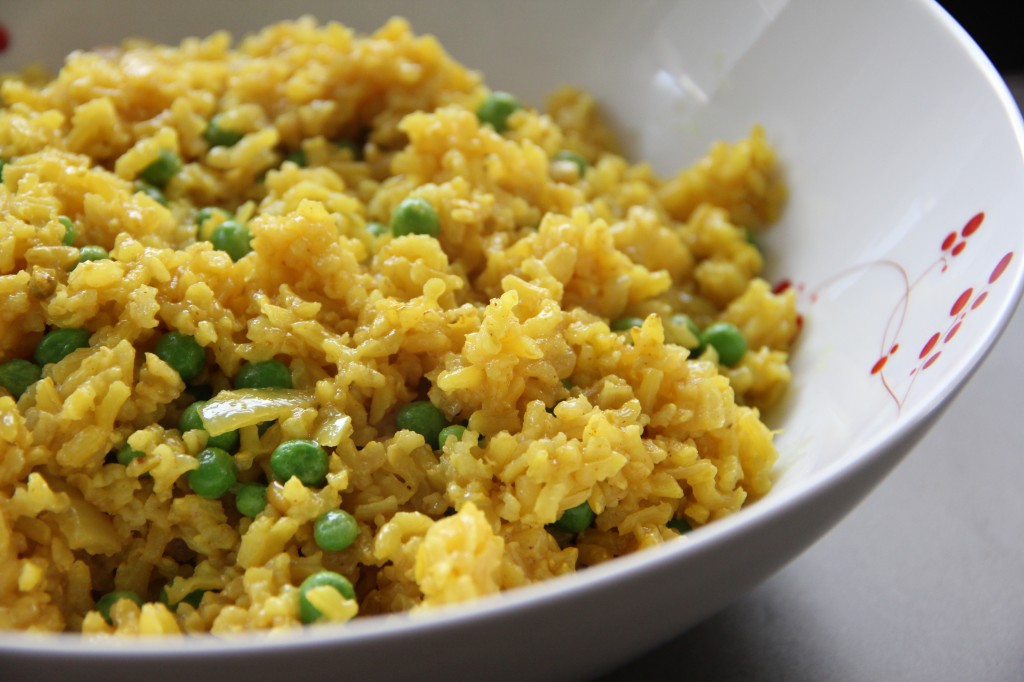 Enjoy!
Lemony Rice & Peas
A light and refreshing side dish, a perfect compliment to a spicy curry.
Ingredients
1 tbsp olive oil
1 small onion, diced
½ tsp turmeric
zest of one small lemon
1 cup brown rice
2 cups water
1 cup green peas (either fresh or frozen and defrosted)
juice of one small lemon
Method
Warm olive oil over medium heat, add onion and cook for a couple of minutes until softened
Add turmeric and lemon zest to the pan and give everything a good stir (it should smell amazing!)
Add the rice to the pan, and toss it in the oil-onion-spice mix so that it is thoroughly coated
Add the water, and put the lid on the pan
Bring pan to a simmer, and then reduce the heat to its lowest setting
Cook slowly for about 35 minutes until those tell-tale holes start puckering the rice's surface, and the liquid is absorbed.
Squeeze the lemon juice over the top and toss in the peas, with as few moments as possible, mix the peas into the rice with a fork
Seve with chopped fresh coriander, fresh mint, or flaked almonds if desired