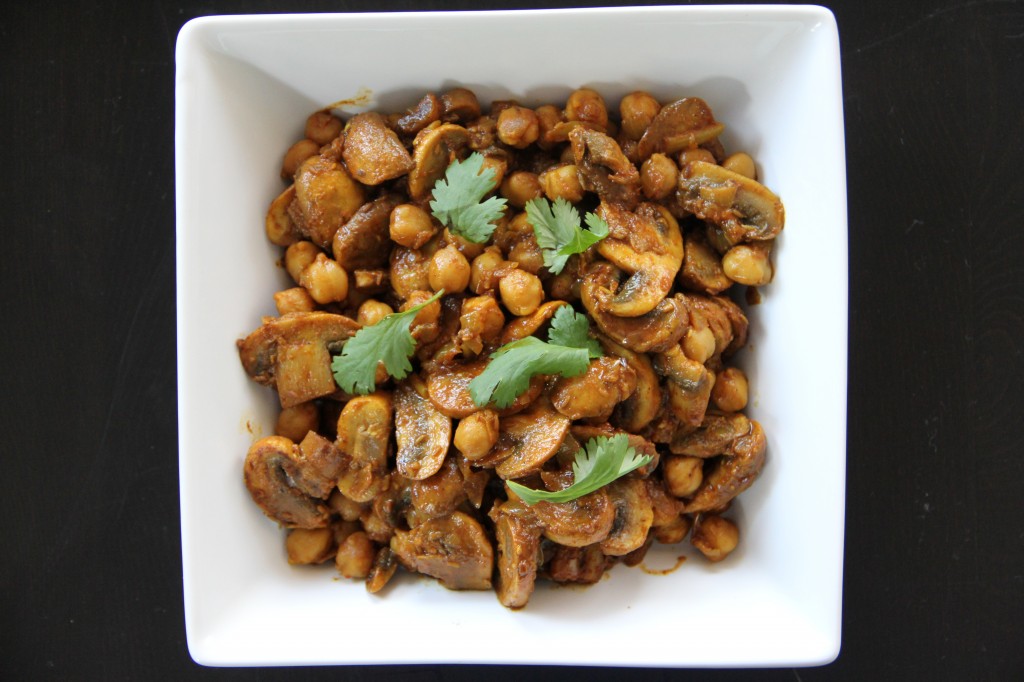 Well it has been one of those scary grown up weeks. Truth be told, Kirk and I have a lot on our plates at the moment, and by Sunday I was feeling more than a little overwhelmed at my giant to-do list. Fortunately, one of the advantages of getting older is that I can identify when I am at the verge of melt down, and take appropriate steps to remedy the situation…!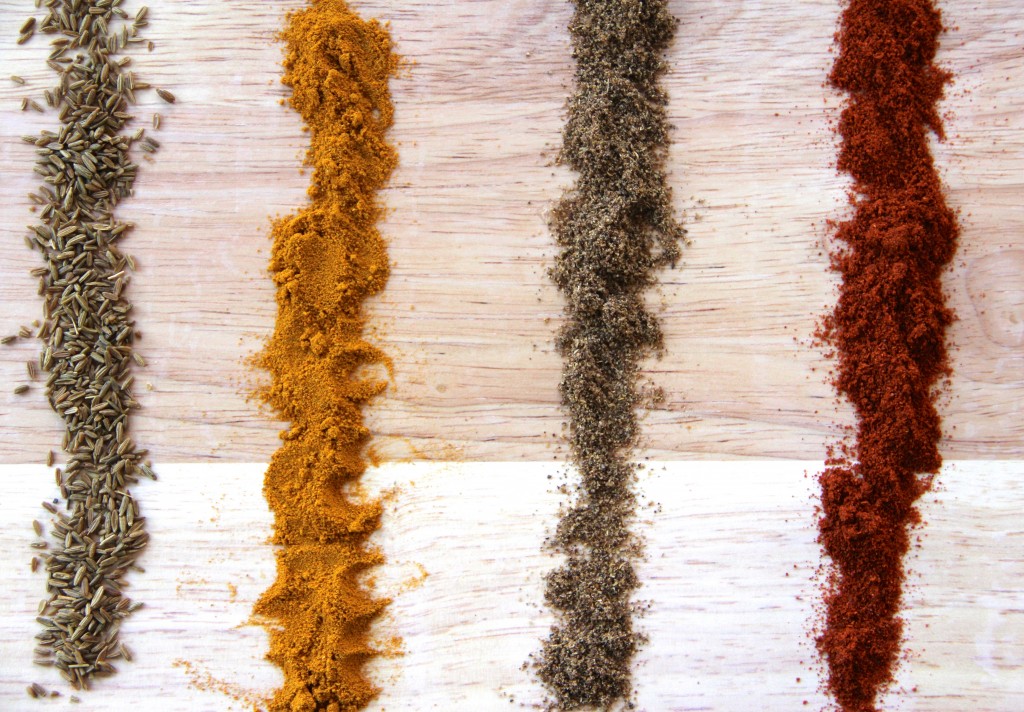 On Sunday I took a triple-pronged approach to stress relief. First I exiled myself to the kitchen, where I proceeded to make a giant mess making vegan breakfast bakes (recipe coming soon!), and samosas. Something about measuring and mixing is always so soothing to me. Then I skyped with my dear friend Jen and her beautiful babe Zoe, and how can you not feel good after listening to the gaggles and coos of a six month old?! Finally, I hit the treadmill for a solid 40 minutes. Phew! Note that nothing from the afore mentioned to-do list was actually tackled that evening, but I did feel much better by bed time.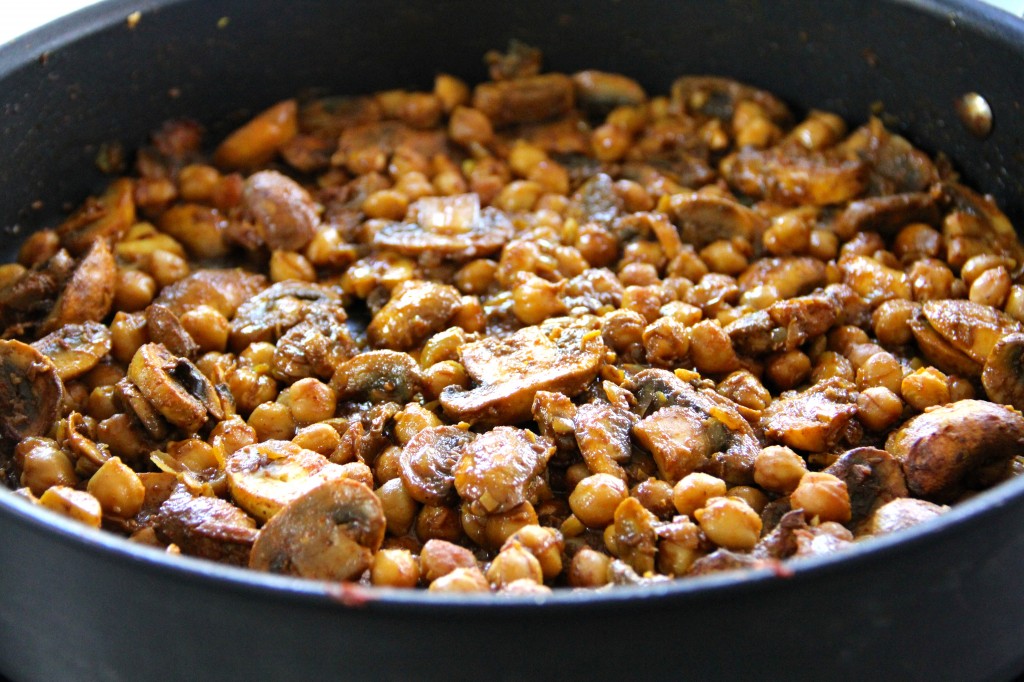 Anyway, enough about me, shall we get stuck into this curry? Yes, lets! I am a little bit in love with this dish, I am a huge fan of mushrooms (and this is definitely one for the mushroom fan!), and Indian is my fave cuisine, I just love the stuff. I paired this with a light lemony rice with peas which was the perfect compliment to the earthy spice of the curry. I will post the recipe to that in a couple of days. Enjoy!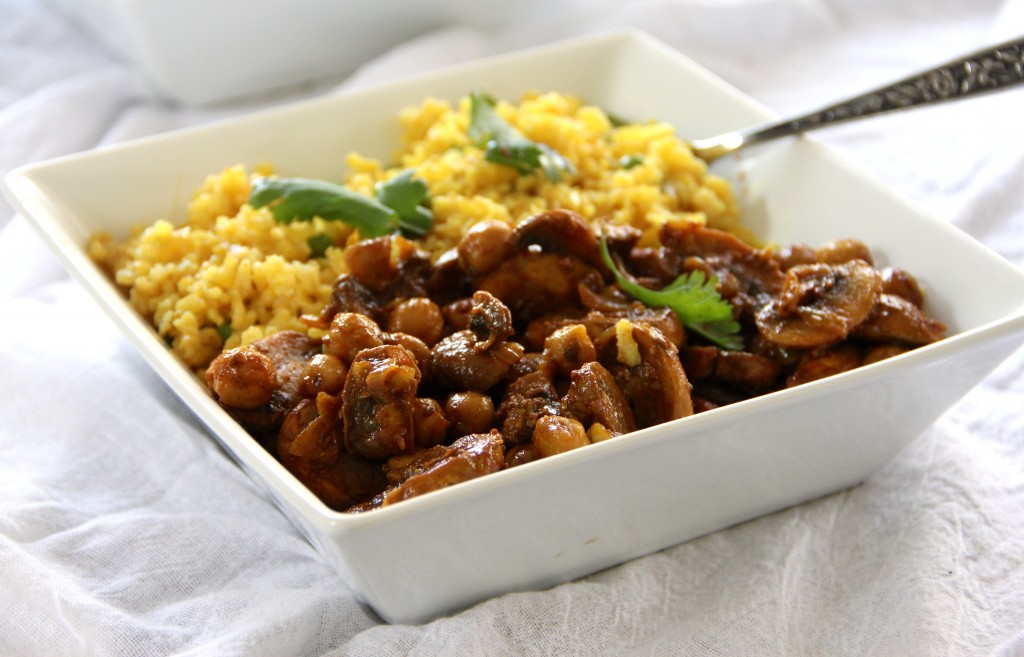 Mushroom & Chickpea Curry
A simple Indian curry with chickpeas and mushrooms. A true mushroom lovers curry!
Ingredients
2 tbsp olive oil
2 tsp cumin seeds
1 tsp turmeric
1 tsp garam masala
4 garlic cloves, minced
1 onion, minced
1 tin (14oz/400g) chickpeas (or 1 and ¾ cups of cooked chickpeas)
9 cups (24oz/700g) mushrooms, sliced
½ tsp cayenne pepper (or more or less to taste)
½ tsp sea salt
1 tbsp tomato paste
fresh coriander to garnish (optional)
Method
In a large shallow pan, heat oil over medium high heat
Add cumin, turmeric and garam masala, cook for 30 seconds until the cumin seeds start to sizzle
Add garlic and cook for another 30 seconds until slightly browned (don't burn it!!)
Add onion and cook for a minute until browned
Add chickpeas, and stir thoroughly so they are coated in the spicy mixture, cook for a minute
Add the mushrooms to the pan and mix thoroughly, sprinkle in the sea salt and cayenne pepper, reduce the heat to medium-low and put the lid on the pan
Cook gently, stirring occasionally, for 15 until the mushrooms release their liquid
Stir in the tomato paste and cook for 5 minutes more
Spoon into bowls and top with fresh coriander
Notes:
The trick to this recipe is prepping all of the veg before hand (something I am not great at doing!), the rest is very simple.
Serve with rice, naan, or enjoy on its own for a lighter meal.
Adapted from Vegan Indian Cooking by Anupy Singla.