This butternut squash lentil curry is the perfect antidote to a chilly evening!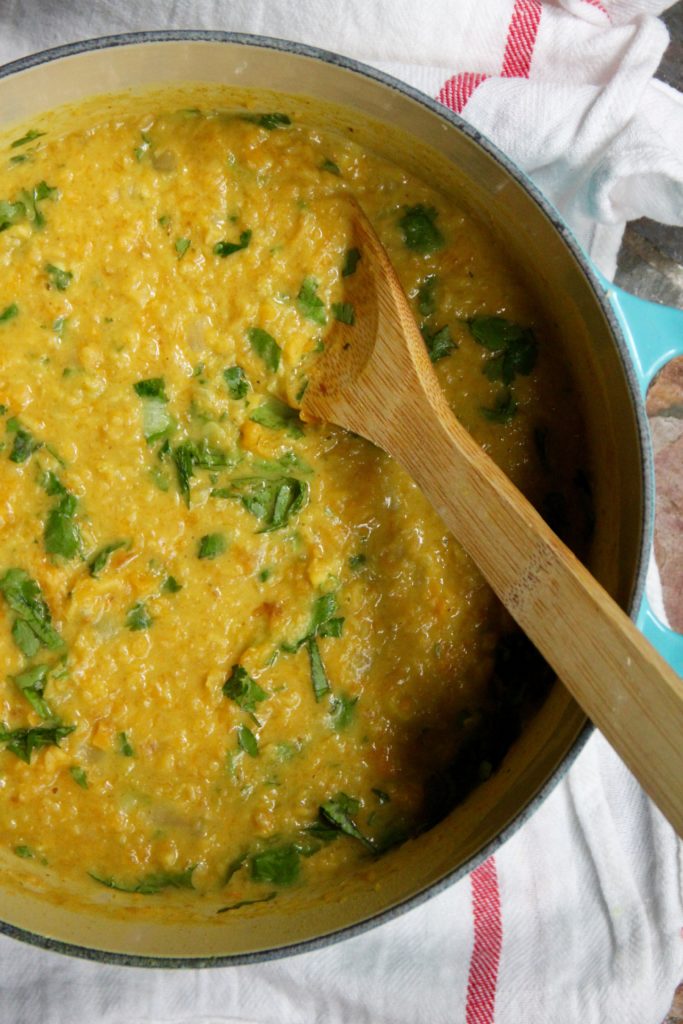 Hi Friends!
Long time no see! Fortunately I come armed with a plethora of excuses as to why this bloggity blog has been so quiet.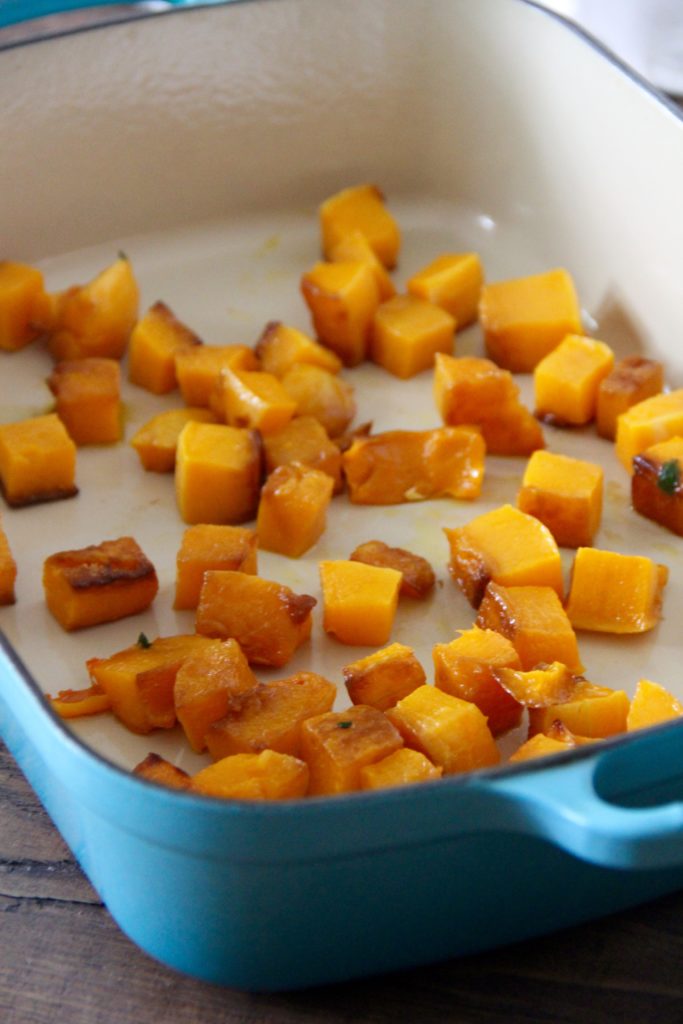 So back in May we found out that our family of three would become a family of four in the new year! Very exciting news, but it definitely threw a spanner in the works where my palate was concerned. It's create healthy recipes when all you want to eat is buttered toast and salt and vinegar crisps, you know?!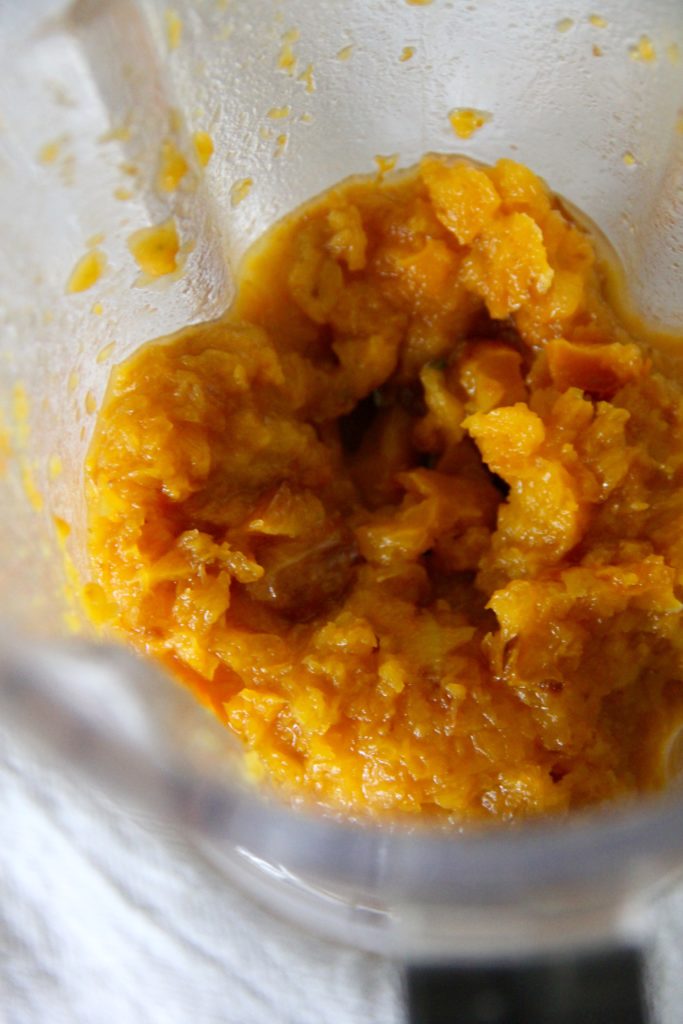 This, along with first (and second!) trimester exhaustion, a boisterous toddler, an extended holiday in the UK, and spending more hours in the pilates studio, have left precious little time for this labor of love.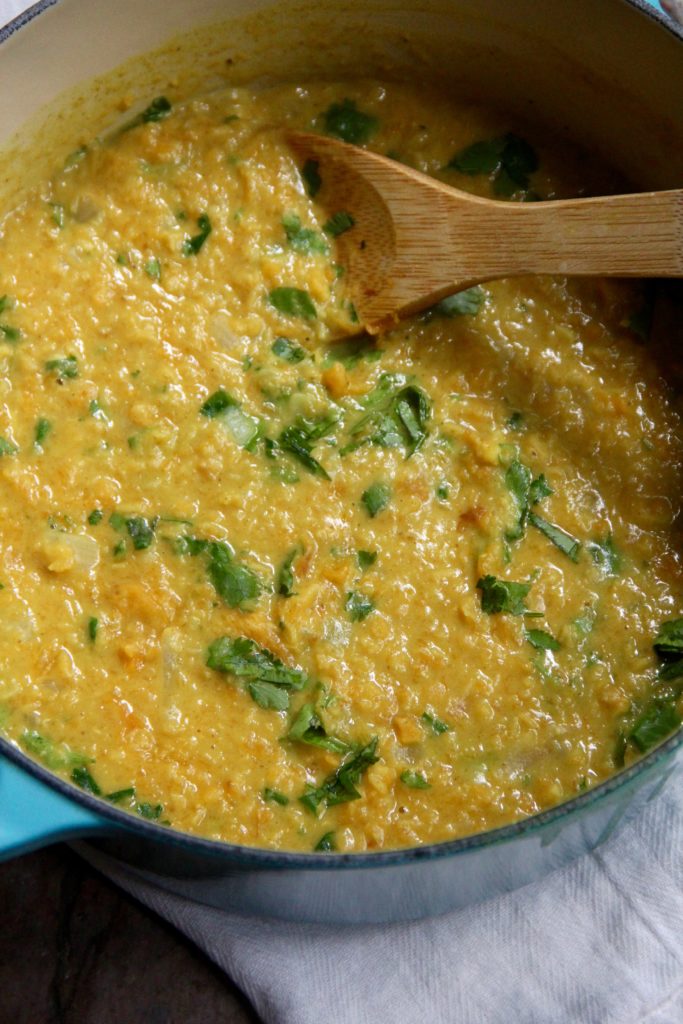 However, the new autumnal season has reinvigorated me, and I'm here to share a simple curry dish that we been enjoying weekly since the squashes and pumpkins began adorning the supermarket shelves. Roasted squash pairs beautifully with warming indian spices, lentils provide some heft and texture, and I love to serve it with a little brown rice, but whatever grain or bread will work here. So comforting, nourishing, and best of all… easy-peasy!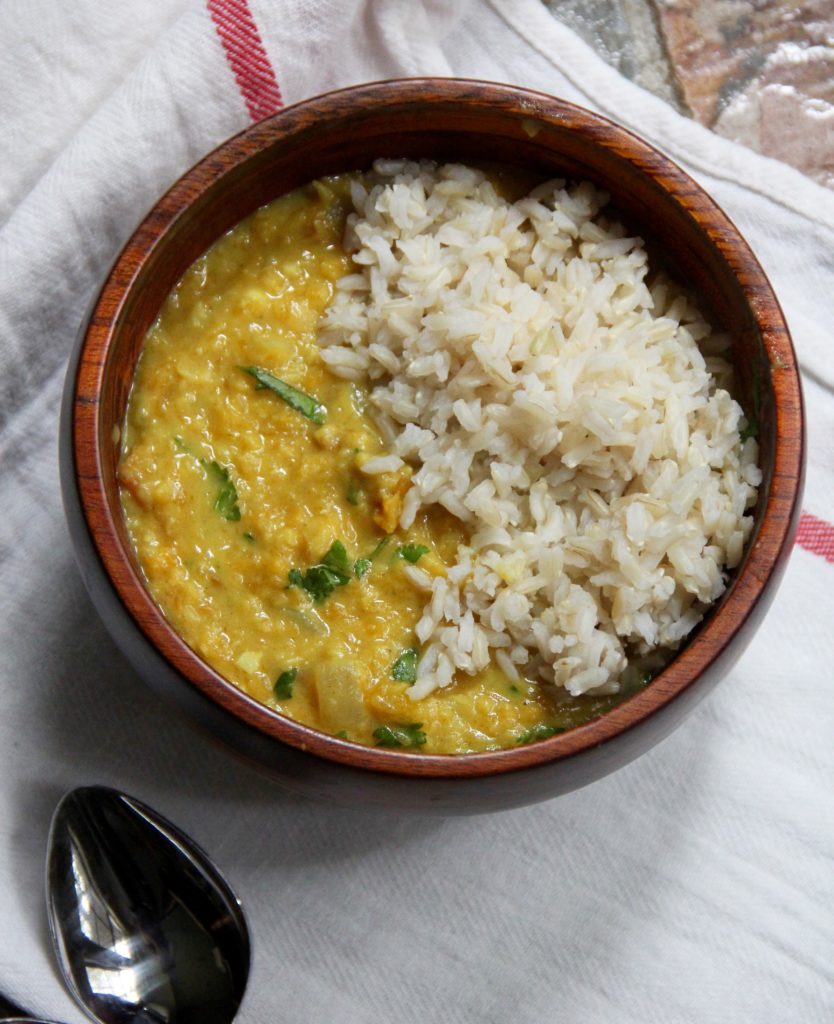 Enjoy!

Butternut Squash Lentil Curry
Ingredients
½ medium butternut squash peeled and cubed (about 2-3 cups of squash)
3 tbsp olive oil, divided
1 medium onion, diced
3 garlic cloves, minced
½ thumb sized piece of ginger, minced
1 tsp cumin
1 tsp coriander
½ tsp turmeric
1½ tsp curry powder
½ tsp cayenne pepper (or more or less to taste- we usually omit this if my son is going to be eating)
1 cup red lentils
1 tin coconut milk
2-3 cups low sodium vegetable stock
salt and pepper to taste
⅓ cup fresh coriander
juice of ½ a lime
Method
Preheat oven to 400F/200C
Place the cubed squash into a roasting tin in one single layer, toss with two tablespoons of olive oil, and place in the oven to roast for about 25 minutes until tender and starting to caramelize at the edges. You can do this step ahead of time if you're feeling organized!
Tip the roasted squash into a blender or food processor with a couple of tablespoons of vegetable stock. Puree until smooth, and set aside.
Heat a large pot over medium heat, add remaining olive oil, and chopped onions. Saute for 3-4 minutes until softened. Add garlic and ginger and cook for another minute
Add cumin, coriander, turmeric, cayenne pepper, and curry powder to the pot, and give everything a good stir. Let the spices toast for a scant minute before adding the lentils coconut milk and 2 cups of the stock.
Bring pot to a gentle boil, and then reduce to simmer for about 20 minutes until the lentils are cooked through, adding the remaining vegetable stock if you need to.
When the lentils are cooked through, turn the heat down to low, and stir in the butternut puree, fresh coriander and lime juice. Stir until thoroughly combined and warmed through, and add salt and pepper to taste.
Notes
I often try to save time by making the curry as the squash is roasting, I can usually knock a good 20 minutes off overall cook time this way.
If you're in a pinch for time, or just want to use one less dish(!), substitute canned pumpkin puree for the butternut squash puree.