This Courgette Green Bean Salad with Tahini Mint Dressing is a satisfying combination of taste and texture, perfect for a light Summer meal.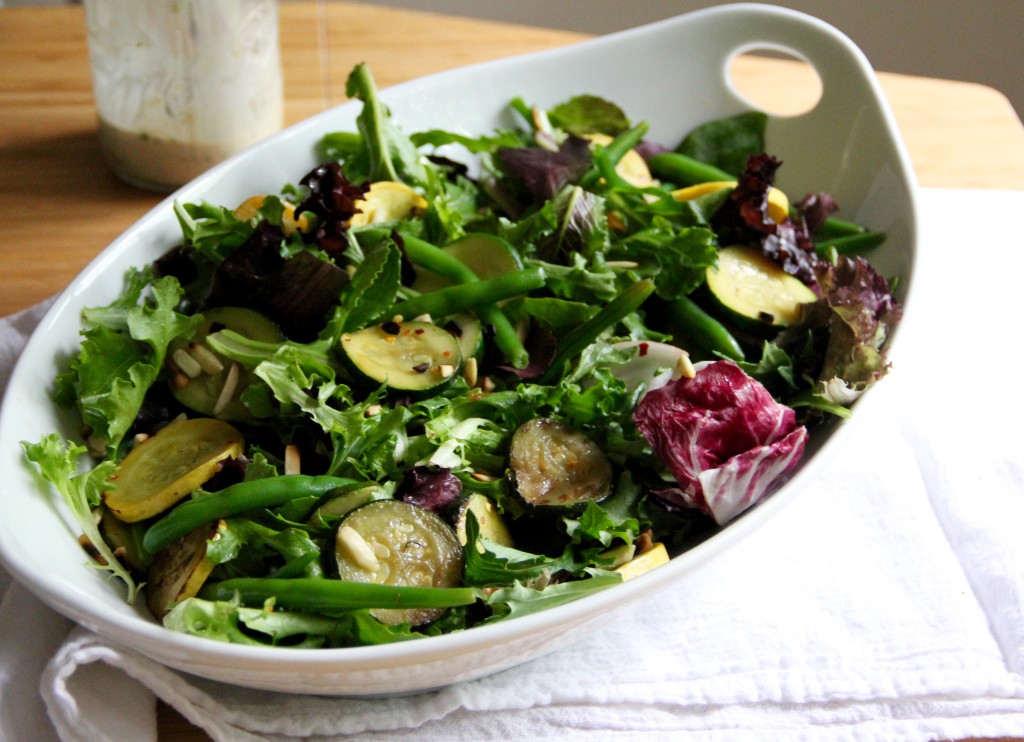 I think we are long overdue a vegan recipe, aren't we? Sorry vegan friends, it seems I've been pretty into cheese lately. Fortunately this Courgette & Green Bean Salad will satisfy carnivores, vegans and everyone in-between.
Here's the rundown: lightly cooked courgettes tossed with a splash of lemon and chili, crisp blanched green beans, crunchy toasted almonds, and a creamy tahini mint dressing. There is so much pleasing texture and light, bright summer flavour in this, I can actually eat it for dinner with no accompaniments and feel completely satisfied.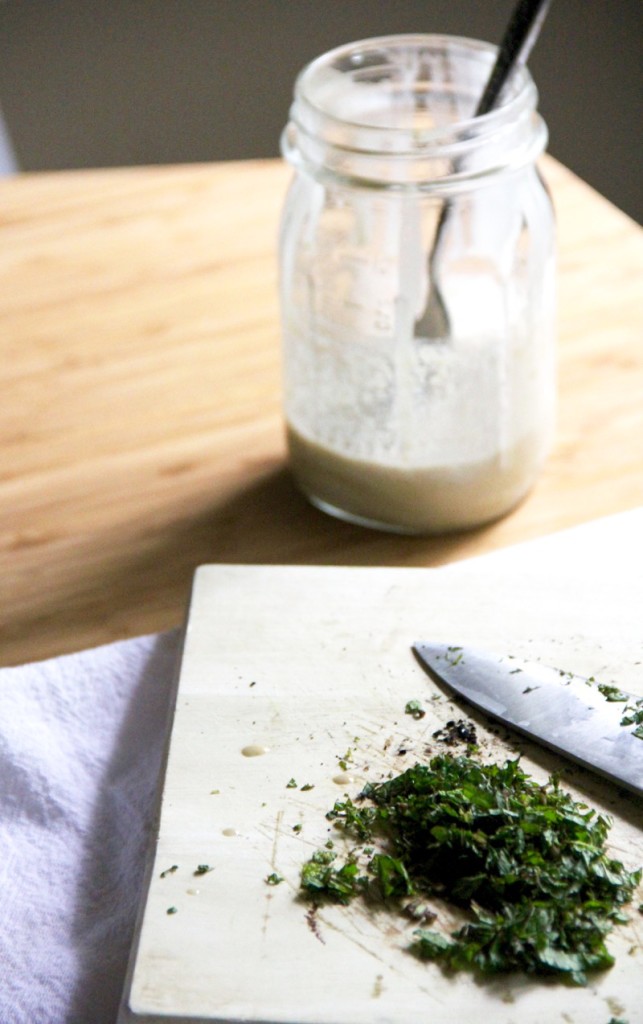 A glass of chilled white wine wouldn't go amiss though…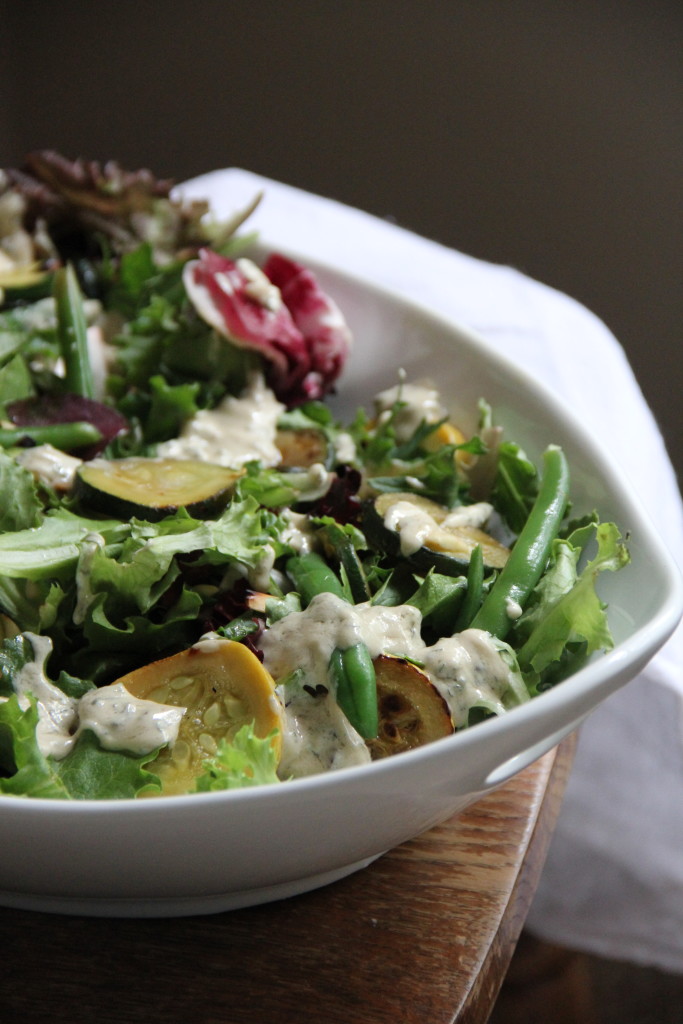 Enjoy!

Courgette & Green Bean Salad with Tahini Mint Dressing
This Courgette Green Bean Salad with Tahini Mint Dressing is a satisfying combination of taste and texture, perfect for a light Summer meal.
Ingredients
For the Salad:
¼ cup slivered, sliced or flaked almonds
1 tbsp olive oil
3 medium sized courgettes sliced into rounds (I like to use a mix of yellow and green)
1 large handful of trimmed green beans
4 large handfuls of salad greens
½ tsp chili flakes
juice of half a lemon
For the dressing:
3 tbsp tahini
1 tbsp apple cider vinegar
1 tsp maple syrup (or honey if not vegan)
1 tbsp finely chopped mint
½ garlic clove, minced
2-3 tbsp water to thin the dressing out
generous pinch of salt and pepper
Method
Prepare Salad:
Heat a skillet over a medium high heat, add almonds and toast for just a couple of minutes giving them all a good shake as you go. When the almonds are golden and fragrant, quickly remove from the skillet and set aside.
Return the skillet to the heat and reduce to medium. Add the olive oil to the pan, and then the courgette slices. Fry until both sides are golden, about 4-5 minutes. Remove the slices to a dish, squeeze over the lemon juice, sprinkle with chili flakes and set aside to cool.
Bring a pot of water to the boil. Add green beans and blanch for just a minute. Drain, and immediately transfer to a bowl of iced water to refresh. Drain again, and set aside in the colander to dry out a little
Make Dressing:
In a jug or jar, whisk together the tahini, vinegar and maple syrup. Add mint and garlic and mix. Thin the dressing out with water a little bit at a time, whisking between, until the desired consistency is reached. You want it to be creamy but not too thick, and not too thin!
Assemble Salad:
Arrange the salad leaves in a large, shallow serving dish. Top with the cooled courgettes and green beans, give everything a good mix. Finally sprinkle over the toasted almonds and drizzle with the tahini dressing.
Serve immediately
Notes
Adapted from River Cottage Veg by Hugh Fearnley-Whittingstall
I would only dress this salad when you are ready to serve it, the creamy dressing can be a little heavy to let it sit.