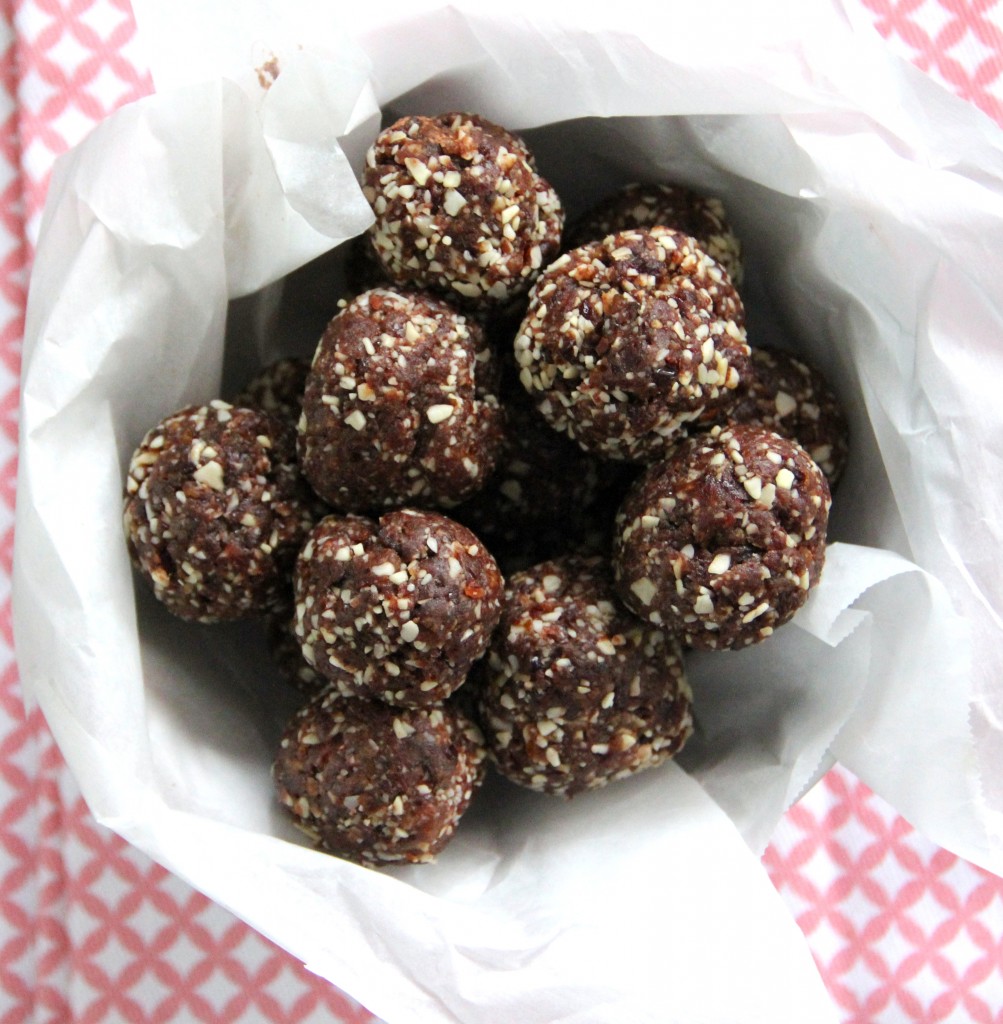 I love to run. It's how I counteract my desk job, it's how I clear my head, and it always gives me an amazing sense of achievement! I have been running regularly for about four years now, and in that time I have completed four half marathons and one full marathon. I am running my next event in April, a  local half marathon called Gazelle Girl, and my mileage is increasing steadily week by week.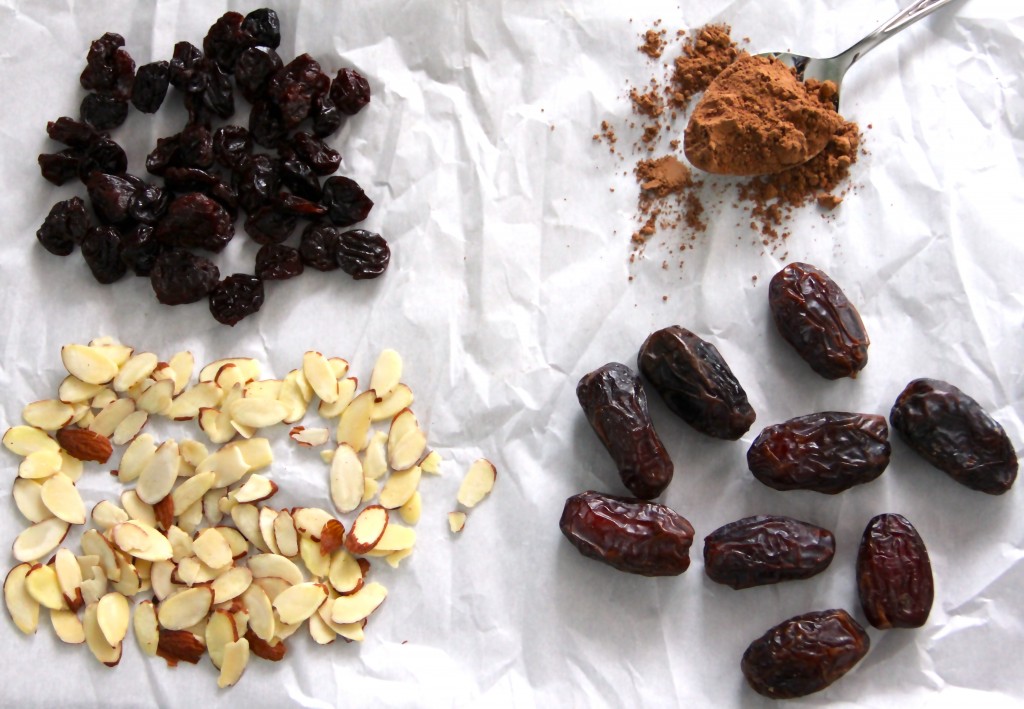 After I had a couple of races under my belt, I realised the importance of fueling my workouts correctly with good food. Yes, you can certainly "run off" a donut or a cream cake, (and indeed my friends, family and coworkers are sometimes impressed at my calorie intake!), but running on donut fuel is going to make for a pretty miserable run, for me anyway.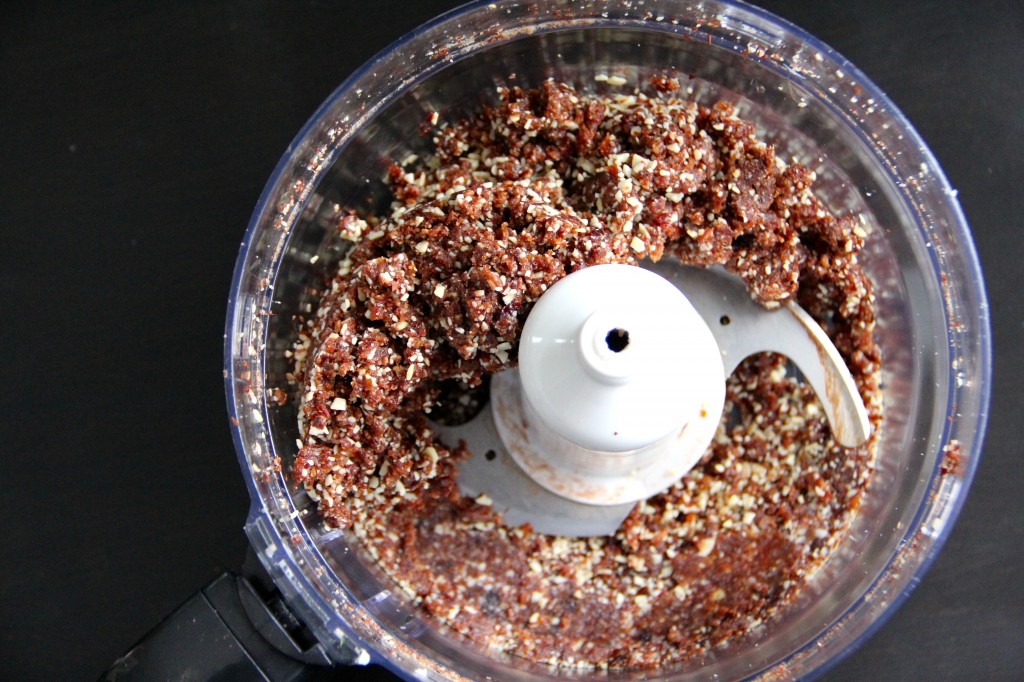 My little running habit requires a supply of healthy snacks on hand at all times, and these little bites are one of my faves. The ingredients are simple and clean, the final result is delicious, and you can make them in just a few minutes. Of course it goes without saying that you don't have to be a runner to enjoy these! They are perfect for hiking, long bike rides, skiing, any activity that necessitates a healthy dose of energy along the way.
What is your favourite way to refuel after a sweaty workout?!

Cherry Almond Bites
Healthy bite-sized snacks, made from almonds, dates and dried cherries.
Serves:
Makes 16-20 balls
Ingredients
1½ cups slivered almonds
16 medjool dates, pitted
1 cup dried cherries
1 tsp pure vanilla extract
2 tbsp unsweetened cocoa powder
Method
Blend the nuts in the food processor until they resemble crumbs
Add the remaining ingredients and pulse until everything is sticky and combined
Take a small amount of the mixture and roll into a ping pong sized ball
Repeat until you have rolled all of the mixture into balls and laid them flat on a plate
Pop them all in the freezer for 10-20 minutes so that they hold their shape
Remove and store in the fridge for up to a week
Notes:
Inspired by Cookie and Kate's homemade Larabar recipe
I encourage you to experiment with different dried fruit and nut combinations, let me know if you stumble upon something magical!