This creamy, dreamy Strawberry Frozen Greek Yogurt makes for a healthier, refreshing treat!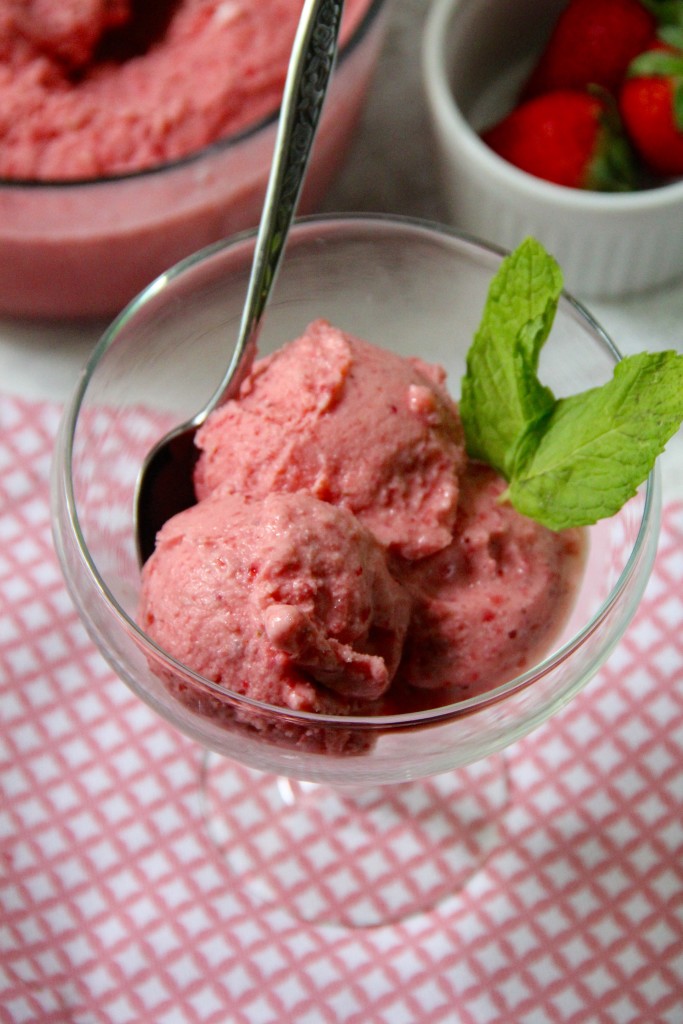 Strawberry season is in full swing in Texas, so when The Greek Gods® asked me to come up with a couple of recipes using their yogurt, my mind immediately went to Strawberry Frozen Greek Yogurt. I love eating Froyo in the late Spring and Summer months, so I'm pretty excited about creating a healthier homemade version.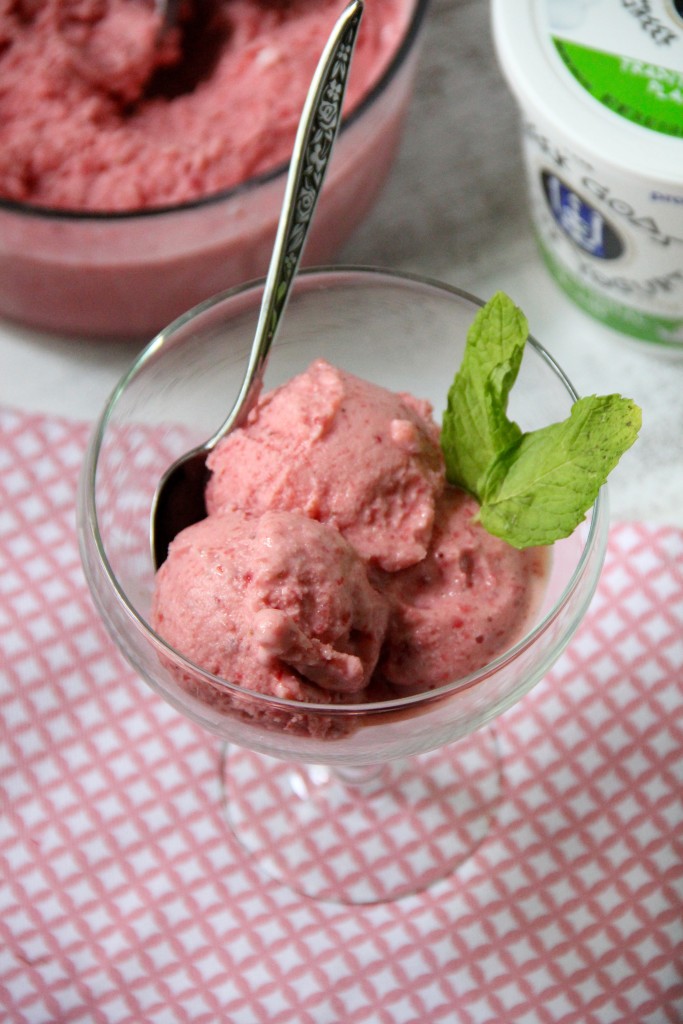 This recipe uses heaps of fresh strawberries, and is sweetened naturally with honey and vanilla. The greek yogurt keeps everything creamy, dreamy and delicious- not to mention that its packed with calcium and protein. I got my ice-cream maker at Christmas, and we have used it a lot, so I highly recommend investing in one if you like frozen treats as much as we do!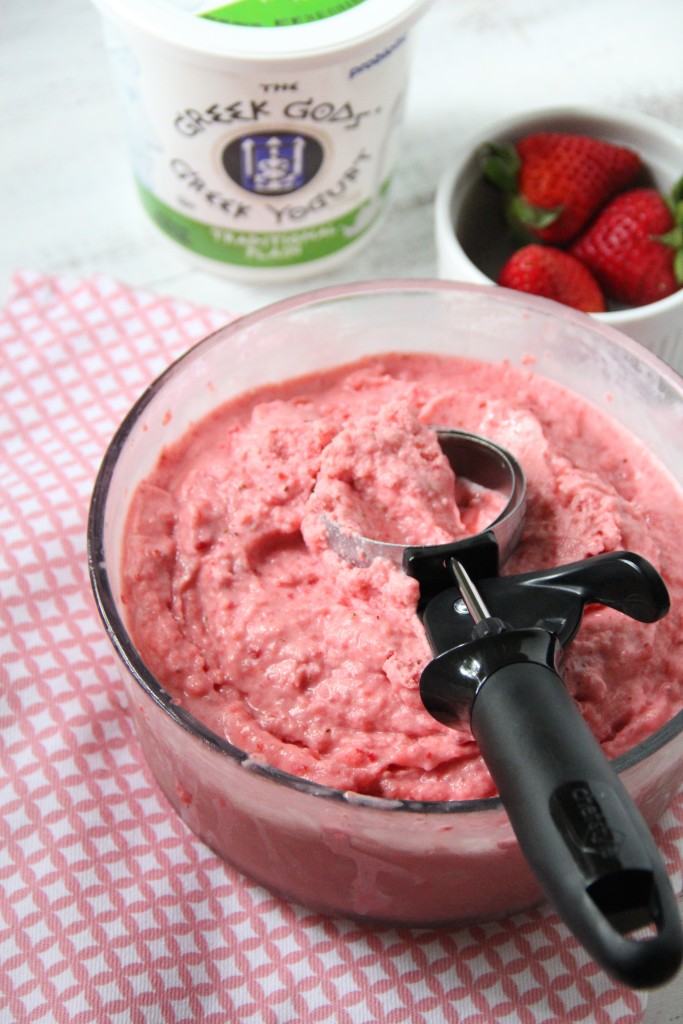 Enjoy!

Strawberry Frozen Greek Yogurt
Ingredients
5 cups strawberries, sliced and hulled*
¾ cup honey**
2 tsp vanilla
zest 1 lemon
2 cups greek yogurt
Method
Place a freezer-proof container in the freezer to chill
Pulse strawberries in a food processor until smooth. Add honey, vanilla, and lemon zest and pulse to combine
Tip the strawberry mixer into a large bowl, and whisk in the greek yogurt until smooth and combined. Put the mixture in the fridge to chill for a minimum of 30 minutes
Once chilled, pour the mixture into the ice cream maker, and churn until the desired consistency is reached (I had to churn mine in two batches, about 15 minutes each), and then quickly transfer to the chilled freezer-proof container, or eat immediately!
Notes
*Only uses fresh strawberries if they are in season, otherwise use defrosted frozen strawberries. You want to take advantage of their natural sweetness!
**This is one of the few recipes where I recommend that you do not use maple syrup in place of honey- the Froyo freezes to a much harder consistency.
This post is sponsored by The Greek Gods®. Opinions are my own, always.  Thanks for continuing to support ELK and the brands that help make this site possible!