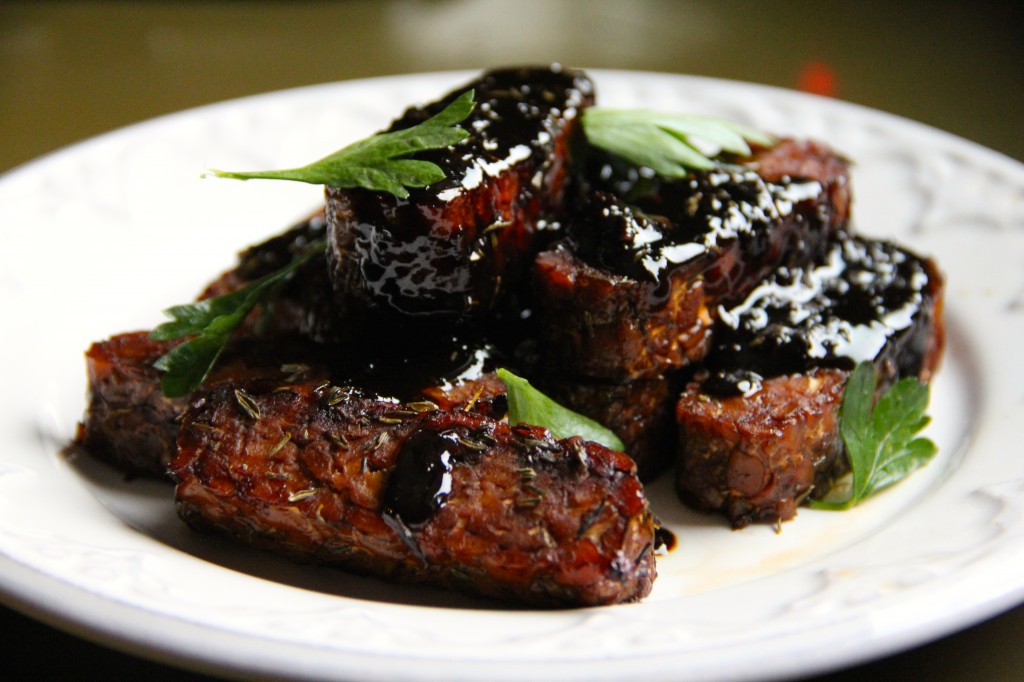 Tempeh. Are you familiar?! Up until a couple of years ago I was really more of a tofu girl, but after a few experiments – not all of them successful(!) – I have come to love tempeh just as much, if not more than its soy-cousin. Similar to tofu, I have found that tempeh just needs a little love and attention to transform it from palatable to delectable. Today I want to share my go-to tempeh recipe with you- Sticky Maple Balsamic Glazed  Tempeh. Is your mouth already watering?! I know, there are few dishes that can't be improved with a glug of maple syrup and a splash of balsamic vinegar… amiright?!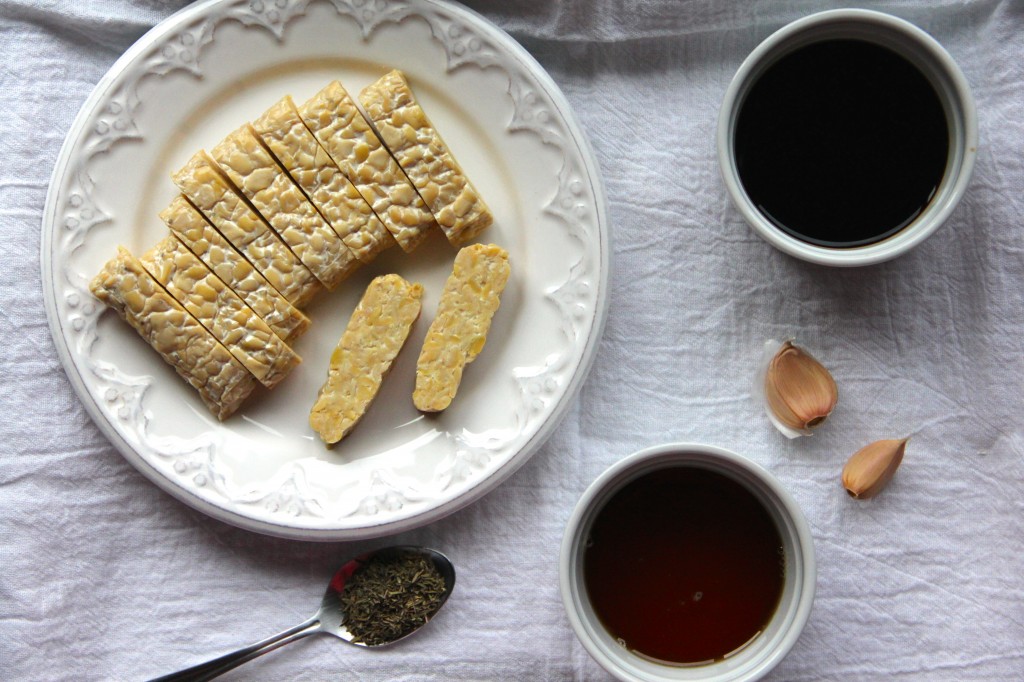 Tempeh is chewier and nuttier than tofu, I find that it can also be a little bitter if you don't cook it with something a touch sweet. The maple syrup does the trick in this recipe, and the fruity balsamic vinegar balances the sweetness out with a tangy punch. Both of these flavours beautifully compliment the natural earthy taste of the tempeh. Another reason why I love this recipe: no marinating required! Just throw the ingredients together in one dish, and you are ready to go. Enjoy!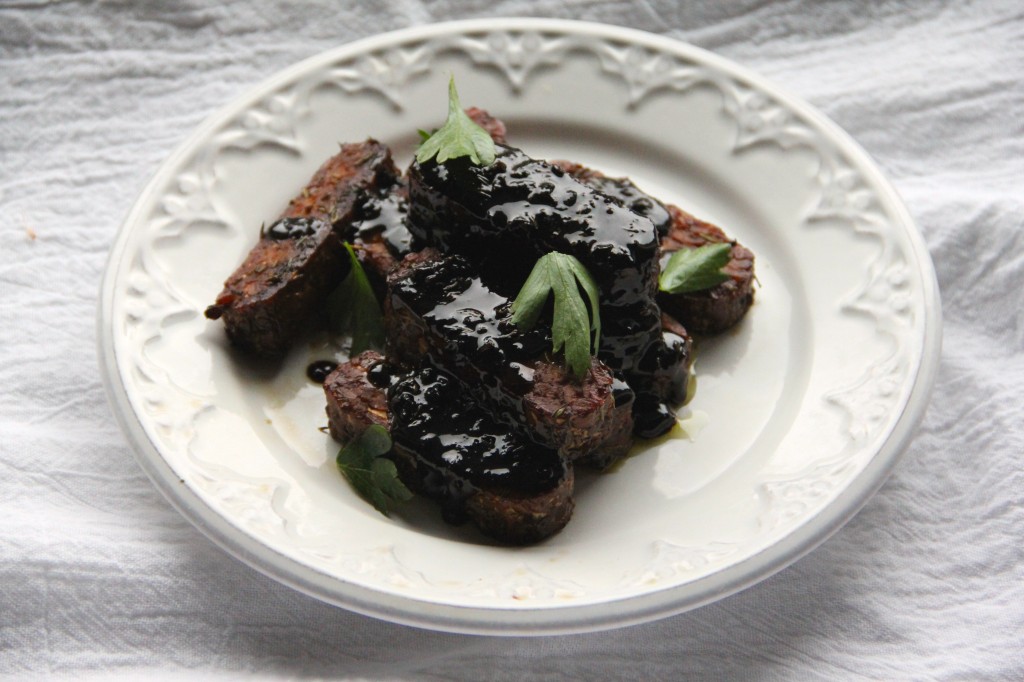 Sticky Maple Balsamic Glazed Tempeh
Ingredients
1 package of tempeh
½ cup balsamic vinegar
¼ cup maple syrup
3 tbsp olive oil
2 garlic cloves, minced
2 tbsp tamari or low sodium soy sauce
1½ tsp dried thyme
Method
Preheat the oven to 350F/175C
Slice the tempeh into ¾ inch slices
Mix the vinegar, syrup, oil, tamari, garlic and thyme in a 9x9 glass baking dish, and place the tempeh in the dish ensuring the slices are equally spaced. They should be about half-submerged
Cover the dish with foil and bake in the oven for 20 minutes
Remove from the oven and flip each slice over, return to the oven uncovered and cook for a further 20 minutes
Remove from the oven and place the tempeh slices onto a serving dish
Pour the remaining liquid into a small saucepan, bring the saucepan to the boil and then reduce to simmer for 7-10 minutes, stirring frequently, until the liquid becomes a sticky glaze
Pour the glaze over the top of the tempeh
Notes
Adapted from Meghan Telpner.