This spinach chickpea cherry salad is a quick and easy way to get your greens!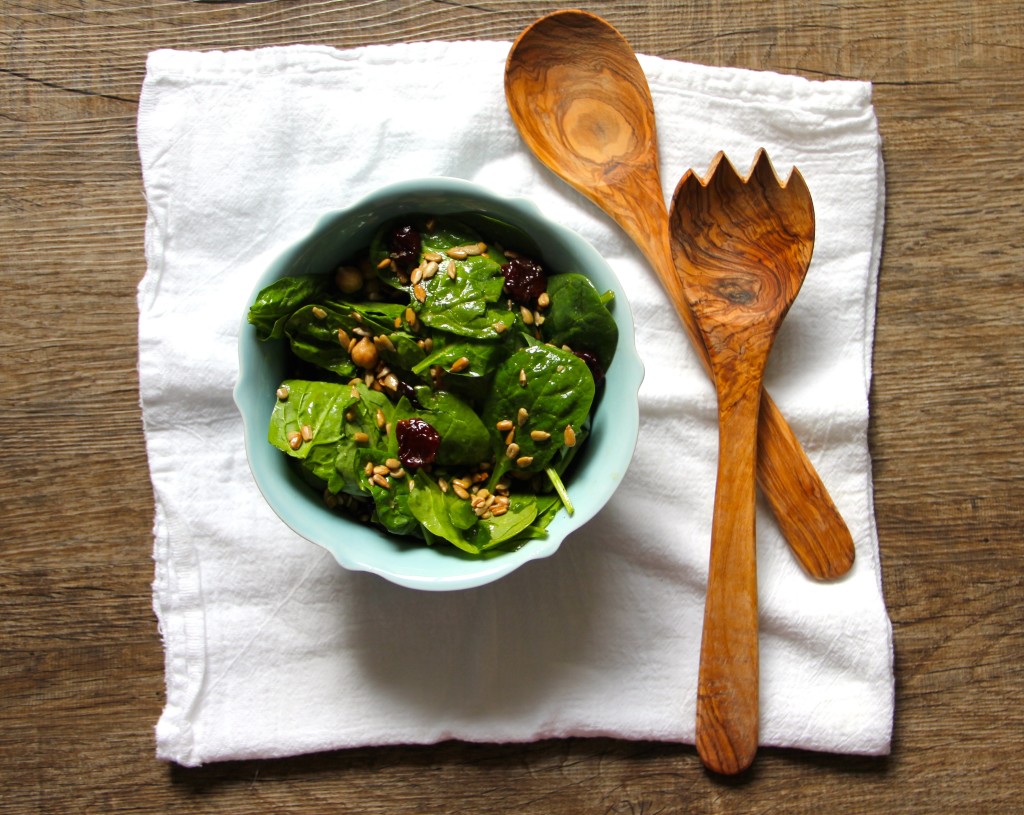 This is one of those "recipes" born out of desperation. You know, when you get to the end of the week, and you haven't made it to the shops yet so your meals get a little "inventive". I actually quite enjoy the kitchen desperation stage, I pretend I'm a contestant on Chopped…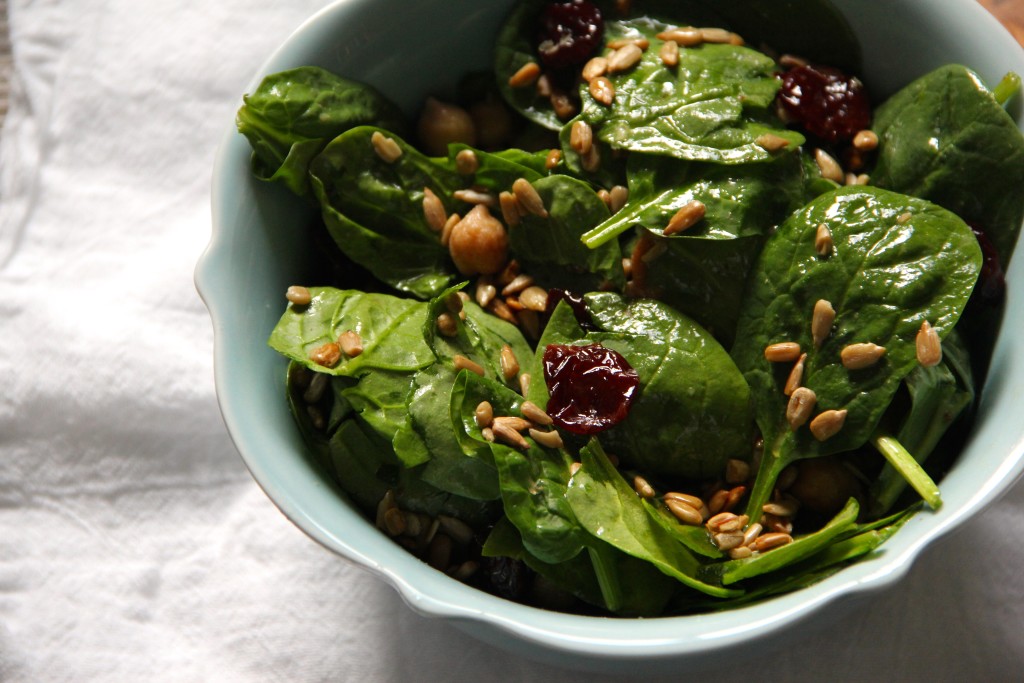 …come on now, you do the same thing don't you?!
Ahem, anyway flashback to a few weeks ago. I needed a salad to accompany the pizza I was making (recipe coming soon!). I threw this together from some bits and bobs I found languishing in the fridge, and totally loved the result! Not the most sophisticated recipe, but a fab option when you need a little salad fix!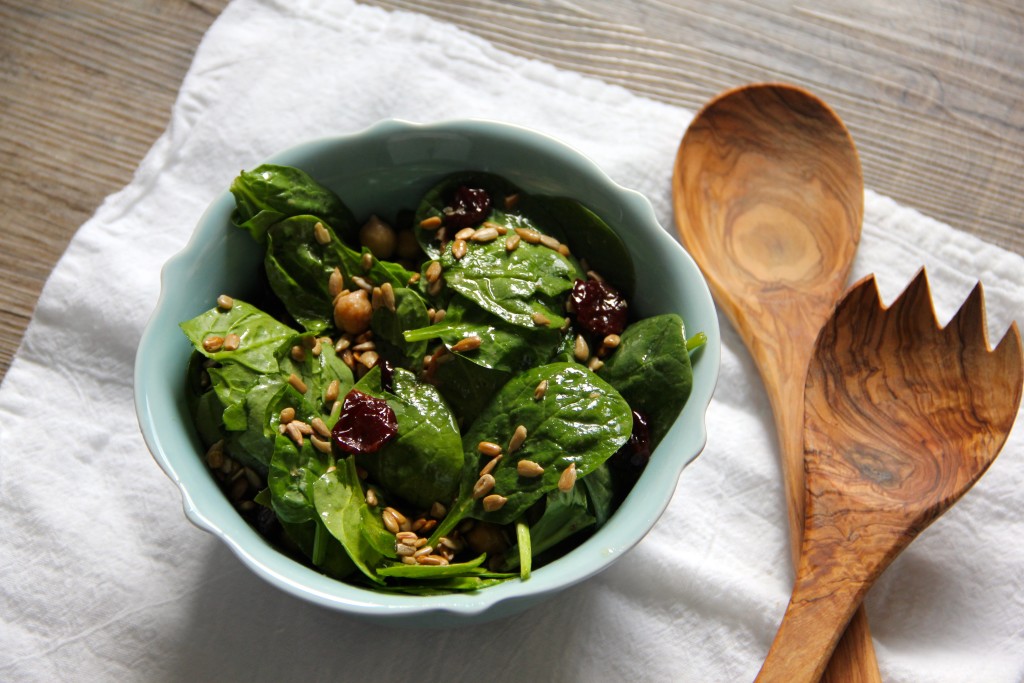 Enjoy!

Spinach Chickpea Cherry Salad
Ingredients
For Salad:
3 large handfuls of baby spinach
½ cup prepared chickpeas
⅓ dried cherries
2 tbsp sunflower seeds or pumpkin seeds
For Dressing:
2 tbsp olive oil
2 tbsp apple cider vinegar
1 tbsp honey
1 tsp dijon mustard
pinch of sea salt
Method
Assemble salad ingredients in a large bowl
Whisk together dressing ingredients in a cup or jug, and pour over the salad, and toss!