This smashed avocado chickpea sandwich comes together in minutes, and makes a bolstering and tasty lunch.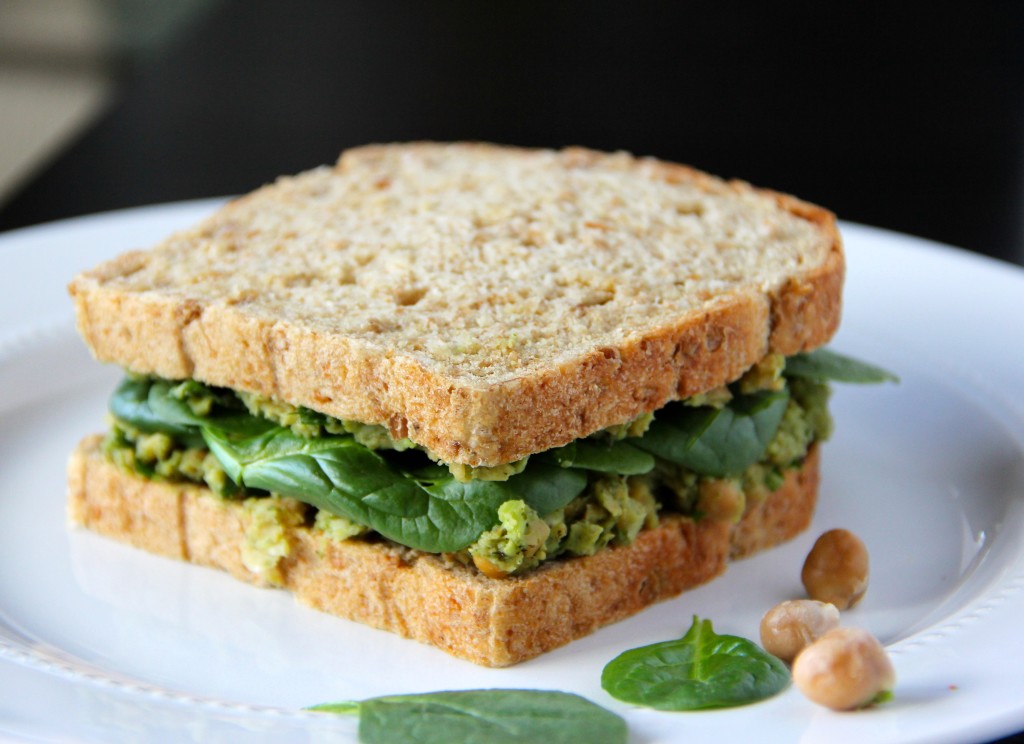 Hello all! I am writing this post from a cosy room in the north of England, the fire is crackling, and melting snow is dripping from the tree branches outside. This is the last day of a whirlwind week back home. The three of us travelled here for my sissies wedding, and we are finally relaxing after a jam packed week.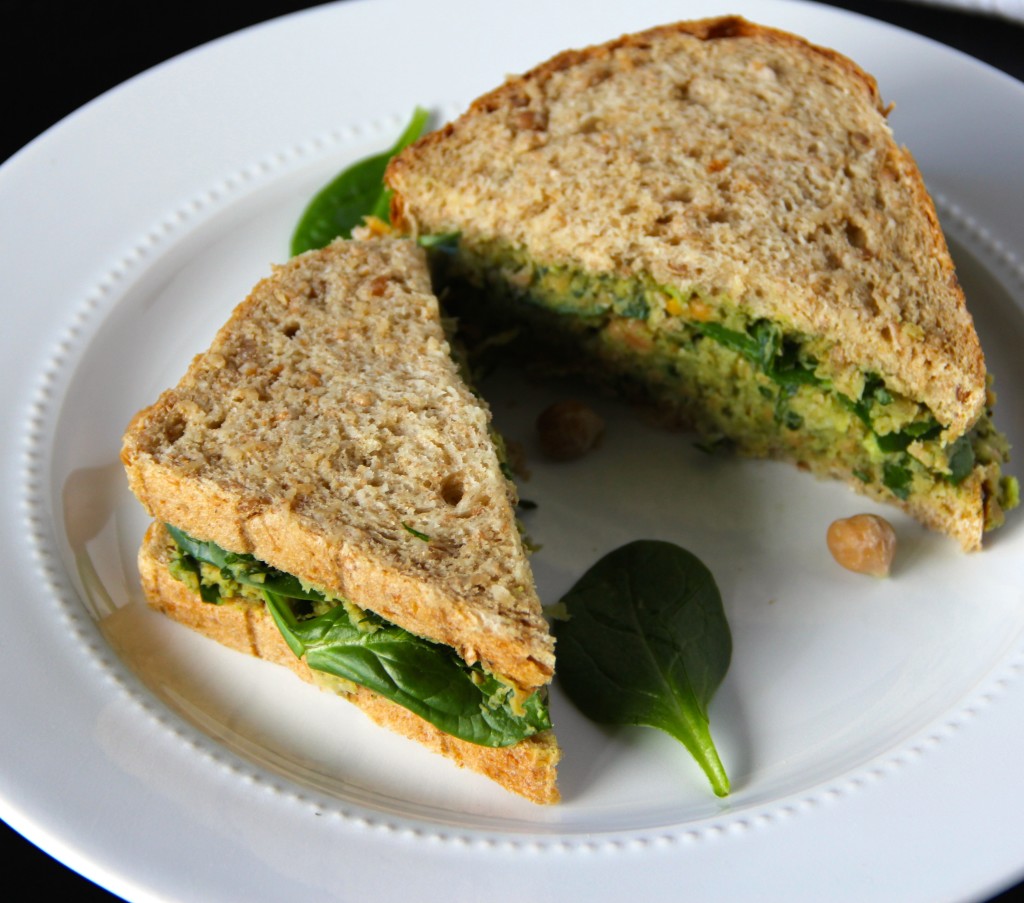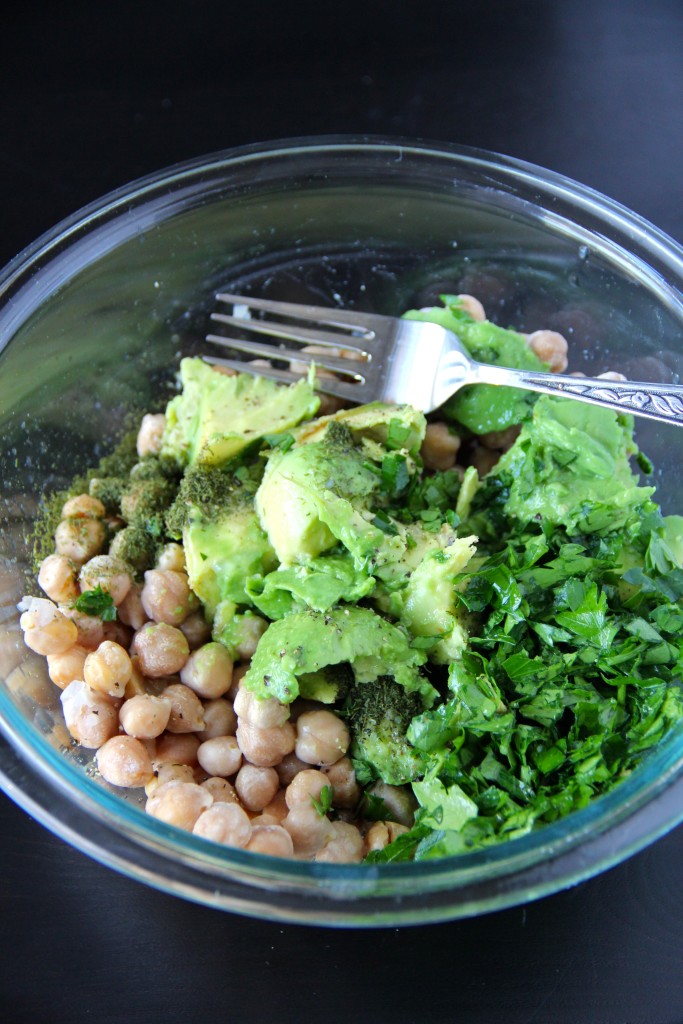 By the time you read this, we will be jetting back over the Atlantic (hopefully James will snooze the whole way again!). Anyway, I just wanted to drop by and leave you with a tasty, filling idea for a vegan lunch. You can throw this avocado chickpea sandwich together in mere minutes, and then be satisfied for the rest of the afternoon. Sometimes I make the filling in bulk so I will have lunch supplies for the rest of the week.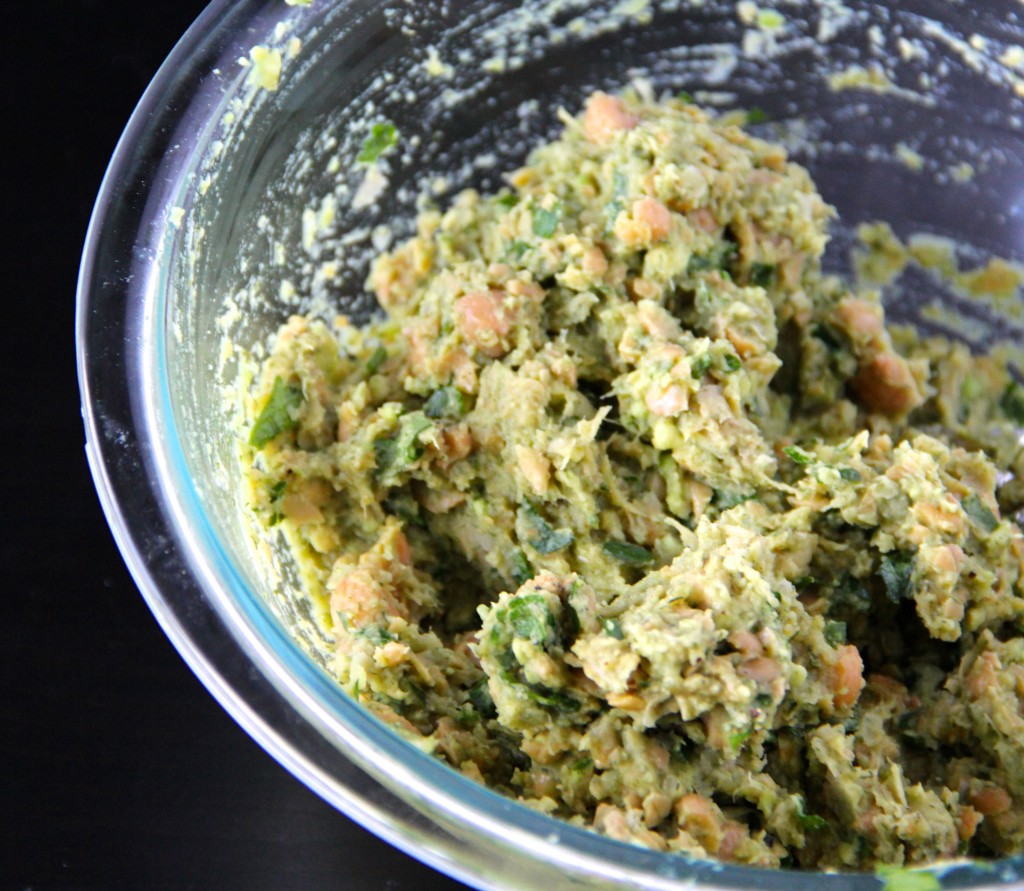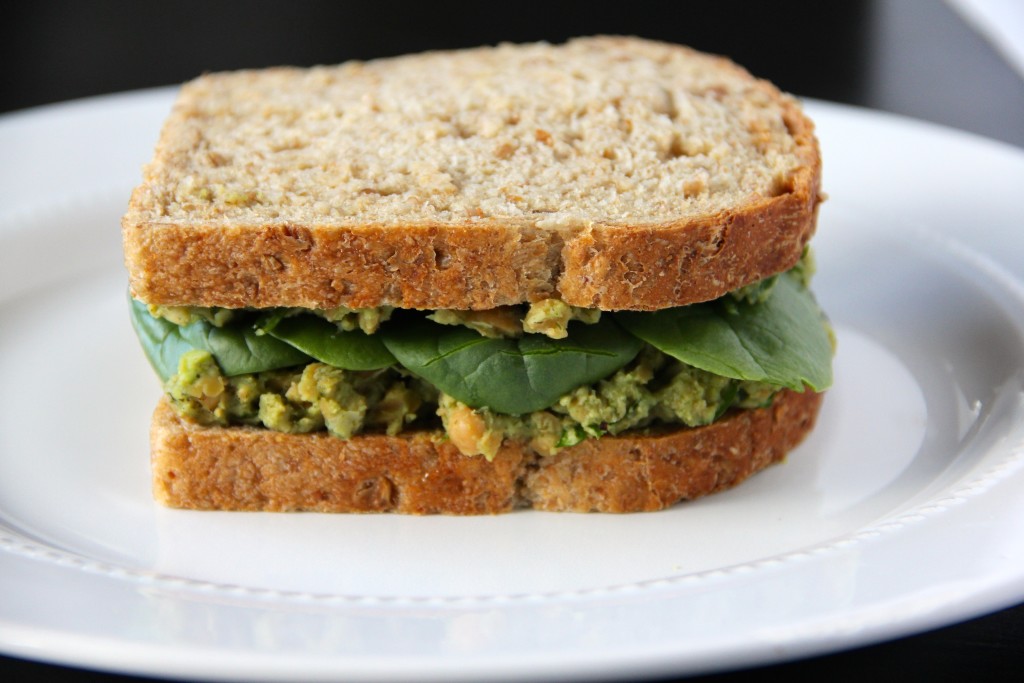 Seriously easy and delicious. Enjoy!!

Smashed Avocado & Chickpea Sandwich
This smashed avocado chickpea sandwich makes for a quick, bolstering and tasty lunch.
Ingredients
1 tin chickpeas or 1¾ cup of prepared chickpeas
1 large avocado
¼ cup fresh parsley, finely chopped
juice from ½ a lemon
2 tsp dried dill
dash of tamari
salt and pepper to taste
8 slices of good quality whole grain bread
Handful of fresh baby spinach leaves
Method
Combine chickpeas, avocado, parsley, lemon juice, dill and tamari in a large bowl. Using a potato masher, or a fork, smash everything together until well combined but with a little chunkiness remaining. You can also use a food processor but just pulse lightly- you don't want the filling to be a smooth paste!
Give the filling a quick taste test, and adjust seasoning to taste
Spread the filling on four slices of the bread, and spinach or other garnishes
Pop the final bread on top of each slice to complete your sandwich!
Notes
Inspired by Happy Herbivores "Tuna" Salad recipe.