Take a few minutes to relax this holiday season with a this naturally sweetened peppermint hot chocolate.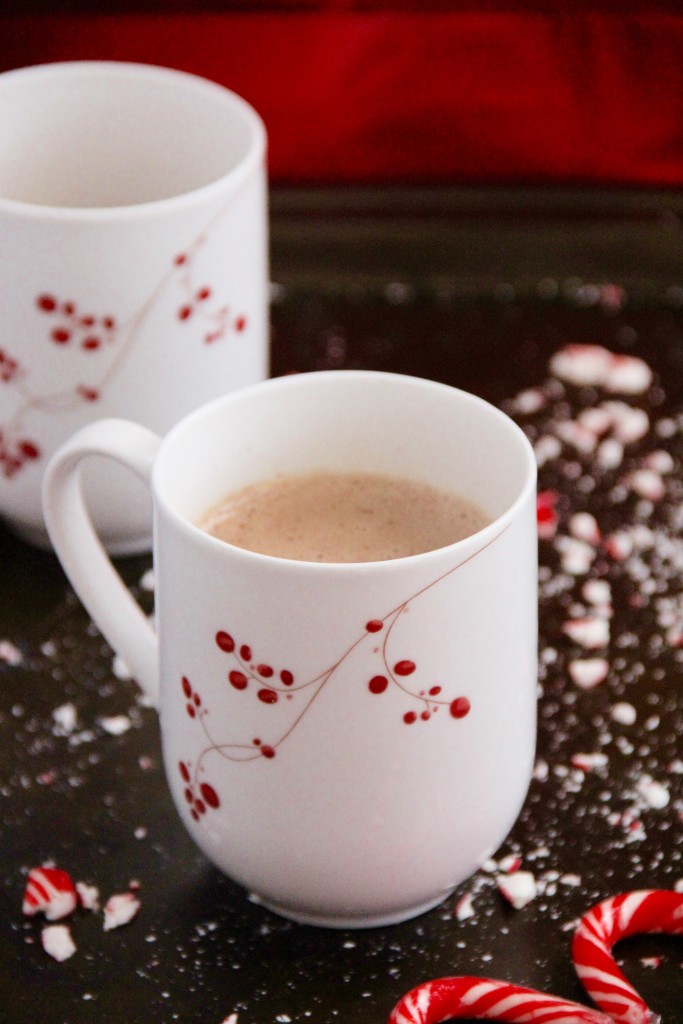 Good grief! How on earth did it get to be this close to Christmas? It feels like only yesterday I was hunting for my maternity pants so I could really let loose on Thanksgiving (I jest, I didn't actually do that. But I did consider it.).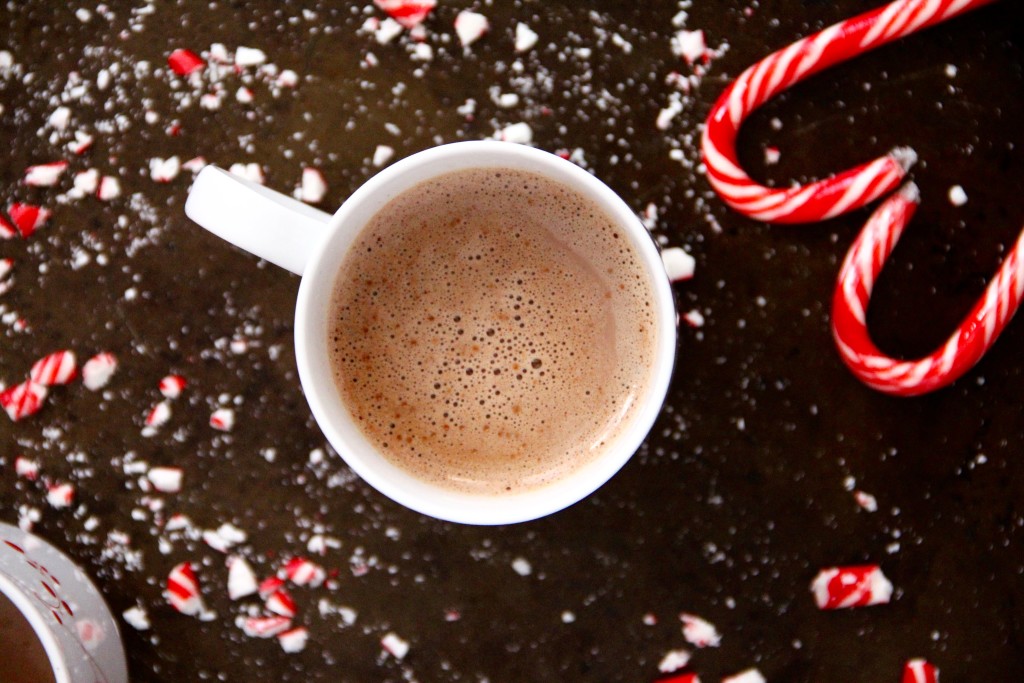 In the spirit of the season, I'm bringing you a festive, cosy treat to revive you in the flurry of wrapping paper, last minute shopping and social engagements. This peppermint hot chocolate  is naturally sweetened with a little maple syrup, and can be easily made vegan. Like many of you, I balk at the sugar content (and sometimes junk content) of hot chocolate mixes. I love this recipe for its simplicity, just four ingredients which you probably already have, heat in a saucepan, and then get comfy under a warm blanket and sip away.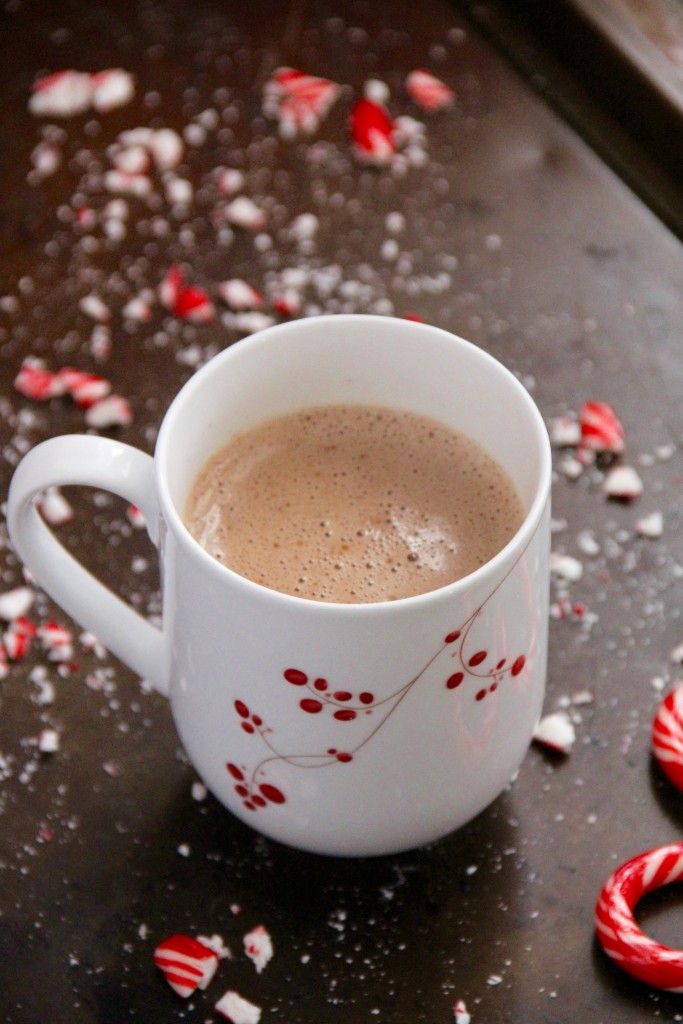 Happy Holidays, and enjoy!

Peppermint Hot Chocolate (Naturally Sweetened!)
Ingredients
2 cups milk (whatever you fancy, I've made this with almond and whole dairy milk)
3 tbsp cocoa powder
2-3 tbsp maple syrup or honey (depending on how sweet you like it!)
¼ tsp peppermint extract
Method
Mix a couple of table spoons of milk with the cocoa powder in a saucepan to make a paste. Whisk until smooth, and then turn the stove onto a medium heat.
Whisk in the remaining ingredients, and heat through until the hot chocolate is hot but not boiling. Remove from the heat, and pour into two mugs.
Notes
If peppermint flavour isn't your jam, it still tastes great without. A pinch of cinnamon instead does round out the flavour in give some seasonal spice.