My Dad's easy parsnip soup is my all time favourite!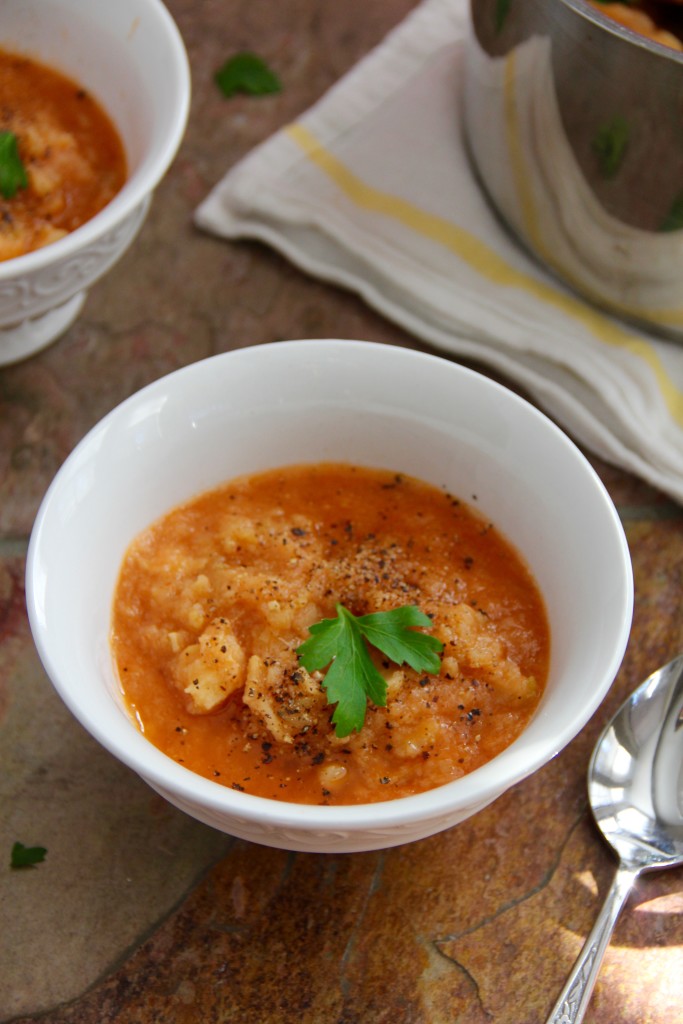 My Dad's soup game is deliciously on point, and I feel it would be wrong, nay, CRIMINAL to keep this recipe to myself. Disclaimer: I use the word "recipe" loosely, as Dad is more of a pinch-of-this, splash-of-that kind of man, but I've done my best to pin down this little bowl of nirvana for you. Dad is a man of many talents (cyclist extroadinaire, trivia maven, and baby-comedien to name a few), and I always insist he makes this for me when we visit each other. Lets talk about why its so scrummy:
Tomato Paste: This balances out sweet earthiness of the root veg, and gives everything a little zip. I find this lightness a refreshing change from the usual creamy or curried parsnip soups.
Peppercorns: Dad will roughly grind up some black peppercorns and toss them liberally into the pot, so you get this crazy delicious combination of sweet-earthy-nutty-tang and then POW pepper! Sometimes he puts whole peppercorns in… but thats up to you 🙂
Restorative Comfort: What better way to cure yourself from the excesses of the season than a lovely bowl of wholesome parsnip soup? This is so wholesome and good for you, and the perfect antidote to all of those rich desserts and cocktails we allow ourselves over the holidays. This is guaranteed to put the goodness back in!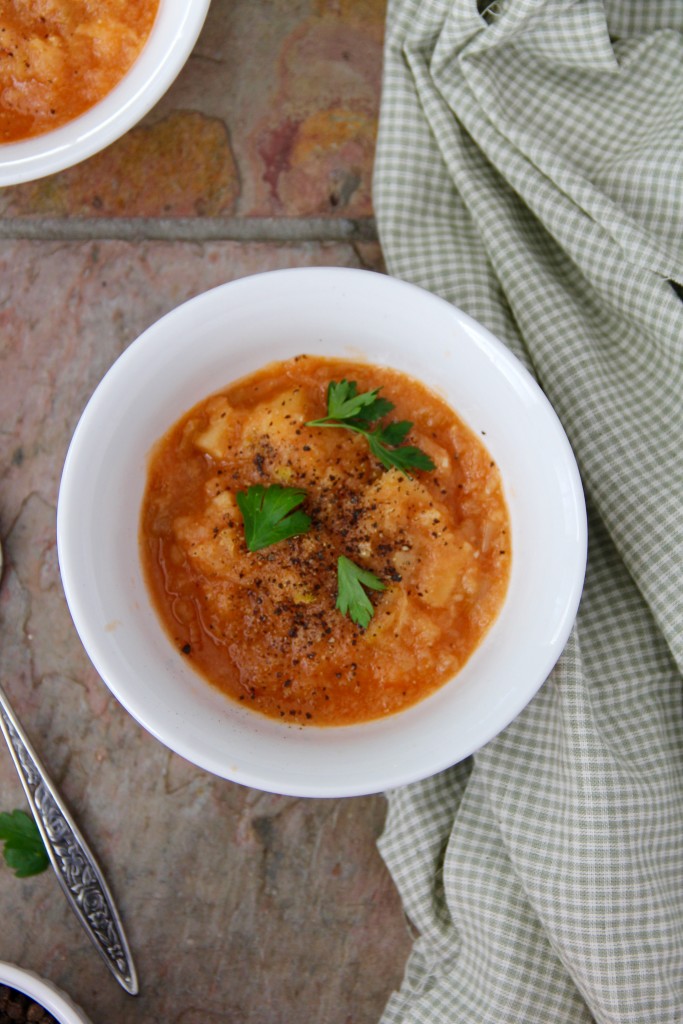 Enjoy!

Dads Parsnip Soup
Ingredients
t tbsp olive oil
1 medium onion
1 leek
4 large parsnips, peeled and chopped
1 tbsp tomato paste
2-3 cups vegetable stock* see notes
fresh peppercorns to taste, roughly ground
salt to taste
Method
Heat olive in a large pot over medium heat, add the onion and leek, and saute for about 5 minutes until soft and golden
Add the parsnips, tomato paste and stock, and bring the pot to a steady simmer
Cook for about 15-20 minutes until the parsnips are tender and falling apart, then remove from the heat and use a hand blender to achieve your desired soup consistency. I like to keep a few chunks in mine for texture. If you don't have a hand blender, you can use a regular blender or even a potato masher. If your soup looks a little thick, splash in some more stock
Season to taste with salt and some freshly ground peppercorns
Pour into bowls and enjoy!
Notes
The amount of stock you want to use will depend on the size of your parsnips and how thick you like your soup! I like to start conservatively with 2 cups, and then splash in more at the end if its looking a little thick.
This tastes amazing with a swirl of plain yoghurt
This soup freezes very well, so I like to make a big batch and store it for lazy days!