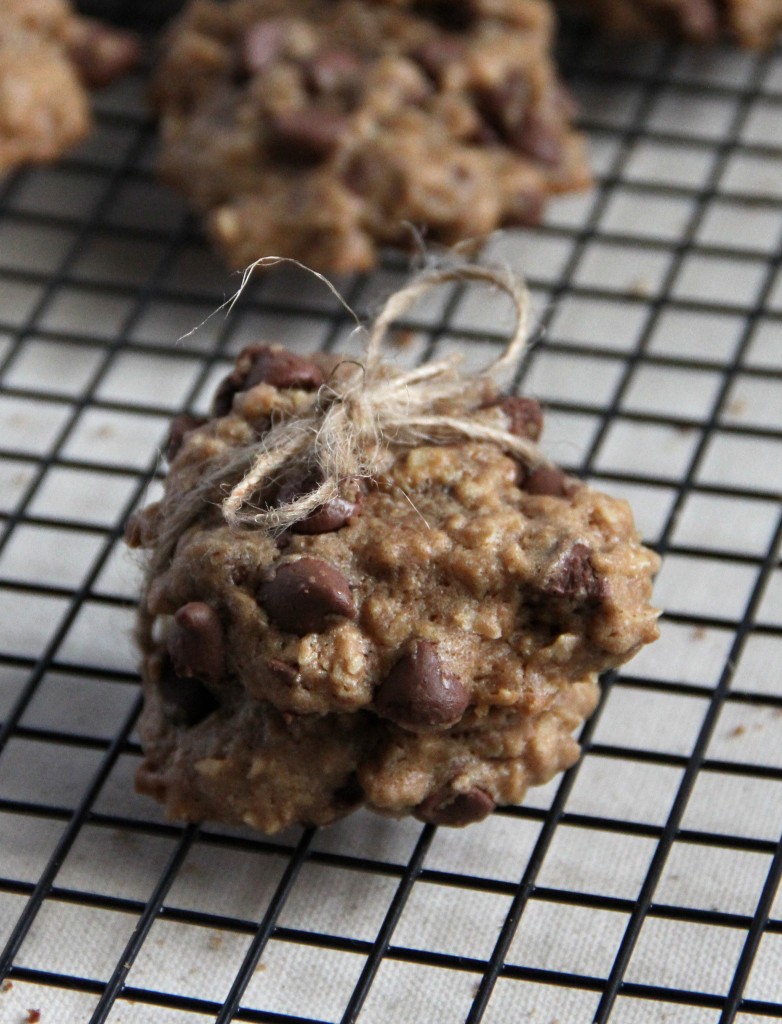 I was hoping to post a few more recipes over the weekend, my calendar was finally free after endless social engagements over the holiday season. However, mother nature had other plans and I found myself bedridden with the flu. Fortunately I was feeling much better this morning, and my symptoms had been replaced by a serious yearning for chocolate chip cookies… Strange I know, but the body wants what it wants, and I had to oblige.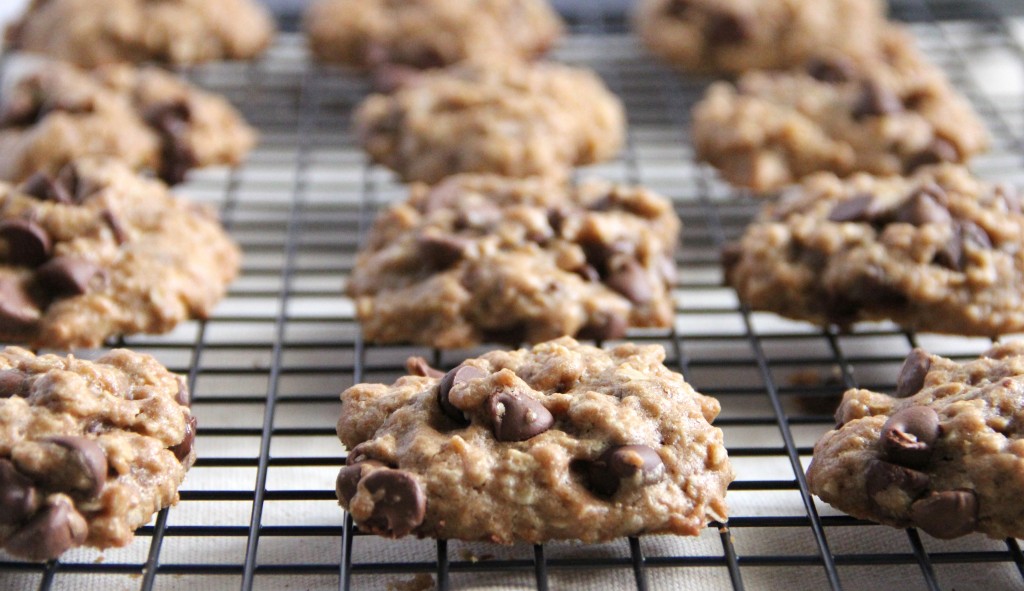 I try and use whole foods wherever possible, including baking, so these cookies are made with wholewheat pastry flour and oats. The wholewheat pastry flour has a lovely nutty taste that pairs very well with the chocolate and oats, and the coconut oil keeps the cookies very moist and very chewy for days- delish!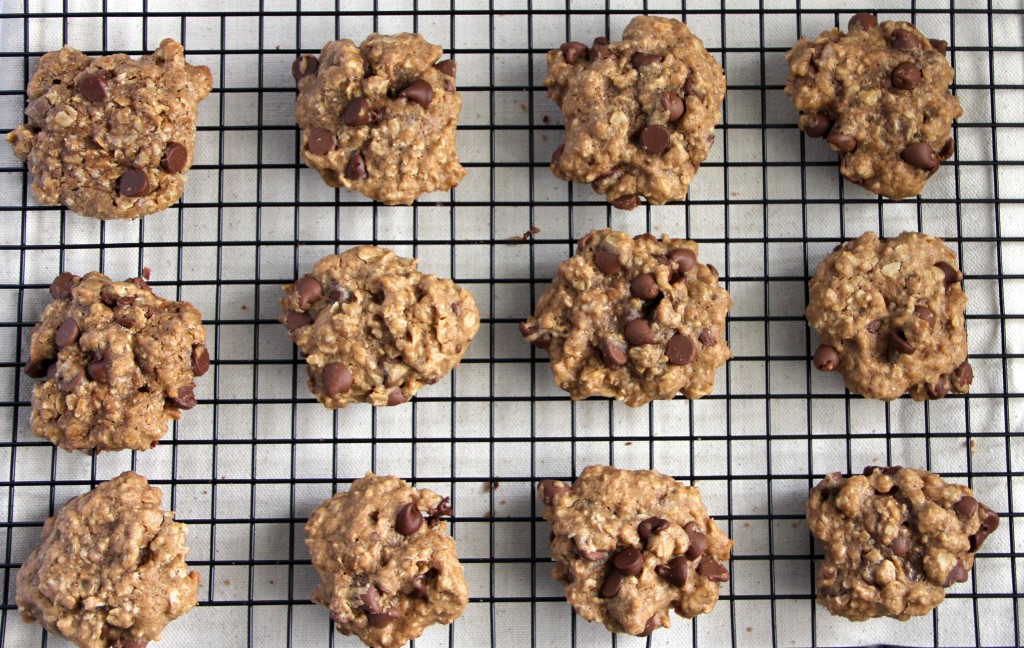 They make for a pretty hearty and satisfying cookie, I hope you enjoy them!

Chocolate Chip Oatmeal Cookies
A satisfying chocolate chip cookie made with wholewheat flour, oats and coconut oil.
Serves:
Makes a dozen cookies
Ingredients
¾ cup wholewheat pastry flour
1 cup oats
½ tsp baking soda
⅛ tsp salt
½ cup coconut oil, melted
½ cup dark brown sugar
1 egg (at room temperature)
2 tsp vanilla extract
½ cup milk chocolate chips
¼ cup dark chocolate chips
Method
Preheat oven to 350F/180C
Mix flour, oats, baking soda and salt in a bowl, set aside
Beat coconut oil and sugar with an electric mixer until smooth, add eggs and vanilla, and mix until combined
Add the dry ingredients to the wet, and continue mixing until combined
Stir in the chocolate chips
Drop golf ball sized mounds onto an ungreased baking sheet, bake for 8-10 minutes until just set, they may look underdone but they will continue to bake out of the oven
Let them rest on the baking sheet for a couple of minutes before transferring them to a wire rack to cool completely.
I adapted this recipe from the fabulous Monique who writes the Ambitious Kitchen blog. My friend Jenny and I made the original recipe in a little bake session before Christmas, and they are wonderful.