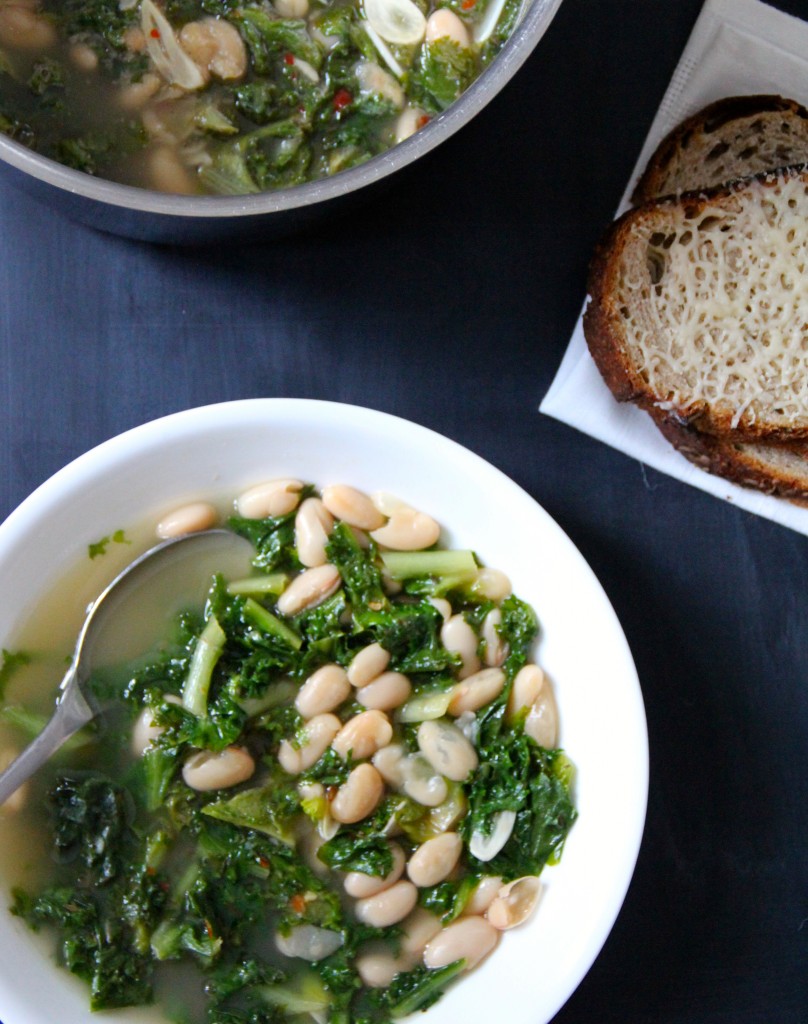 It's been a rough week getting used to Michigan again. After the familiar, temperate climes of England, I was ill-prepared for the gargantuan snow piles and biting wind of the Midwest. I thought I should share my cure with you, solace in a bowl if you will.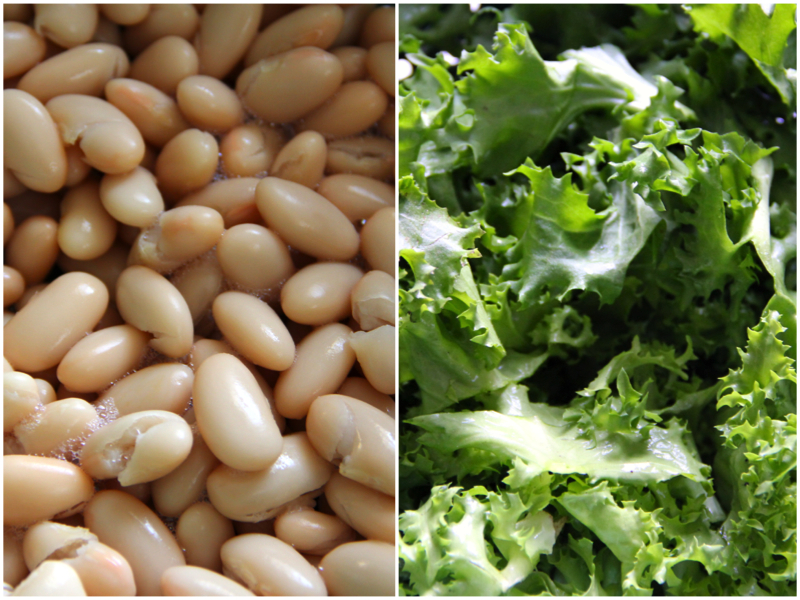 This is the perfect stew for retreating indoors and curling up with a blanket. It comes together very quickly and with minimum fuss, not much peeling chopping or grating. I like to serve garlicky parmesan toasts alongside the stew, they are perfect for dunking. Yum yum yum!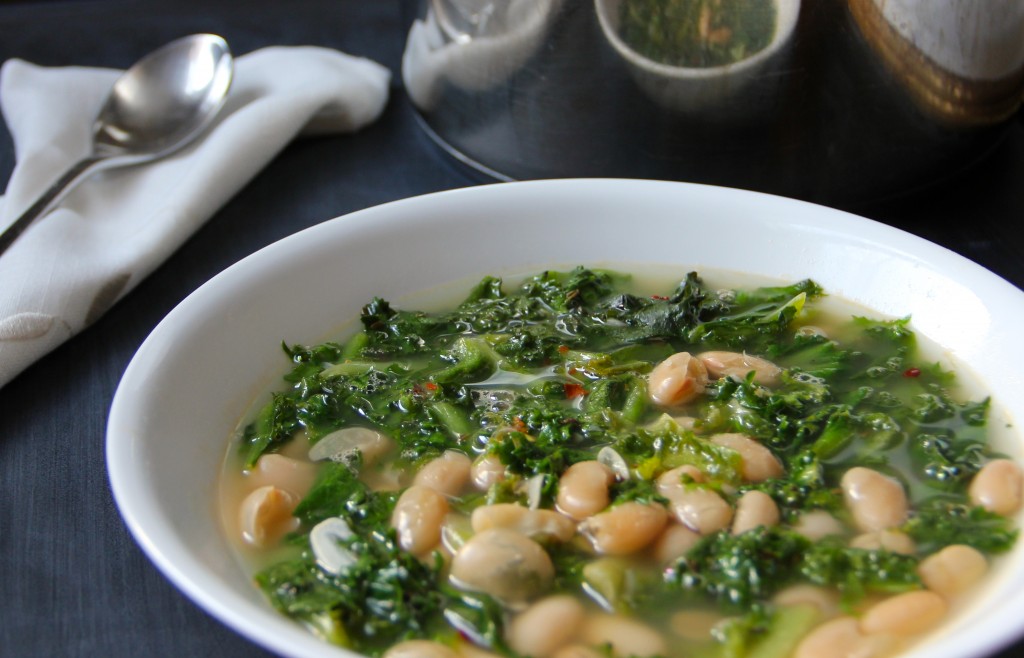 A few things to note with this recipe- please use a low sodium stock or broth otherwise the cooked-down stock could result in a very salty dish (we made this mistake once!). You could also adapt this to be vegan by simply cutting out the parmesan and making garlic toasts instead. Lastly, you could play around with the beans and greens if you are up for an experiment, just sub in whatever you have to hand.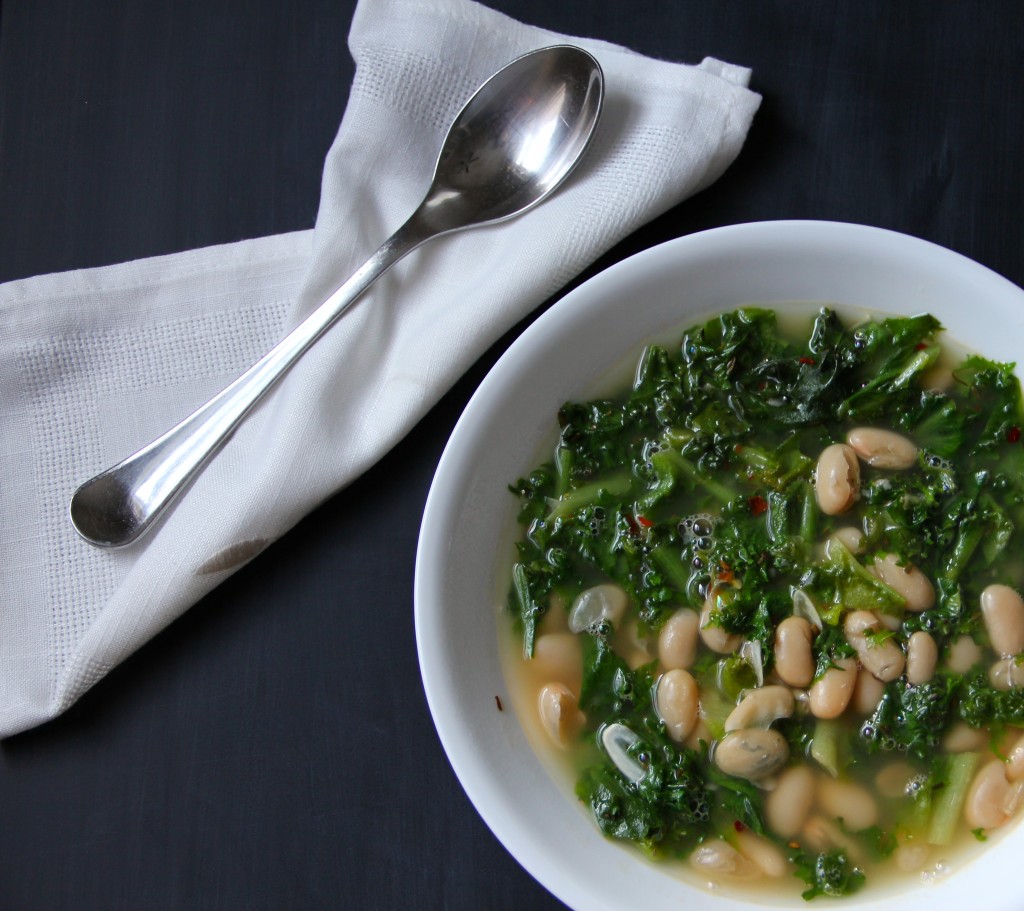 Enjoy!

Cannellini & Escarole Stew with Parmesan Garlic Toast
A comforting stew of Cannellini beans and escarole with delicious garlic and parmesan toast for dunking.
Serves:
2 generously or 4 for a lighter meal
Ingredients
3 tbsp olive oil
4 garlic cloves, finely sliced
3 cups good quality, low sodium vegetable stock
1 cup of white wine
1 tin cannellini beans (14oz/400g)
1 tsp dried thyme
1 tsp dried chili flakes
1 head of escarole, chopped into ½ inch ribbons
2 tbsp fresh parsley for garnish (optional)
Salt and pepper to taste
4 slices of good quality whole grain bread
1 garlic clove
½ cup freshly grated parmesan
olive oil to drizzle
Method
Slowly heat olive oil in a large pot, add garlic cloves and fry very gently until the edges become slightly golden (this will happen quickly, so be careful, nothing is more displeasing than burned garlic!)
At this point, add the stock and wine, bring to a boil and cook uncovered for about 15 minutes to reduce to stock and concentrate all of that flavor
Reduce the heat and stir in the beans and seasoning, cook for a couple of minutes
Fold in the escarole ribbons until they begin to wilt
Cover, and reduce the heat to the lowest setting
Allow the escarole to cook very gently and all the flavors to combine while you make the toast
Arrange bread slices on a baking tray and toast under the grill or broiler for a minute until barely toasted
Remove the slices of bread, flip them over and put them back in the oven until the second side is just barely toasted
Remove from the oven and rub the garlic clove liberally over the surface of each slice, you should have very little clove left after this step
Sprinkle a small handful of parmesan on each slice
Drizzle the whole lot with a little olive oil
Return to the oven for a couple of minutes until the cheese has melted
Serve the soup into wide, shallow bowls and garnish with fresh parsley and salt and pepper to taste
Add the toast to the side
Slurp and dunk to your hearts content
Notes:
I was first inspired to combine escarole with white beans after making this risotto from Smitten Kitchen. In developing this recipe I also consulted this creation by Chef John at Food Wishes .