These life-affirming apple cheddar pita pockets are ooey-gooey, creamy, tart and crisp all at once.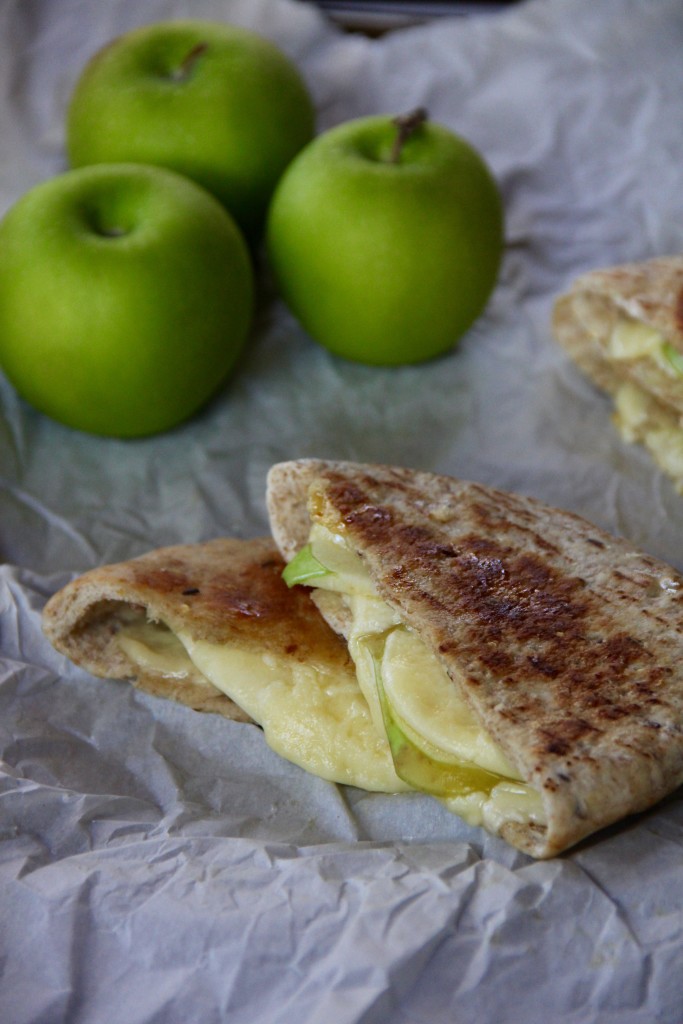 I went the first eighteen years of my life ignorant of this delicious duo. Then one day I was at my friends house for Sunday lunch, when his grandfather uttered a sentence that drastically changed my world view. Are you ready? And this can only be said in a thick Lancashire accent, "Apple Pie without cheese is a kiss without a squeeze". Woah. I never looked back.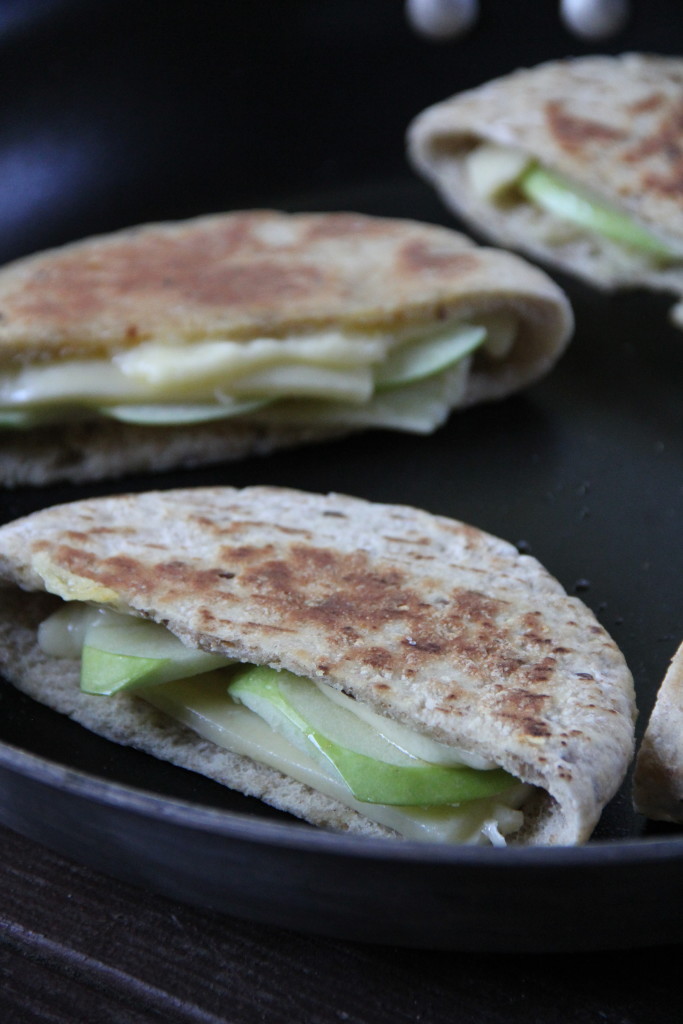 So, your first assignment is to enjoy your next slice of apple pie with a good wedge of cheese and report back. Your second assignment is to make these life-affirming apple cheddar pita pockets. Ooey-gooey, salty, creamy and hot from the cheddar, and then a delicious tart, crisp PUNCH from the apple. Plus they come together in mere minutes, and are real crowd pleasers.If you want to get fancy I've also thrown in some cranberries, walnuts, even some red onion chutney, but nothing beats the simplicity of apple and cheddar on its own.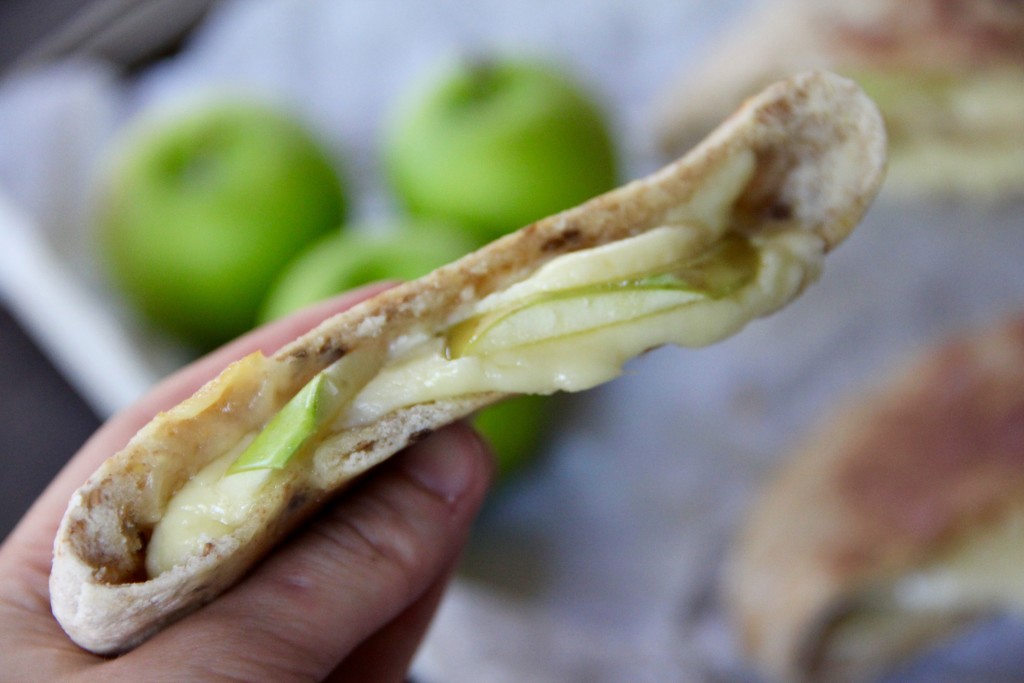 Enjoy!

Apple Cheddar Pita Pockets
Ingredients
2 whole wheat pitas
150g/5oz sharp extra cheese, cut into slices or grated
1 small green apple, thinly sliced
a little olive oil for brushing
Method
Slice each pita in half, and carefully split them open
Arrange a layer of cheddar at the bottom of one pita pocket, layer the apples on top of the cheddar, and then arrange a second layer of cheddar on top of the apple. Repeat with the remaining three pita halves
Heat a large non stick pan over medium heat, brush each pita with a little olive oil, and place them in the pan. Turn the heat down to low, and gently cook the pitas on one side until golden brown, then flip and cook for a few more minutes until the cheese has melted. If a little cheese escapes- don't worry! It will make a nice crispy cheesy outer layer (yum!).
Remove from the pan and devour!