This easy vegan haggis is chock full of spiced vegetables, lentils and wholegrains. Perfect for your Burns Night Supper!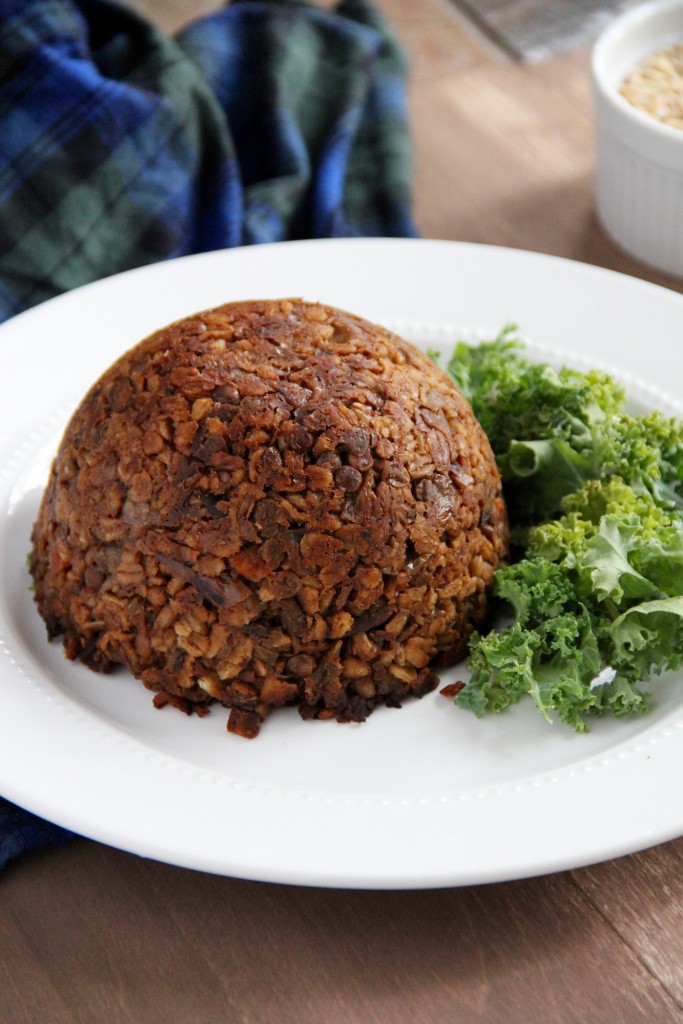 Vegan haggis: why?
Honestly, I'm not sure. One minute I was jotting down ideas for recipes to make in January, the next minute I was down a Burns Night– Vegetarian Haggis- Cyber Hole so deep, there was no way out. But if we can move past the randomness, you will see that this has a lot going for it.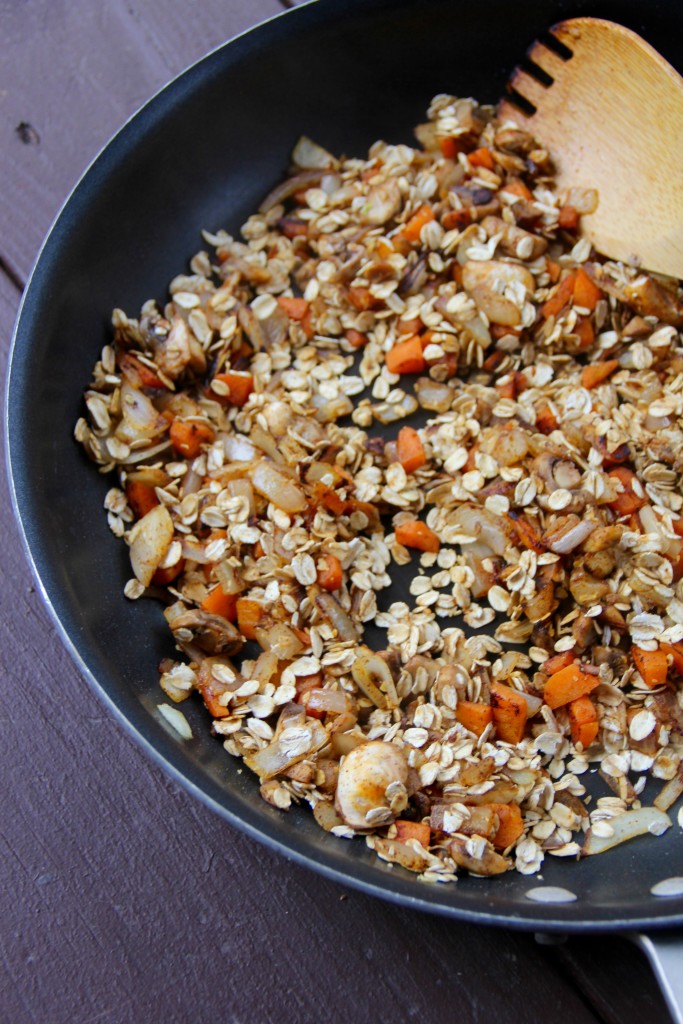 Full of good stuff- Vegetables, pulses, and wholegrains, oh my! This is is so wholesome and nourishing, and incredibly filling to boot!
Flavour- The spices give this vegan haggis a smoky-spicy, salty-sweet flavour, that I find highly addicitve, and very January appropriate.
Obvious reasons– Surely this is preferable to the original, even to meat eaters?!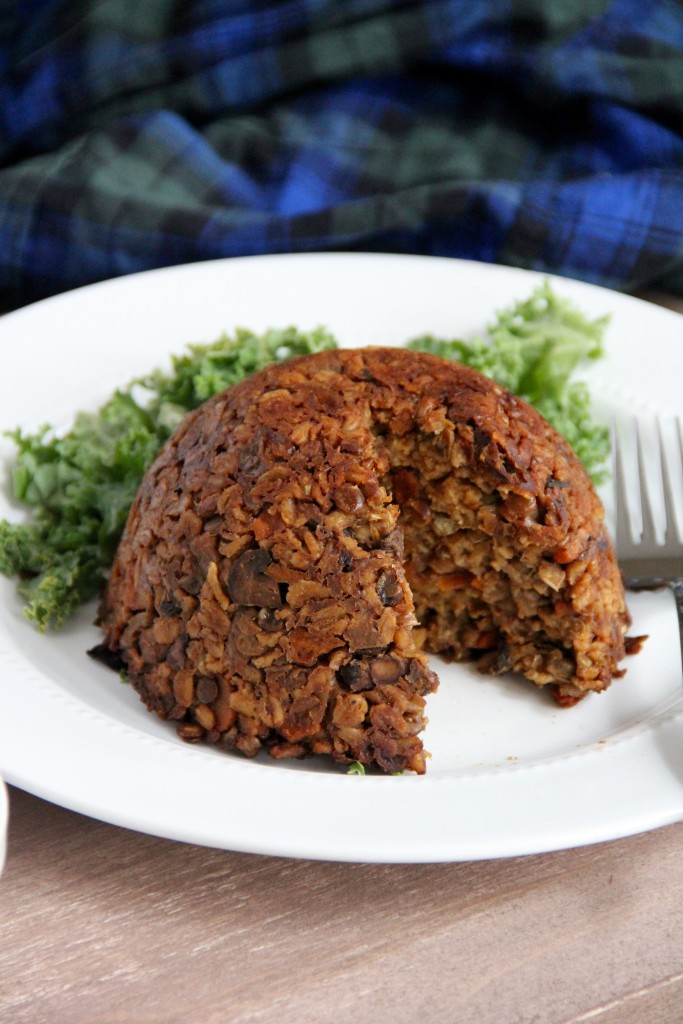 So rustle this up with some neeps and tatties, pour yourself a scotch, and enjoy!

Vegan Haggis
This easy vegan haggis is chock full of spiced vegetables, lentils and wholegrains. Perfect for your Burns Night Supper!
Ingredients
⅓ cup green lentils
⅓ cup pearl barley
2 tbsp olive oil
1 large onion, finely chopped
1 large carrot, finely chopped
1 cup mushrooms, finely chopped
½ tsp allspice
1 tsp smoked paprika
¾ cup rolled oats
2 tsp marmite (or vegemite)*
1½ cups vegetable stock
2 tsp molasses
generous grind of black pepper
Method
Preheat oven to 350F/175C.
Grease a 500ml (2 cup/ ½ quart) pudding bowl, and set aside.*
Put lentils and barley into a large pot, with enough water to generously cover everything by a few inches. Pop on the lid, and bring to a boil, reduce to simmer for about 30 minutes until the lentils and barely are tender. Keep an eye on it in case you need to add more water. Drain if necessary, and set aside.
Meanwhile, in a large frying pan or skillet, heat the olive oil over a medium heat, Add the onion and carrot, and cook for about 5 minutes until beginning to brown. Stir in the mushrooms, and spices and cook for about 3 more minutes until the mushrooms start releasing their liquid. Next, add the oats, marmite, stock and molasses. Bring the pan to a boil, and reduce to simmer for about ten minutes until the liquid is absorbed and the mixture is thickened. Season generously with black pepper, and stir in the cook lentils and barely.
Tip the mixture into the greased pudding bowl, and cover the top with foil. Bake for 30 minutes, remove the foil and bake for 30 minutes more until the haggis is cooked through and firm. Carefully tip out onto a plate and cut into wedges.
Notes
*I used a pudding bowl for this, but if you don't have one to hand, you could bake it in a loaf tin instead, or even as individual portions in a muffin tin. If you went the muffin tin route you would need to reduce the cooking time significantly.
Haggis is traditionally served with "Neeps and Tatties".
Adapted from this recipe.