This ridiculously easy spicy quinoa bean salad is perfect for Summer!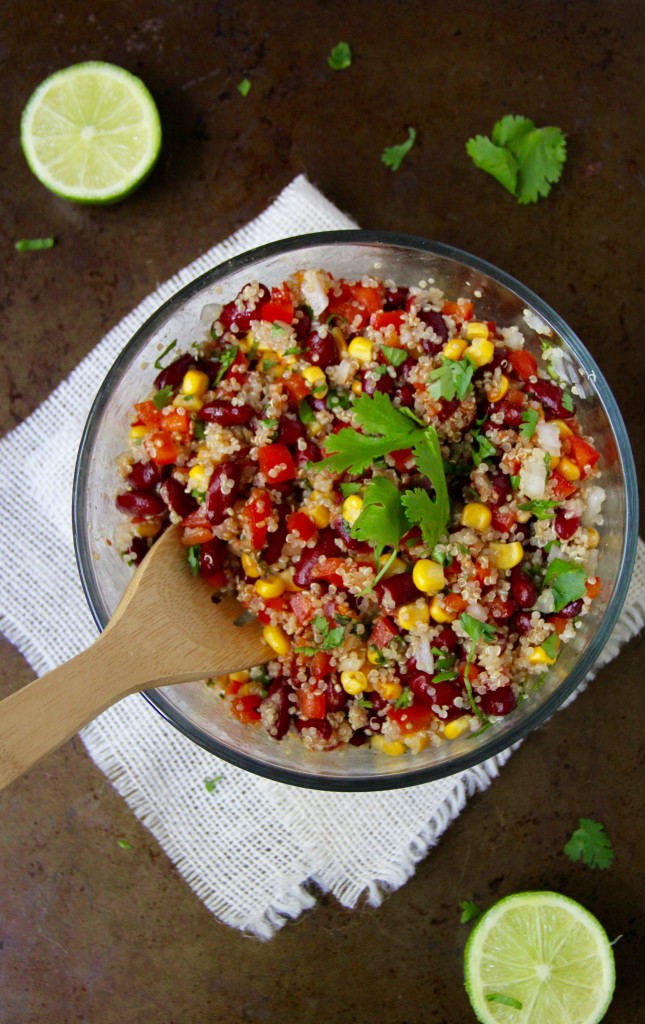 I don't know about you, but I'm always a little flummoxed when asked to bring a "dish to pass" to a social gathering. I overthink it. I scan pinterest looking for a showstopping recipe, I integrate my poor husband, I over analyze, I get flustered. Nobody wants the to be the bringer of the dreaded "untouched" salad, but why do I torture myself so?! Usually the most popular dish at any potluck is simple, delicious, and easy to prepare. So relax, I've got you (and myself!) covered with this ridiculously easy and tasty spicy quinoa bean salad.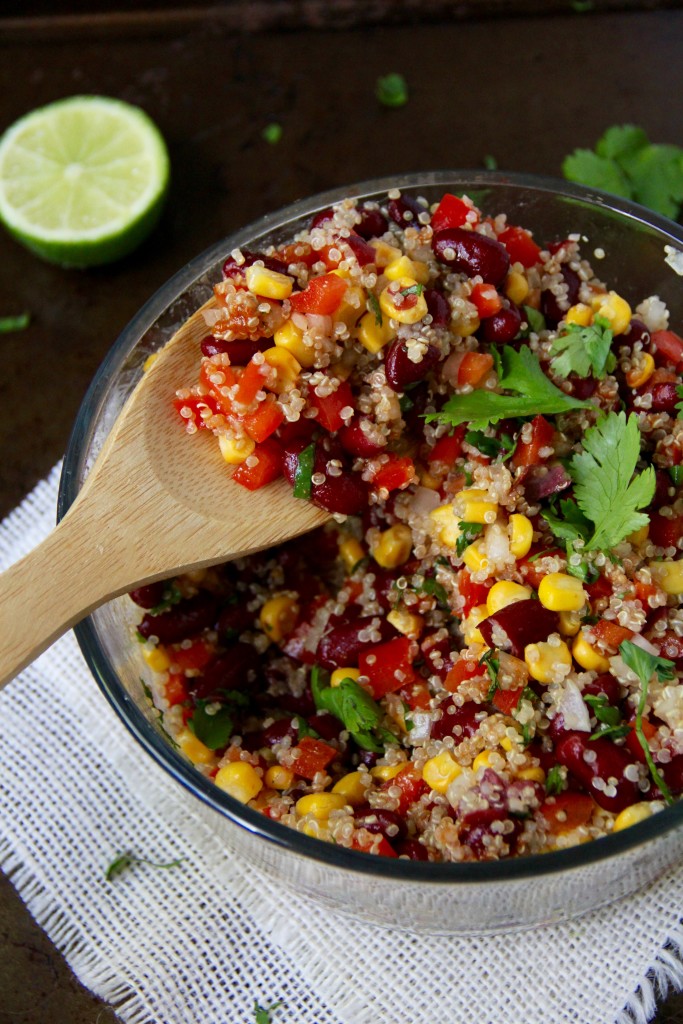 Enjoy!

Simple Spicy Quinoa Bean Salad
Ridiculously easy spicy quinoa bean salad, perfect for Summer!
Ingredients
½ sweet onion or red onion, finely chopped
Juice of 1 lime
½ cup quinoa
1 red pepper, finely chopped
1 tin kidney beans/2 cups cooked kidney beans (or any other bean you have to hand!)
2 cups frozen sweetcorn (no need to thaw)
1-2 tbsp hot sauce depending on how spicy you like it
2 tbsp olive oil
2 tsp cumin
Method
Place the chopped onions in a large bowl, squeeze in the lime juice, and place in the fridge while you prepare the other ingredients
Cook the quinoa, and add to the onion-lime mix
Chop the pepper, and add to the onion-lime mix
Add the beans, sweetcorn, hot sauce, olive oil and cumin. Give everything a good mix, and pop back in the fridge for half an hour or so to let the flavours mingle!