This dish of roasted broccoli with sun dried tomatoes, Farro, Feta and tahini make for a simple, nourishing dinner, packed with nutty, salty flavour.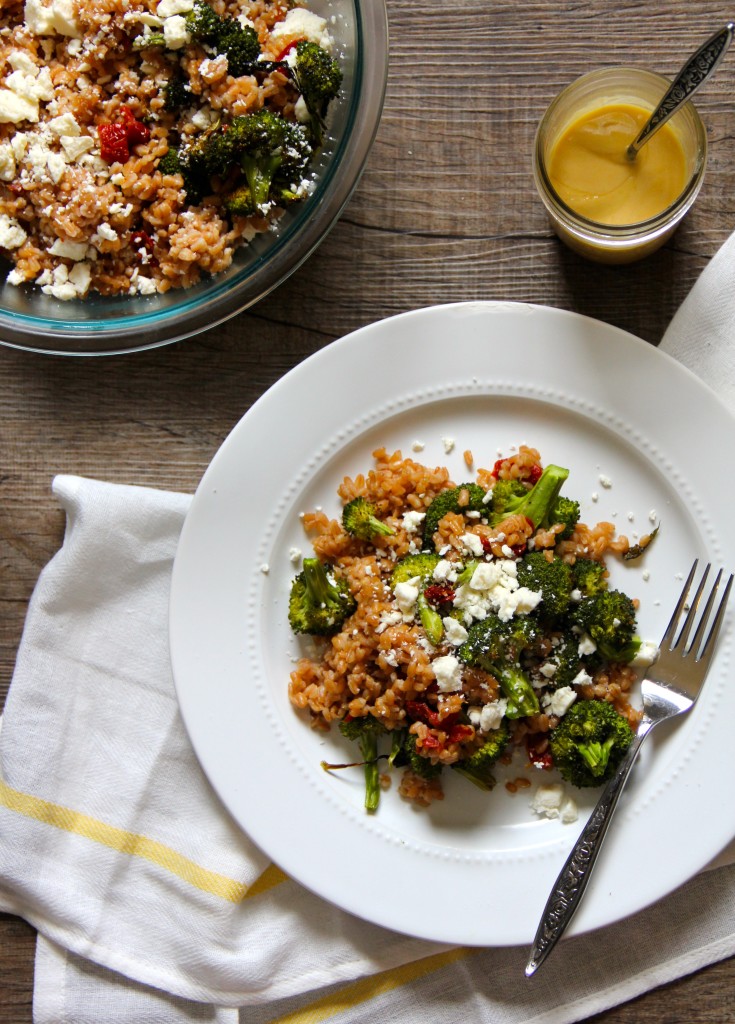 Self care. Do you make it a priority? What does it mean to you? Last weekend I was all set to catch up on photographing some new recipes and posting them on here for you, but on Sunday I totally crashed and burned. It turns out that a full time job, a baby, a husband facing a thesis deadline, two transatlantic flights, a training schedule and a social life became too much for me to manage, and my body told me so.
I spent most of the weekend unable to move from the sofa (which I discovered is especially horrible when you have a baby to take care of!), and this experience confirmed what I already know to me true: health is really all about balance. A good diet and exercise regime will only get you so far if you are sleep deprived or not managing your stress well. So, I decided to take the last week to take care of myself a little better, a few bubble baths, yoga in place of HIIT, better food choices, and early nights when I could get them. I'm now back to my usual self, so thanks for letting me take the week off!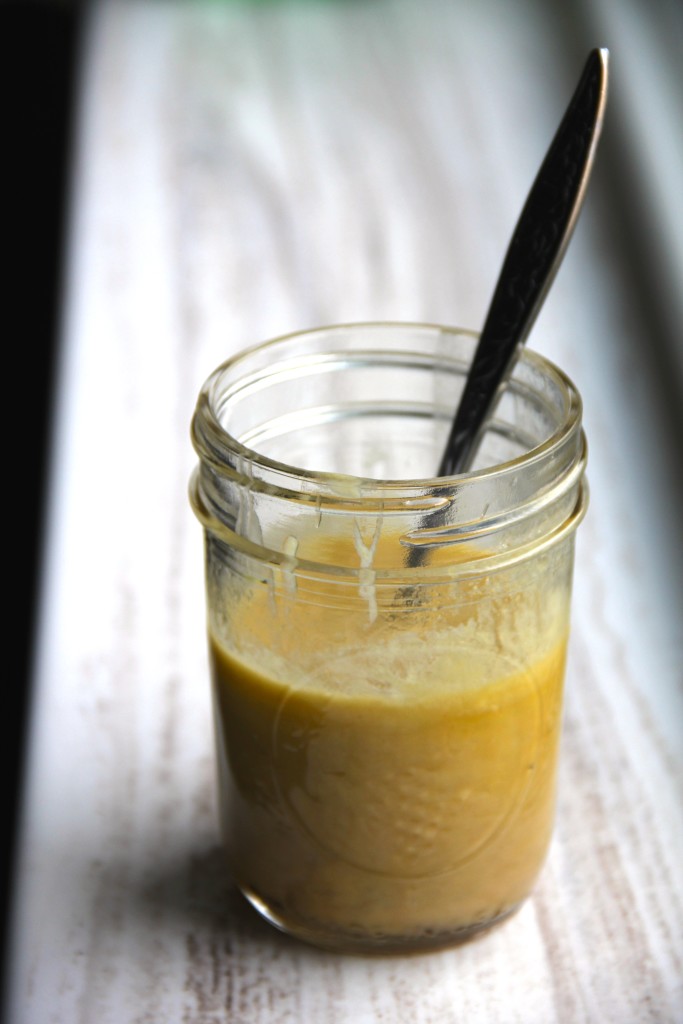 It seems fitting that I am sharing this recipe with you today, because for me it embodies those themes of health and balance. Whole grains, fresh seasonal vegetables and a sprinkling of good cheese. This feels like such a restorative meal, and most importantly it can be made in about 20 minutes which is vital if you are feeling pressed for time! I am a huge fan of broccoli, ESPECIALLY when roasted with a little salt. In this dish I have paired the broccoli with juicy sun dried tomatoes, salty feta cheese, and a nutty tahini dressing, all on a base of farro. So beautiful, so nourishing.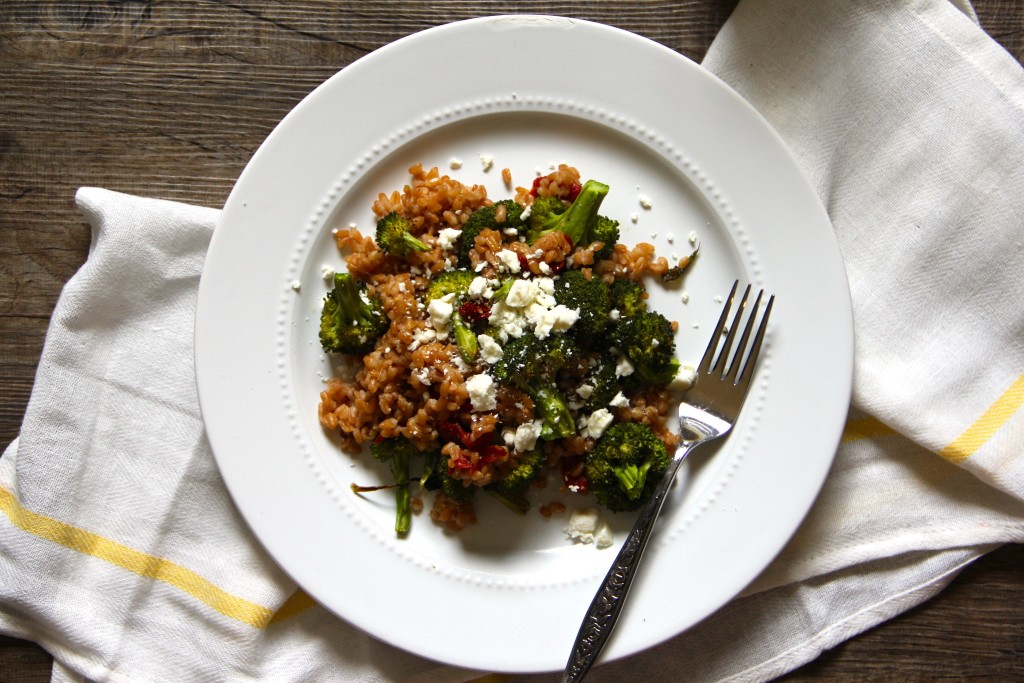 Enjoy!

Roasted Broccoli with Sun Dried Tomatoes, Farro, Feta and Tahini
Ingredients
For Farro/Broccoli mix:
1 cup farro
1 medium head of broccoli cut into florets
1 tbsp olive oil
salt and pepper
⅓ cup sun dried tomatoes (drained if oil packed)
¼ cup feta, crumbled
For tahini dressing
¼ cup tahini
2 tbsp olive oil
2 tbsp water
1 tsp honey
Juice of half a lemon
Method
Preheat oven to 400F/200C
In a large saucepan, bring two cups of water to a boil, add farro and reduce to a simmer for 20 minutes until water is absorbed and the farro grains are tender. Set aside
Meanwhile, roast the brocolli: toss florets with olive oil, and sprinkle with salt and pepper. Roast in the oven for about 20 minutes when the brocolli is tender, a little crisp, and beginning to chat at the edges
While the farro is cooking, and the brocolli is roasting, whisk together the ingredients dog the tahini dressing, set aside
When the brocolli is ready, remove the florets from the oven. Combine brocolli with cooked farro, and stir in the sun dried tomatoes.
Divide into four portions, and sprinkle feta over each plate
Finally, drizzle a little tahini sauce over the top of each portion
Notes
Quinoa, rice, barley or other grains can be used in place of farro if you don't have it to hand!