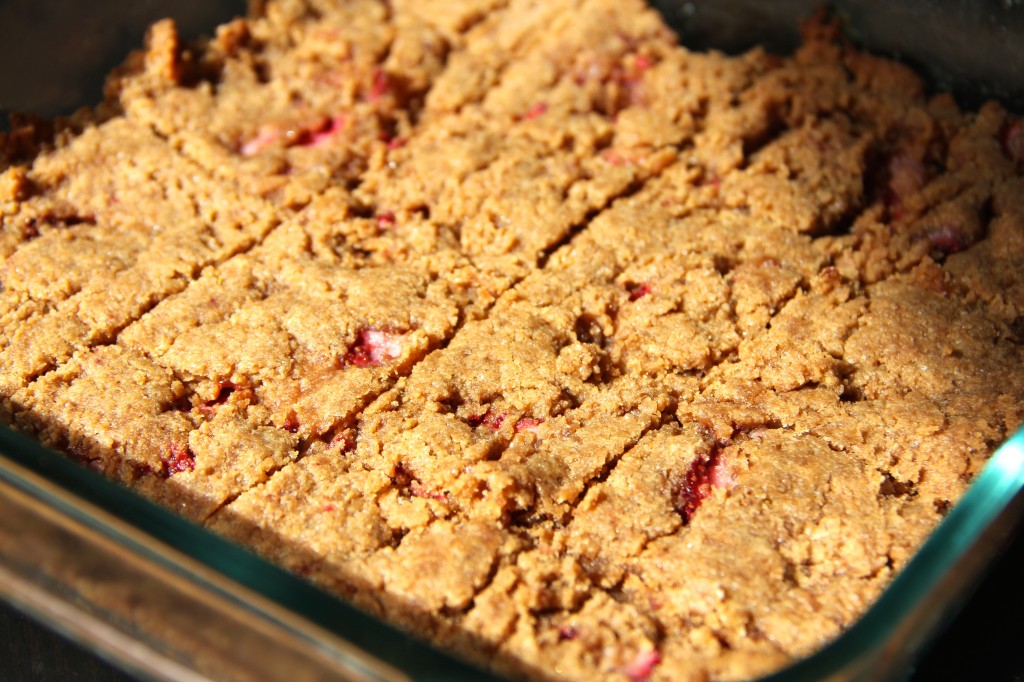 Greetings! Feeling a little fuzzy today coming back to reality after an idyllic, sunshiny long weekend… bliss! To ease the transition, I've prepared you a little treat, Peanut Butter and Strawberry blondies! But Before we get into these bite sized beauties, how was YOUR weekend? Did you have a long one too? Kirk came home for a quick visit, so we did some dune hiking with the pup, a little beach bumming on Lake Michigan, and breakfasted greedily on giant blueberry pancakes. Lovely. The warm weather is well and truly here now, which seems to be making everyone in Michigan very happy 🙂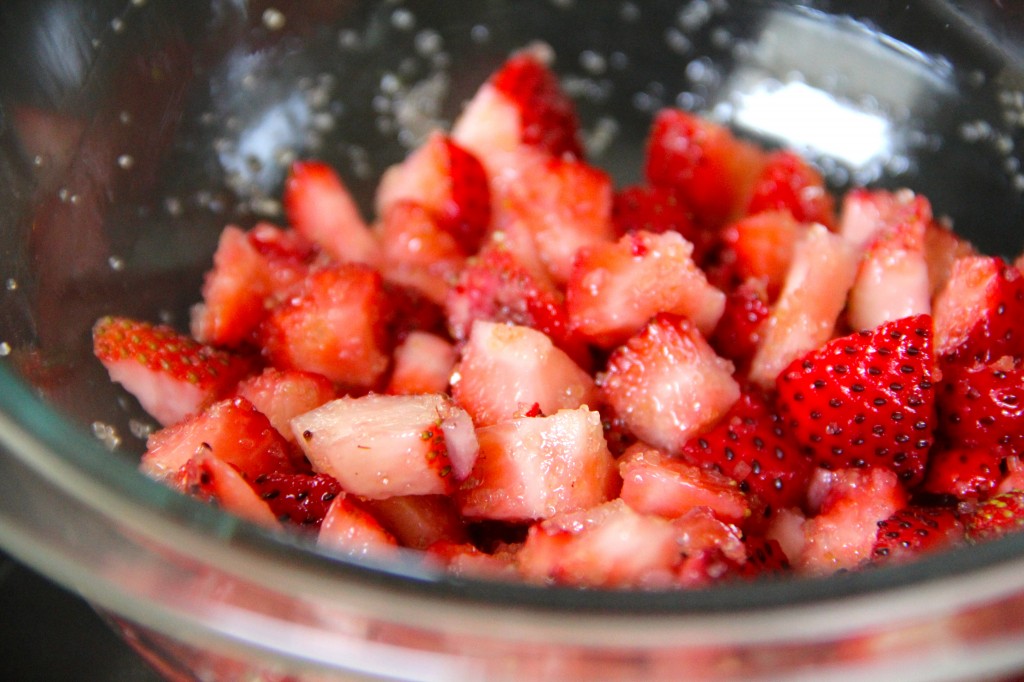 So why should you bake these blondies? Imagine a PB&J in cake form… well this is it! It also happens to be 100% wholewheat and vegan. Yum, Yum! Still not sold? They take 5 minutes to throw together, and 25 minutes to bake. Pretty wonderful if you ask me. Hope you enjoy them!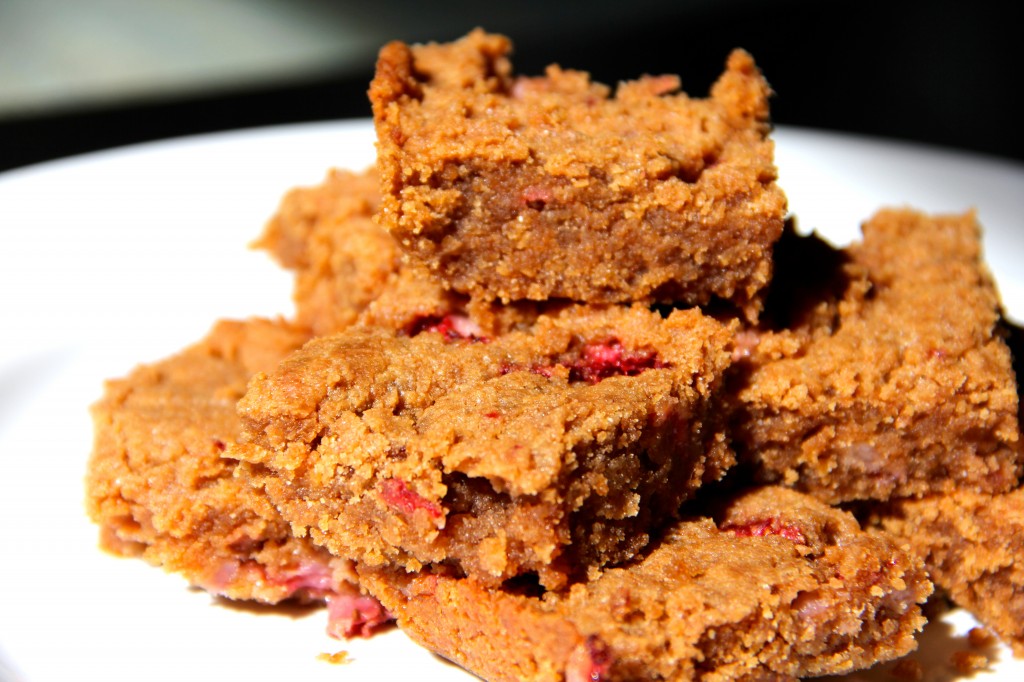 Peanut Butter & Strawberry Blondies
These Peanut Butter and Strawberry Blondies are like a PB&J in cake form! They are also vegan and 100% wholewheat.
Serves:
Makes 16 mini blondes
Ingredients
1 cup (125g) strawberries
½ cup + 1tbsp (100g) light brown sugar
¾ cup (185g) smooth peanut butter
⅓ cup (80ml) melted coconut oil (or substitute for other flavorless oil)
¼ cup (60ml) almond milk
2 tsp vanilla extract
1 cup (125g) wholewheat flour
½ tsp baking powder
¼ tsp salt
Method
Preheat the oven to 350F/180C
Chop strawberries into small chunks, transfer into a bowl and toss with 1 tbsp of sugar, set aside
In a large bowl, mix the remaining sugar, peanut butter and coconut oil smooth
Mix in the milk and vanilla extract
Next, mix in the flour, baking powder and salt until the mixture is fully combined
Gently fold the strawberries into the batter
Transfer the batter into a well greased 8x8 baking pan
Bake for 25 minutes until the edges are just browning (they make look underdone, but trust me!)
Remove from the oven and cool COMPLETELY (for 2+ hours) before cutting (sorry!)
Cut into 16 bite sized pieces
Notes:
Adapted from these Whole Wheat Peanut Butter Blondies from Sally Baking Addiction
If you are making these out of strawberry season, I had great results from frozen strawberries. Just defrost first and drain any excess liquid! Nobody likes a soggy blondie.
Apologies for the lackluster photo, they are very hard to photograph well and they are far tastier than they look!!