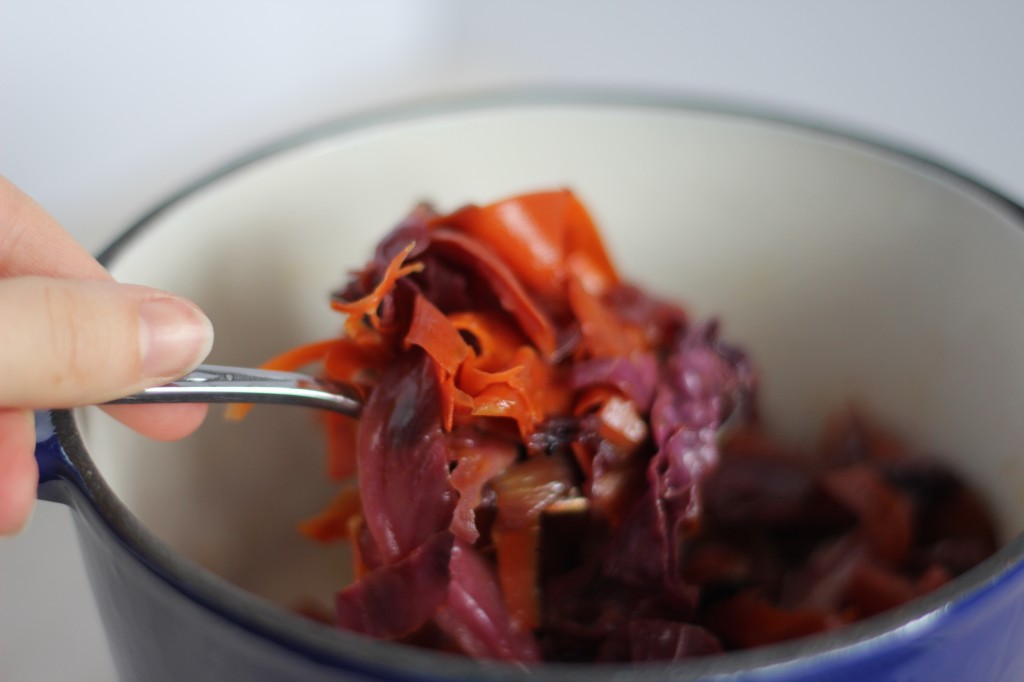 Cabbage is one of those vegetables with a bad reputation, but handled correctly it can be glorious!  Just exercise a little patience, and cook those lovely purple strands slowly on the stovetop until they become slightly caramelized. I promise you it will be worth it.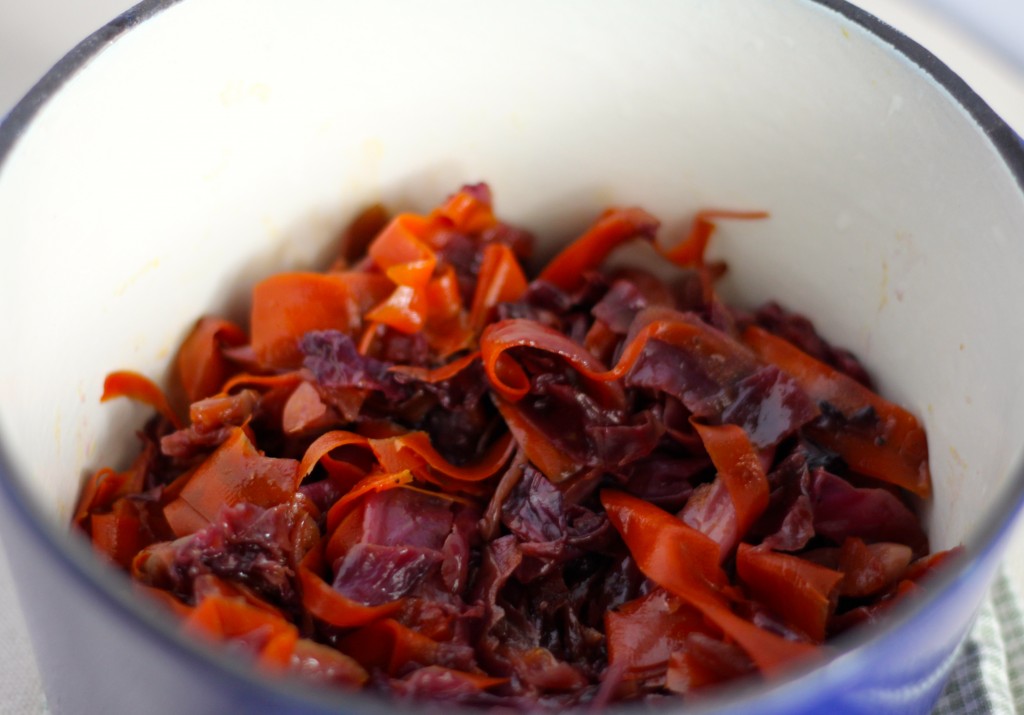 I was first inspired to try this on Thanksgiving. Kirk and I were in the car listening to Turkey Confidential on NPR (fave new tradition!), and Lynne was describing pan braised cabbage in such mouth-watering detail, that I just had to recreate my own version at home.
Try it, let me know what you think!

Pan-Braised Red Cabbage
A simple and comforting side dish made right on the hob.
Ingredients
3 tbsp olive oil
1 large onion, thinly sliced
2 cloves of garlic, thinly sliced
1 small head of cabbage, thinly sliced
2 carrots, peeled and shaved into ribbons or thinly sliced
¼ cup good quality apple cider vinegar
¼ cup pure maple syrup
Salt and Pepper to taste
Method
Start by gently sautéing the onion in the oil, add garlic after a few minutes.
Add the cabbage and carrots, season liberally with salt and pepper and cook with the lid on for about 10 minutes until everything has softened a little.
Throw in the vinegar and syrup and cook very gently on low for 30-40 minutes longer, until everything is sweet and meltingly soft with a few caramelized cabbage strands… YUM!