These orange cranberry drizzle muffins make for the perfect, cosy breakfast on Christmas morning.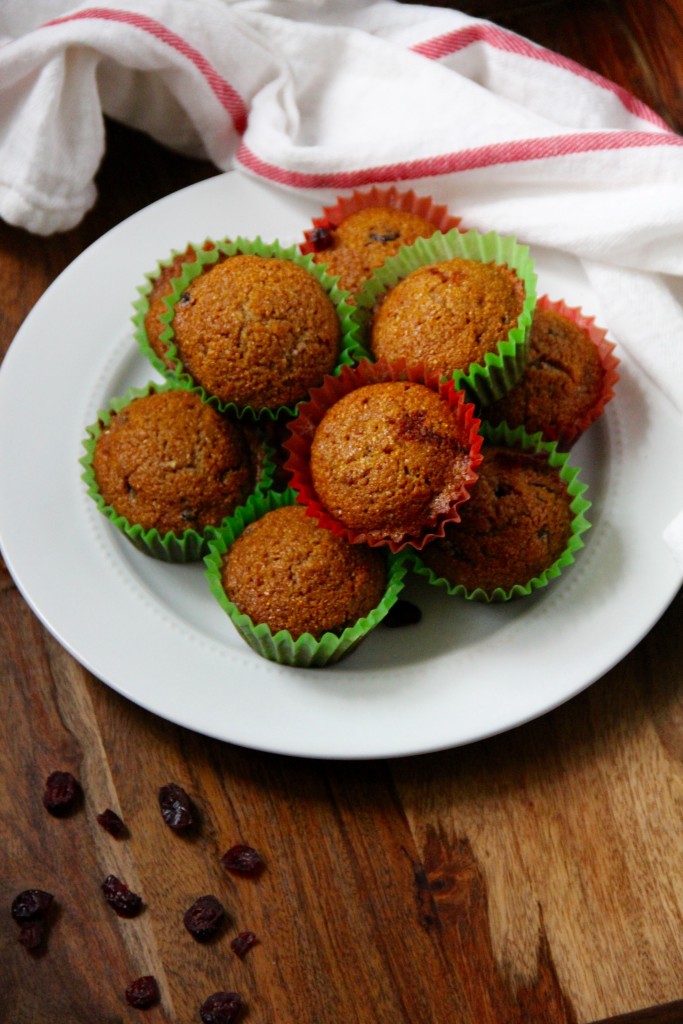 We often spend so much time planning and perfecting our Christmas lunch menu, that Christmas breakfast can be a bit of an afterthought. But it shouldn't be, right? We want to start the day off with a big festive bang! It doesn't have to be complicated, but something warm and delicious to nibble on while you open gifts can make Christmas morning all the more special. These easy whole wheat Orange Cranberry Drizzle Muffins are just the ticket. Packed with the festive flavours of citrus and spice, and adorned with pretty dried cranberries, these come together very quickly and can be enjoyed by the whole family directly from the oven. Yum!
Happy Holidays friends!! I hope you all have a wonderful time with your loved ones this Christmas.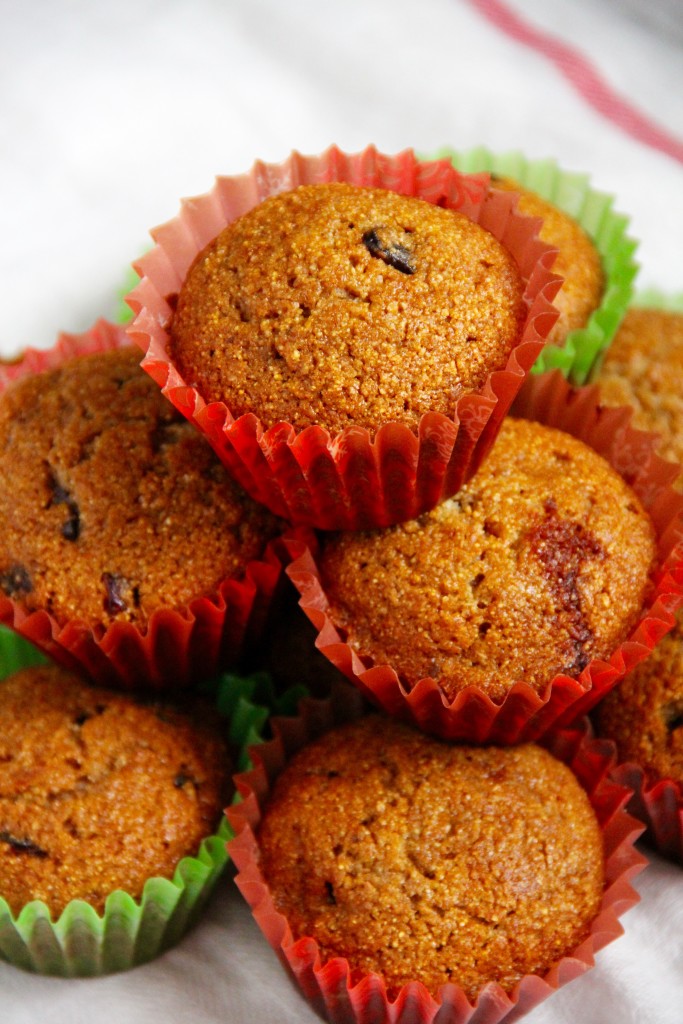 Enjoy!

Cranberry Orange Muffins for Christmas Morning
These orange cranberry drizzle muffins make for the perfect, cosy breakfast on Christmas morning.
Ingredients
1½ cups whole wheat flour
1 teaspoon baking soda
½ teaspoon salt
Zest of 1 orange (organic if possible)
½ cup (1 stick) butter, softened
1 egg
½ cup honey
½ cup milk (whatever milk you like)
½ tsp cinnamon
pinch allspice (optional)
¾ cup dried cranberries
For the Drizzle:
Juice of 1 orange
1 tbsp honey
Method
Preheat your oven to 350F/175C and line your muffin tin with liners
In a small bowl, whisk together flour, baking soda, salt and orange zest, set aside
In a large bowl, whisk cream the butter until smooth. Use a stand mixer if you have one, otherwise an electric hand whisk will do the trick! Once the butter is smooth, add the egg, honey, milk, cinnamon and allspice
Mix in the flour until JUST combined (overmixing makes dry, tough muffins, no good!). Finally, fold in the cranberries.
Spoon the muffin mixture into the muffin tins, and pop in the oven for about 15-18 minutes until a toothpick comes out clean
While the muffins are baking, prepare the orange-honey drizzle: juice the orange you zested into a small sauce pan. Add the honey, and gently warm through and stir together
When the muffins are baked, remove from the tin and place to cool on a wire rack. Using a toothpick, poke a few little holes through the top of each muffin. Carefully spoon a little of the honey-orange drizzle over each muffin until all the drizzle has gone
Notes
Adapted from 100 Days of Real Food's Whole Wheat Lemon Raspberry Muffins.
Don't skip on the drizzle- it keeps the muffins lovely and moist
These muffins, like all muffins, are best eaten fresh, but they were still tasty a day after baking, and freeze well too. If you freeze them, remove the paper case. I have found that defrosting at room temperature yields the best results.
And finally, a "behind the scenes" snap of the occupational hazards faced by a work-from-home food blogging Mama…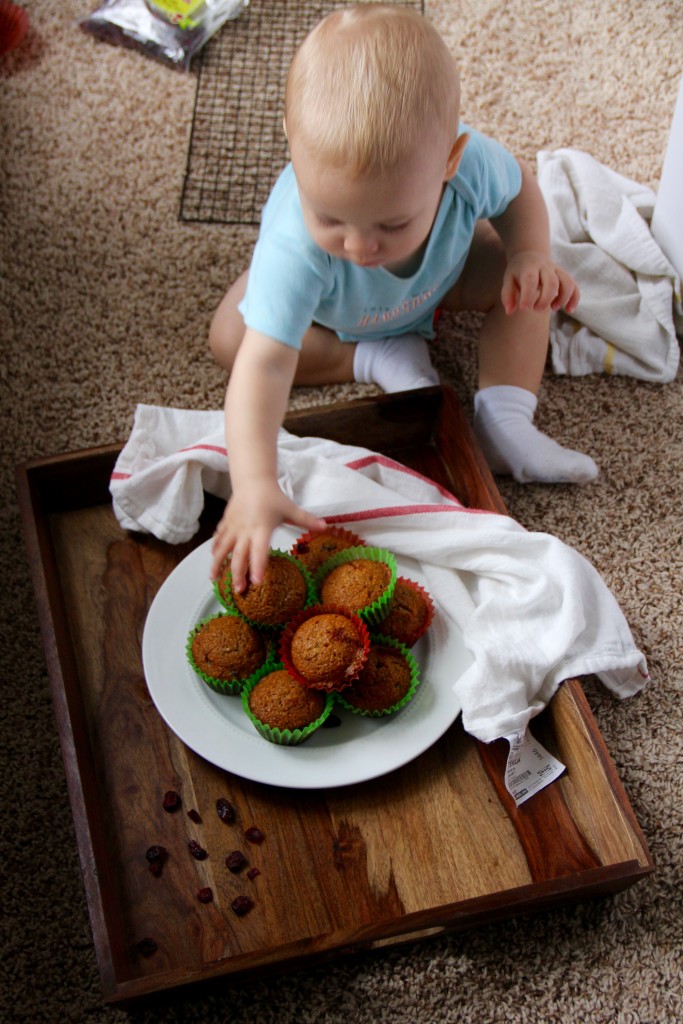 Merry Christmas!!