These rich whole wheat Mexican Chocolate Cherry Brownies are spiced with cayenne and cinnamon, and dotted with tart cherries.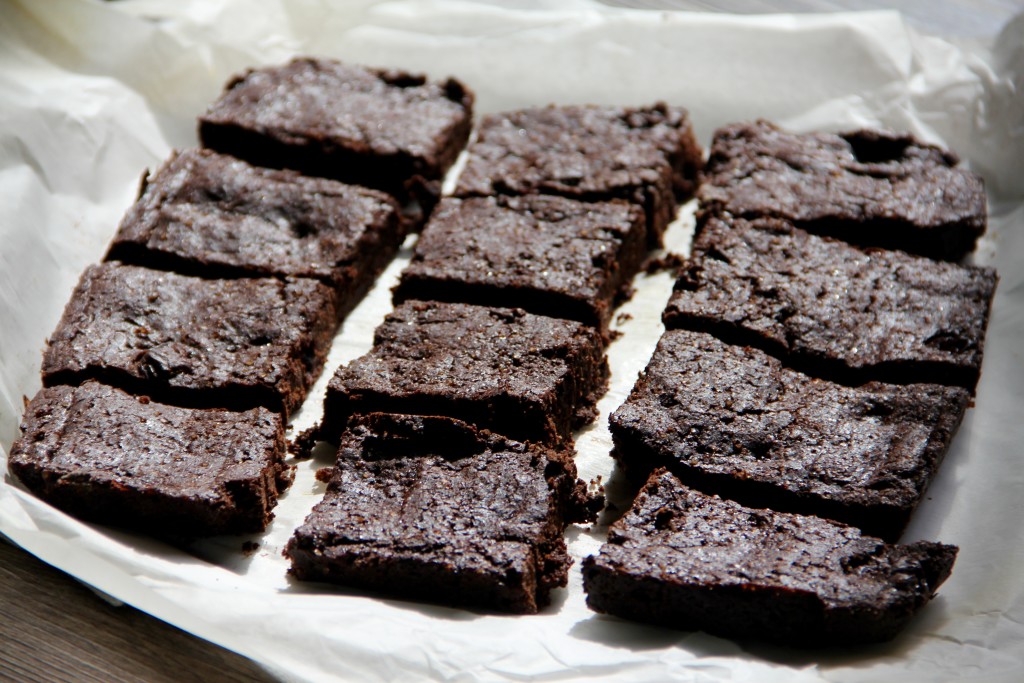 Here we go again, I know, I am always touting my latest baked good as my new obsession, or the BEST THING EVER, and these Mexican Cherry Brownies are no exception. They are my latest obsession, and they are also probably the best thing ever. Truthfully, I wanted to leave you all with something really special, because Emma's Little Kitchen will be taking a little break for the next couple of weeks as we set up home in Houston. So let's talk about why these Mexican Cherry Brownies are so special.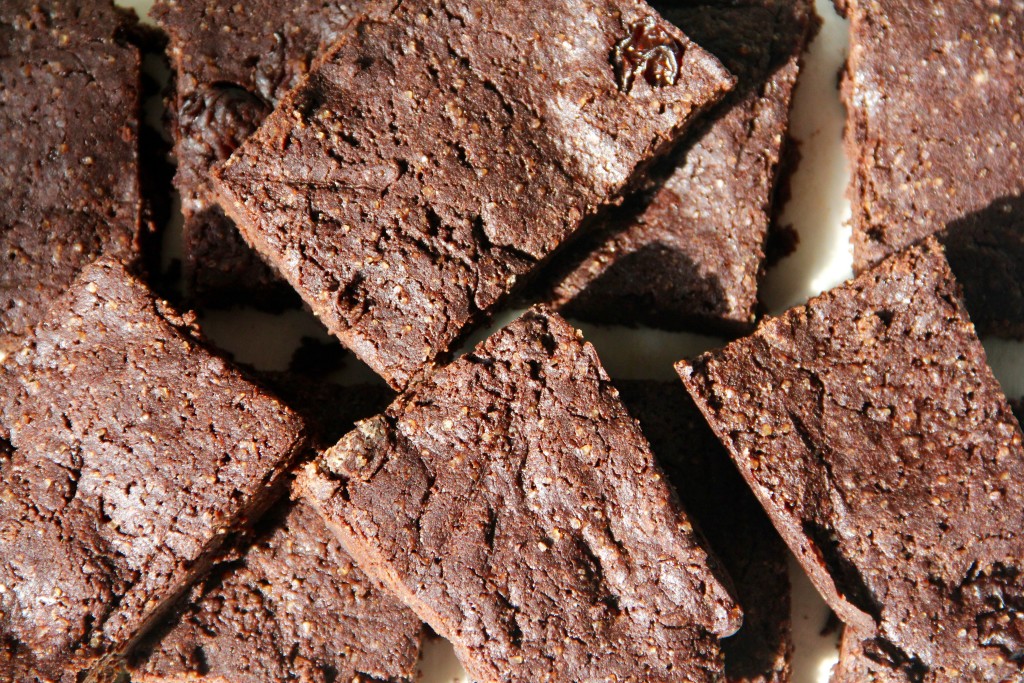 Whole Wheat- I try to avoid eating refined grains, even when baking. This recipe uses whole wheat pastry flour making them 100% whole grain- aces!
Rich Chocolatey Goodness- These babies are rich, just how I like my chocolate bakes to be. One brownie and you will be totally satisfied, promise!
Mexican Factor- A pinch of cayenne and a generous sprinkle of cinnamon kick theses brownies up a notch. If you are skeptical, just trust me!
Tart Cherries- These brownies are dotted with beautiful dried tart cherries that compliment the rich spiced brownies perfectly.
Freezibility- If I didn't freeze at least some of these I could easily eat the entire batch in one day… Luckily they freeze really well. Bonus tip- warm for a minute or so in the microwave and top with a scoop of vanilla ice-cream. Ah, perfection.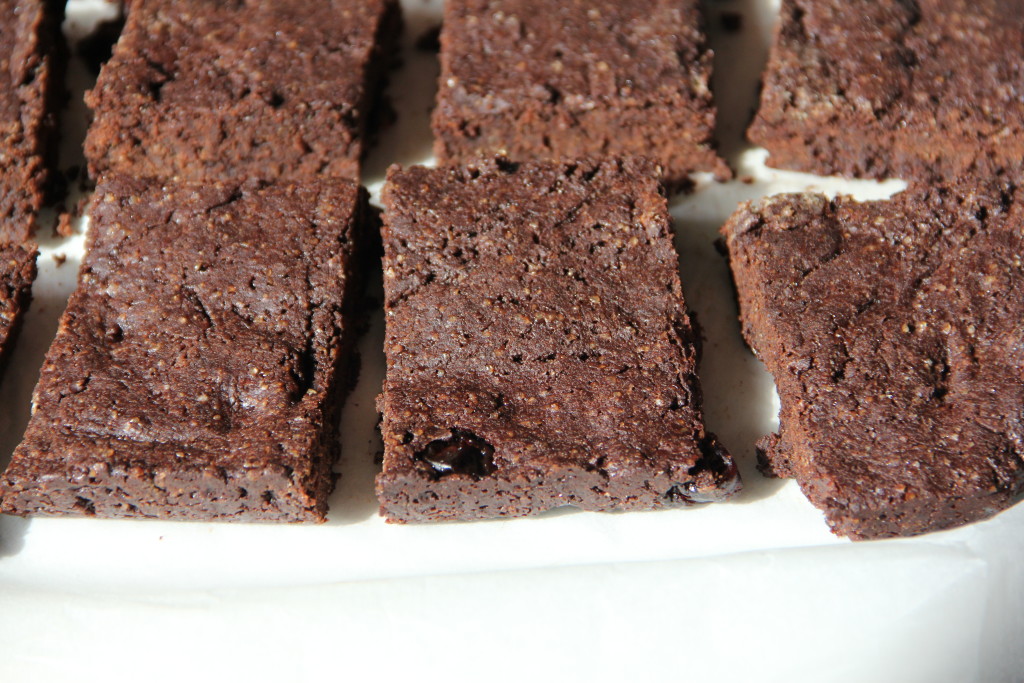 Oh my, so delicious! Enjoy!

Mexican Chocolate Cherry Brownies
Rich whole wheat chocolate brownies spiced with cayenne and cinnamon, and dotted with tart cherries.
Serves:
16 small brownies
Ingredients
10 tbsp butter
1 cup sugar
¾ cup cocoa powder (unsweetened)
½ tsp salt
¼ tsp baking powder
1 tsp cinnamon
¼ tsp cayenne pepper
2 tsp vanilla
2 eggs
⅔ cup whole wheat pastry flour
½ cup dried tart cherries
Method
Preheat oven to 350F/175C
Grease and line a 8x8 inch baking pan, set aside
Melt the butter in a medium saucepan over a low heat, once melted remove from heat and whisk in the sugar until combined. Transfer sugar mixture to a large bowl.
Whisk in the cocoa powder, salt, baking powder, cinnamon and cayenne pepper, and vanilla
Vigorously beat in the eggs one at a time with a wooden spoon or rubber spatula, when the mixture is well mixed and glossy, add the flour and gently stir until the flour is flour incorporated, again with a rubber spatula or wooden spoon
Gently fold in the cherries, don't over mix!
Transfer to your baking pan and smooth the mixture evenly, bake for 25-30 minutes until a toothpick comes out clean. Allow to cool in the pan for a couple of minutes before transferring to a wire rack to cool completely
Notes
Adapted from Cookie and Kate's The Very Best Brownies recipe (they are the very best!), and Aaron Sanchez's Mexican Brownie recipe.