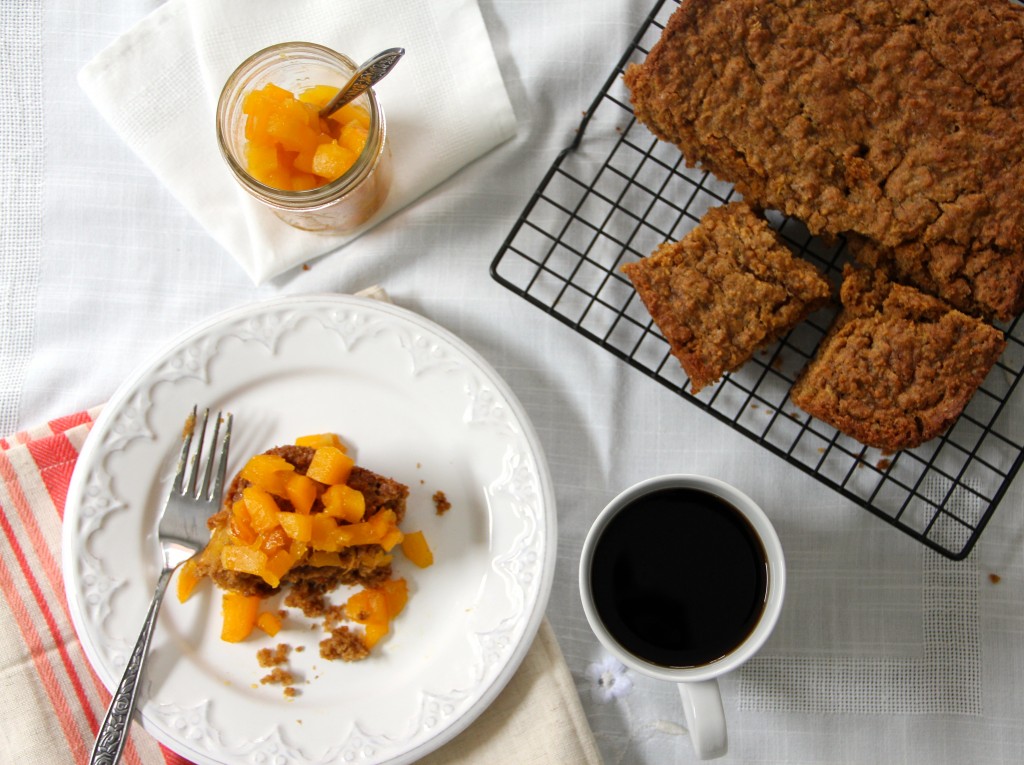 Are you ready for a holiday?! Ugh me too. Yes I know I just returned from a trip home to England, but that really doesn't count. I'm talking about the unapologetic beach-bum kind of holiday. The kind that requires nothing but a sun lounger, a margarita, and a stack of books to binge read. The kind that involves warm white sand, crystal blue ocean, and gorgeous romantic sunsets.
Well, since none of  that is not going to be happening in MY life any time soon, I decided I would bring the Caribbean to me, in cake form. I know that cake isn't the first thing that springs to mind when you think of Caribbean cuisine, but this cake has all of those fundamental island ingredients. Sweet, juicy mangos, warming cinnamon, and a little ginger for zing! This cake is truly delicious, it also happens to be vegan and it is made with whole wheat flour… win-win-win!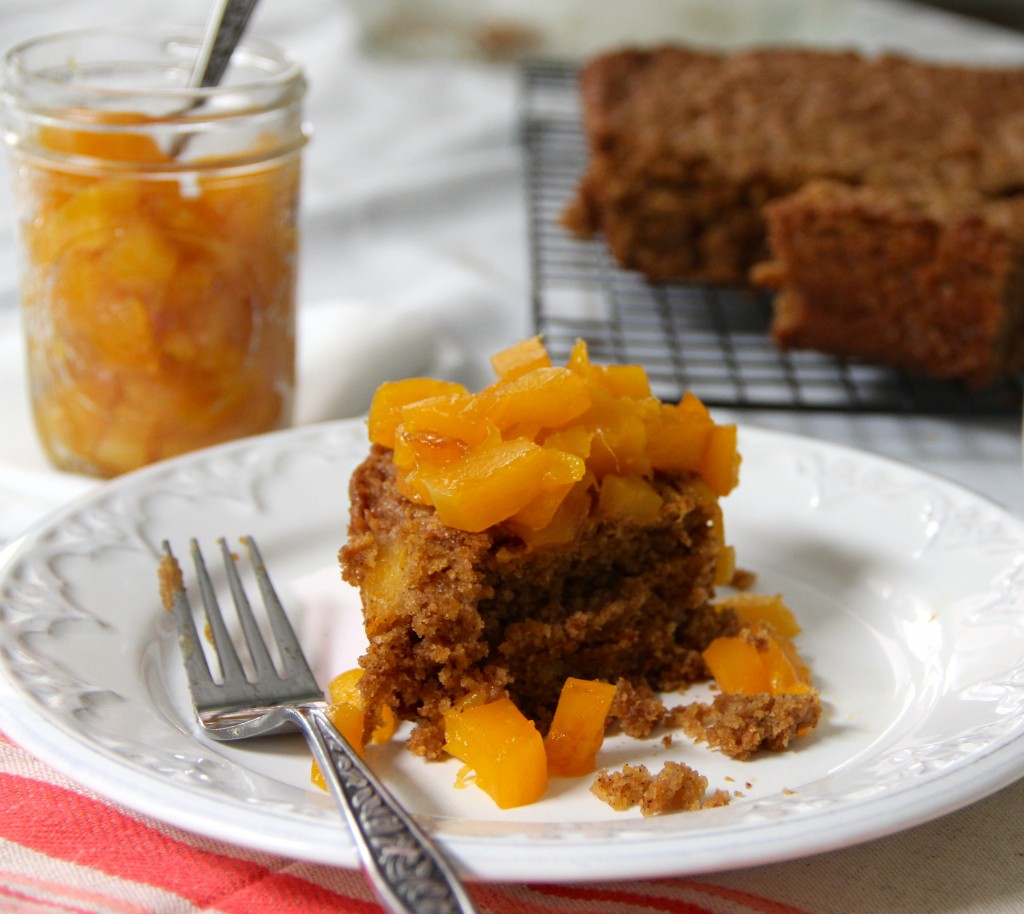 With the Polar Vortex Part Deux about to descend upon me any minute, I can't think of a better way to spend my evening than gobbling a slab of this delicious and warming dessert. I hope you enjoy it too!

Mango & Spice Cake
A delicious cake made from mangos and spices. It is vegan and wholewheat too!
Ingredients
2 cups (275g) wholewheat pastry flour
2 tsp ground cinnamon
1 tsp ground ginger
1 tsp allspice
1 tsp baking soda
½ tsp salt
4 large mango, divided
¾ cup (165g) + 2 tbsp raw turbinado sugar, divided
½ cup vegetable oil (or any flavourless oil)
1 tbsp apple cider vinegar
¼ cup (60ml) water
Method
Preheat oven to 350F/180C
In a large bowl, whisk flour, spices, baking soda and salt, set aside
Peel and roughly chop two mangoes, puree until smooth and transfer to a bowl
Add ¾ cup sugar, oil and vinegar to the pureed mangoes
Add the flour mix to the mango mix, and stir until fully combined
Pour mixture into a greased 8x8 inch baking pan
Cook on top shelf for 35-40 minutes until a knife comes out clean and cool on a wire rack
Take the remaining two mangoes, and peel and dice them
Put into a medium saucepan with the remaining 2 tbsp sugar and ¼ cup (60ml) of water
Simmer with the lid on for 30 minutes until the fruit has softened and started to break down
When the cake is cooled, cut into slices and drizzle a little compote over each slice
Notes:
This cake was adapted from the Vegetarian Times Magazine Jan/Feb 2014. I simply reduced the sugar, and made it wholewheat!
I have posted this in dessert, but it makes a fabulous breakfast cake (it tastes AMAZING with coffee).
I recommend serving this cake a little warm, if possible.