These lemon chia energy bites provide a delicious boost any time of day!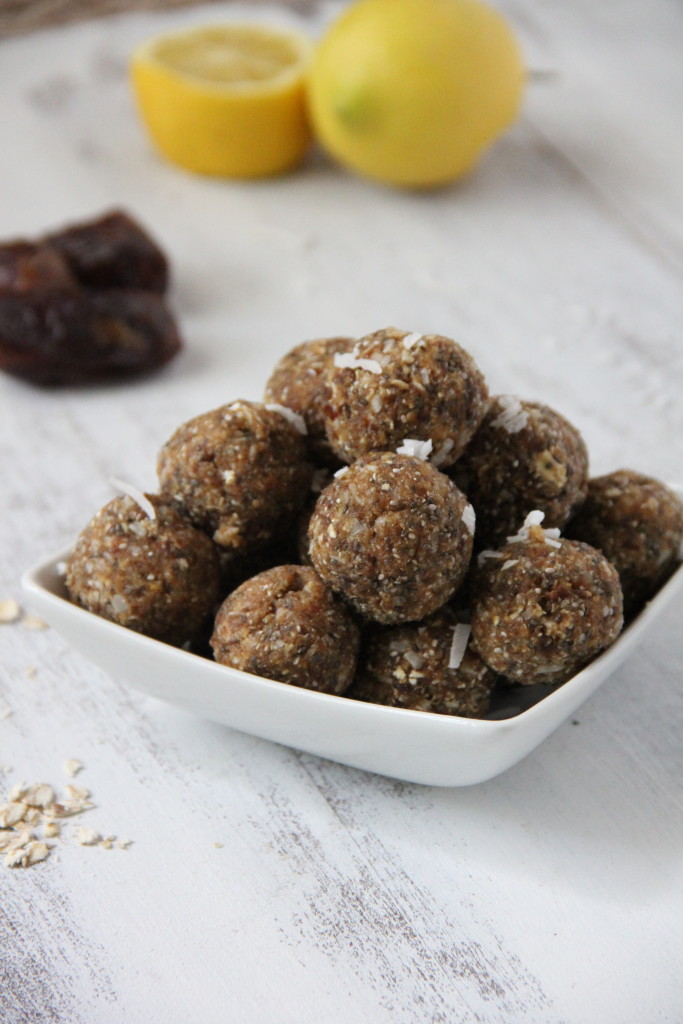 If you have been reading this blog for a while, or you follow me on instagram, you probably know that running is a passion, or maybe even a compulsion of mine. If you know me in real life, you definitely know it. Many of you also know that I spent most of January and February of this year limping around with a nasty injury that preventing me from running at all. This was totally miserable for me (and TOTALLY miserable for my long suffering hubby), but I can happily report that I am back on track (ha, punny!), and getting my mileage back to about 30 miles a week. Two immediate consequences of my recovery were:
A cheerier demeanor
A ferocious appetite
Enter lemon chia energy bites. They cheerily compliment my mood, but more importantly, provide a delicious and convenient boost of energy post or pre run. Wether running is your thing or not, they make a really tasty snack, and last a good week in the fridge.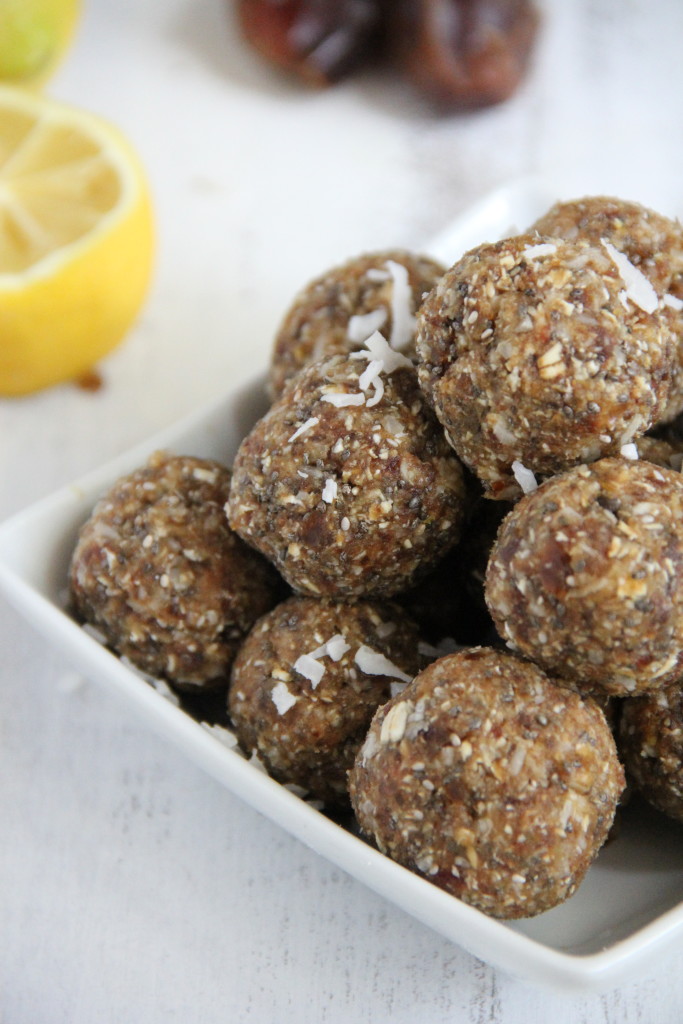 What is your favourite way to refuel after a sweat sesh?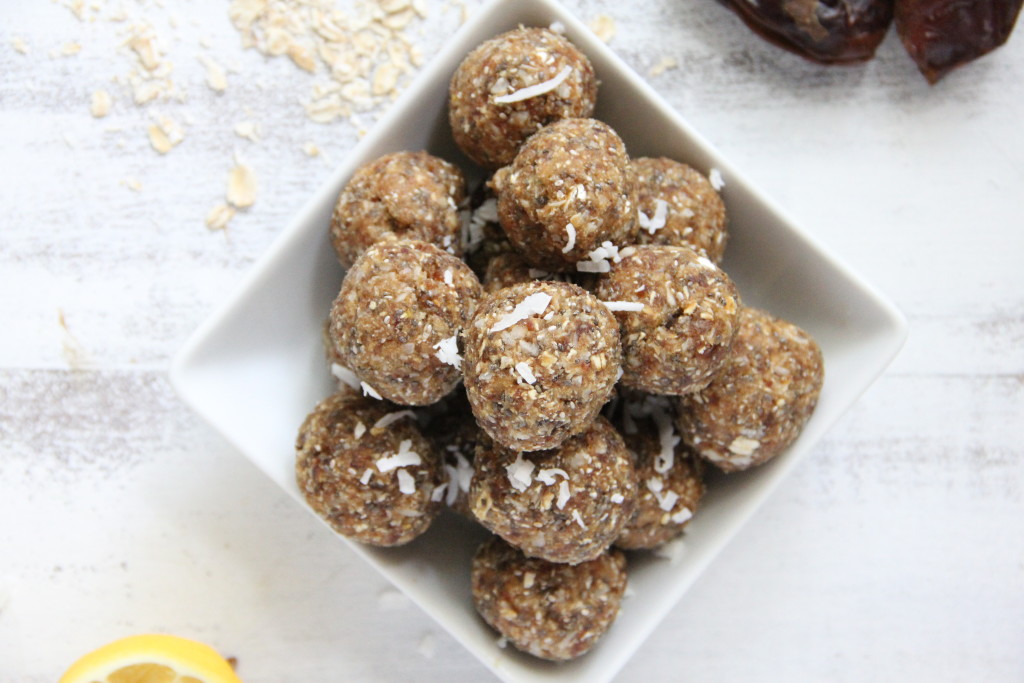 Enjoy!

Lemon Chia Energy Bites
Ingredients
2 cups pitted dates, chopped
½ cup oats
½ cup flaked coconut
juice and zest of 1 small lemon
½ tsp almond extract (optional, but delicious!)
2 tbsp chia seeds
Method
Put all ingredients into a food processor, and process until the ingredients are well combined and a large dough-like ball forms
Remove from the processor, and roll into small balls
Notes
Adapted from my Cranberry Walnut Energy Bites.