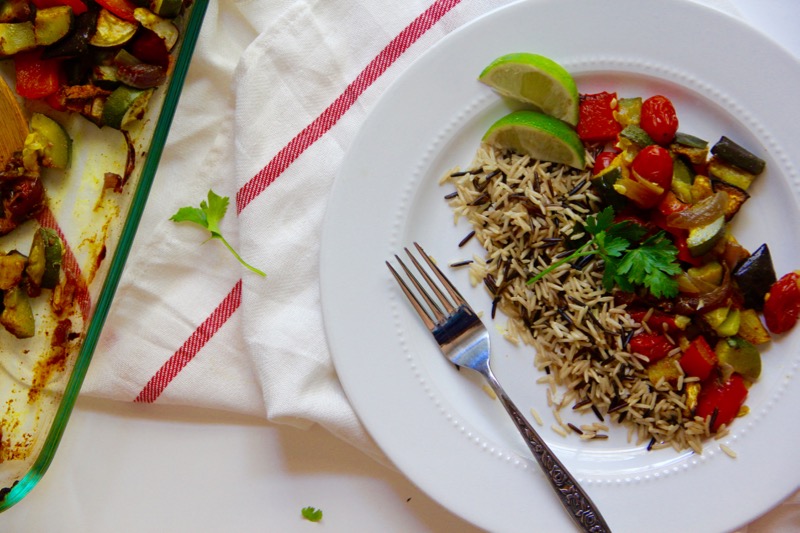 Last summer, Kirk and I became pretty obsessed with this Curry Roasted Naanwich. It ticks all the boxes for me- quick, healthy, satisfying and super tasty! If you have followed the blog for a while, you will know that I love a good curry, (and naan, come to mention it!), but roasting summer vegetables with the aromatics I usually use in the winter months was quite the revelation for me, and something I have been revisiting with zeal this Summer!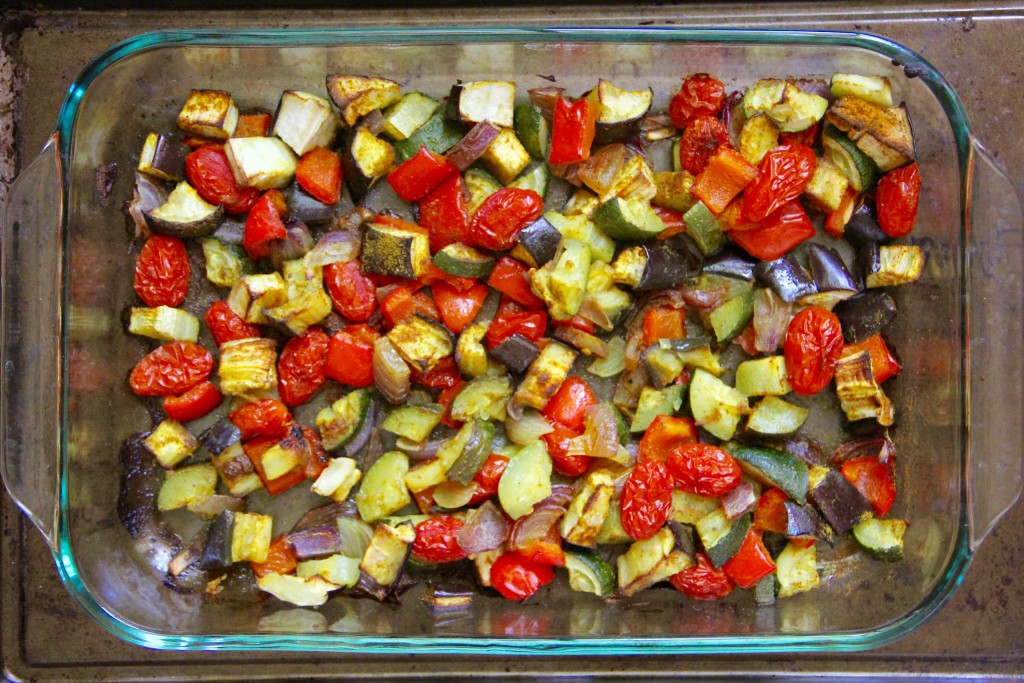 Inspired by Erins Naanwich, todays recipe takes its cue from the traditional french ratatouille, except roasted, and with an Indian twist. The result is a relaxed, hands-off dish with beautiful depth of flavour and gorgeous colour. I like to pair this curried ratatouille with rice, but any grain will do. A handful of cashews or a drizzle of raita are also wonderful here.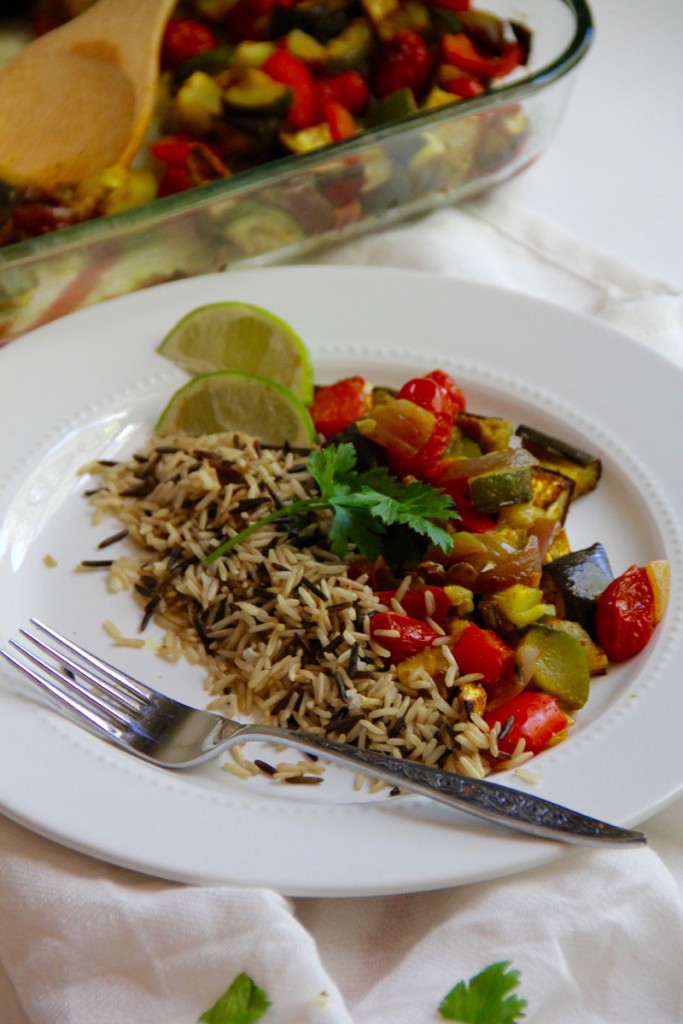 Enjoy!

Curried Ratatouille with Rice
Curried ratatouille is the perfect way to enjoy all of your favourite summer vegetables!
Ingredients
1 red pepper, diced into 1 inch chunks
½ red onion, largely diced
1 cup cherry tomatoes (about 20)
1 courgette diced into 1 inch chunks
½ medium aubergine, diced into 1 inch chunks
1 tbsp olive oil
1 heaping tbsp curry powder
generous pinch of sea salt
To serve:
rice or other grain
lime wedges (optional)
fresh coriander, finely chopped (optional)
Method
Preheat oven to 425F/220C
In a large roasting dish, toss together vegetables, oil, curry powder and salt. Roast for 25-30 minutes until the vegetables are tender and starting to tinge brown in places
Meanwhile, cook the rice according to package instructions
Serve the ratatouille alongside the rice and garnish with finely chopped fresh coriander and a lime wedge for squeezing!
Notes:
Adapted from Naturally Ella's Naanwhich recipe.
If you don't fancy turning your oven on in the heat, add the curry-vegetable mixture to a foil packet and cook on the grill!